In the lens of the legendary Steven Meisel, Kaia's bold persona radiates effortless beauty. Young, beautiful, and punk, she paints an intimate yet defiant picture, where Creative Director Pierpaolo Piccioli's vision of beauty emerges from the harmonious fusion of spirit, not the confines of convention.
Here, we witness the birth of a new aesthetic paradigm, where Valentino's iconic elements—the stud and the rose—dance dynamically, symbolic emblems of opulence and grandeur. It's a timeless tableau, a frame for identity.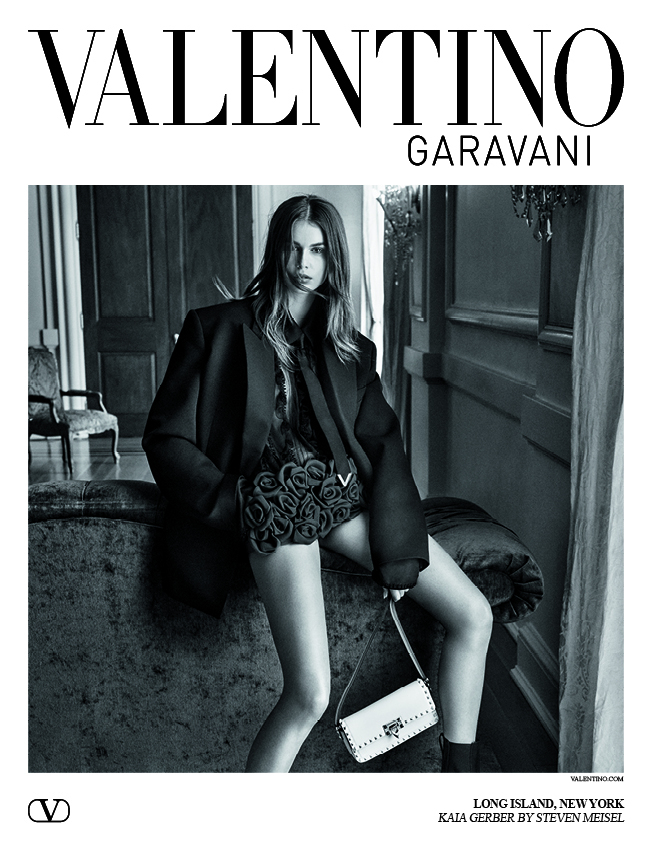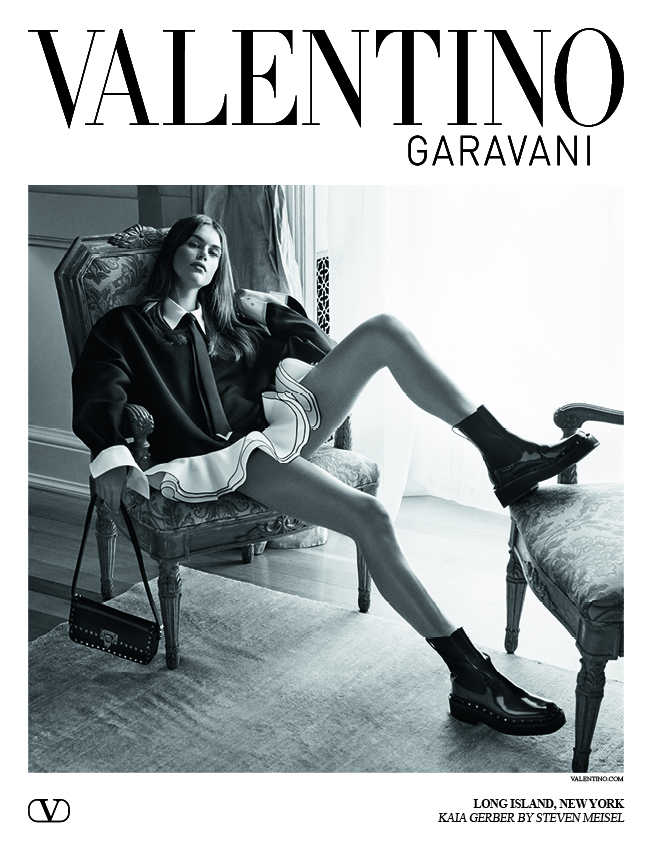 Valentino's Black Tie Advertising Campaign doesn't just reveal beauty; it unveils the fearless confidence of a unique individual who redefines the boundaries of tradition. Kaia is the embodiment of rebellion and self-assurance, a captivating departure from the ordinary, a testament to the potent force of individuality and self-expression.
Once a symbol of formality and masculine authority, the black tie is reborn as an emblem of inclusivity and personal expression. Under Pierpaolo Piccioli's visionary leadership, it sheds its old skin and becomes a personal choice, an invitation to celebrate diversity, to push boundaries, and to infuse fresh life and meaning into a classic icon of elegance and power.
ALSO READ: GUESS VENTURING INTO UNCHARTED TERRITORIES? THE BRAND HAS JUST UNVEILED 'GEORGINA RODRIGUEZ' AS THE STAR OF THEIR FW 23 CAMPAIGN.