We could all use a little colour in our lives, especially now, and Azzi & Osta is giving us a chorus of colour with its new Spring/Summer '21 collection. Titled Holiday, the Lebanese design duo behind the label looks to hope and optimism with dreamy silhouettes that are nostalgic, yet modern.
Looking to the vintage American travel magazine, Holiday, for inspiration — the publication was most respected for its literary heavyweights, bold layouts and staggering photography — Azzi & Osta translated these elements into a collection that was a definitive nod to '60s playfulness and spirit.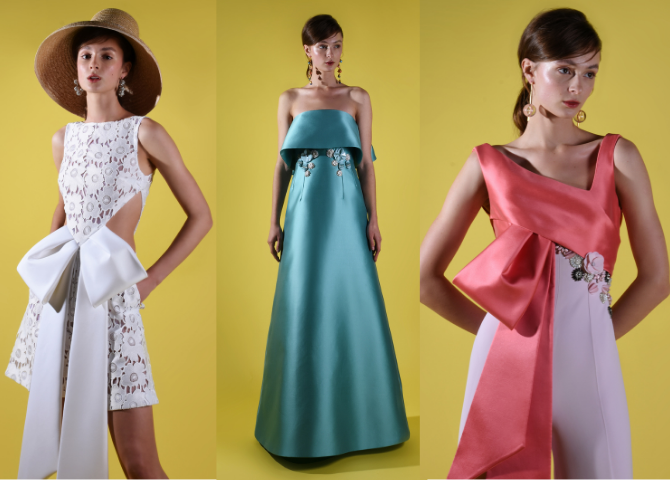 In an eye-popping palette of marshmallow pink, sherbet lemon, powder blue and Hamptons white, the collection was just as intriguing as the inspiration as bold silhouettes featured flared jumpsuits, exuberant bell sleeves and deep pleats.
Softly structural elements appear throughout the collection too as tailored separates, asymmetric cuts and column dresses complete the collection whilst details such as oversized bows, embroidered elements, flower appliqués and sparkling vintage accents top off the range.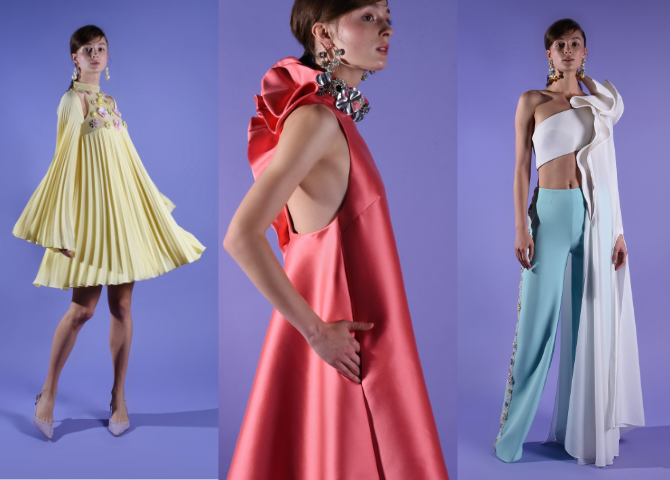 We're pretty certain we'll be seeing a plethora of celebrities fronting the collection.
Azzi & Osta's Spring/Summer '21 collection will be available to pre-order online at azziandosta.com.
Now, discover Hedi Slimane's menswear collection for Celine Winter 2021.