Hedi Slimane unveiled his latest designs for Celine Homme and it was revealed through a blend of mixed media — think photography, theatrical snippets and enigmatic trailers.
Captured at the Château de Chambord (a space that Slimane visited as an adolescent), the Winter 2021 collection looked to the medieval and Renaissance architecture elements of the castle, and translated that into a collection, titled Teen Knight Home.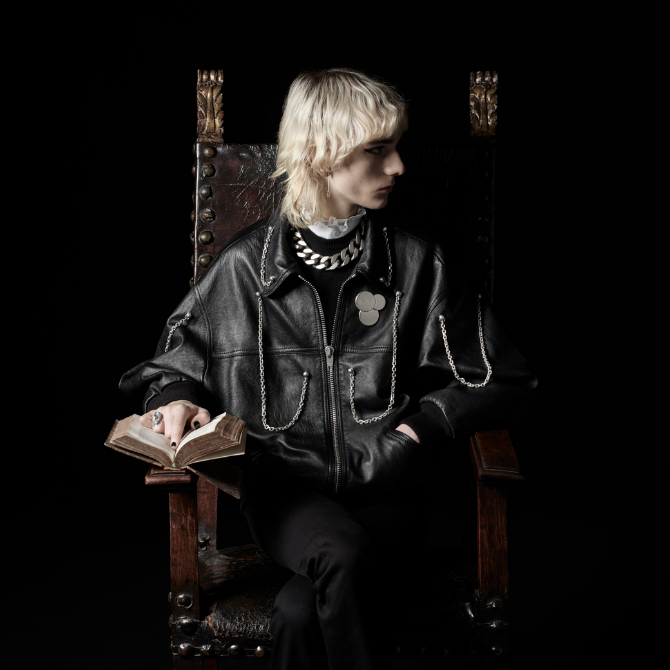 There was an atmosphere of romanticism and renaissance as Slimane revealed a plethora of denim jackets, patched sweaters, collared shirts and bombers. Although it was very '90s, there was a freewheeling mix of a London gentleman, skater kids and rocker chic men. Both poetic and wildly creative, the collection also featured Slimane's signatures — chainmail embroideries, gothic accents and plenty of leather.
The medieval menswear collection is perhaps one of Slimane's most wearable collections for men yet, as it consists of striking leather blousons, handsome topcoats, elongated biker jackets and hoodies.
Also, discover Kim Jones' latest menswear collection for Dior Fall/Winter '21.