Coinciding with Men's Paris Fashion Week, Dior digitally delivered its Fall-Winter 2021 collection crafted by Kim Jones — the Maison's artistic director of menswear — and revealed a new collaboration with artist Peter Doig.
Joining Dior's growing roster of art collaborators, the figurative painter and Jones worked together to link heritage, savoir-faire and Haute Couture with an alternate artistic universe — and beautifully executed it was.
Considered to be one of the most renowned living figurative painters with a roving background (he had an upbringing in Trinidad, studied in London and moved to Canada), Doig's paintings have been transposed onto the coveted pieces — each look boasting embroidery, jacquards and prints.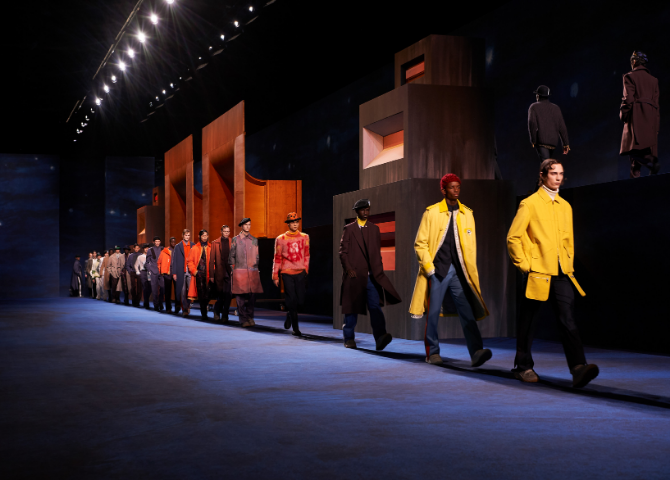 Whilst layering is aplenty, the collection also features a military motif made of 'Dior and Peter Doig' camo prints translated on different separates, as well as abstracted cashmere knits that acted as a metaphorical canvas for animalistic imagery and expressive brushstrokes.

Masculine majesty overtook exquisite tailoring and sportswear pieces that were both modern and an ode to couture. It was the perfect blend to honour both history and heritage in a resolutely contemporary way.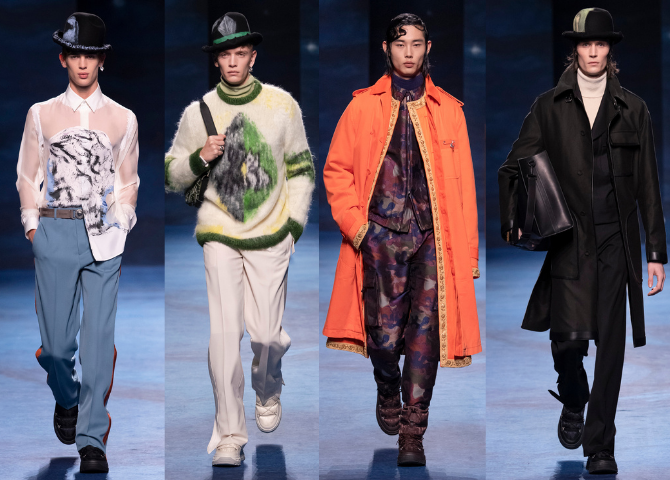 The collection show opened with a glittering gilded embroidered coat that came with spectacular Dior savoir faire. Drawing inspiration from a ceremonial costume, the craftsmanship was born in the heart of the Vermont ateliers and comes with exquisite detailing such as the military-influenced, star buttons.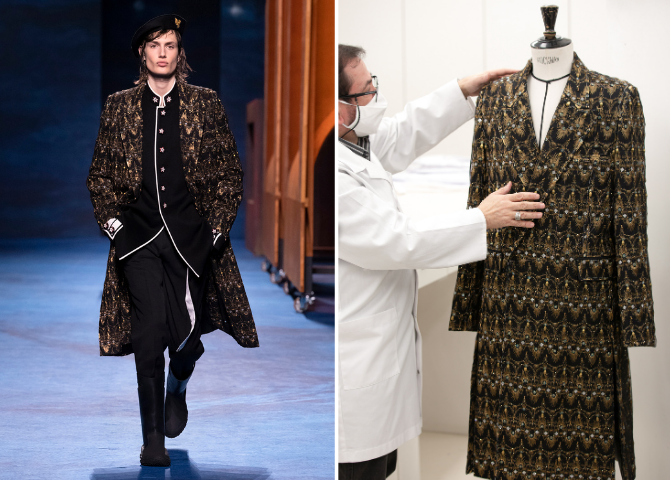 The pieces were born on Kim Jones' research that was based on the ceremonial tail-coated attire required by artists in France when they're inducted into the Academie des Beaux-Arts in Paris. If you take a closer look at the buttons, there's a crossover between masculine and feminine, as they are an adaptation from a Christian Dior haute couture dress designed by Marc Bohan in the 1960s.

The enchanting pieces are a celebration of excellence and sets the tone for a colourful collection that draws inspiration from ceremonial costume.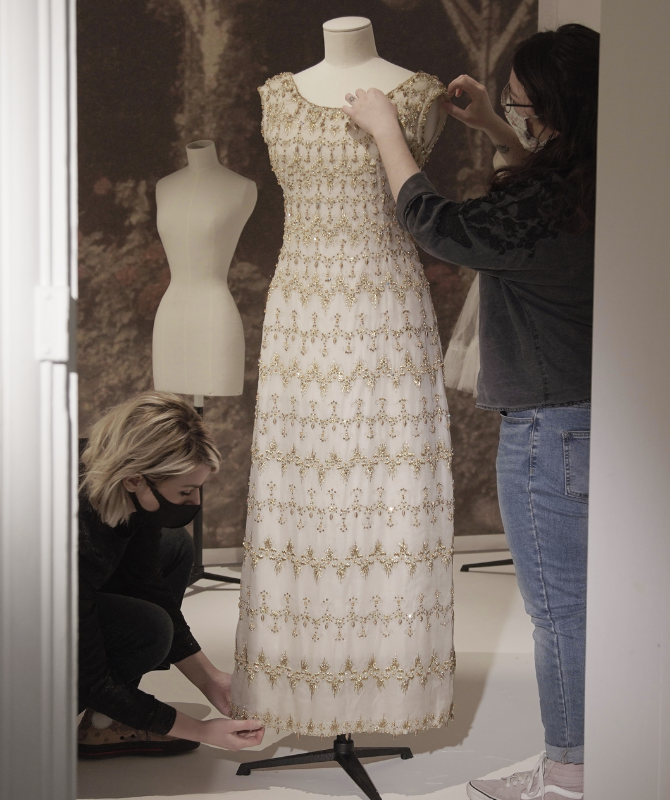 Also, take a look at Virgil Abloh's latest menswear collection for Louis Vuitton.