It's been said before that anything Virgil Abloh touches turns into gold — it becomes a social media phenomenon that urges people to want and want it now. The Off-White and Louis Vuitton menswear designer has often been lauded for his ground-breaking success in the fashion industry over the years and time after time, he is still cooking up the coolest drops. Exhibit A: his latest Fall-Winter 2021-2022 menswear collection for Louis Vuitton.
Revealed through a virtual showcase as part of Men's Paris Fashion Week, it was a seasonal collection that was soaring with experimental elements and achingly cool details.
Breaking the barriers of societal presumptions and preconceived notions of what clothes should look like — or what uniforms define the industry you're associated with —Virgil used fashion as a tool to deliver a collection that consisted of values. Values that mattered to him.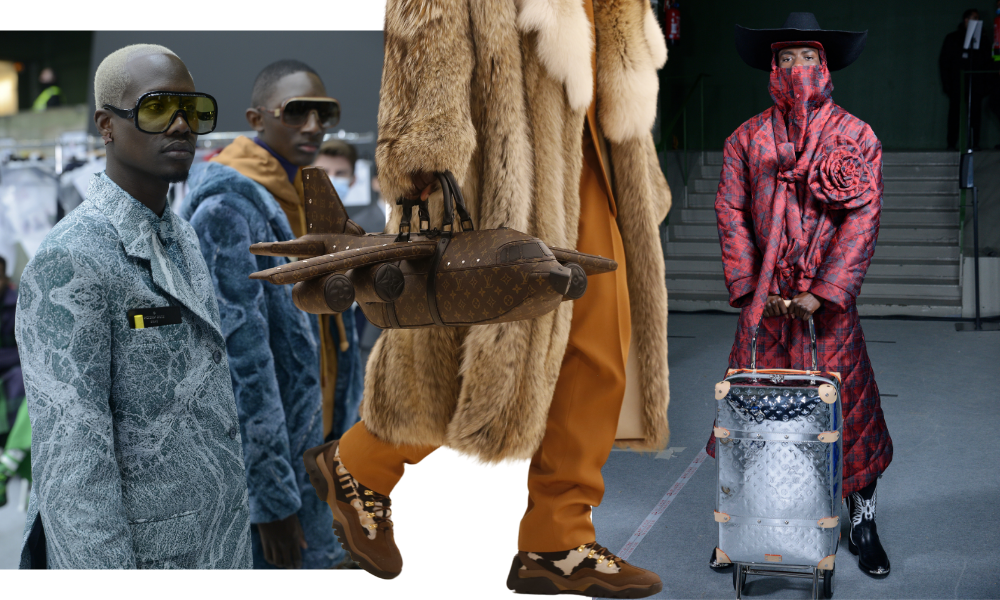 Creating a collection that was innocent of bigotry and assumptions, the range was a result of a reimagined vision of childhood. "As children, our dreams and aspirations are personified by archetypes," explained the show's notes. "From head to toe, our minds are inherently trained to outline an archetypical wardrobe to help us identify the character of an individual. Often, these characters are tied to societal presumptions of cultural background, gender, and sexuality."
Presented via a short film, "Peculiar Contrast, Perfect Light," the dissected 70-look collection consisted of barrier-breaking moments that carried beautiful messaging, both sartorially and symbolically.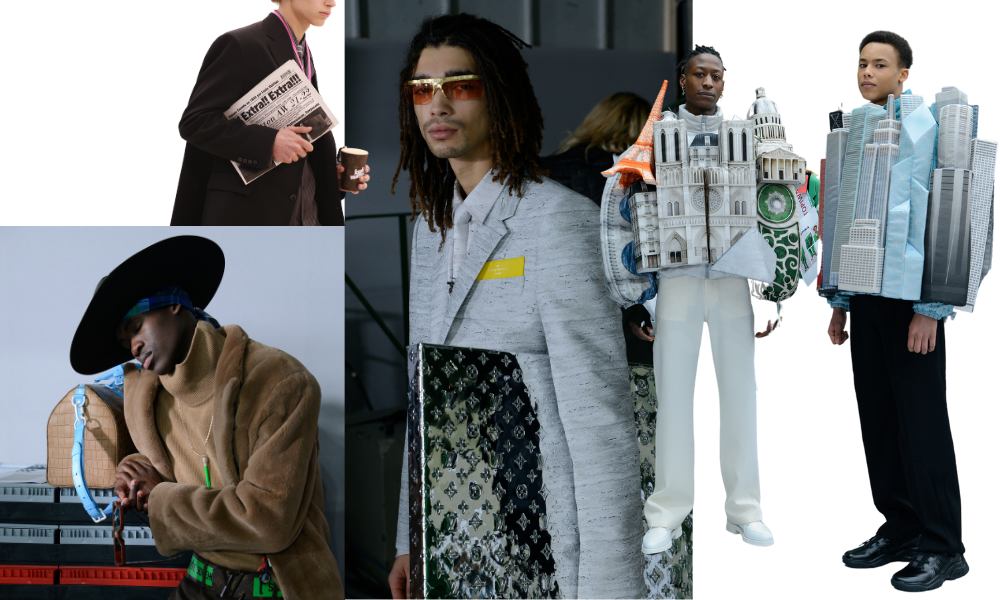 As experimental as it was epic, the standout collection featured a plethora of 3D-printed silhouettes including a pair of 3-D coats — one bearing the Chicago skyline (a nod to Abloh's hometown) and the other, adorned with Parisian tourist hot spots including the Eiffel Tower and Notre Dame (a tribute to Abloh's architectural background).
The collection also featured the phrase "Tourist vs. Purist", spotted throughout ready-to-wear and accessories. This was an homage to being a minority in fashion — someone who was an outsider, and made his own way in. "At one point, I was that kid."
The designs also paid tribute to Abloh's Ghanaian roots through Kente cloth (a Ghanaian textile made of handwoven cloth strips of silk and cotton) and also consisted of collegiate jackets, elongated outerwear (one that we predict women will also front), crisp shirts and slick tailoring on just about every piece that was presented.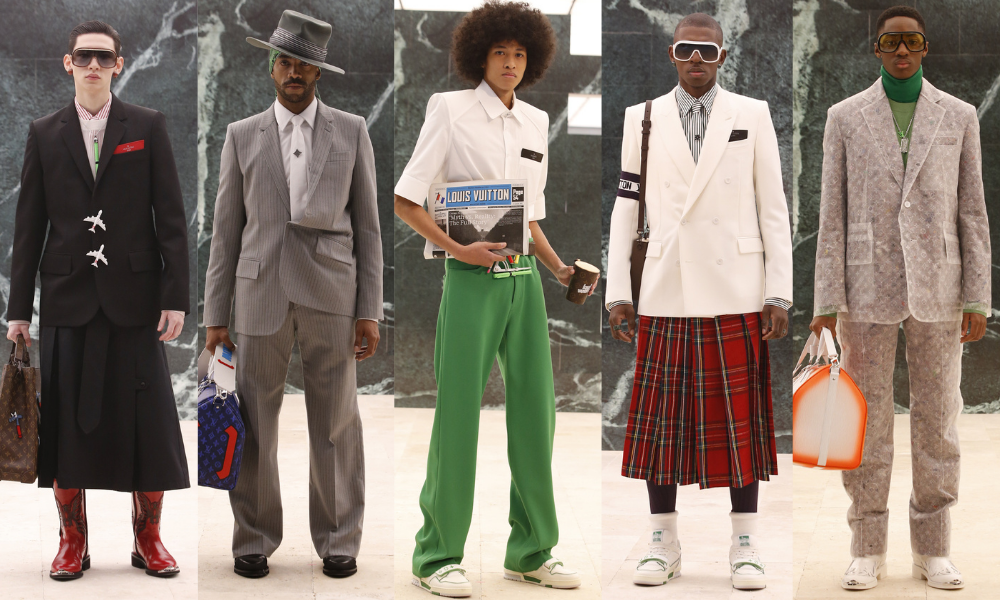 Soaring with skylines and skyscrapers, the collection also featured aeroplanes as buttons on jackets, tie pins on shirting and even into sculptural monogrammed bags. Flying high — on or off the ground — is Virgil's Vuitton, and we are so here for it.
Now, discover Raf Simons' menswear debut at Prada.