A brand easily recognised from afar, Okhtein has made it to the arms of the Hollywood elite and A-listers across the globe after garnering a cult following since its launch in 2013.
Highly successful at promoting Egyptian artistry to the world through their designs, the Egyptian label has introduced its Autumn/Winter '20 collection, dubbed 'Hotel Victoria', drawing on Victorian inspiration and Egyptian culture within its newest creations.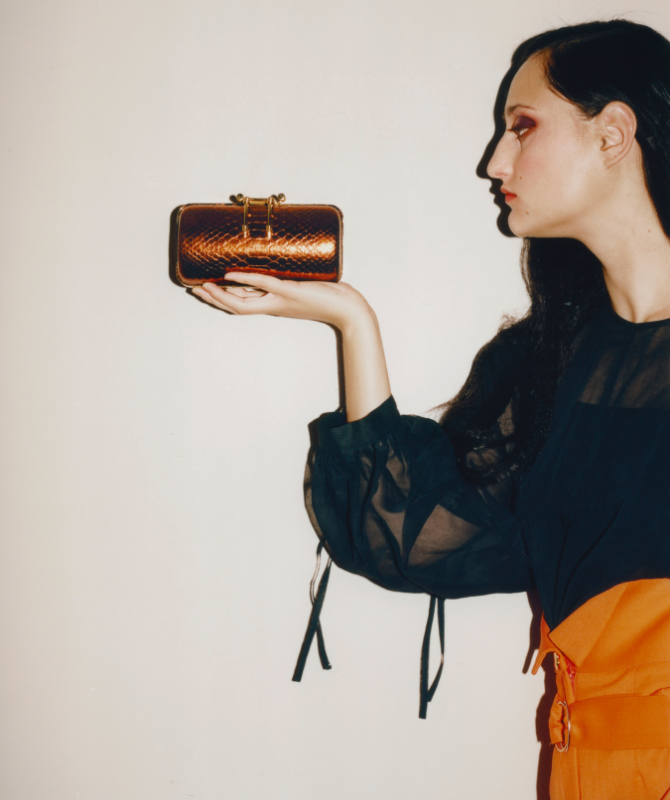 Journeying back to the time when Egypt was occupied by Britain (and how Queen Victoria of England influenced Egyptian culture significantly), the sisters behind the brand Aya and Mounaz, were fascinated on the merging of cultures and used Hotel Victoria to blend modern-day designs with old-world aesthetics — all whilst telling a story through each and every piece.
Heavily influenced by art and architecture, these elements were translated through the finishing of the handbags, showcasing strong, structured silhouettes, beautifully curved handles and coveted details.