Under the curatorial eye of creative director Jonathan Anderson, the Loewe Dubai flagship store offers a 474sqm blending fashion, art and exquisite craft with men and women ready-to-wear and accessories. Here are 5 other things to know about the store:
Furniture and light sculpture have been carefully curated for the space: the defined angles of Gerrit Thomas Rietveld's Utrecht and Steltman chairs contrast beautifully with the organic lines found in Belgian designer Axel Vervoordt's slate table.
The space also features a trio of specially commissioned benches created by Brazilian artist Domingos Tótora, a LOEWE Craft Prize finalist who uses an innovative recycling process involving a hand- sculpted mixture of cardboard pulp, soil and water that is baked in sunlight.
As part of the brand's commitment to intelligent visual expression, a striking array of sculptures, ceramics, paintings, and textile pieces weave new dialogues together, from which we list: legendary South African artist-potter Hylton Nels' ceramic plates with abstracted sketches of animals both real and imagined, a welcome tactility is offered by Alice Andrea Ewing's solid bronze casts of oyster shells, and Kazuhito Takadoi's sculpture Kado (2018), constructed from hawthorn twigs and waxed linen twine. On the walls, John Allen's mesmerising tapestry White Horse and Bill Lynch's oil painting No Title (Bushes with Blue Flowers) burst with colour and life, bringing a sense of abundance. Smaller ceramics pieces such as Joanna Constantinidis' Spiral Vase and Ewen Henderson's Shallow Dish invite observers to pause and linger, taking in their textured surfaces.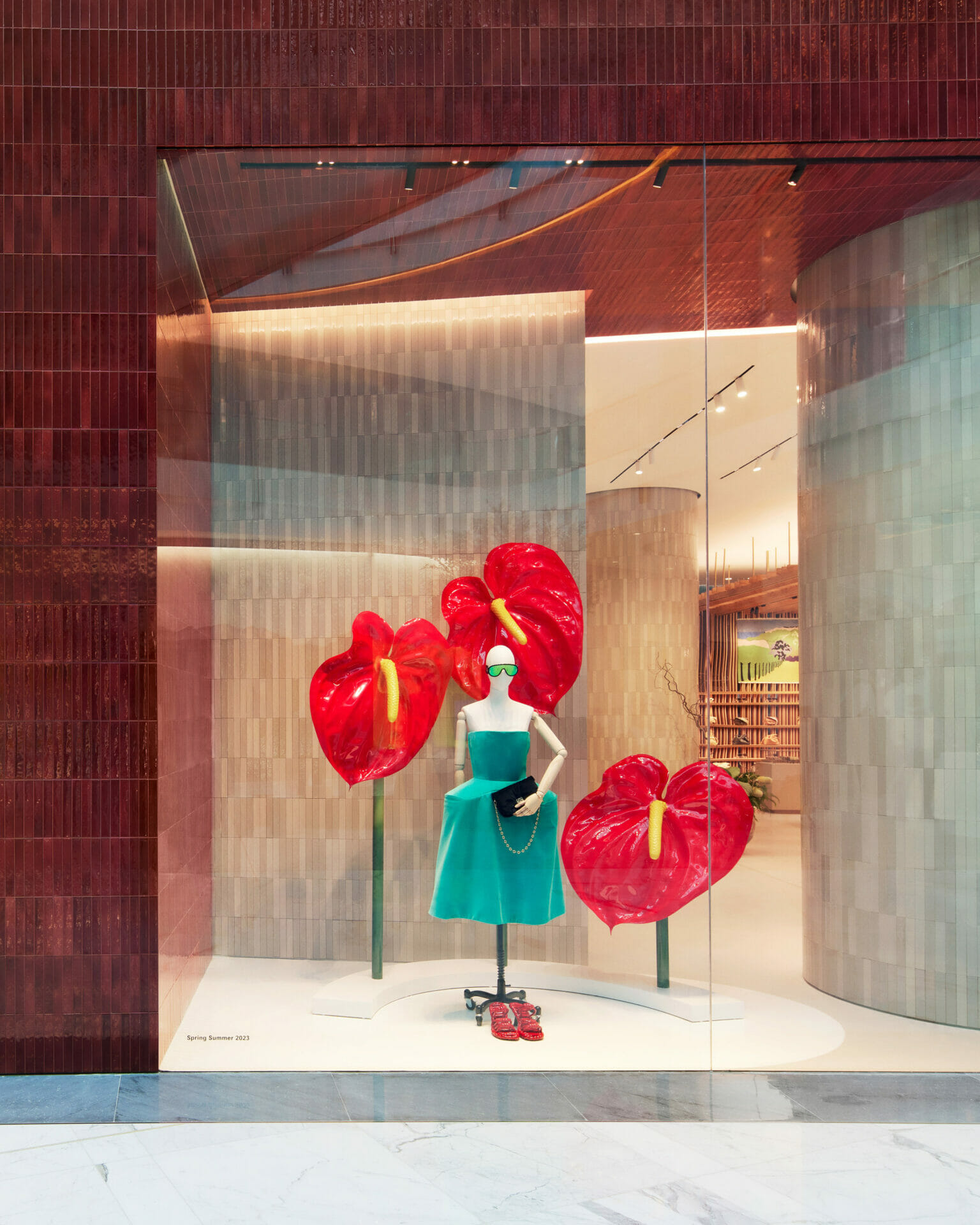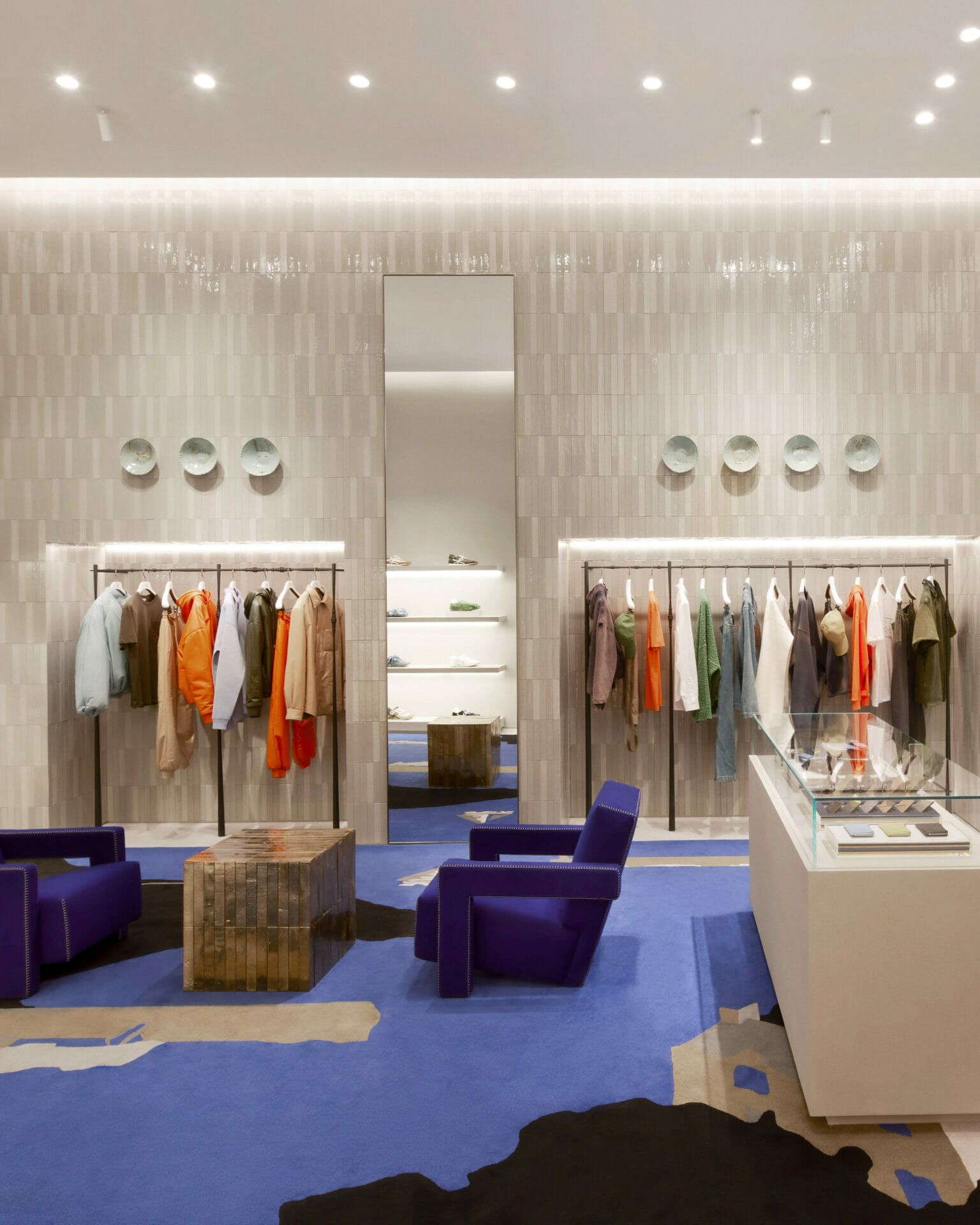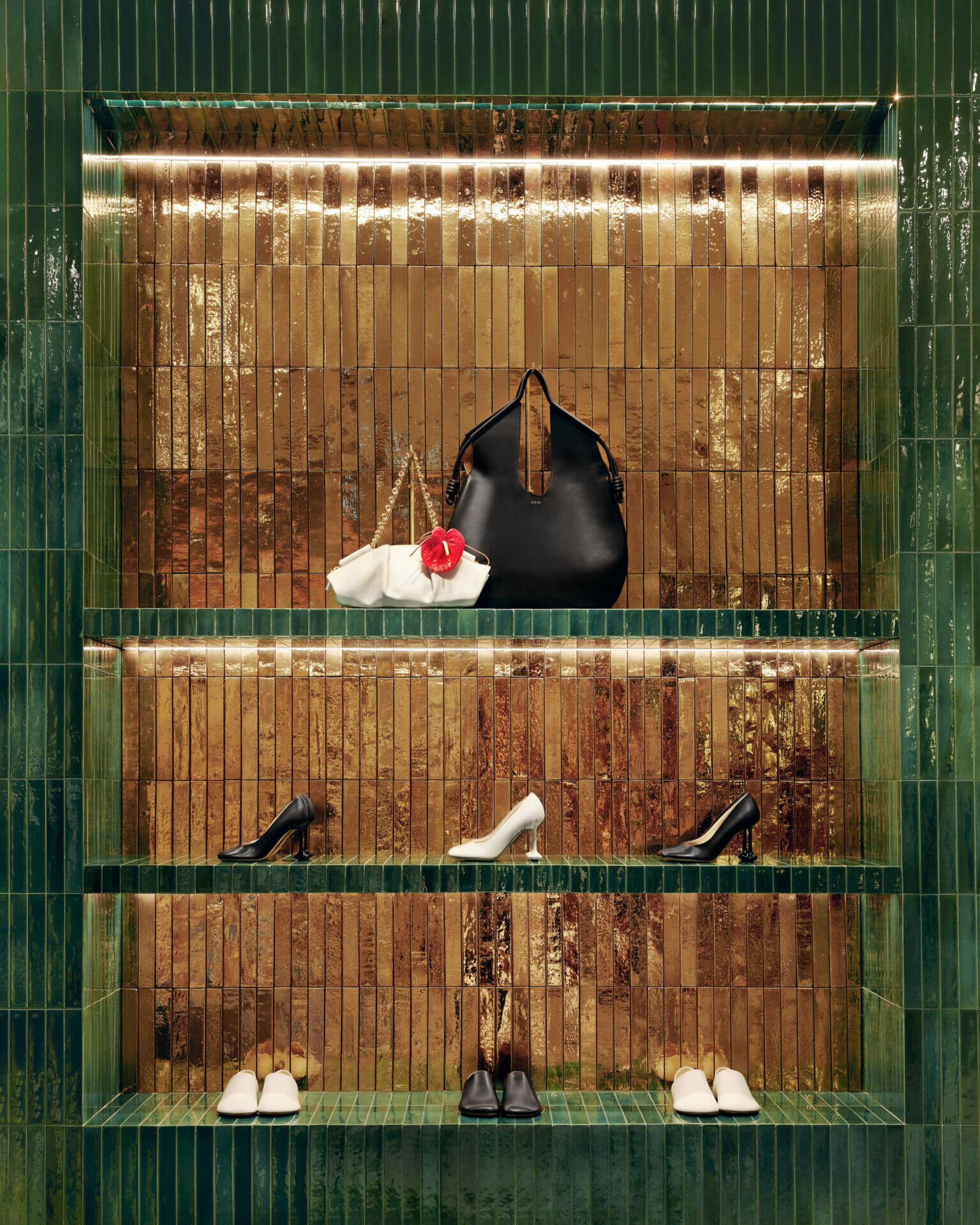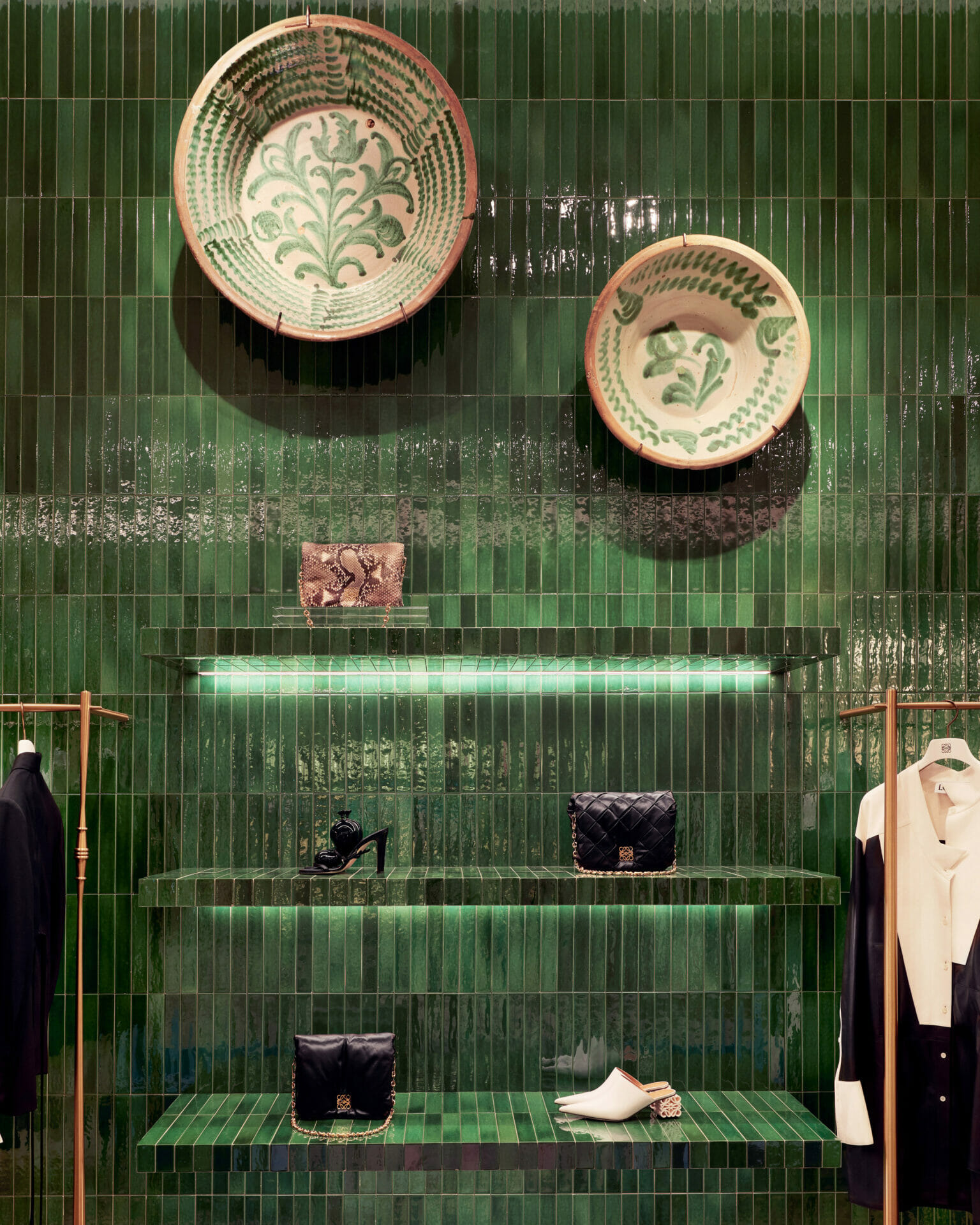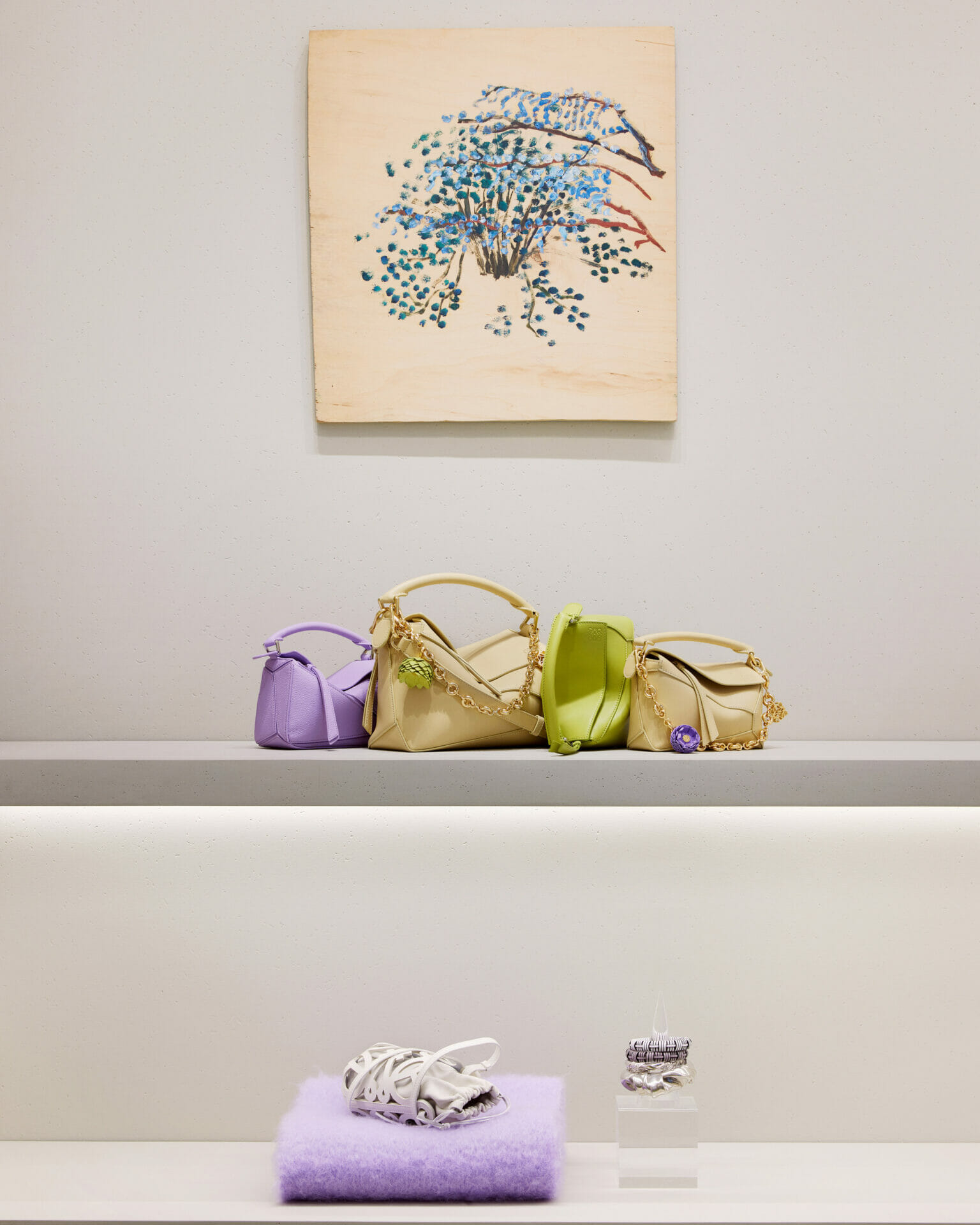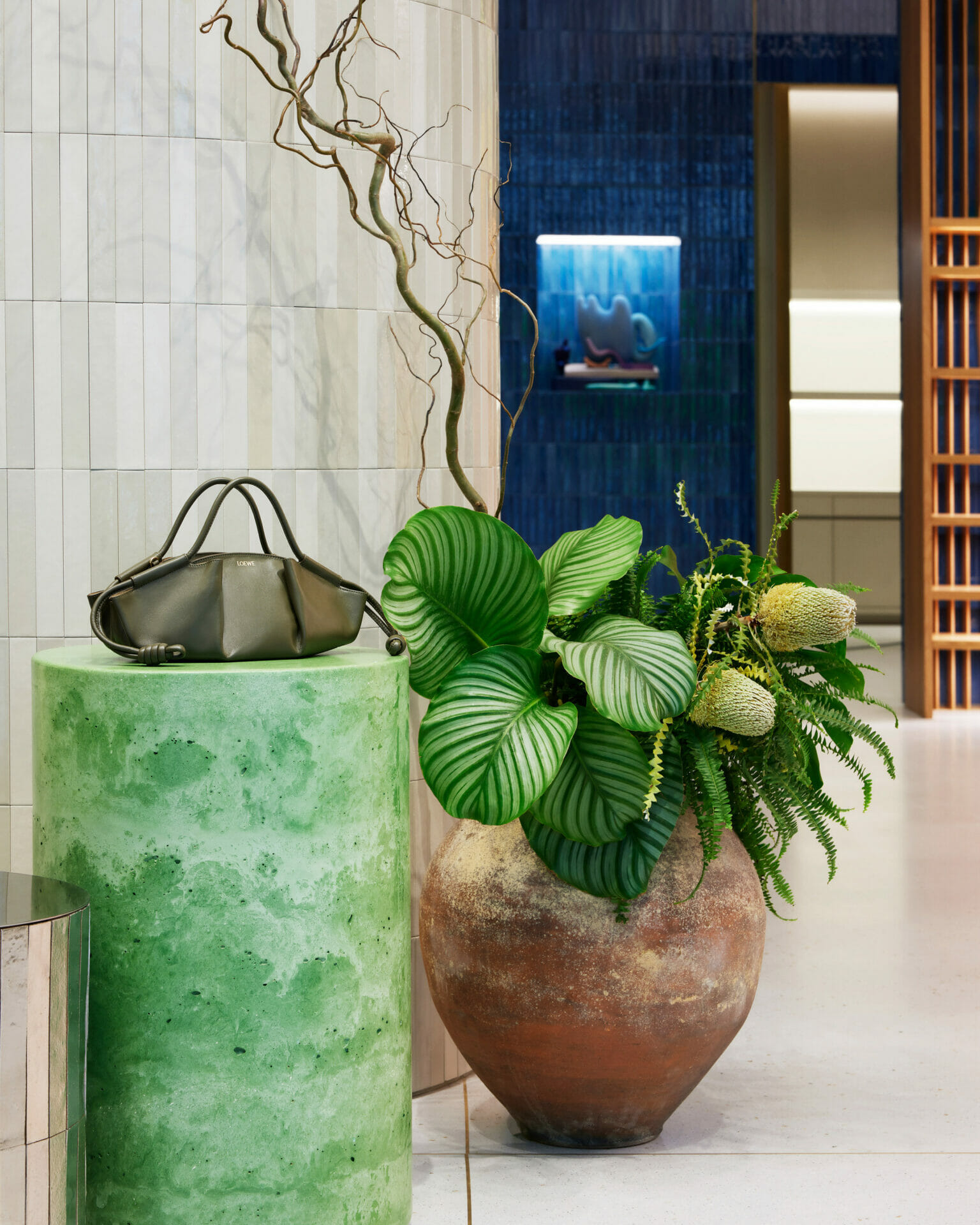 ALSO READ: THE SAVOIR FAIRE: INCORPORATING STAINLESS STEEL THREADS IN FABRICS.