What is the future of fashion? Currently on the brink of a revolution due to the current COVID-19 pandemic, brands around the world are coming together to join the global fight against the coronavirus, re-evaluate their strategies as well as explore options for the foreseeable future. An important personality currently a part of shaping the global fashion industry is Carlo Capasa, the President of Italy's Camera Nazionale della Moda, who uses his position to put the spotlight on Milan.
Here, he discusses the future of fashion, the impact of the virus on the industry and the if digitalization is the way to go…
First of all, what is the role of Camera Nazionale della Moda Italiana in the Italian fashion industry and the relationship with fashion houses?
Camera Nazionale della Moda Italiana is a non-profit association that represents, promotes and supports the values ​​and development of Italian fashion in Italy and worldwide. Our mission is to support the Italian fashion industry in the world by maintaining institutional relationships and communicating our values ​​and activities. As an association, we represent about 220 Italian brands. Among our members there are the biggest names of the Italian fashion, such as Armani, Bottega Veneta, Fendi, Gucci, Max Mara, Moncler, Prada, Salvatore Ferragamo, Valentino and Versace. They are all brands that collaborate with more than 60,000 companies of this industry. One of the most important of our several initiatives is the Milan Fashion Weeks. Our institutional role is based on five pillars: sustainability, training and promotion of talents and new brands, storytelling, digitalization and collaborations with institutions all over the world.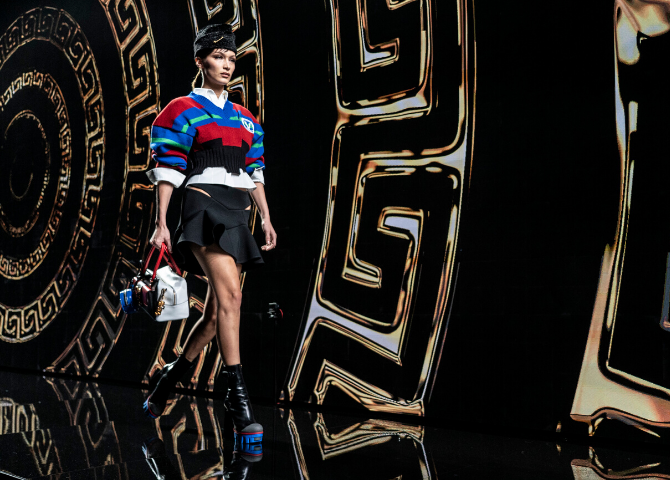 In your opinion, what do you think about the coronavirus crisis impacting the business of Italy's fashion industry until 2021 or even 2022?
One of the effects of coronavirus will certainly be the significant reduction of this industry turnover. At the moment, it's still not possible to make an accurate assessment, even if some projections show a decrease of 15% on an annual basis. At the moment, the most important thing for us it is to not stop the production and distribution flow of our products; it could undermine the foundation of our supply chain. The restart of all the production activities has to take care of the safety and health of all workers: the real added value of our industry is our unique and highly qualified staff.
All stores worldwide have been closed for over a month now. How do you assist and work hand in hand with the brands during this challenging time?
Daily, we collaborate with our brands as to be updated on their situation, to seek together new ways to proceed and to safeguard all the companies and their workers. In this moment of great crisis, it's essential to work cohesively in order to face the COVID-19 emergency. I must say that our brands took immediately to the field, showing their heart and their attachment to our country, making generous donations and converting their production chain to create medical masks and gowns. Together with many of our associates and with some of the major international fashion brands, we've launched the "Italy we are with you" initiative: we've managed to collect around € 3 million, all donated to our Protezione Civile, and a lot of medical equipment from China. Brands participation and availability has been exceptional, as can be seen on our Instagram profile.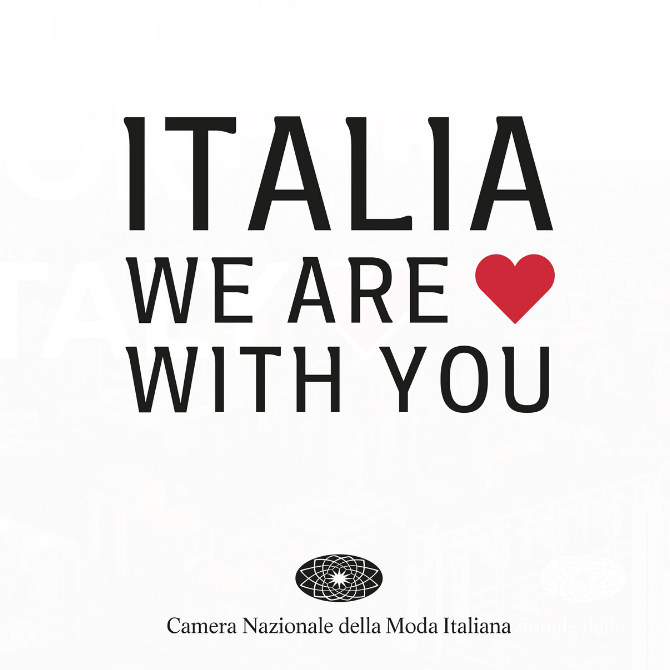 What would you say are the most significant changes you've seen in the fashion industry from January 2020 until now?
Certainly, one of the most significant changes is the digitalization of the fashion industry. As CNMI, we were among the first institution to virtually broadcast our Fashion Week in China, thanks to the "China, we are with you" initiative, thought to reach Chinese users, who, due to health restrictions, were unable to physically participate at the Milanese Fashion Week. Thanks to this initiative, 25 million Chinese were able to attend our fashion week live.
What are the detailed approaches that Camera Moda are taking in supporting Milan Fashion Week and the Italian fashion industry?
National Chamber of Italian Fashion is the main organizer of the Fashion Week, moreover our members enjoy numerous facilities, as well as being able to take part in all the events and activities of our Association.
How will Italian brands manage to succeed in the international market while balancing the crisis?
During these difficult times, the business strategy that has to be adopted is certainly the digitalization to convey messages, share business developments and their products. Because of the mandatory physical distance, it is necessary to digitally reduce the gap between the company and consumers. The digitalization is a strategic business evolution: this is the reason why we asked the Government to support those who invest in this business direction.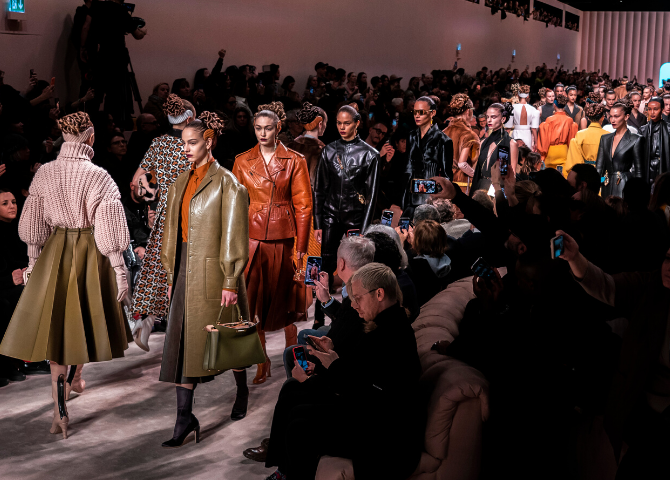 The digital transformation of fashion companies has been announced — is this a strong signal to business? Do you think that this new action and strategy are necessary to keep the monopoly on luxury goods?
The digitalization of fashion companies is a consequence of the historical time we are experiencing. I believe that digital transformation is a new strategy in itself. I think the added value of a luxury good is the quality of national product.
Was it a difficult decision to cancel Milan Fashion Week next June? What will you propose to the media and buyers as an alternative solution?
Postponing Men's Fashion Shows to September was a necessary decision. We are working on a platform that allows the presentation of the summer pre-collections in June, albeit in a reduced form and in a digital way. The goal is to reach the media, buyers and fashion communities with content specifically designed not only for the major brands but also to support the 800 Milanese showrooms we will collaborate with.
How do you get customers, buyers and the press to come back after this situation? And how do you see the new chapter?
I think that, in this difficult moment, it is essential to maintain a dialogue with everyone who wants to be informed about what we are doing. We need to use a lot of digital content to describe the historical moment we are living in, but also to understand the psychological alterations which can lead to changes in the purchasing process. This moment of great crisis has certainly exacerbated the need of a more conscious consumption, and of a balance between the environmental impact. Switching from a fast business model to a slower one, focusing on the quality and durability of the product, is certainly the most auspicious prediction.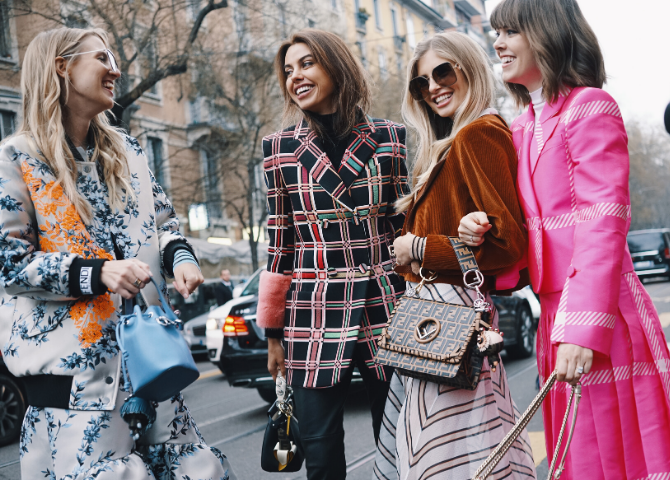 Can a new 100% digital strategy be applied to the fashion industry? For example, 3D fashion shows or digital lookbooks?
It can be applied for a limited period of time, but it cannot completely replace the physical experience with the product.
Can you tell us how you feel about this phenomenon observed in the business of luxury goods and Italian fashion?
I think that digital transformation is certainly an advantage to reach a greater number of consumers, however I believe that this is just a complementary tool. The physical experience with products can't completely be replaced.
Shops and department stores are closed all over the world until further notice. How do you see the sales for summer and production of Winter '21 collections as factories in Italy are closed? What are your expectations for the immediate future?
It is essential for us to support the weaker part of our supply chain, as to move forward and to avoid small companies bankruptcy. The Italian supply chain is unique and at the same time fragile, as it is made up of many micro and small companies that work in synergy with large industries. This peculiarity makes us able to produce high quality goods in a very flexible way, in small or large quantities, with great creative input and innovation. These qualities must be preserved and the only way to do it is that the Italian and European Governments allow us to keep our supply chain intact by helping its weakest components.
We believe that we will be able to deliver a good part of our F/W 20-21 collections, if the production chain will be restored in the next few days. Deliveries can start from the second half of July until the end of September. The F/W collections will be sold at full price until the end of December and the S/S 21 will be sold from February. This would lead to a business model more tied to the consumption itself, but it would also give a greater value to our high quality products. We should have longer seasons, less leftovers and less landfill products.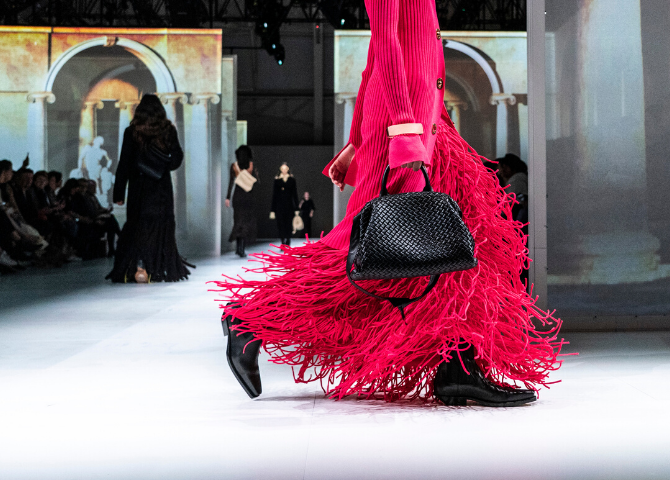 What are your digital strategies for the next collections? Because we already know it will restrict our travels.
In the short term, we will probably travel less and have more digital moments. But I believe that in the medium term, our fashion weeks will continue to be the core of our system that is evolving but not erased.
Is it now possible to buy only online? If so, what will be the future of boutiques and department stores?
At the moment it is only possible to buy online, but I don't think online stores can replace boutiques and department stores. I am convinced that as soon as we will experience the phase two, the online and physical world will coexist and integrate.
During this very complicated period, how important is it to keep the creation, savoir-faire and innovation of fashion?
Creation, "savoir-faire" and innovation are characteristics that have always represented Italian fashion, so I think that this difficult historical time will be used by our stylists as an inspiration to create interesting and distinctive products.
If this situation continues for a few months, major companies can still emerge stronger, more innovative and more purposeful. Would you agree?
Our priority is, as we have told the government, to not stop the production and distribution flow of our products, because a stop would destroy our supply chain, which instead must continue to operate. The strength of our supply chain lies in the ability to combine the work of micro and small businesses with that of large businesses.
Camera Moda is seen to embody a master leadership. Any prioritizing action in three areas will help companies mitigate the worst of today?
Camera Moda has already started to develop initiatives to help companies: we have in fact recently launched the #TogetherForTomorrow initiative which provides a fundraiser intended for supporting the new "Made in Italy" generation and small companies. The goal is to support these realities in facing the difficulties generated by the expansion of Covid-19.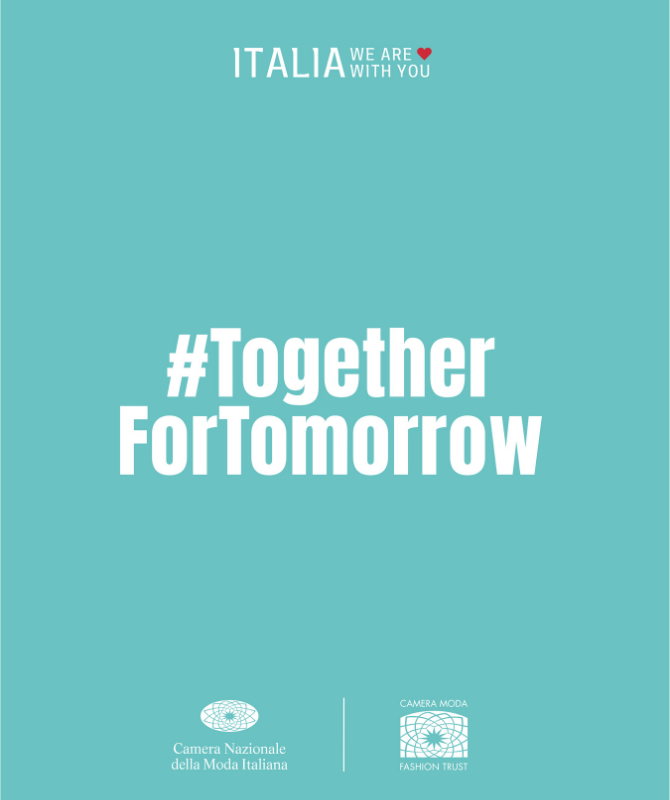 Based on the information available so far — how can Camera Moda and Italian fashion houses find creative ways to help fight against Covid-19?
In this difficult time, companies in the fashion industry have shown great solidarity and generosity. Our associates and the major international fashion brands have put in place many and very generous individual initiatives, converting the production areas of their companies to make masks and medical gowns, adhering firmly to our initiative "Italy we are with you ", which has allowed to raise around € 3m. Thanks to the strength of our community, we have managed to have medical equipment for hospitals.
Finally, what has surprised you the most recently?
The cohesion and generosity of the whole fashion system. We have always been cohesive, but the wonderful solidarity demonstrated by all brands has particularly affected me. We have shown the importance of fundamental values ​​such as sharing, solidarity, union and altruism. I am convinced that the entire society will be able to benefit from putting these values ​​into practice in our daily lives.
Now, see what Saint Laurent are doing now that it has dropped out of Paris Fashion Week.