Their design partnership stemmed from a beautiful relationship that took place at Diane von Furstenberg's studio in the West Village. Fast forward to 2016, Anthony Cucculelli and Anna Rose Shaheen decided to launch their own label amplifying their partnership and translating it into a made-to-order luxury design house.
Today, the couture brand is synonymous with lush and intricate embroidery pieces and recently, they launched exclusively in Harvey Nichols – Dubai. Below, we speak to the designers to find out more about their design partnership, their Middle East clientele and their sustainable approach to couture.

Who is Cucculelli Shaheen?
Cucculelli Shaheen is a New York City-based couture brand founded in 2016. We met while working for Diane von Furstenberg in the mid-aughts at her West Village carriage house. We got married and moved to Florence, Italy to work for Emilio Pucci and Roberto Cavalli, and this training influenced how we wanted to move forward with our own brand. We've been working together for almost twenty years and married for ten.
How does your design partnership work?
One of us will start with the seed of an idea, and then we will go back and forth a few times until we both agree and the idea grows into something concrete. We don't always agree, and part of working as a duo is relaying your vision to the other person in a way they can see what you are imagining and coming up with ways to get both visions working together. When we come to a roadblock and we can't agree, we usually take a pause and then if we are able to convince the other of the idea, it usually ends up being one of our favourites. The push/pull of feminine and masculine viewpoints always influences our collections, and that is a key part of our design process. And, we always prioritize sharing feedback in a constructive way to continuously push each other upward. This is key for working as a married duo!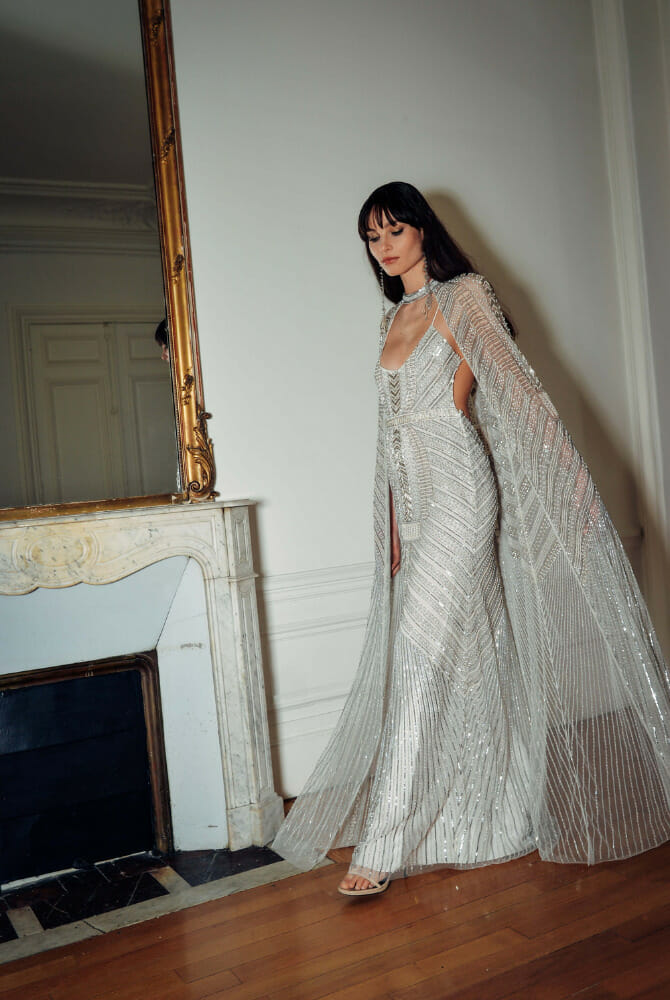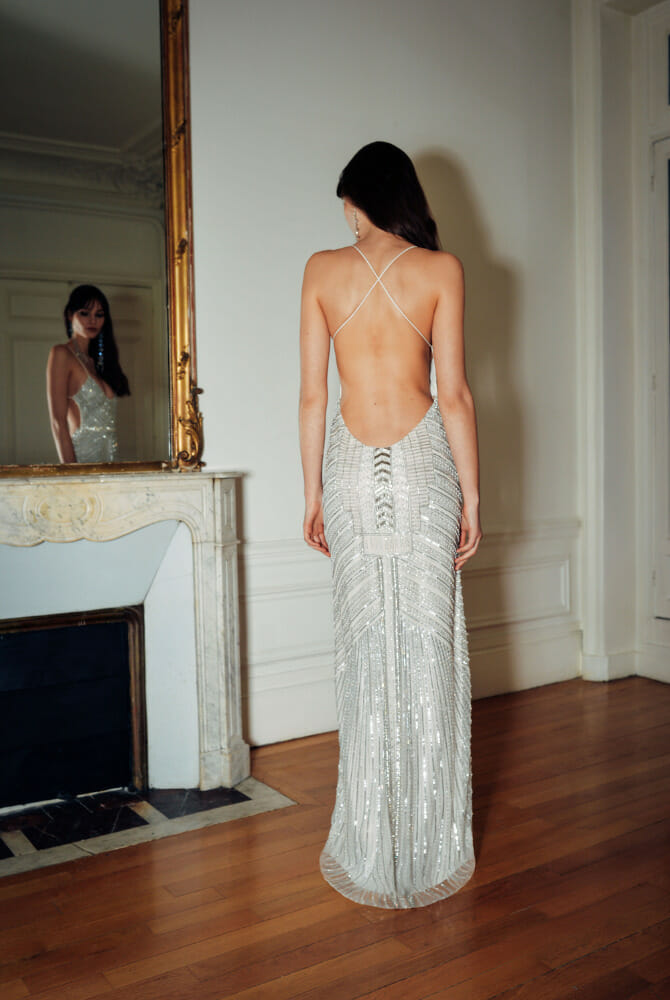 What are three core values of Cucculelli Shaheen?
Craftsmanship; We always strive for making things the most 'true' way of preserving hand techniques. Intimacy; we aim to design with emotion and to have our designs elicit an emotional response. Self-Expression; we always strive for inclusivity and global-mindedness across all aspects of the brand–uplifting our clients and our community.
Can you give us any insight into what your creative process is like?
We always start the new season by visiting favourite museums or new exhibitions in New York. We will walk from our studio in downtown Manhattan up to Central Park and use that time to chat about what kind of mood we want to go for, or what the lighting should look like – even the emotion the music should evoke. We'll spend a few weeks gathering books and inspirations, then select our favourites and start some design boards, while also gathering and testing new embroidery techniques. Then, we'll start to envision each individual look.
You've incorporated 3D scanning into your custom couture. Does it allow for a more sustainable approach to couture?
We try to use sustainable practices wherever possible. As each dress is Made to Order (even our retail orders), we dye only the fabrics and elements needed for each dress, eliminating wasteful overages. Our Patternmaker uses 3D technology to generate digital models of new styles, which reduces our prototyping timeline, and we also use this method to cross-check client orders, ensuring the final garments will look as anticipated.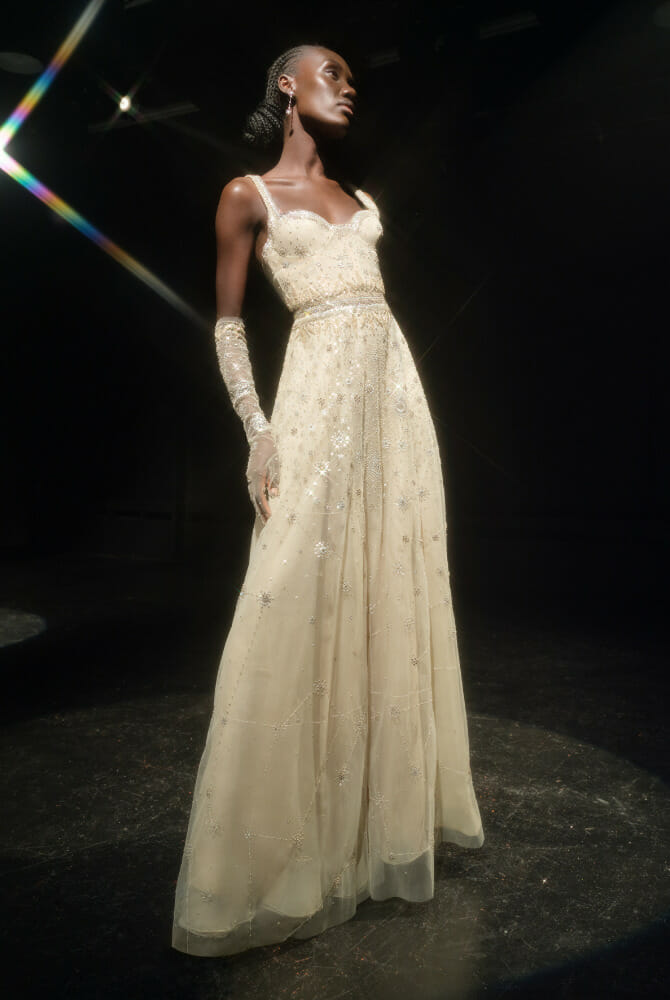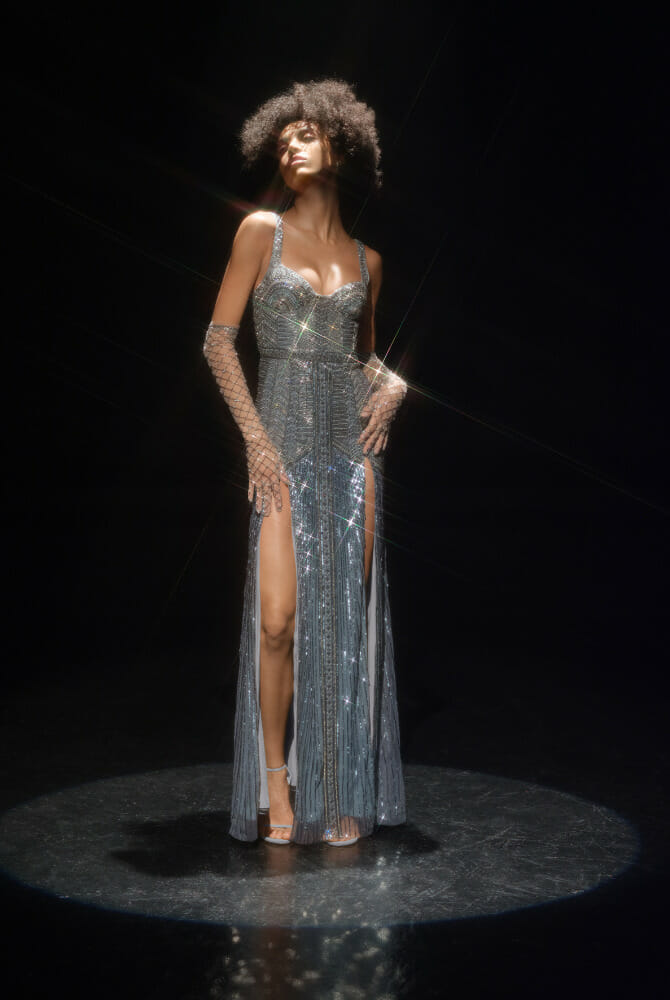 What is your favourite colour and material combination?
Anthony: Black tulle and black jet beads.
Anna: I love our carnelian red colour for a statement moment; for more every day, I love our new black wool and silk fabric with pops of pearl or medallion details.
Who is the Cucculelli Shaheen consumer?
Our consumer is very fashion-forward; unconventional; knows herself; modern; powerful. She wears the clothes; the clothes never wear her!
What Cucculelli Shaheen values are aligned with Middle Eastern consumers?
The fine attention to detail and beautiful, lush embroidery really resonates with our Middle Eastern consumers. They appreciate the workmanship and are very comfortable with the couture process and ordering special pieces.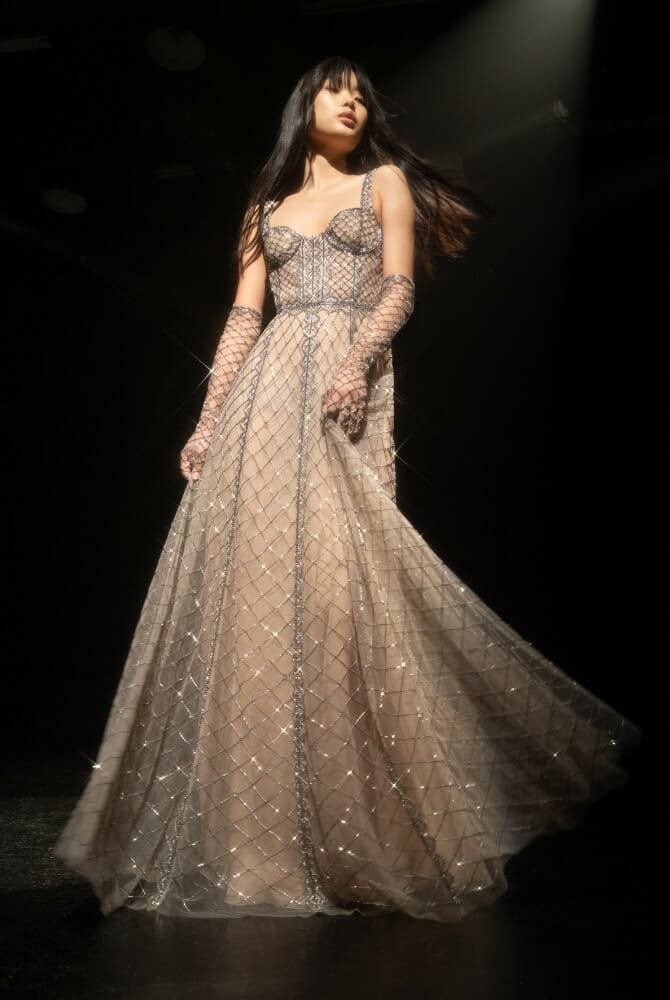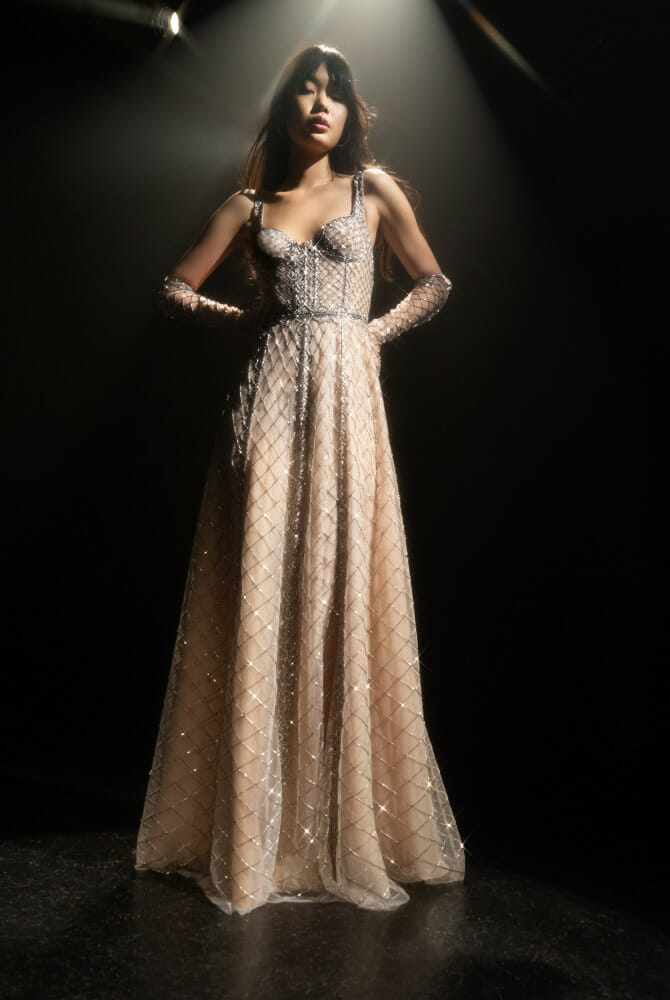 Why is Harvey Nichols Dubai the right sales platform for you?
Harvey Nichols Dubai mirrors our brand ethos – it is located in a very modern city with forward ideals while having a heritage history that influences an eye for beautiful things.
You've dressed quite a diverse group of powerful figures. Who would you love to see wear your designs?
A few dream clients would be Beyoncé, Zendaya, Jennifer Lopez, and Lady Gaga! We love women who are talented.
ALSO READ: A HISTORY-MAKING FASHION SHOW IS SET TO TAKE PLACE IN QATAR.