We love coming across disruptors, especially those that are women, currently changing the game in their respective fields. Farah Ragheb, the Palestinian entrepreneur behind Buena Onda, is one of them.

After working in management positions for Topshop and Topman in Dubai and Kuwait, Ragheb decided to offer the retail industry an alternative solution to the fast-consuming model and with the birth of Buena Onda, came the premium fashion and lifestyle brand.

The first brand to offer only 3 items every summer, the aim is to create a unique wardrobe – stylish and with no waste.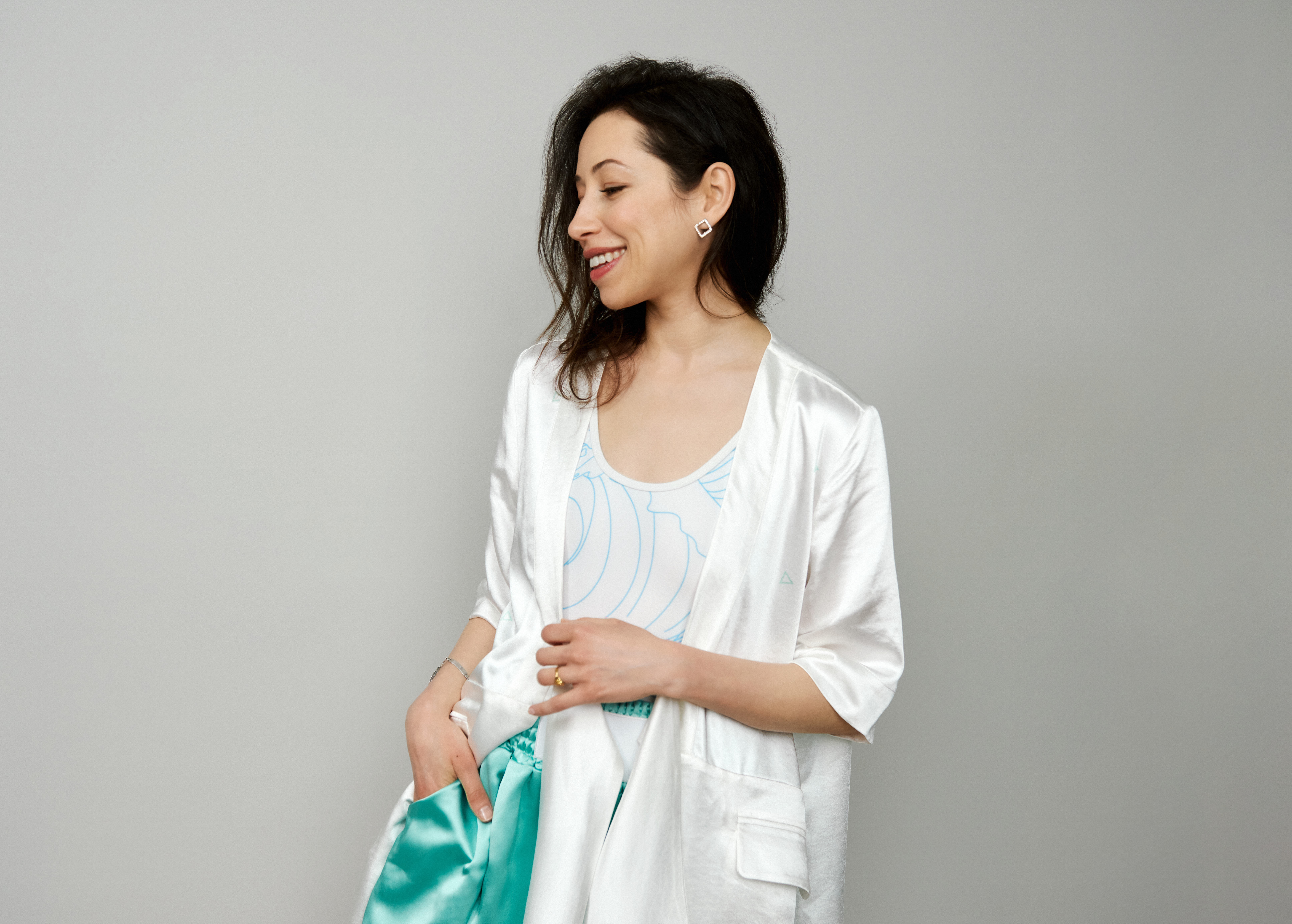 The concept of BUENA ONDA is truly unique. Where did the inspiration come from?
The inspiration for BUENA ONDA arose from a desire for more simplicity, detail and quality within my material investments. It came at a time, where I was in parallel seeking the same elements within my own lifestyle. After years of both working & consuming from the fast fashion industry – I felt inspired to create a lifestyle brand that reflected our innate nature as humans. Our nature is to be steady, minimal & conscious. Our nature doesn't thrive in being rushed and over-saturated in choices.

I decided to discover a new path that aligned with my lifestyle goals and values. I remember my first thought being that I did not want to design a career that ran against a clock. I wanted to go slow, tap into organic creativity & allow space for life's moments, detail and spontaneous inspiration. At BUENA ONDA, we are not rushed in our creative process or in the way we work. Rather we have a generous timeline that allows each item & goal, to manifest at its own pace.

Can you tell us more about what defines an 'ultra-slow brand'?
Imagine what your life would be like if you were to simply, slow down. Imagine the vast possibilities that would arise from clearing out all the busy work, day-to-day stressors, and excessive deadlines. Now imagine taking this pace and bringing it into your workspace. Via this avenue, you'll access more clarity around the tasks and projects you are pursuing, you'll be aware of the tasks that matter versus those that have become automated, and you'll have space (and time) to think creatively.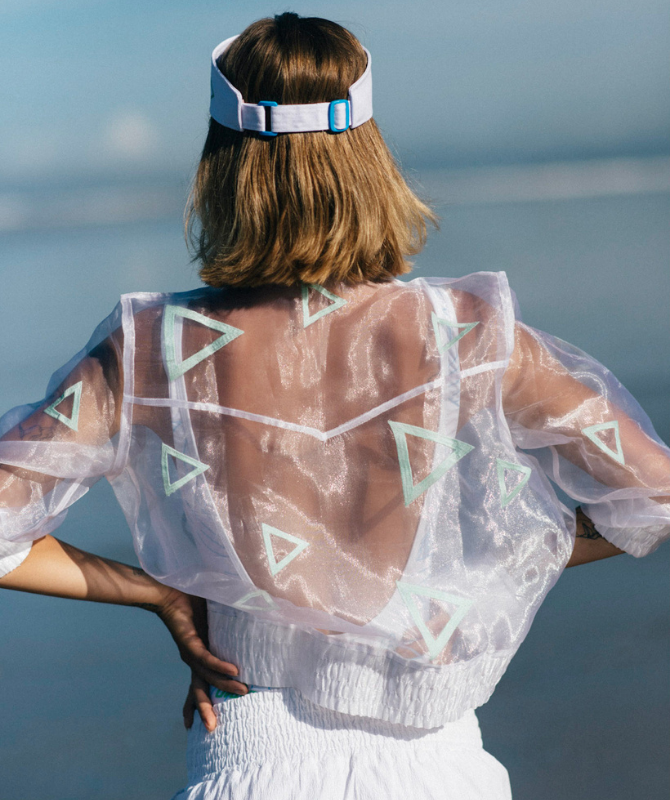 We started the ultra-slow movement with a focus on designing a lifestyle & career innate with our very nature. We wish to break the rhythm of the negative effects caused by modern-day business & lifestyle norms such as stress, burnout, & anxiety – all serious states that deplete our health & well being. The ultra-slow mindset is not to be misinterpreted as being passive or sedentary but rather based on the principles that time, patience, and mindful progress are all important qualities in creating a successful brand. By going ultra-slow with BUENA ONDA, we discovered a path that radiates positive impacts full circle. Giving back to us, nature, people & soul – this foundation, is undoubtedly future proof and is true sustainability.

BUENA ONDA releases three items per year. Why three?
Three items in a summer-inspired set are like owning your own little slice of the good life. Though the direction to create only three items came intuitively, there came with it a mindful essence. As a conscious consumer, purchasing 3 items over a season's time wouldn't be overindulgent – especially since each item's quality level is designed to last a lifetime. On the brand side, focusing on only three items gives us the liberty to go slow & challenges us to create the items that resonate most with our summer inspired brand universe.

What clothing category would you say BUENA ONDA falls under?
BUENA ONDA is a lifestyle brand that encompass both apparel and lifestyle items. The idea is that each collection connects to the next and if you collect them all, you'll have everything you need for a premium summer lifestyle. There's no limit to the categories that we're open to go into. Taking a birds eye view of a total set of items that would compliment a premium summer lifestyle inspires us to explore the various lifestyle & apparel items that come to mind across a variety of categories, and then break the total set down into collections of 3.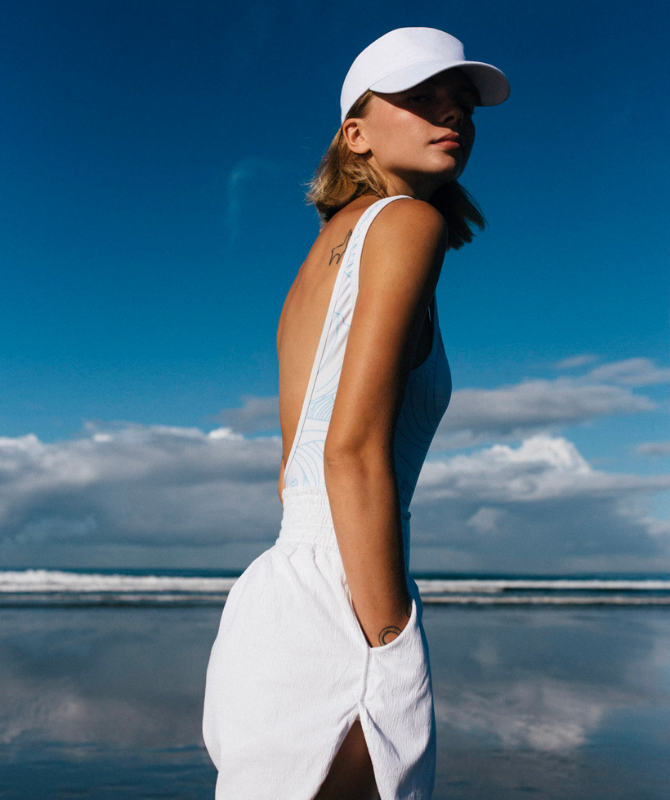 Can you tell us more about the Simplified Retail Model Masterclass and its principles?

The Simplified Retail Model Elite MasterClass is a path that lets you be human again.

Over time we discovered that BUENA ONDA's business model radiated positive impacts at every level of operation and was applicable to both lifestyle & business. This is what we call full-circle. The core principles of the Simplified Retail Model orbit going slow, focused creation & giving back. Throughout our 3-week MasterClass experience we explore how this model can be applied across a variety of industries including fashion brands, cafes, wellness studios, creatives, consultancy, personal branding & more.
Our approach to sustainability is a holistic one, focusing on mindset, methodology & lifestyle principles to design a lifestyle & career that's innate with our very nature.
With a global profile of participants from a variety of experiences joining from New York, Prague, Sydney, Belgium, Copenhagen, Los Angeles, Austin, Toronto, Montreal, Ottawa & beyond, it's been inspiring to witness the growth of a community coming together on a shared mission to cultivate positive impacts & welcome balance into their lifestyles.

In your opinion, how may one start embracing sustainability and incorporating it into their wardrobes?
The less we can consume, and the more we can support conscious brands that give back – the more positive impacts we can radiate via our purchasing decisions.

There are some important questions you can ask yourself when making material investments: Why do I need this item? Who am I supporting by buying this item – is it an ethical brand that supports your values or does my capital go towards capital-driven brands that are making a mess of the environment, people & communities?

It's true that being part of the change can at times feel challenging, however in its simplest terms; less consumption leads to more positive impacts.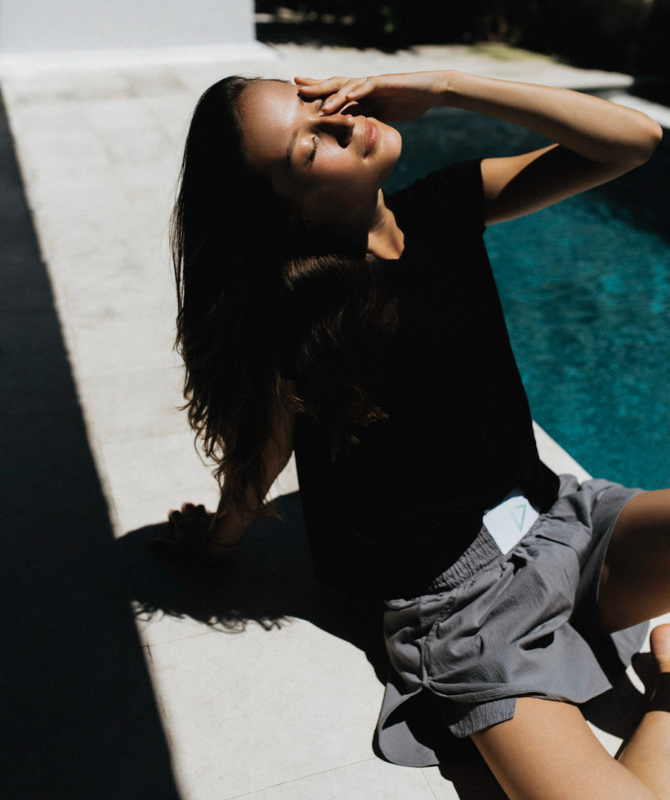 Where do you see sustainability going in the future?

I see the future as being a slow, positive impact-driven experience.

BUENA ONDA is disrupting the industry. In your opinion, will we be seeing more 'ultra-slow' brands?
What if you could succeed in business and enjoy bliss at the same time? As a leader, I'm more interested in how to create lifestyle dynamics where people can thrive without sacrificing their wellbeing, than creating new technologies that remind us to breath. Companies are now launching designated spaces within the workspace for employees to find peace for 5 minutes a day – what about the remaining 23 hours & 55 minutes?

In an era of weariness among humans as well as businesses on this planet—the shift is about truly taking care of one another so that we might all live healthier lives while also restoring our environment back into balance and uplifting others alongside us as we succeed.

The good news is that people are starting to realize the impacts of their lifestyles on themselves and others, leading them to make changes for a more sustainable future. Slow-living communities in cities like Tokyo have been popping up, the food industry is increasing healthy choices, sourcing food waste solutions & harvesting locally while brands are donating capital and resources for social causes. Universally, the consumer is becoming more conscious & intentional about their lifestyle habits and choices.

Via the Simplified Retail Model Elite MasterClass, we'll continue to share and educate towards an ultra-slow approach that empowers us to radiate positive impacts at every level, uplift others alongside us as we succeed, take care of our wellbeing & connect us together via collective efforts. The lifestyle you crave is a mindset – let us take you there in 3 weeks.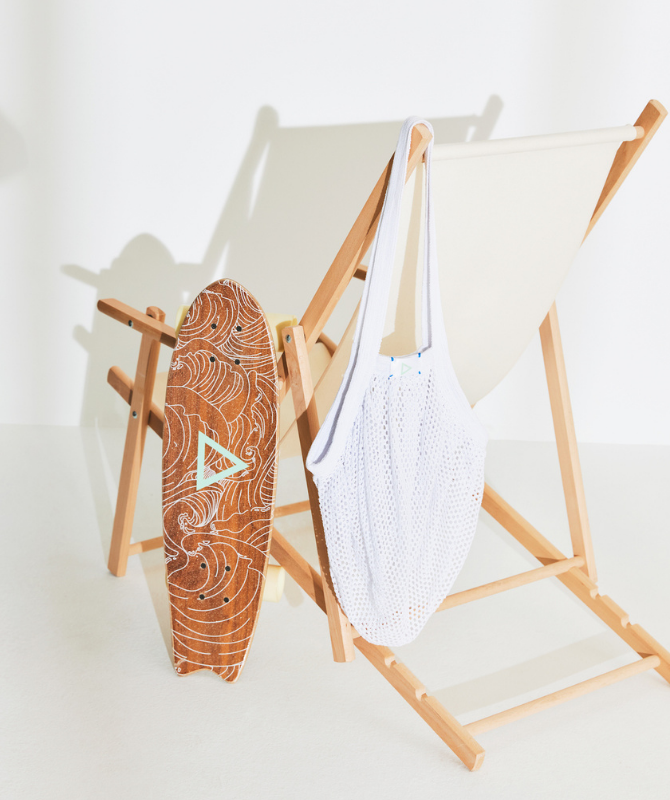 Giving back to the community is also a way of sustainability. At BUENA ONDA, you donate a percentage of your profits to youth. Can you tell us more about that process?
At BUENA ONDA, we strive to donate 10% of our profits to empower youth to change the world their way. We open applications online, and invite youths to fill out an application about a cause or community that they've been longing to support. Afterwards, we make a selection based on the funds that we have, and what we see is realistic for us to execute. Then, we make that donation on behalf of the youth that submitted the application. As time goes on, we intend to share the impact of the donation with the youth to show them what their initiative has accomplished in the hope to cultivate a charitable mindset as they grow. And as the brand grows, I would like to shift that from 10% to 30%, to invest further in that space and make it an even more significant part of the brand universe.

The words that you live by are…
Go slow to glow.
Also, discover BEYOND, Khulood Al Nakhi's unique abaya brand.