In recent years there's been a resurgence in consumer appetites for personalisation. From monogrammed scarves (a la Burberry) to bag tags (Fendi) and just about everything in between, it turns out we love to put our own names on things. Enter SWEAR, a luxury, customisable sneaker brand revolutionising retail offerings. The brand launched for the first time in the Middle East this year exclusively in Level Shoes, and Buro 24/7 Middle East recently caught up with Mario Muttenthaler, the brand's Managing Director, to talk strategy, sustainability and success…
How did SWEAR start? What gap was it trying to fill in the market?
SWEAR was originally launched by José Neves (Founder and CEO of Farfetch) in 1995. Based on the philosophy of self-expression and individualism the brand and product has continuously evolved, moving from club-culture platform shoes to brogue sneakers and finally to customisable sneakers.
When I joined in 2017 we relaunched SWEAR as the first truly customisable luxury sneaker brand. Net-a-Porter led the way in changing consumer behaviour when introducing e-commerce to luxury. We feel that with SWEAR we are changing consumer behaviour once again by introducing digital customisation to luxury.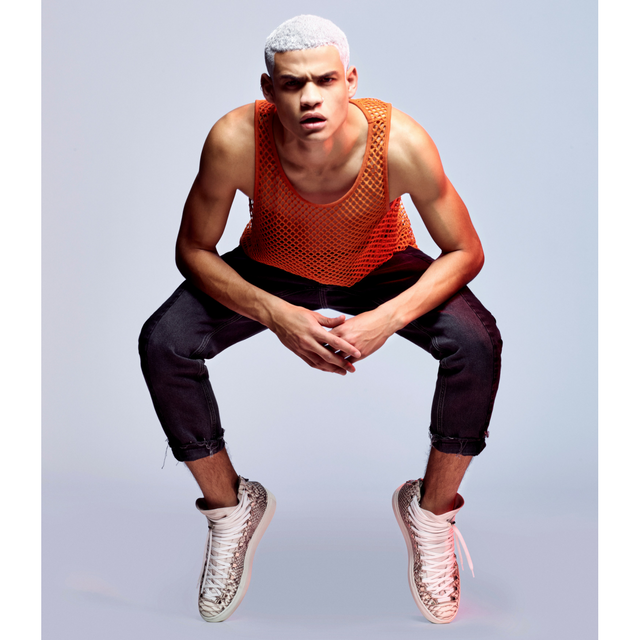 How has the reaction been to the brand in the Middle East so far? Have you noticed any trends in their purchasing/customisation?
The response to our launch with Level Shoes has been fantastic. Kuwait has been a strong market for us from launch last September. With our launch at Level Shoes, our exclusive store partner in the Middle East, we have seen a strong uptake in Dubai and the UAE in general.
Middle Eastern customers are particularly interested in our exotics offering. We appeal to a wide range of ages and tastes and therefore the types of customisations are very varied. Having said that, within the 12 different materials we offer, Crocodile, Python and Ostrich are hugely popular.
How does the customisation affect your business model — do you think it's less stressful than continuously producing your own collections or is it as much pressure to deliver?
It's a very different type of pressure. Having customised product still means as a brand you need to have a point of view that is clearly communicated through strong design. We offer customisable monthly drops rather than seasonal collections which creates a more balanced development and production cycle throughout the year.
From a business perspective customisation solves a lot of fundamental issues that the fashion industry is facing:
Sustainability — customisation is based on a made-to-order model and enables a more sustainable way of consuming fashion. With fashion being the second biggest polluter globally we are passionate about reducing waste.
Full price — customisable product is always full price. This helps our margins but also creates a more desirable and special product for our customers.
Seasonality — we are not producing seasonal collections, instead we have drops every six to eight weeks with product that is seasonally relevant to our customers. This makes the product development and production process more balanced and allows for newness all year round.
What's the most standout material you offer for the sneakers?
Our exotics offering including real Crocodile, Python and Ostrich. My personal favourites are Crocodile in chocolate brown and natural Python. We also offer hairy calf in seven colour options including camouflage.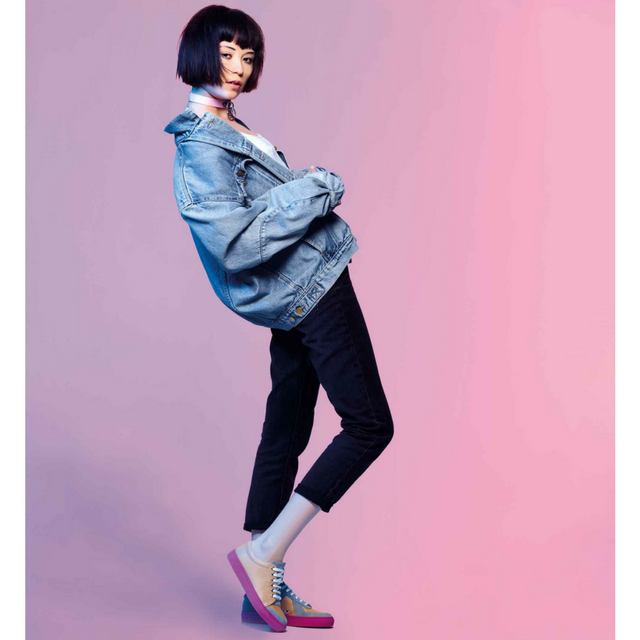 What's the most expensive shoe available (both ready-made and customisable)?
We have a hi-top sneaker called 'Bond' which comes in full crocodile and retails at Dhs31,770 (USD$8,650). The crocodile comes in seven colour options and is incredibly luxurious.
What can we expect to see next from the brand?
There are a number of brand collaborations we have in the pipeline but I can't reveal who they are as of yet. During the recent Men's Paris Fashion Week we announced our first major collaboration with Vetements where the shoes featured in their runway show.
SWEAR is available to purchase in the Middle East exclusively in Level Shoes, The Dubai Mall and online at Farfetch.
Now, read our interview with Amal Clooney's go-to shoe designer Jennifer Chamandi, who has recently launched in Level Shoes.