When you think of a fashion brand that is infused with so much heritage, Burberry is the first name to come to mind. Its rich heritage is met with tradition in just about every collection that is introduced. Even when Riccardo Tisci took over the reins in 2018, the ex-Givenchy Creative Director was quick to adapt to the workings of the British fashion house, outlining his revolutionary vision for Burberry.
Today, however, he takes design cues from the brand's equestrian heritage and introduced a new signature for the house: Burberry's new Pocket Bag.
The bag is a new structured tote that takes inspiration from an archival Burberry bag. Crafted in Italy, the perfect everyday bag comes adorned with contrast topstitching, hand-painted edges and the combination of leather and canvas.

And of course, with a new bag launch comes an even bigger campaign starring Burberry babe, Bella Hadid.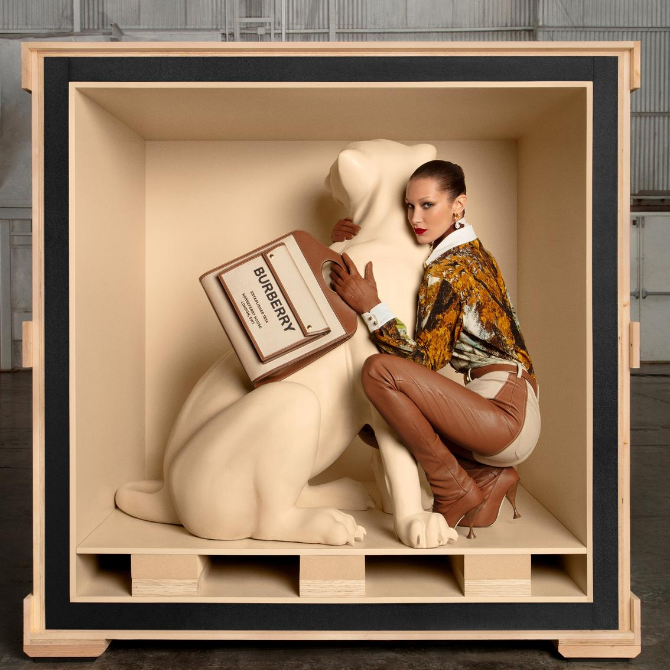 Marking the first ever bag campaign from Burberry, the new campaign is inspired by its Animal Kingdom, an iconic house code established by Founder Thomas Burberry.
Embodying her spirit animal, Bella (who joined Burberry for her second campaign) is captured through the lens of Inez and Vinoodh as they capture her raw power and feline femininity — all whilst with the Pocket Bag in tow.
"I absolutely loved shooting this campaign, letting my inner animal spirit run free!" explains Hadid. "We had so much fun on set, the mood was really sultry and playful, I felt we were really capturing that feline energy and power. This is my second campaign for Burberry and it is always such an exciting experience working with Riccardo — he has such amazing creative ideas and ways of interpreting a collection."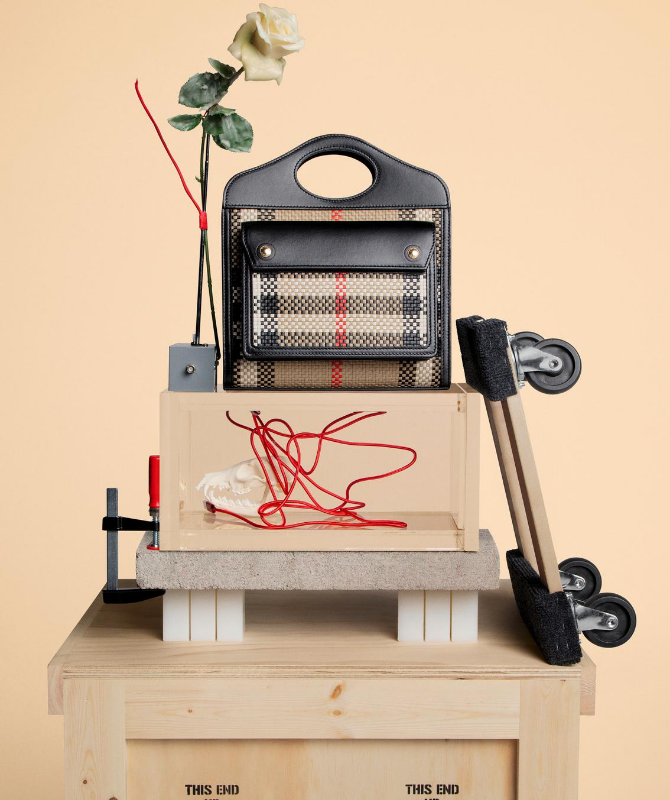 Animals too, have always been a source of inspiration for Tisci. "Animals have always been a creative obsession and signature of mine, and it was so amazing to see Bella Hadid bring this to life as the panther," explained the Chief Creative Officer. "For Burberry's first ever bag campaign, I knew that I needed to give the Pocket Bag a powerful modern energy and so together with Katy, Inez and Vinoodh we developed an exciting campaign inspired by Burberry's Animal Kingdom."
Now, watch the full Pocket Bag campaign below…
The Pocket Bag comes in a variety of sizes and colourways and is available to purchase in selected Burberry stores globally and online.
Now, discover Burberry's new launch of reusable face masks.