It's quite an exciting time in fashion at the moment. Sure, the rise of fast fashion has had devastating consequences to not only the earth but to our society too, but brands are becoming aware of the impacts on our environment and are turning to sustainability as a guiding light.
Valentino Garavani for example, are on a mission to merge the brand's inherent creativity with its environmental priorities, resulting in the launch of Open for a Change – a project that guarantees the highest standards of craftsmanship all whilst blending sustainability and innovation.
As part of Valentino's Spring-Summer 2022 collection and first in line for the Maison's Open for a Change project, two of the iconic Valentino sneakers – Open and Rockstud Untitled– are released in a new design dedicated to a spirit of open innovation with a more conscious-driven ethos. Crafted in Italy with recycled material uppers, the sneakers come in a variety of different colourways and feature bio-based materials, employed as an alternative to leather produced from viscose and polyurethane of corn-derived polyols.
The strings are also made with recycled polyester, while the Valentino trademark studs on the Rockstud Untitled are also made of recycled nylon. The environment-centric approach is also reflected in the shoe case and the packaging too (made of fully recycled cotton and paper, the latter sourced from sustainably-managed forests).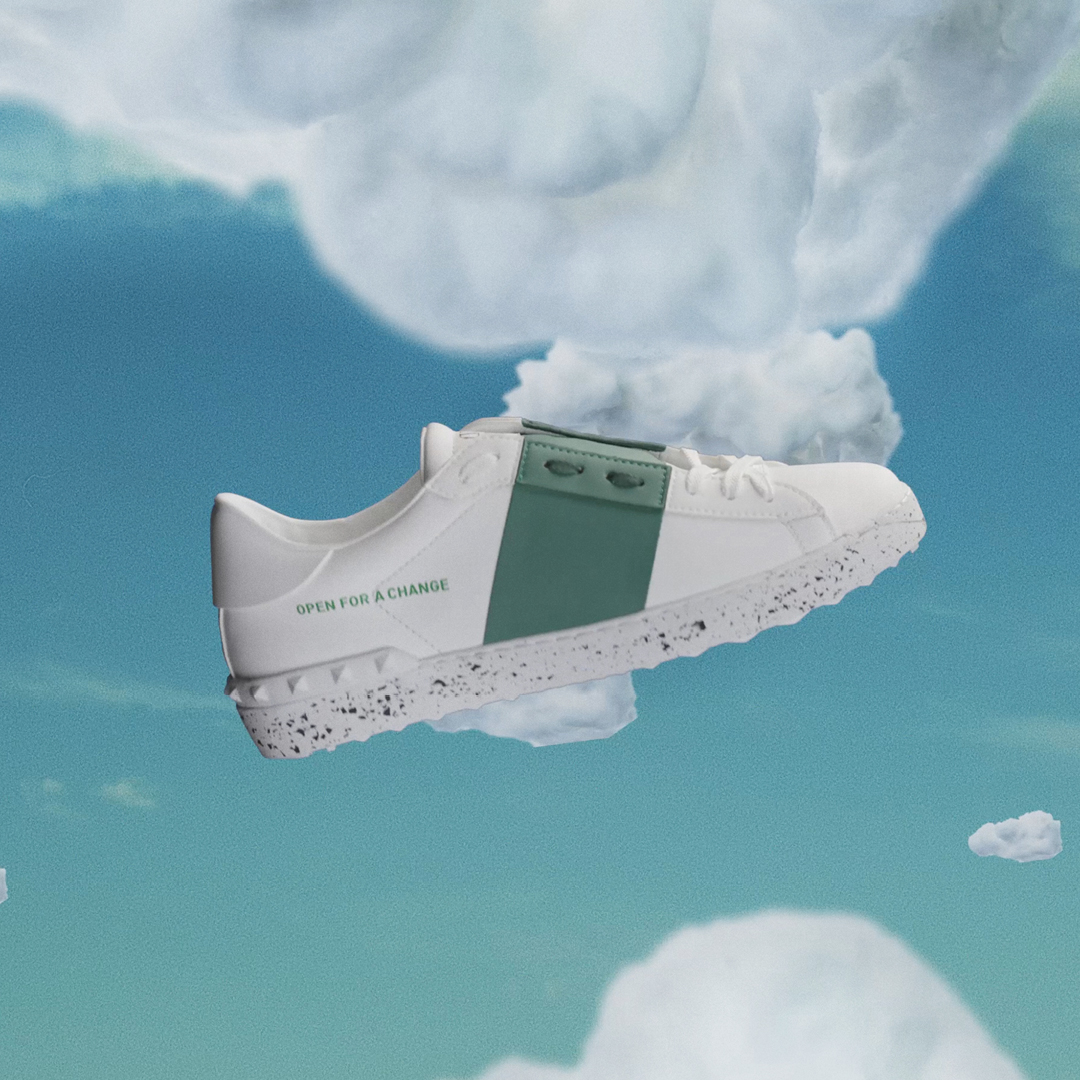 Valentino Garavani Open for a Change is available in Valentino boutiques worldwide and e-commerce.
Also read: Seven brands taking part in the NFT and Metaverse game.