Where were Metaverse and NFTs when we all used Tamagotchi to raise a digital pet? Little did we know, this would be a new reality, (I would have treated mine differently!). If you're not a '90s kid, Tamagotchi or what I called 'Zazoo' as a kid, was the handheld digital pet that became one of the biggest digital toys of the late 1990s. Perhaps the world doesn't need another Tamagotchi in 2022, but what the world surely needs today is a new release of 'For Dummies' book series entitled 'NFTs and Metaverse for Dummies' with the rise of the virtual world and all that comes with it. Fan or not, keep an eye on all the luxury brands taking part in that world as listed here below.
1. Prada and Adidas launched their third Re-Nylon collection into the Metaverse
It's also a user-generated NFT project introducing Adidas for Prada re-source. This first NFT collaboration features user-generated and creator-owned art, meaning the two brands will invite their audiences to contribute unique anonymized photographs to the open Metaverse NFT project. 3000 community-sourced artworks will be minted as NFTs and compiled as tiles in one patchwork NFT designed by digital artist Zach Lieberman.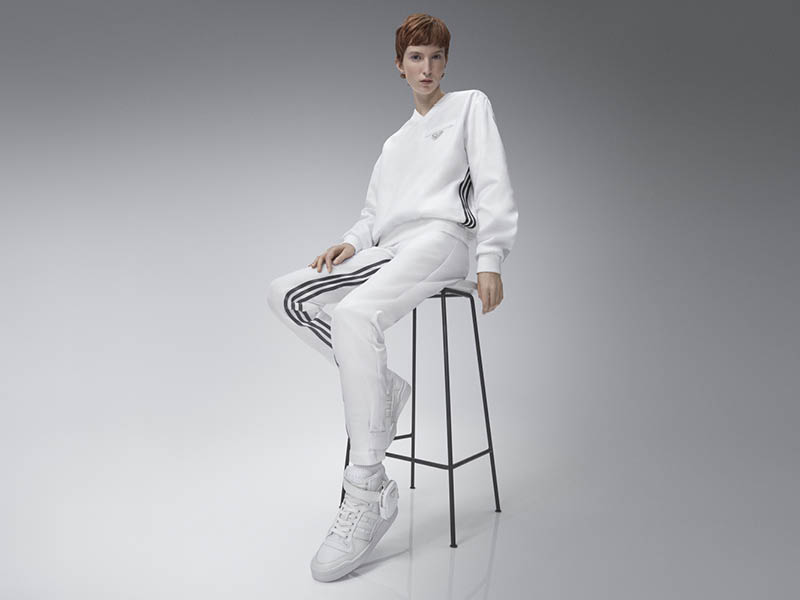 2. SuperGucci is Super-Limited Gucci NFT
Gucci just collaborated with Superplastic, the world's top creator of animated celebs, vinyl toys and digital collectables on 'SuperGucci', a 3 part series of super limited NFTs co-created by Gucci's head of design Alessandro Michele and synthetic artists Janky & Gucciman. Those NFTs blend signature patterns and come with an exclusive 8-inch tall white ceramic SuperGucci SuperJanky sculpture, hand-crafted by Gucci's own ceramicists in Italy.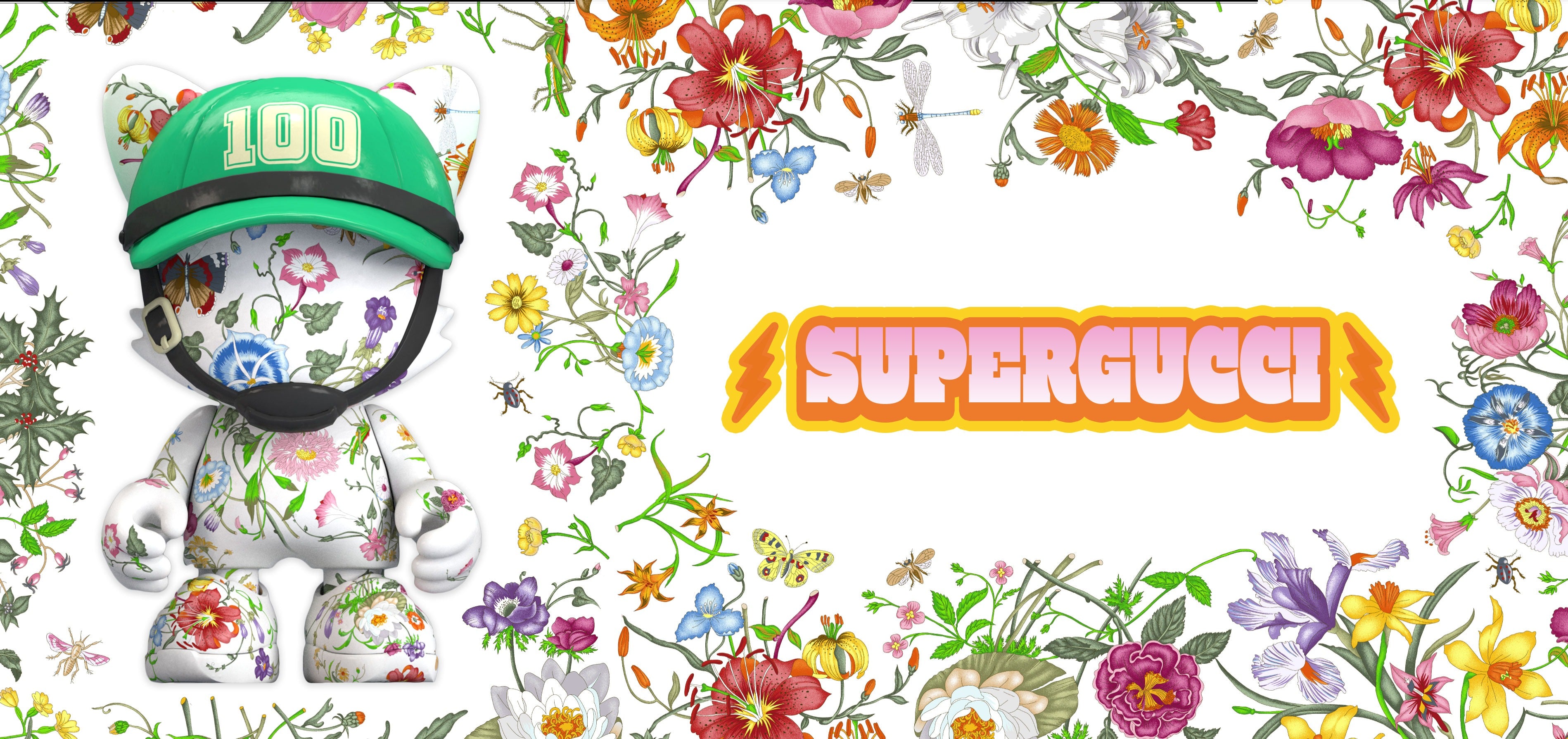 3. Dolce & Gabbana sold at auction a nine-piece collection of NFTs
The star digital creation was the 'Impossible' tiara made with gems that can only be found on the Metaverse as part of the nine-piece collection of digital NFTs. The collection also featured actual couture pieces the equivalent of almost $5.7 million auctioned by UNXD, a curated marketplace for digital luxury and culture as announced by the Italian fashion house earlier in September 2021. How much would you pay?
4. Louis Vuitton has a video game app featuring 30 NFTs
Designed to celebrate the bicentennial anniversary of the birth of Mr. Louis Vuitton, the luxury brand launched a video game app in August 2021, featuring 30 NFTs, 10 of which are by the pioneering digital artist Mike Winkelmann, professionally known as Beeple. The game is part of the app 'Louis: The game' available in both the Apple Store and Google Play with 30 NFTs that are collectable but not for sale. Wanna play?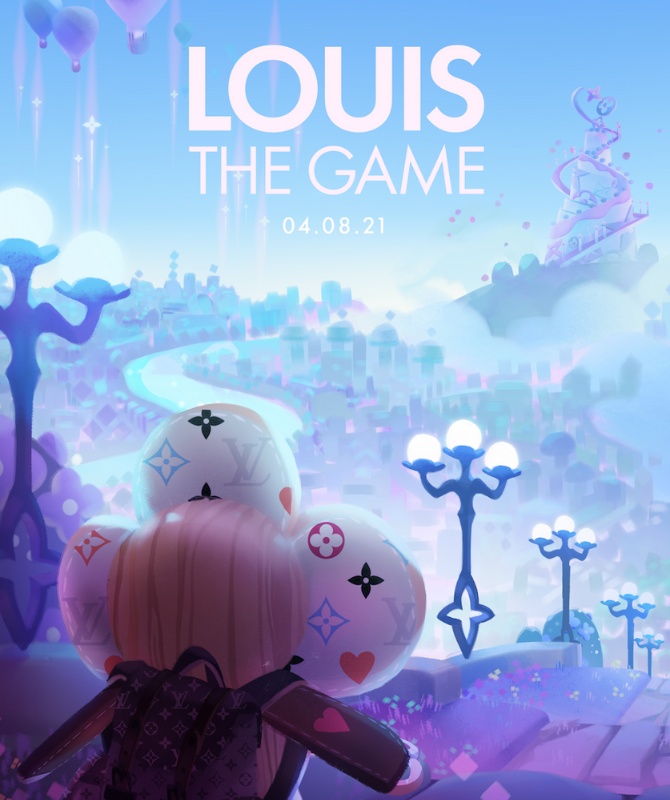 5. Balmain x Barbie collaboration features Barbie and Ken avatars styled in Balmain
This marks the first instance of the Barbie brand engaging in the digital art space. Balmain and Barbie collaborated on both an actual collection and a series of exclusive NFTs billed as three one-of-a-kind pieces featuring Barbie and Ken avatars styled in Balmain that will be available with Mattel creations by way of a MintNFT auction. Each NFT will be paired with a set of Barbie-sized Balmain items.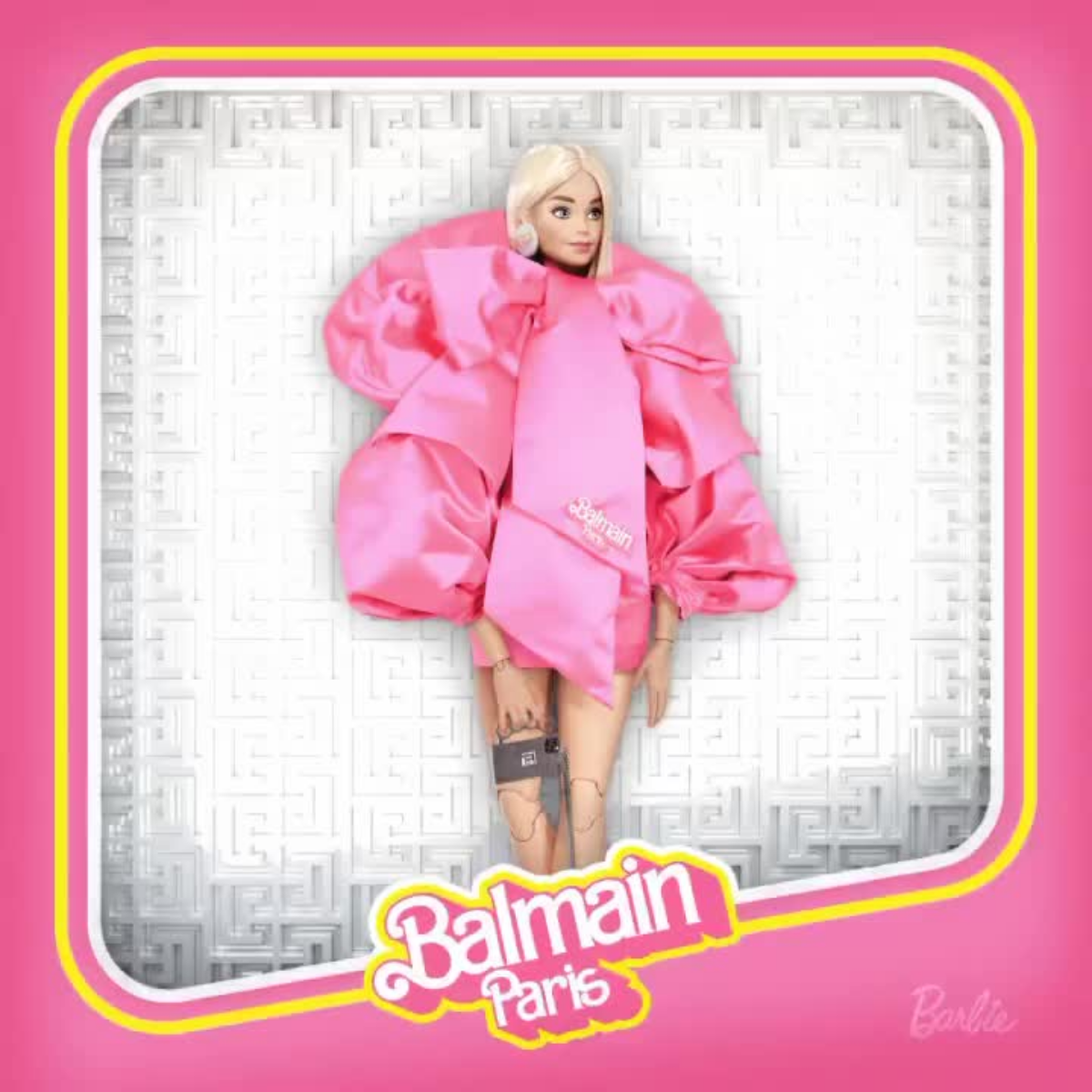 6. Have you met 'Sharky B', Burberry's Metaverse character?
Burberry partnered with Mythical Games to launch digital vinyl toys and limited quantity NFTs as part of the 'Blankos Block Party' which is a multiplayer game featuring toys known as 'Blankos' who all live on the blockchain and Burberry is the first luxury brand to feature in the game. the latter includes characters like 'Sharky B' coated with the label's TB summer Monogram prints which can be bought and sold within the Blankos Block Party Market Place.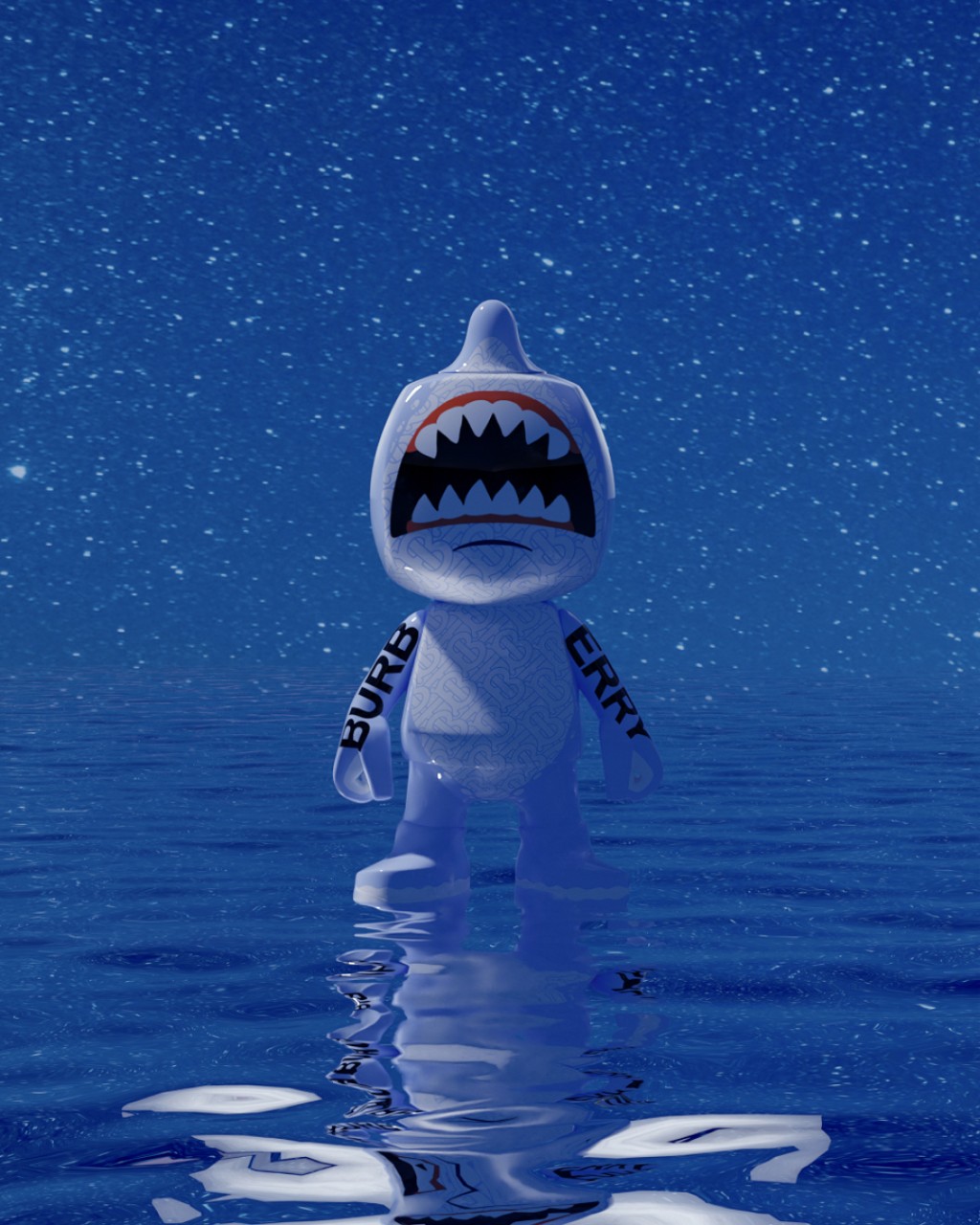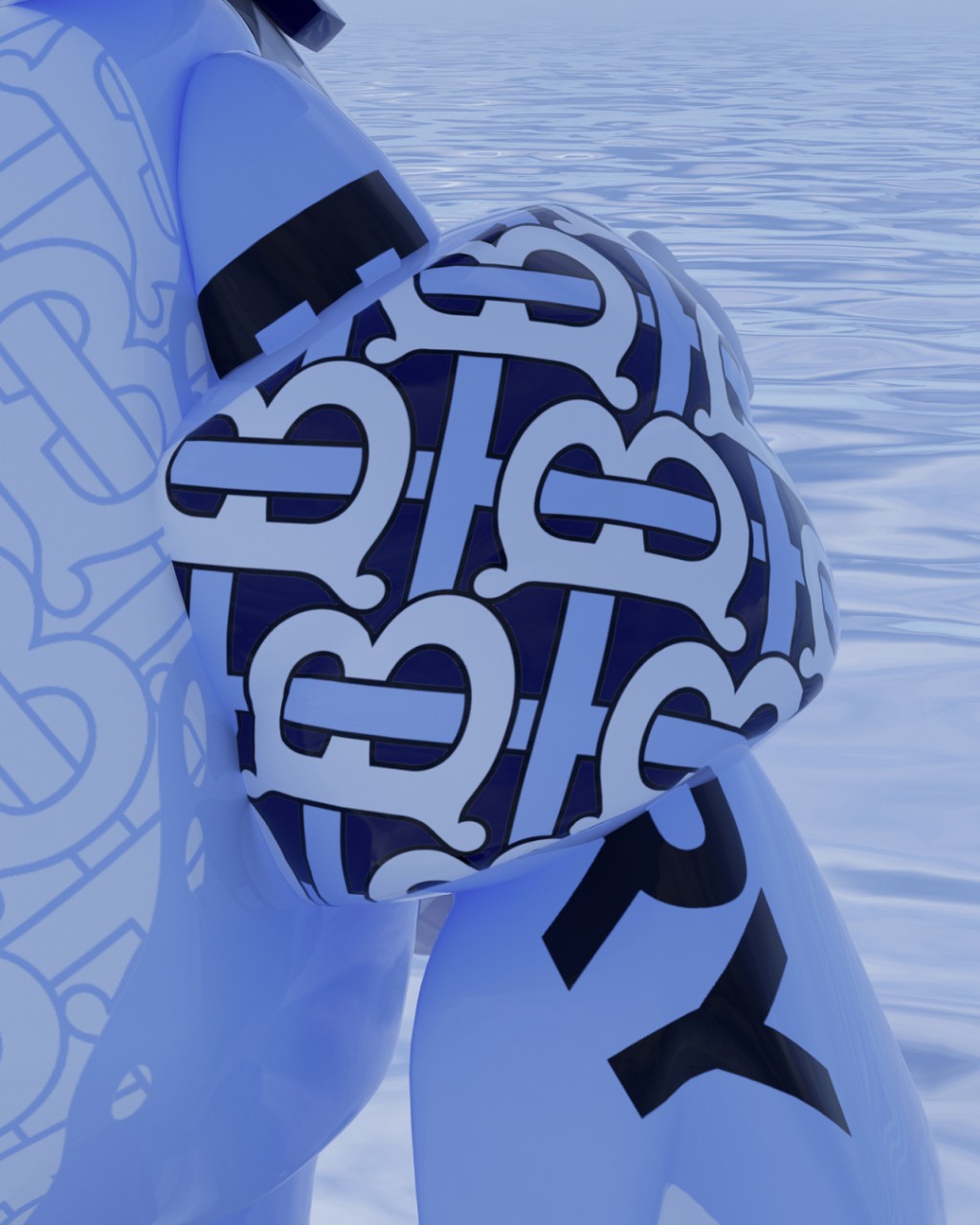 7. Nike bought a virtual shoe company that makes NFTs and sneakers for the Metaverse
Have you bought your digital shoes yet? Nike bought RTFKT, a leading brand that only makes digital ones and is a pioneer in delivering next-generation collectables that merge culture and gaming. "This acquisition is another step that accelerates Nike's digital transformation and allows us to serve athletes and creators at the intersection of sport, creativity, gaming and culture," says John Donahoe, President and CEO of NIKE, Inc. as posted on Nike news website, "We're acquiring a very talented team of creators with an authentic and connected brand. Our plan is to invest in the RTFKT brand, serve and grow their innovative and creative community and extend Nike's digital footprint and capabilities."