It's how they combines colors together, how the interplay with fashion designers' creations in a different way, how they play a major role in fulfilling the vision of photographers for fashion editorials; stylists play a very big role in cultivating a brand image and it only takes fashion houses like Valentino to know that.
Having 'individuality' as a core for his collection, Piccioli blended a wardrobe of staples and statement pieces for 'Unboxing Valentino' SS23 collection and it's a bit far from being minimal; a perfect playground for stylists which activates, like a game of pass the parcel, nine interpretations by brilliant stylists to unfurl around the world and online. Shapeless monochromatic silhouettes, razor-sharp tailoring and the Valentino Toile Iconographe pattern rendered in a neutral colour-palette are all reinterpreted in a new way; in New York, Law Roach unfolds his interpretation through a red box which becomes a real-life manifestation of the Unboxing concept, in London, Rebecca Corbin-Murray projected yellow flowers backdrop for all black looks. Thee mannequins appear through a torn paper backdrop in Paris and Clement Lomellini stages the drama for a physical unboxing. In Milan, Lorenzo Posocco places a cubed video screen showing street scenes of Milan inside the display and invites viewers into a reality where the exalted world of fashion meets the intimacy of the everyday in an homage to the energy of the city. In Shanghai, Mix Wei incorporates Chinese painting through scrolls printed with the Valentino Toile Iconographe hanging from the ceiling, while five looks stand before them representing the essential materials from which all visual art is created. Geum Nam Hwang titles her Seoul installation "Unbox Me". The puzzle of the Soma Cube, a reinterpreted transparent block that ts together, functions as a metaphor for the way that the individual is a composite of disassembled elements. Masataka Hattori creates a natural enclave in the streets of Tokyo, in his staging of the relationship between the natural and the constructed. By combining natural, earth-toned looks with Valentino Layers giving a sense of the modern and light, Masataka ushers in a sense of natural beauty. This homage to trees, stones and sand is a paean to the raw materials from which sensibility springs.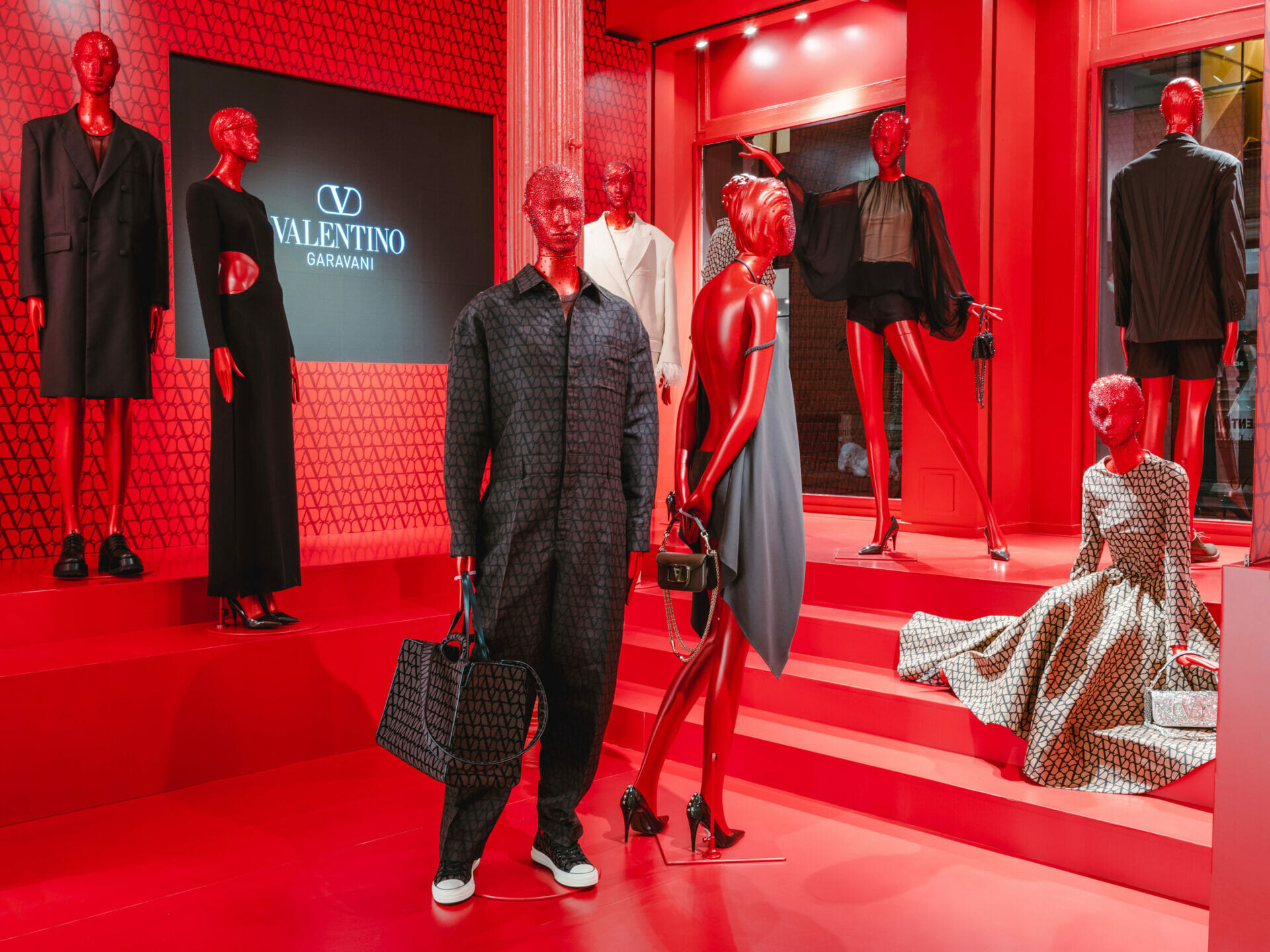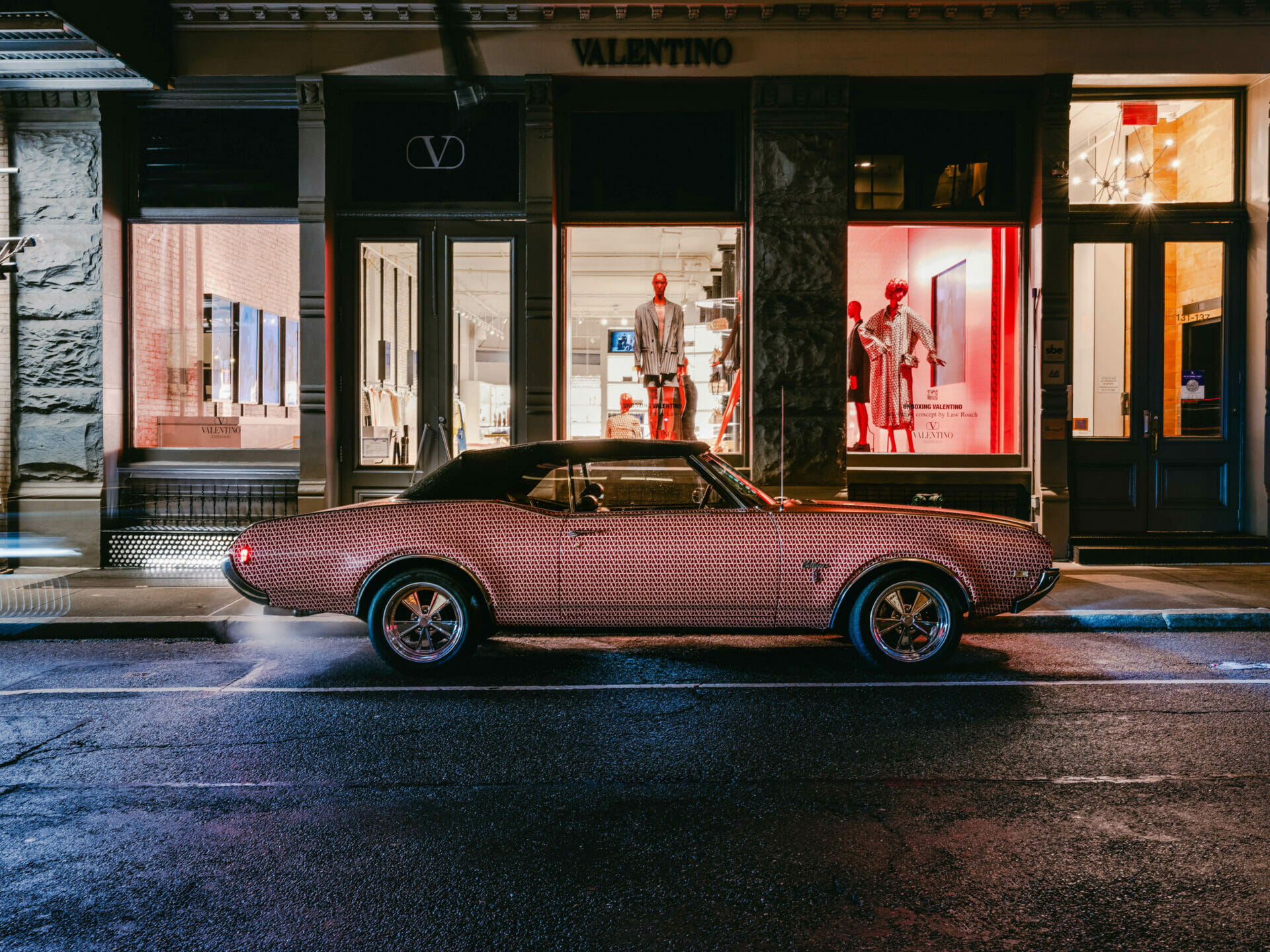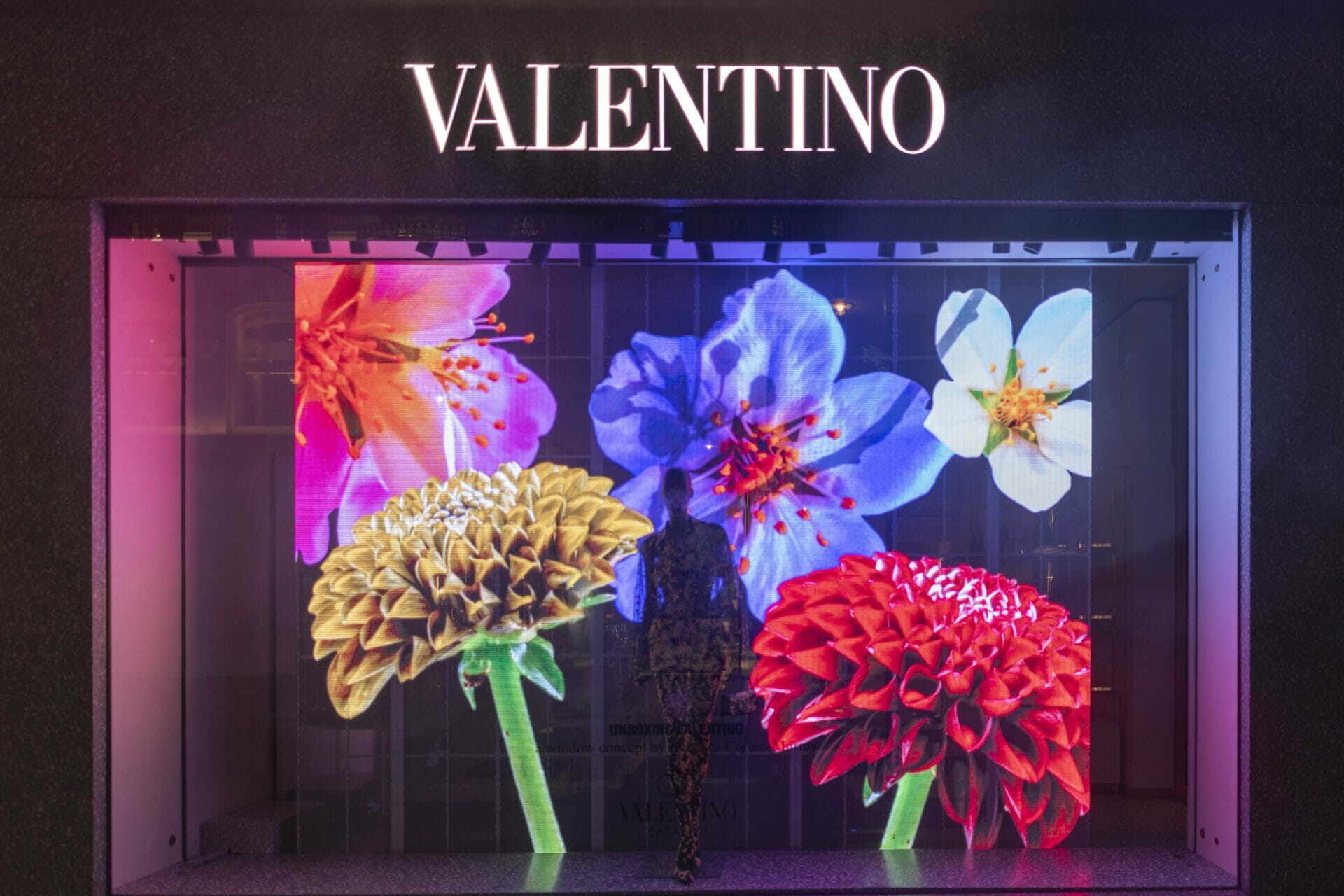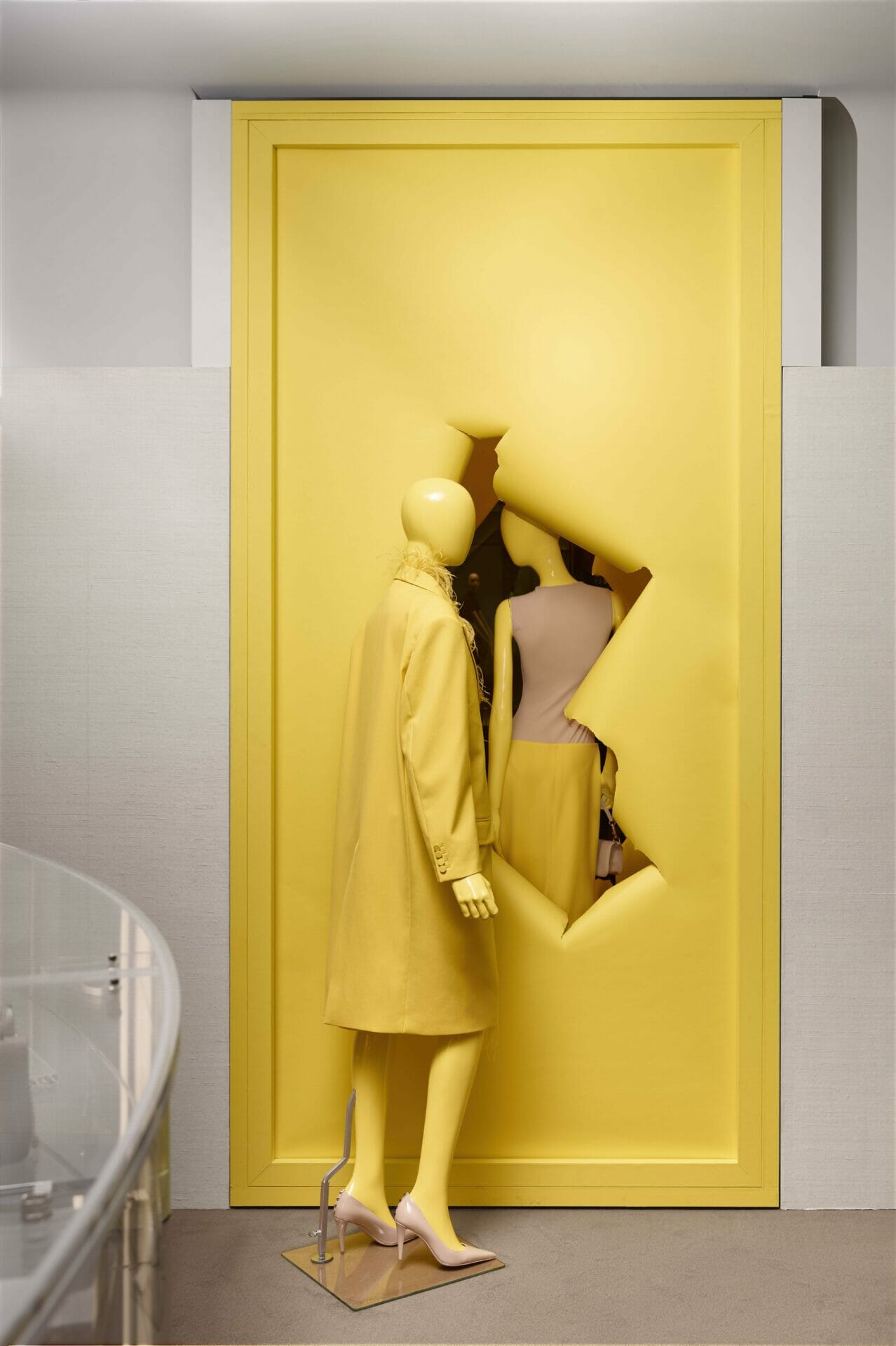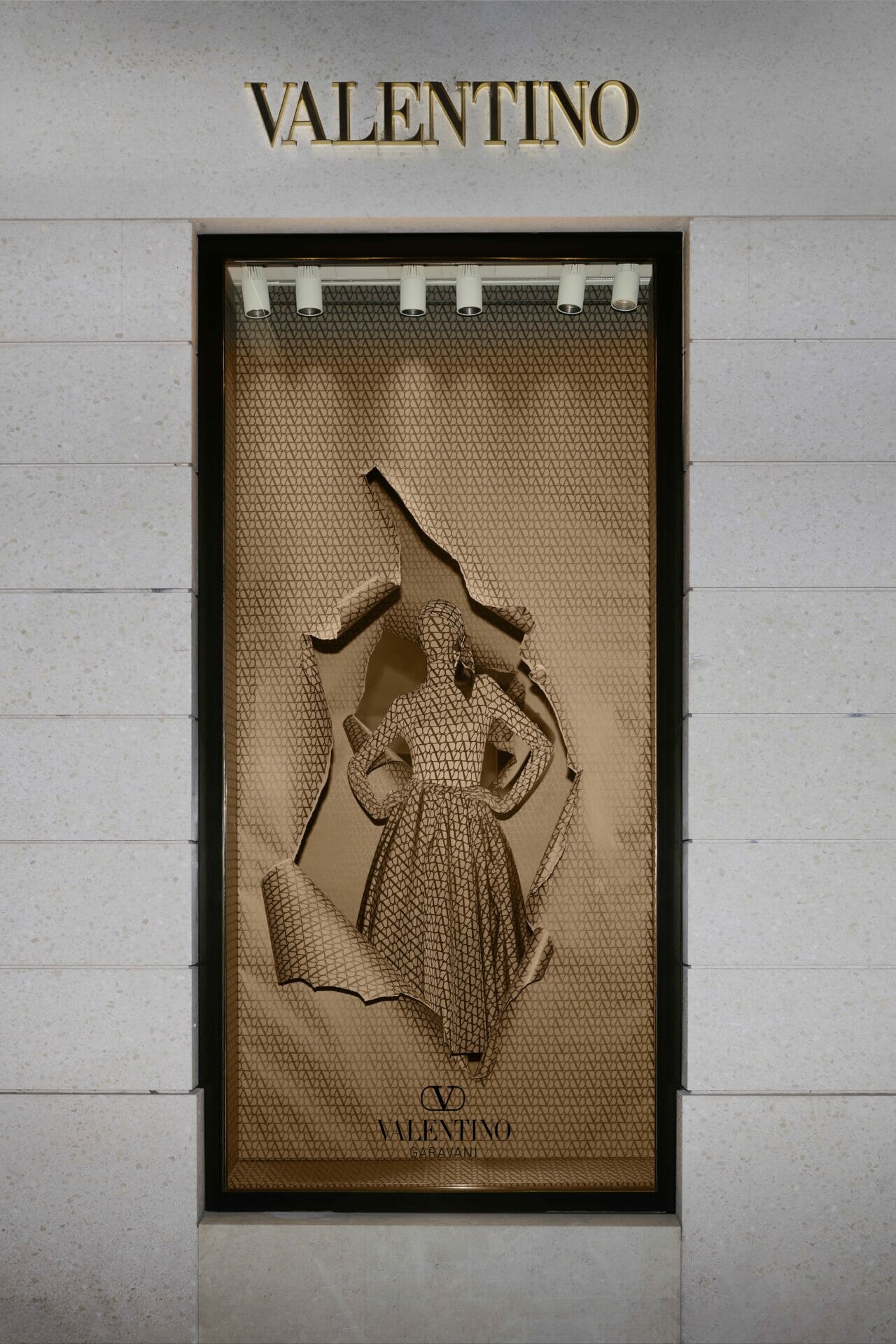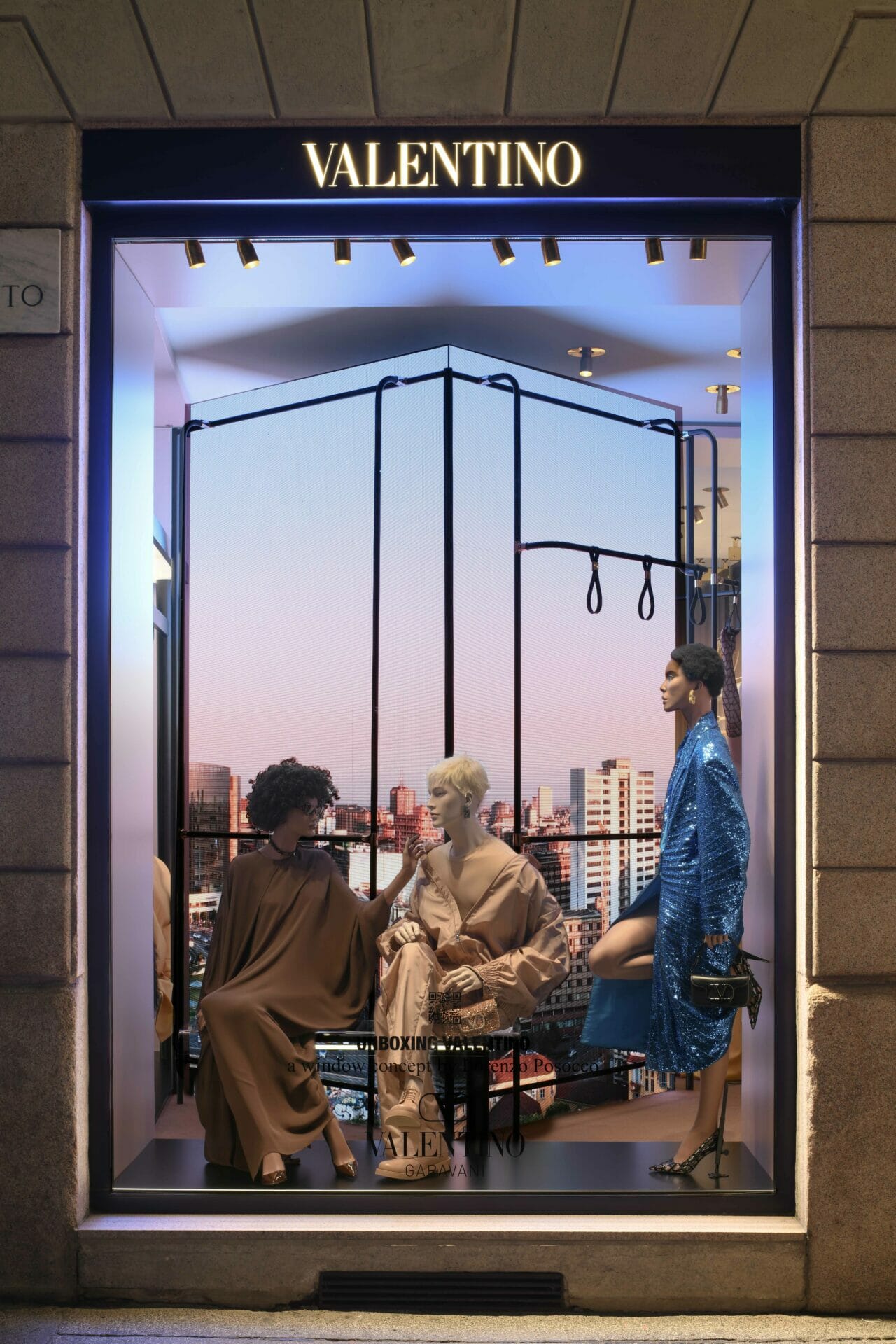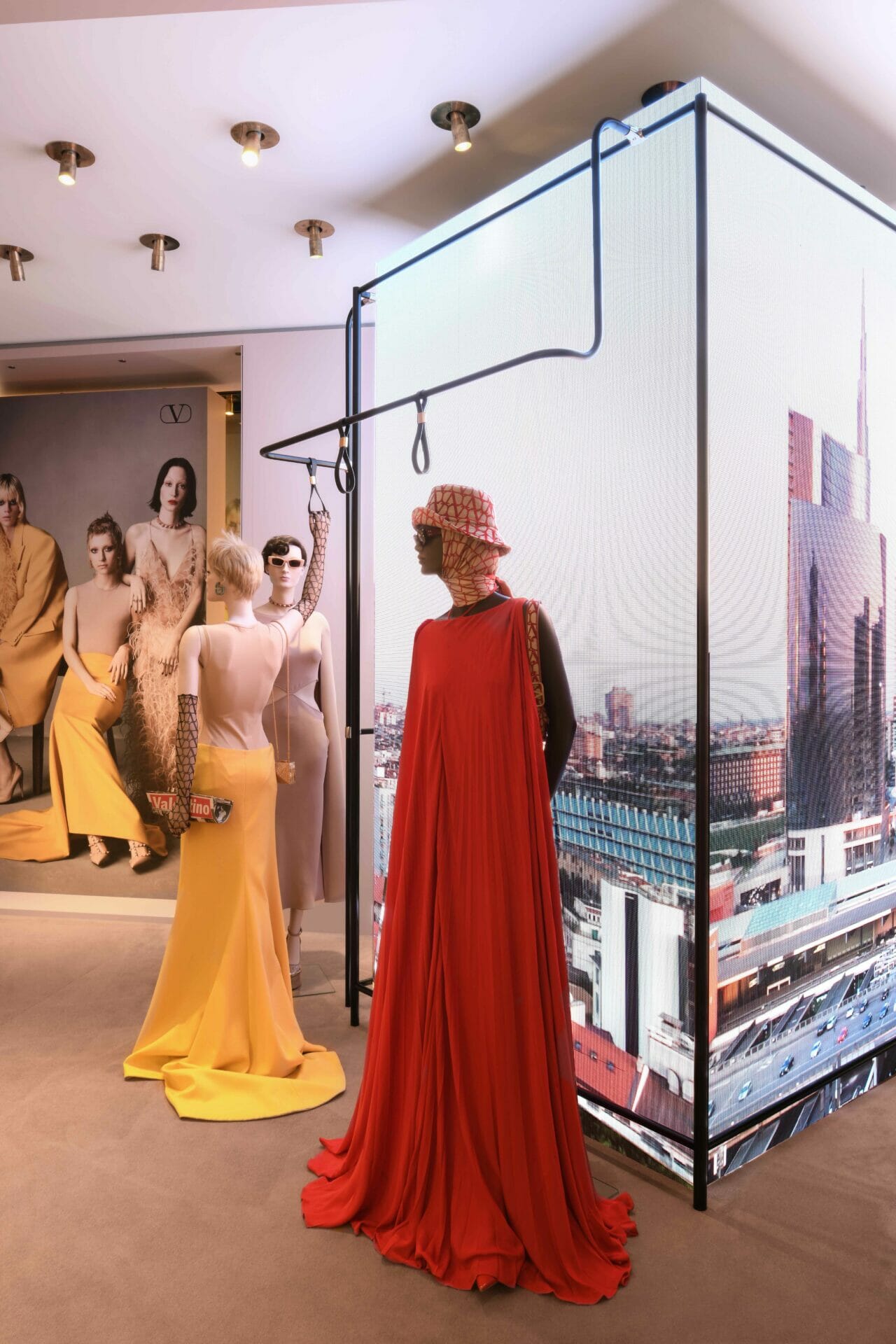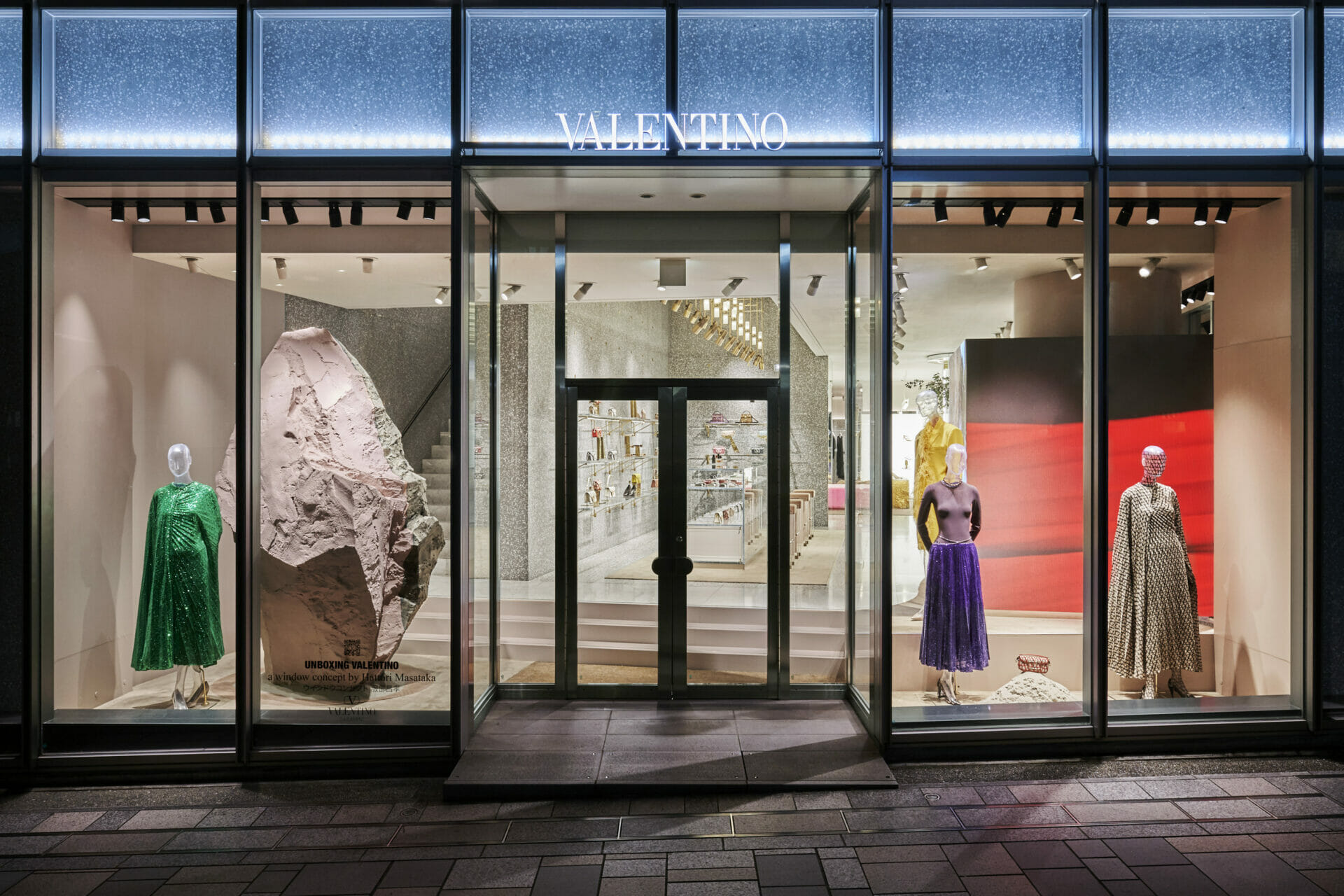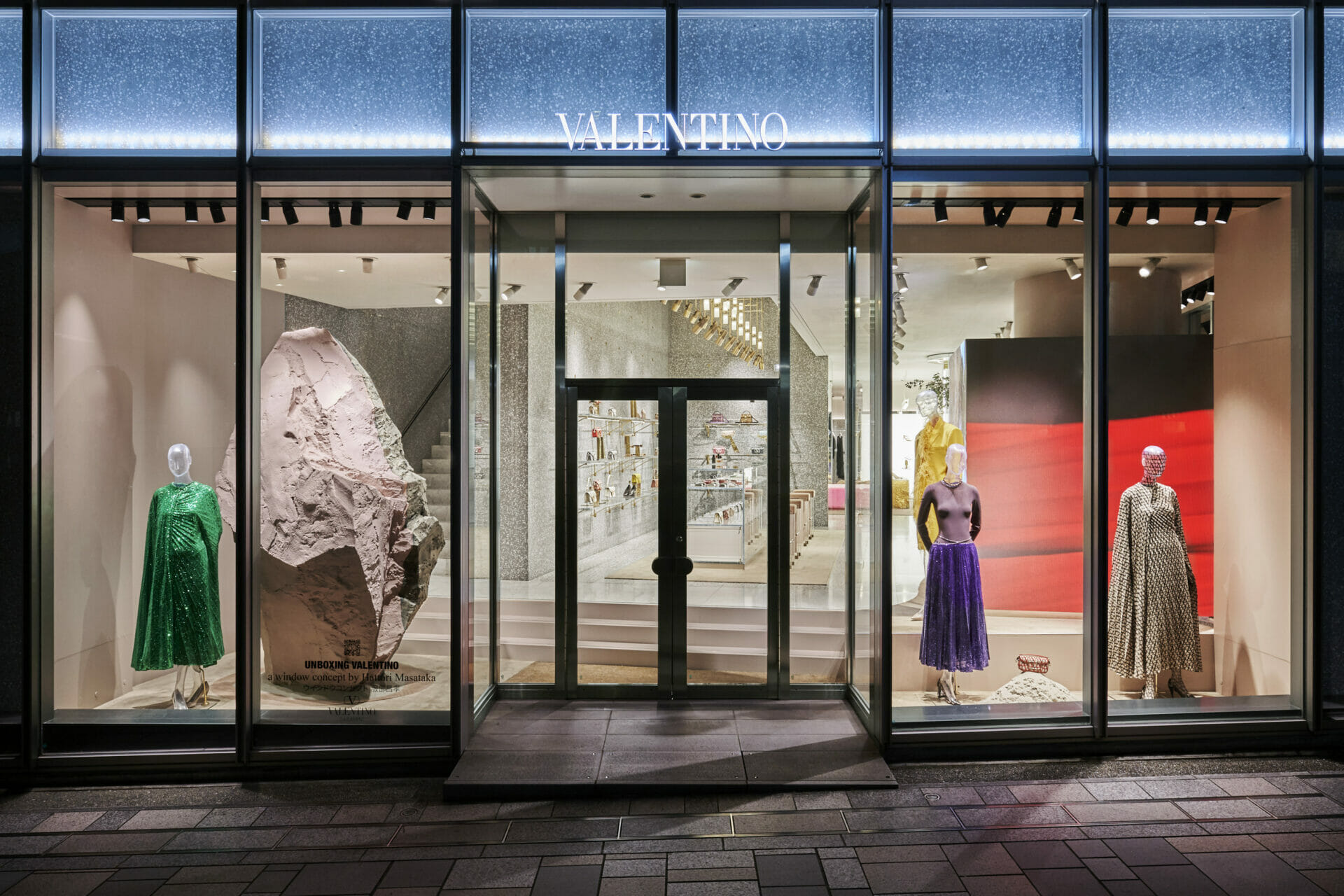 In Dubai, Anna Dello Russo creates the feel of a fish tank with cool aquamarine and gold, she employs color block and a profusion of Valentino Garavani accessories to manifest a sense of abundance; feathers, fluff, gloves, and bags paint the mannequins like tropical fish, creating a limpid window from the street into a bright and beautiful world. Fantasy reigns supreme in this display, inviting passers-by to slip off their shoes and dive right in.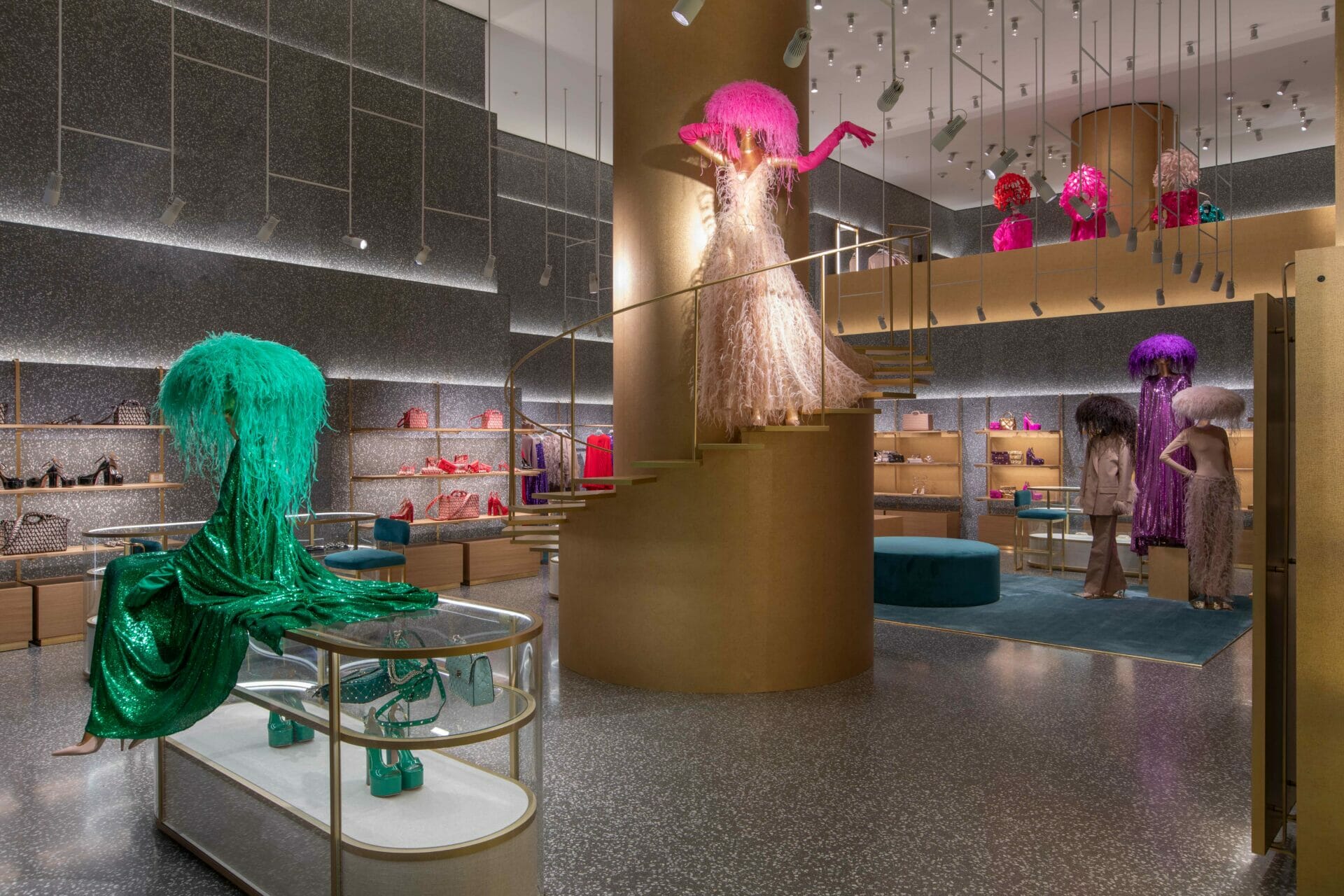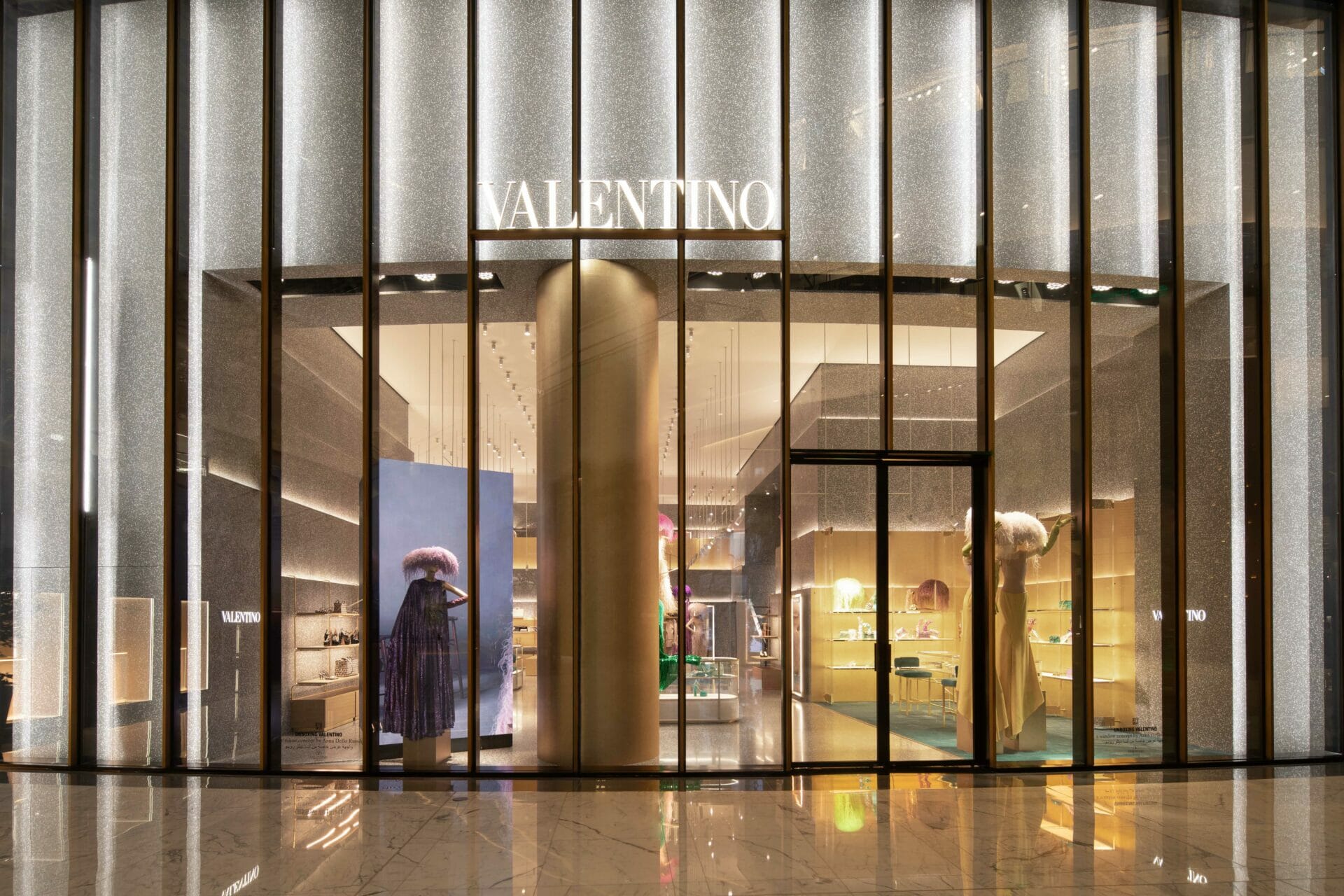 The ninth window exists online, to allow everyone regardless of location to discover the Unboxing Valentino collection for themselves. Created by styling duo Grandquist, Alexandra and Mackenzie, this digital display features mannequins suspended on elevated triangular platforms in a backdrop of intense red, the colour that expresses Valentino's purest essence and calls back to its very beginning.