White, Altered blue and halo blue t-shirts and hoodies feature artwork inspired by the UAE's beloved emblems, reimagined and reinterpreted through Nourie's signature illustration style- the palm tree, henna and the 7 stars that honor the 7 emirates. The collaboration is part of the brand's efforts to support and highlight creativity in the region the unisex collection pays tribute to the UAE
through a one-off design created by Flayhan, and will be available in limited quantities from 27th March exclusively in the UAE.
An artist who's always on BURO's radar, Flayhan has made a name for herself as one of the region's most talented emerging artists. Originally hailing from Lebanon and growing up in an art forward household, Nourie was encouraged to stand out as a female Arab contemporary artist – it became a means of communication for her. She has consistently inspired Arab communities by empowering women, communicating authentic cultural touchpoints and storytelling through her Levantine lens.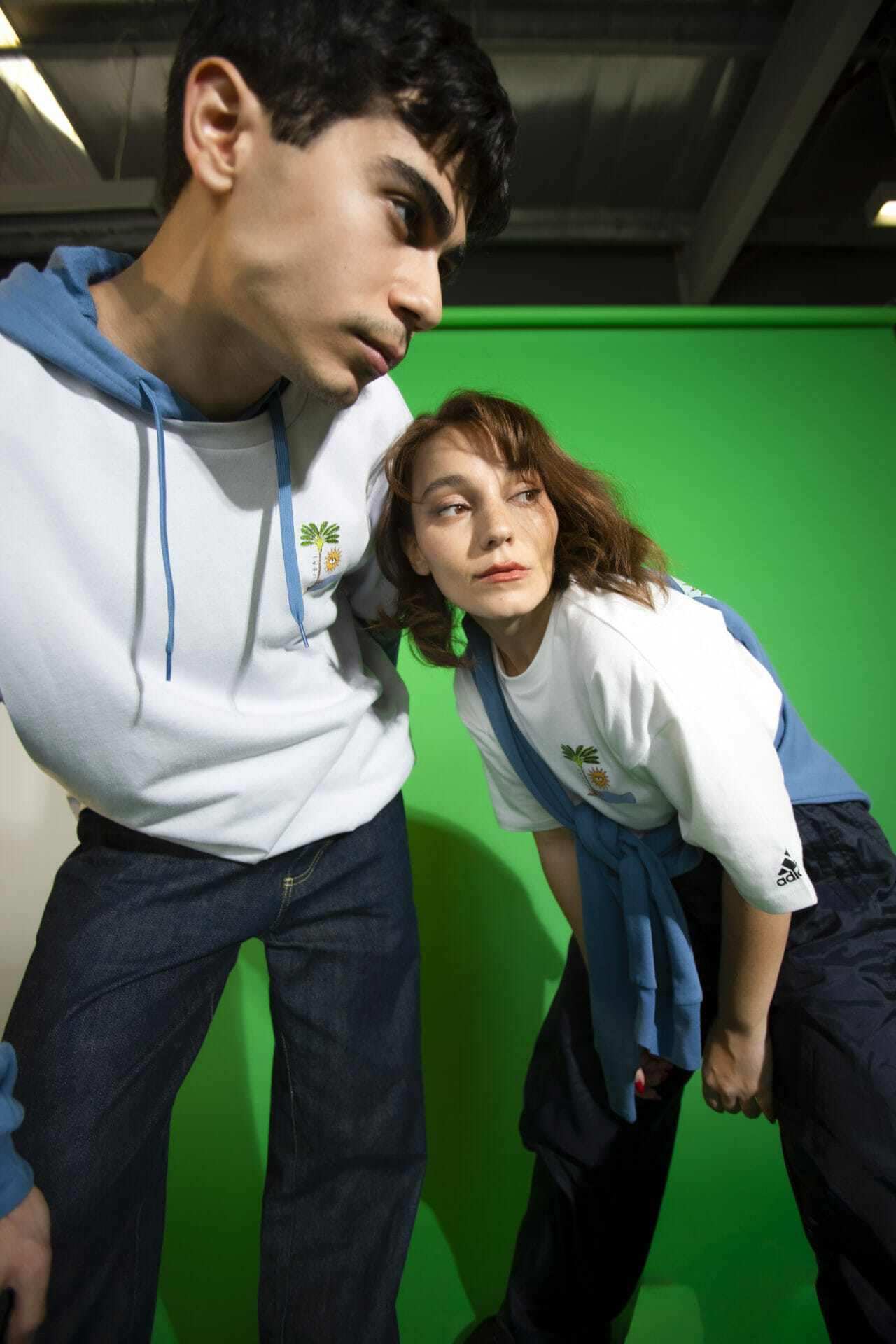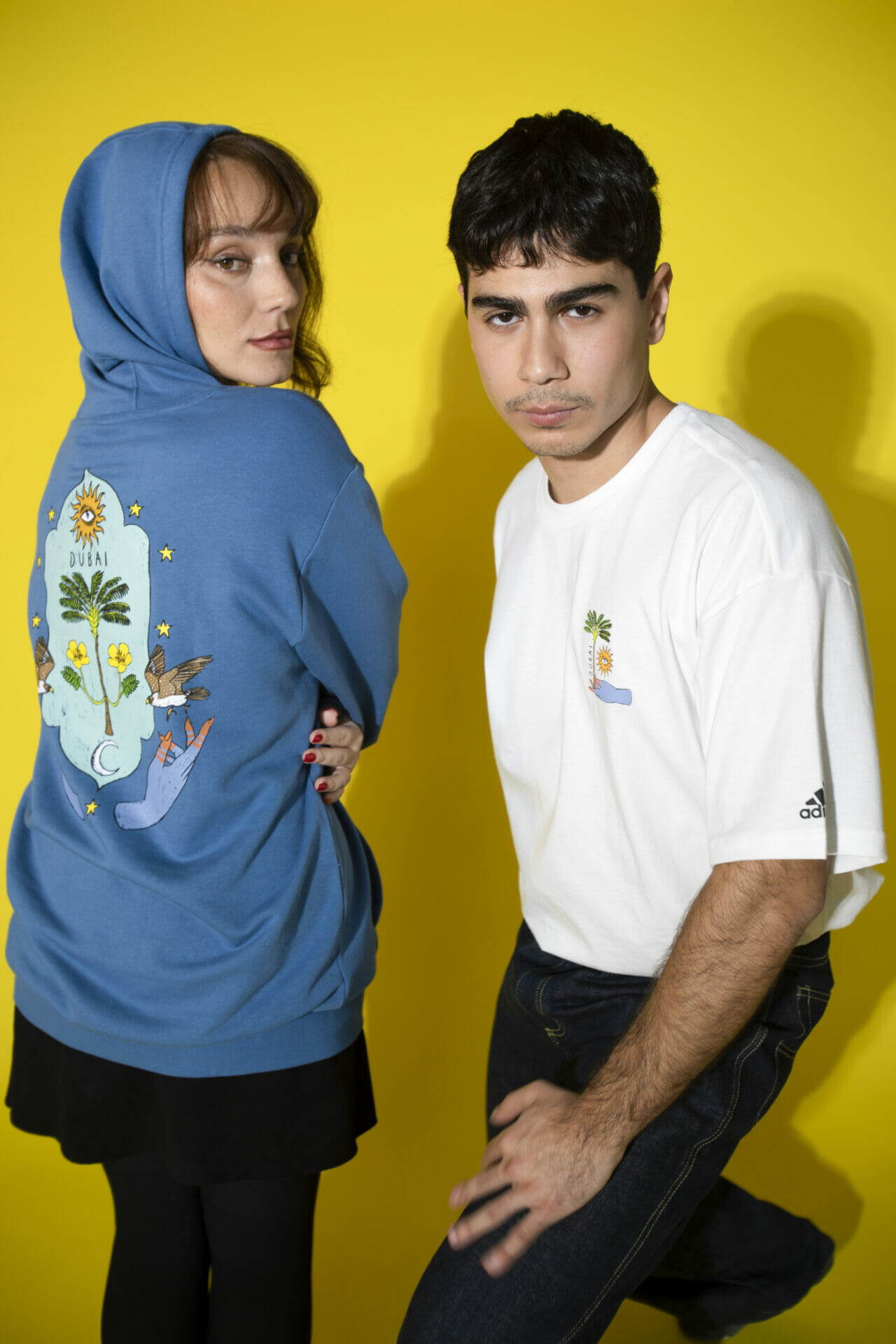 "MY ARTWORK PAYS HOMAGE TO ALL THE EXPAT KIDS WHO GREW UP OR HAVE FOUND A HOME IN DUBAI. I WAS INSPIRED BY OLD DUBAI, THE BEAUTIFUL HENNA TRADITIONS, THE DESERT FLOWER TRIBULUS OMANENSE AND THE PALM TREES THAT FRAMED THE PATHS WE WALK DOWN GIVING US SHADE – A SYMBOL OF FINDING A HOME IN A FOREIGN LAND." commented Flayhan.
ALSO READ: CURIOUS TO SEE WHAT ANNA DELLO RUSSO DID FOR VALENTINO'S DUBAI STORE WINDOW?