Ever since Paul Andrew took over the creative reigns at Salvatore Ferragamo, the luxury Italian brand has skyrocketed into becoming one of the most in-demand brands seen on the street style circuit, all whilst keeping in line with its ethos — think the essence of Italian flavour, sophistication, ease and tradition.
For Autumn/Winter '19, it was no different. The collection debuted on the runway during Milan Fashion Week in February this year, and with the new range, you'll learn to appreciate the finer details as Andrew delivered a new display of identity and all its nuances.
It all started with his "dressing toe-to-head" take on the autumnal collection with a strong focus on footwear and accessories (which come as no surprise given that Andrew previously held a position from 2016 with the brand's footwear division). Shoes came in the form of spindly heels, laced with metallic beading and multi-coloured patchwork suede wedges.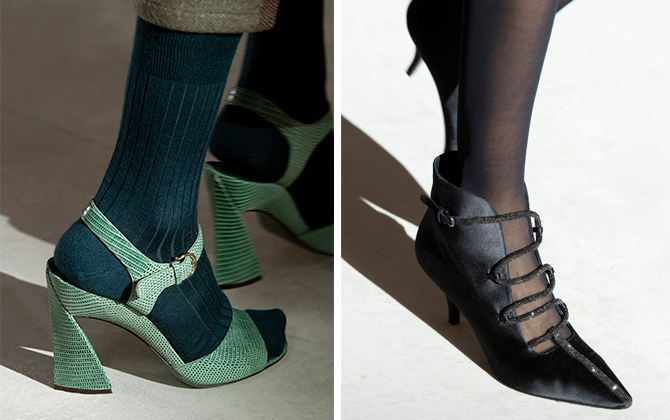 Although Andrew's approach to ready-to-wear was to start with the shoes, we couldn't help but to fall in love with the show-stopping ensembles. Innovation at its best, the collection boasted a slew of silhouettes fit for office wear. From the karate style suit as well as the cashmere fleece disguised as shearling coat and grey pinstripes, the pieces are bound to end up in our wardrobes this season.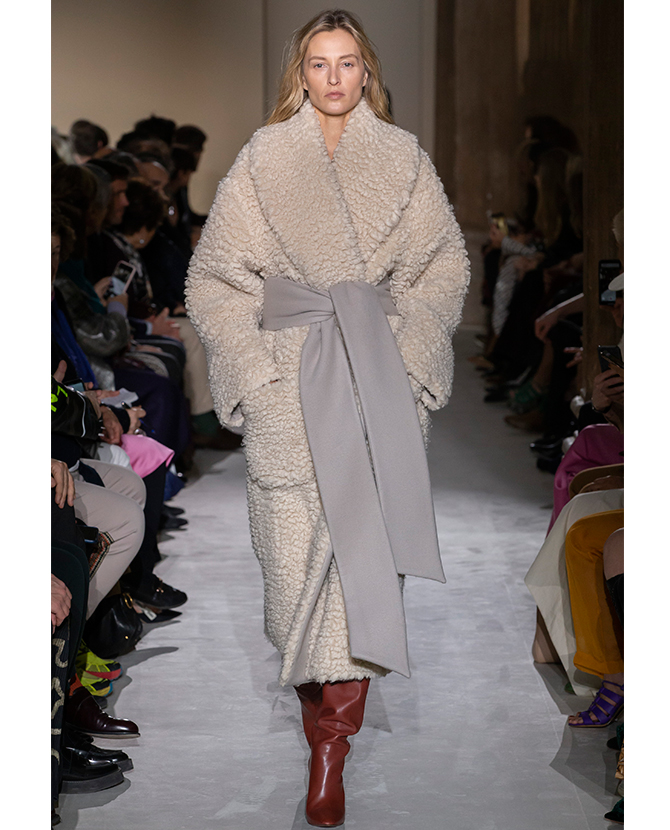 In addition to the women's silhouettes, menswear took a turn for the better as the show's hero pieces consisted of a merge between tailored garments and a strong outerwear presence. Perhaps are favourite standout piece under the creative driection of Guillaume Meilland was the neatly-tailored yet egdy boiler suit.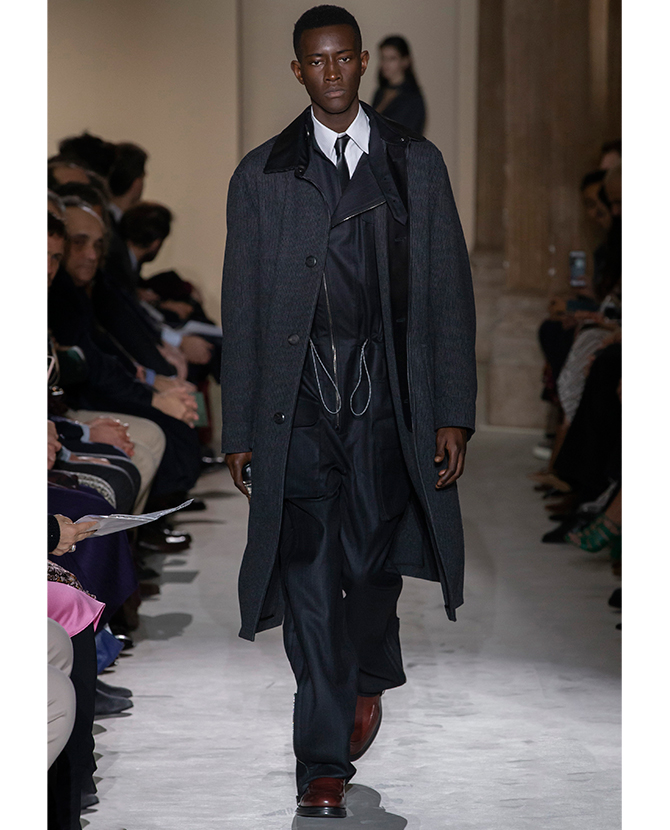 With a continuous commitment to creating such innovative products, you can shop Salvatore Ferragamo's Autumn/Winter '19 collection at The Dubai Mall, Level Shoes, Mall of the Emirates and Kuwait 360.
Also, make sure to check out Salvatore Ferragamo's latest exhibition dedicated to awareness on sustainability.