Bruno Sialelli was officially confirmed at Lanvin as Creative Director earlier this year and already, he's breaking the existence to what the oldest French fashion house is known for, and restructuring it to be the premise of classic femininity and strength. With previous experience at Loewe (where he worked as menswear designer under the direction of J.W. Anderson), Balenciaga (where he worked with Nicolas Ghesquière and Alexander Wang), and Acne Studios, Sialelli (the fourth designer at Lanvin in four years) has an eye for detail and in eight months, has already launched three collections for the brand.
Here, Buro. Middle East's contributor Farouk Chekoufi, exclusively speaks to the Creative Director to discuss his role, his vision and his latest Spring/Summer 2020 showcase…
What made you want to be a fashion designer?
I still don't know, honestly. It's difficult to know why you're dressing people. I think it's about the people I've met. It can sound a bit cliché, but my mum has been very fashionable when I was a kid. I think as well, I've always been a creative kid. And, I was really bored as a kid. If I wasn't doing school or sports, I got bored very quickly and was really into doing crafted things. I felt that I needed to express myself, and then fashion came in when I was around 16 years old.
I started to work at the Opéra of Marseilles. At 16 years old, I really decided to start with something, so I spent my time working at the Opéra in the atelier of the Opéra de Marseilles, and then from there I wanted to go in Paris. I grew up in the south of France in Marseilles, and I knew that I wanted to move to a bigger city with a bigger cultural scene, a place where I could fit in. So, when I was 18, I moved to Paris for fashion school. 

How would you describe your current state at Lanvin today?
My state? I feel very, very emotional, I would say. It's very special at my place, with my background, to have the chance to lead such an iconic house and to be able to express myself within this platform. I feel very thankful, very optimistic and very emotional.

In just eight months, you created three collections already?
Yes! For Lanvin, it's an achievement. Looking at the place where the house was when I arrived and the fact that we had to build more than half of the studio and we had to do so much on such short notice — I feel proud and emotional because of this.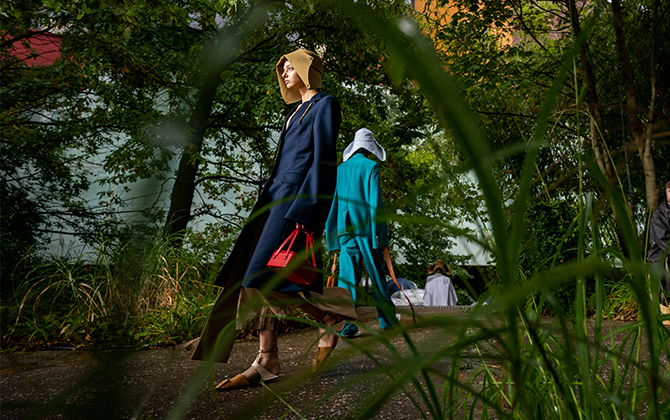 What has changed most since you became the designer of Lanvin?
As a creative process, not much I think, honestly. You don't do anything alone. The designers surrounding me and the creatives surrounding me are key in the way I work. Collection after collection, you take lessons from the past, I think, when it's always an opportunity to get better, this is where you are really enjoyed your work and maybe at some point you have nothing to react, nothing to improve, maybe this is the place where you better find something else.
And I don't think this happens, maybe some designer gets less relevant at some point in their career, but I think you have always something to learn new, something to react to and to do better than what you did before. There is always room for improvement.
Who is the Lanvin woman (and man) today in your eyes?
I can say, the Lanvin woman is French, elegant and eccentric — this has always been, and will always be. I see women and men together as a group, it's not a couple, it's not a mum and son, or dad and daughter. I see something more inclusive for the house and put those characters in a box.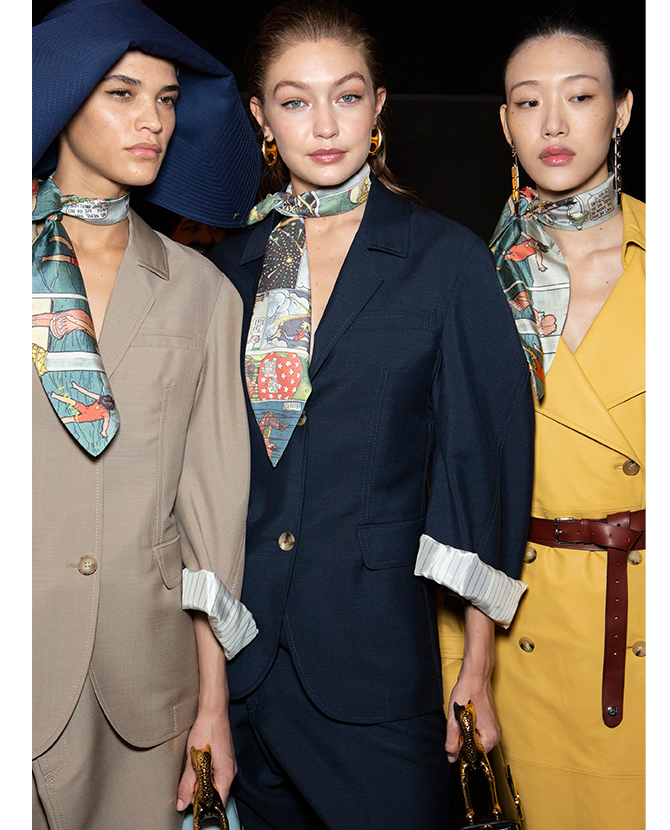 What is the best part of your job at Lanvin?
I think the beginning of a season and the end of a season. I think they are the best moments because you get to start again. You're born again, when you start a new collection. Everything is possible. There is no perimete. I like every part of the process, I would say, but I think the beginning is the total freedom, which is nice, and then when you deliver, it's like giving birth, so, this is as well an exciting part.
In your opinion, what is the style of Lanvin?
The Lanvin style is very referenced, very intellectual. I think everything that you will see in a show has a story, has a narration, has a reason to be. So, how it's linked to the archives and to the DNA of Lanvin, or how it's linked to me and what I want to do and what I want to propose. As well, Lanvin's style is very free, very liberated.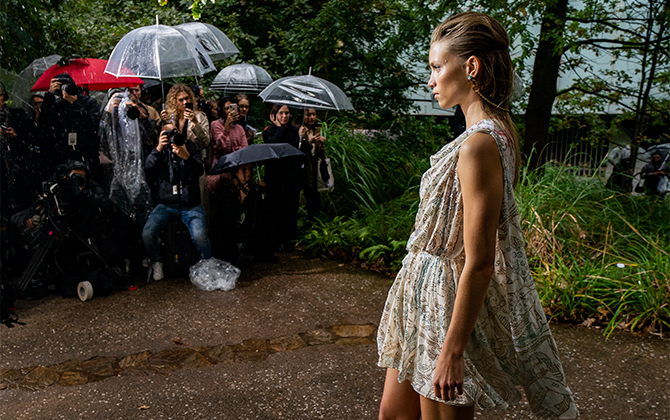 Your new collection for Spring/Summer 2020 was very surprising and very popular, as well. You consider this one to break up with the past?
No, I think it embraces the past, actually, but it gives a new context. This is a point of view on the house. I think Lanvin is a house that has been through very different eras, very different periods.
So, you can refer to some period and to some moment that you are excited by, that you are obsessed by. Me, personally, I see Lanvin as a universe that is very joyful, very fresh, very liberating, good for you.
This is really the base of the DNA. And yes, so maybe it's breaking with the past of Alber Elbaz and I think it was needed for people. It's a different proposition, it's a different face of that diamond, I would say, but still very embracing the past, the old past.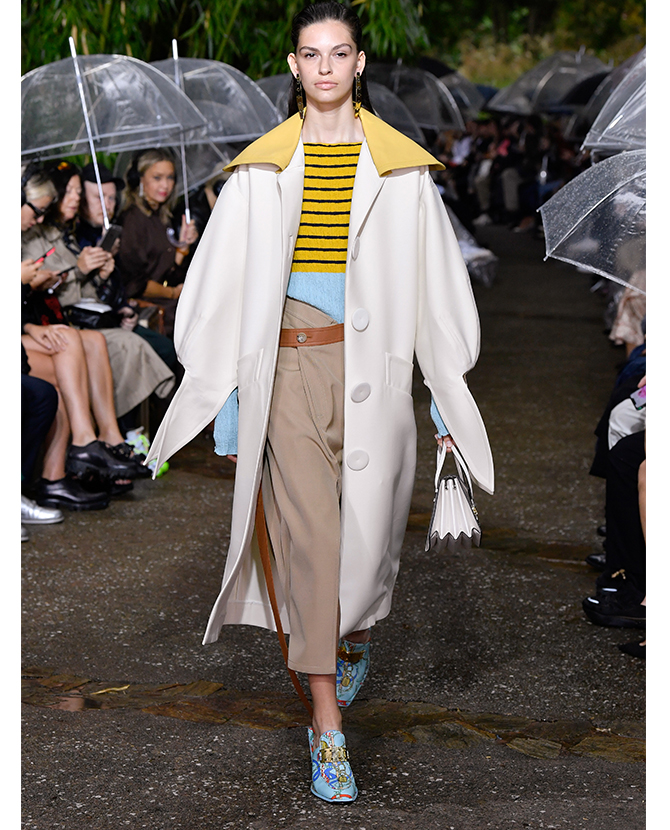 In your opinion, Lanvin DNA, it's definitely classic or is it more dans l'air du temps?
I think so, but I think nothing is black or white. I think Lanvin has its own classics and its own design feature, its own approach.
How does it feel to be the Creative Director for such an iconic house such as Lanvin? It's one of the master houses in Paris…
It feels challenging, in a good way. It feels like a big responsibility, but I don't feel squeezed by that, and I think it's better this way. I'm very instinctive, I think I'm quite a pragmatic person, so I don't look at myself from the outside..
You have total freedom and creativity or you are managed by marketing?
So, for the moment I am quite free. But now, we are in a place where we need to make Lanvin hot again, and I think when it's going to happen, as soon as possible, then it's going to be more merchandised and more controlled in that sense. Then I will have more recommendations.
Also, read Farouk Chekoufi's exclusive conversation with Georges Chakra.