Dubai recently hosted its latest edition of Arab Fashion Week and on our radar was Emergency Room Beirut, the 'not-so-usual' upcycling brand. As one of our key messages is to always push for innovative eco-friendly fashion, we were intrigued to know more about the brand – from ideas to execution – and the mastermind behind it.
Behind the brand, under those creative threads, lie many different and inspiring stories. First, there's the story of Eric; in 2015, the Founder joined a team of barely skilled seamstresses in Tripoli (North Lebanon) to train them and teach them everything he knew about making clothes. These women in return would show him their hometown, its hidden and secret gems. It's here when Eric came to the realization that clothes are real, that they have to be made by real people and worn by real people in their daily lives.
Then comes the story of a market and the souks of Tripoli. It's still vividly infused with a cultural history of trade, where fabrics, dead stock and secondhand materials are available in abundance, and are sold by local resellers who have been doing so from generation to generation.
We couldn't help but dive deeper into what goes on behind-the-scenes so BURO. Middle East sat down with Eric to discuss further…
Where do you source used clothes from? Any stories you can share on what goes on at these locations?
We mostly source our materials in Souk el Ahad in Beirut or the souks of Tripoli where there are a lot of thrift shops filled with second-hand clothes and materials that arrived in Lebanon from Europe. While it's not fun, here's a heartwarming story. At first, I was really an alien in this environment, but after multiple visits, all of the shop owners have gotten to know me and the team. They now welcome us very warmly, as the past years have been challenging for these micro-businesses, our presence and visit are always synonymous with 'good riddance' as old stocks of clothes have not been sold during the season.
Can you tell us more about the upcycling process? Is it the clothes that inspire you?
The clothes definitely 'inspire' us, although I don't like that word. I usually compare our process to cooking. You simply cannot cook without ingredients that are not available or out of season, so what's the point of dreaming of impossible designs? Starting with a visit to the souks is always the most important part of our design process, as it allows us to understand what are the materials that are heavily discarded and abundantly available in the second-hand market.
What challenges do you face when producing your collections?
The challenges are not necessarily faced in the sampling process but perhaps more during the production stage. This is when we might struggle to find the same materials we used for our samples or struggle to train our various seamstresses and tailors to produce pieces that are almost similar to the showcased samples, even though the colours and materials might not exactly be the same.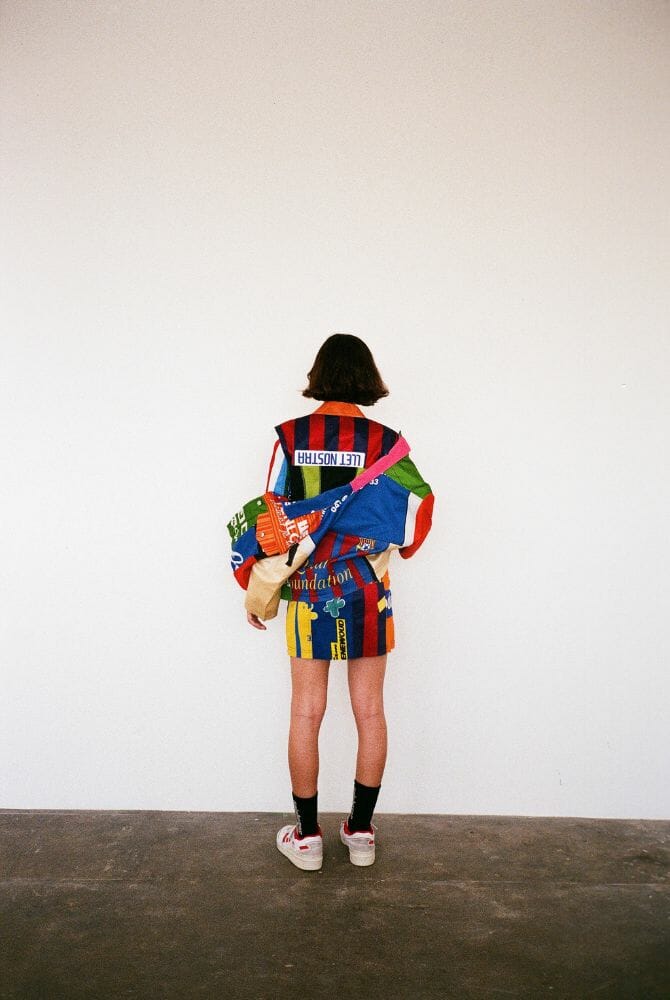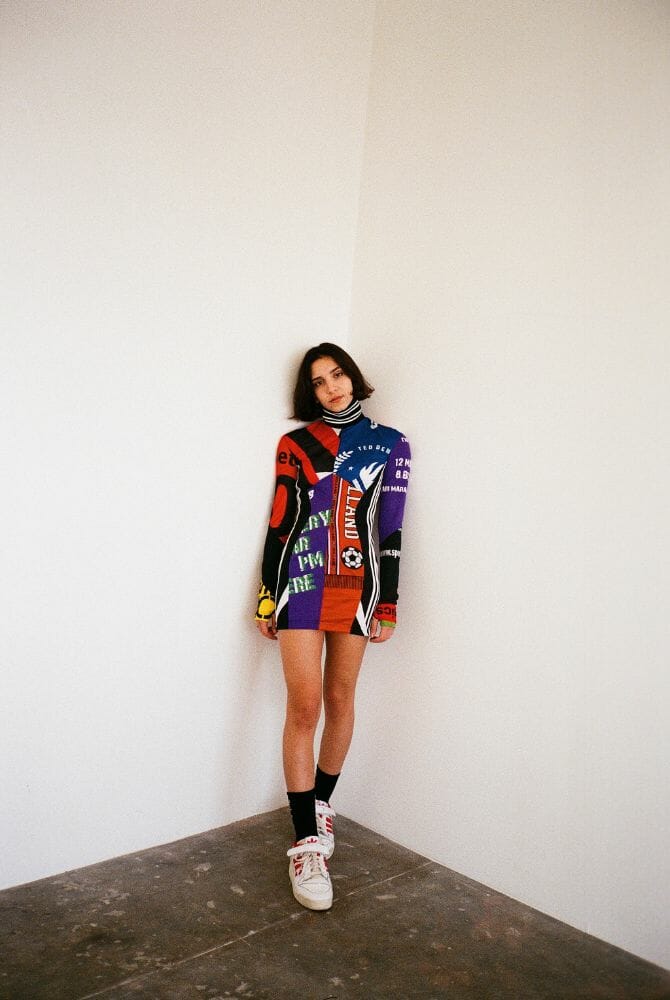 What's different about the collection you recently presented during Arab Fashion Week?
There's a message that is definitely different. Although aligned with the values of the brand, this collection's message is entirely new, tackling a subject we haven't touched on yet. Additionally, we used machine embroidery for the first time, as well as hand-placed silkscreen prints to mimic the visa stamps collected on our passport's pages. Technically, we celebrated a technique we've been developing for years now, which is the transformation of sports jerseys – a material that's very hard to repurpose.
As a designer, what's next for you?
I've got to breathe for a moment and find a way to recuperate. I don't believe that the rhythm established by the industry is in any way healthy. It is practically impossible to deliver a strong and deeply-personal body of work every three months, and in fact, the last time we did so was a year ago. In between such meaningful collections, I like to play around with playfully designed collections we call 'interludes'.
Can you tell us more about Emergency Room's sister and sub-brands?
We have one sub-label called 'overworked'. There's a lot to be said about it but in a nutshell. It's a brand focused on offering more affordable products which we are able to do by simplifying production processes. Therefore, the brand stands halfway between a thrift store and a designer brand, with pieces that are customized, and much less complex to produce, tie-dyed, patched, printed over and so on.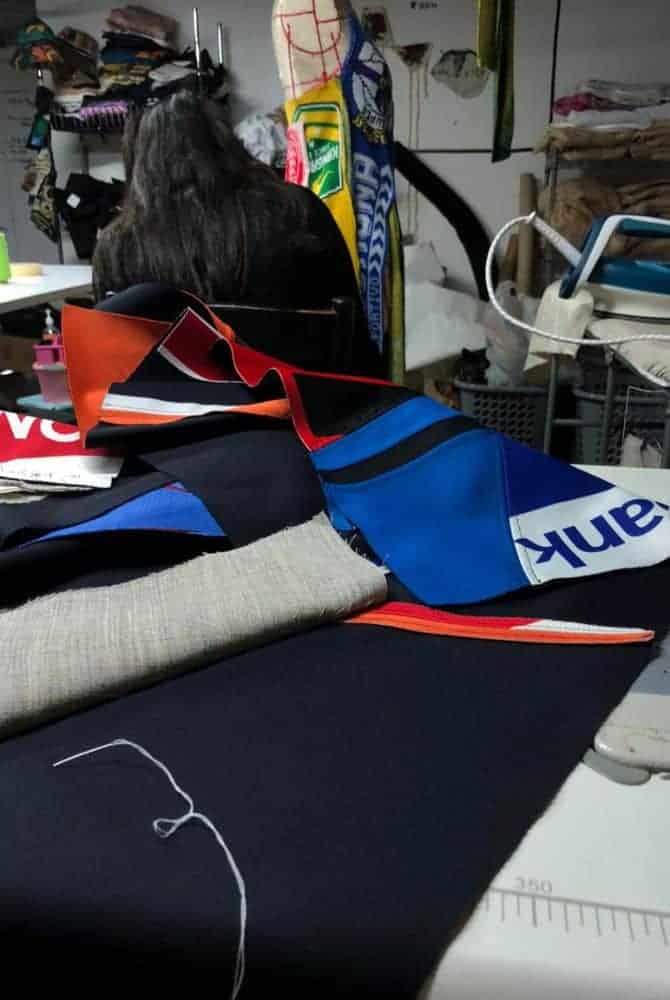 ALSO READ: FORGET GEN Z, ETRO LOOKS TO THE '70S FOR INSPIRATION.