Haute Couture Fashion Week just wrapped up in Paris and although several coveted Maisons were on the show's calendar, Dolce & Gabbana took its Italian answer to Paris' Haute Couture Week to Saudi Arabia. Its distinct Alta Moda, Alta Sartoria and Alta Gioielleria collections – considered to be the highest expression of Dolce & Gabbana's creativity – celebrated Italian craftsmanship under the stars and on the desert dunes of AlUla, resulting in an evening to remember.
Think of it as a majestic mirage – one that highlighted precious fabrics and mastery set against the millenary sandstone rocks. It was truly an authentic work of art featuring the over-the-top DNA we've come to know and love from the brand, alongside exclusive couture looks and high jewellery pieces.
Staged during Winter at Tantora, the runway show lined up with the Ikmah Fashion Cavalry Show, a celebratory event highlighting the spirit and tradition of Arabian horses, famous all over the world for their unparalleled beauty and elegance. A full parade of 12 Arabian horses will trot around AlUla's key historical and archaeological sites with custom, handmade horse accessories and clothing.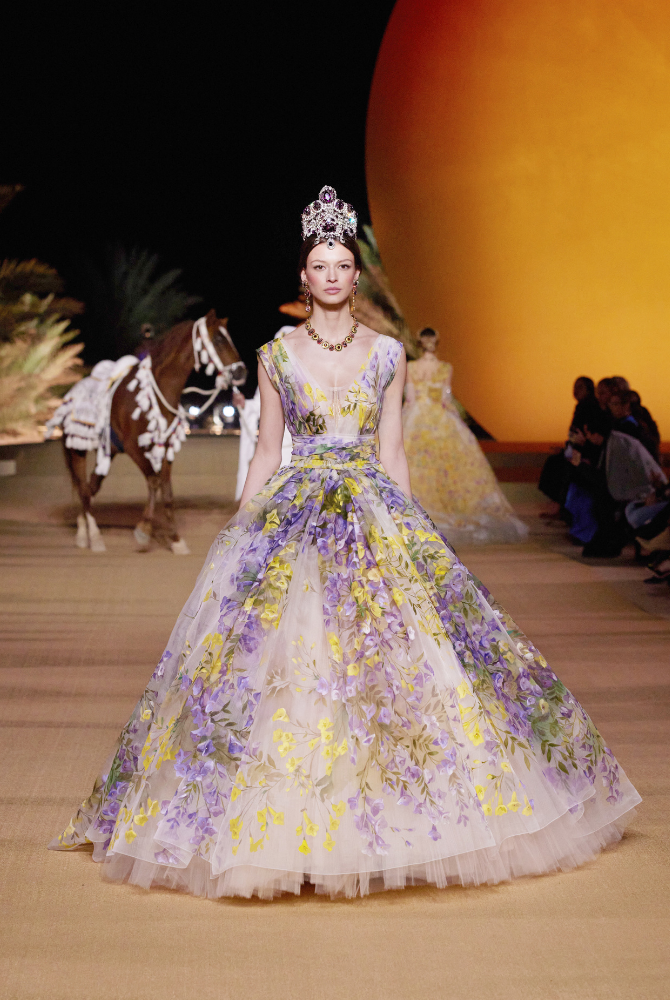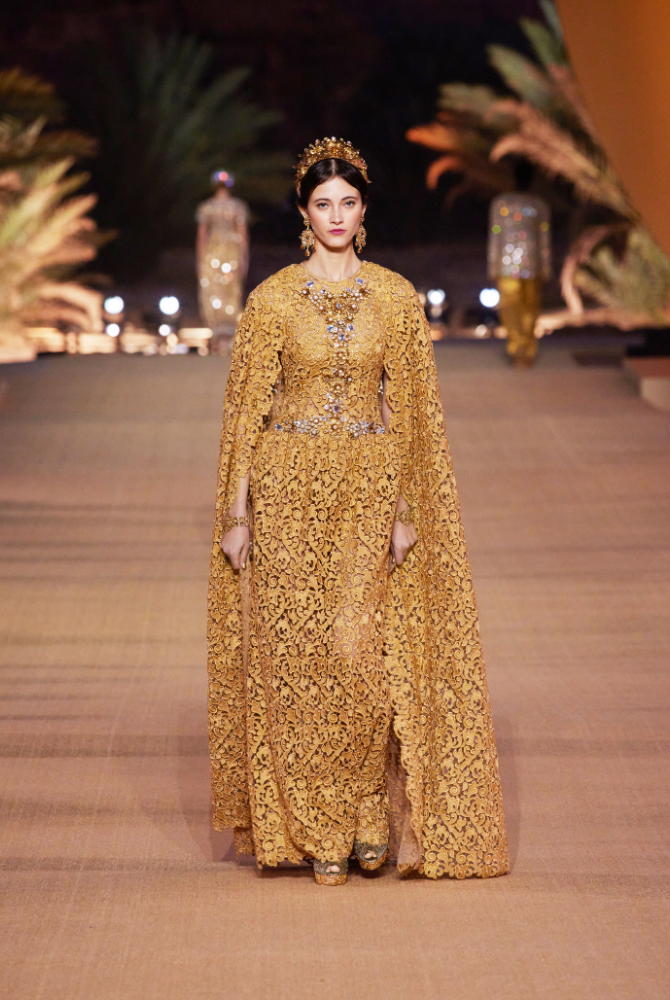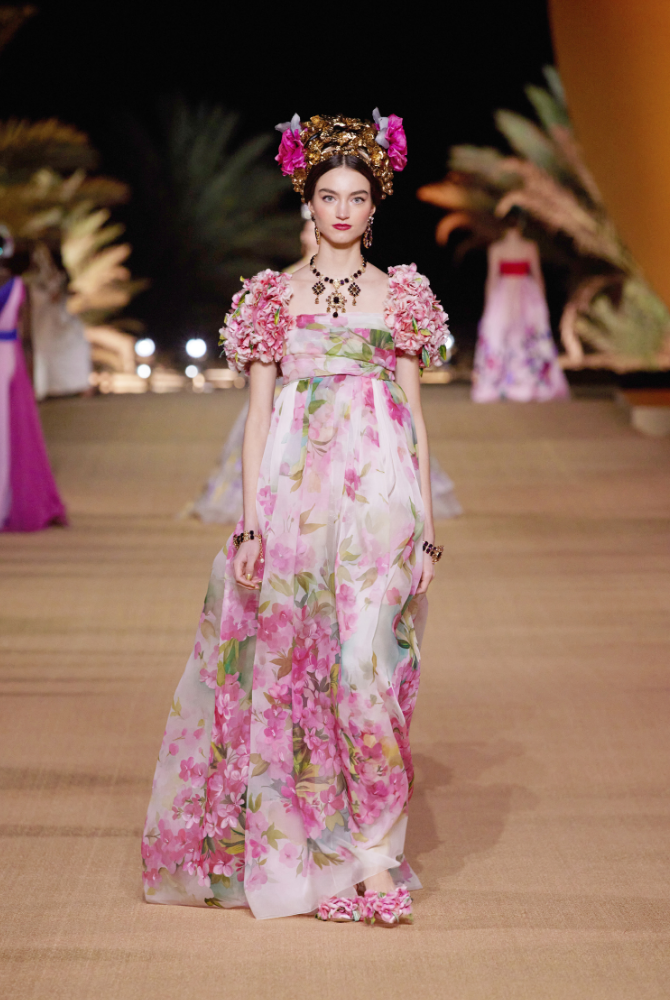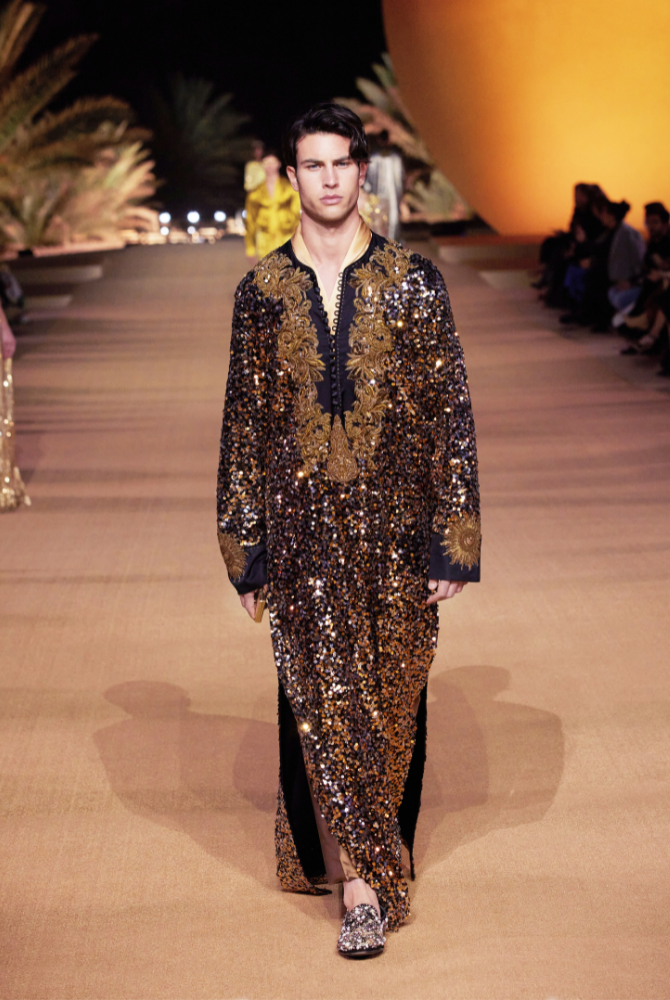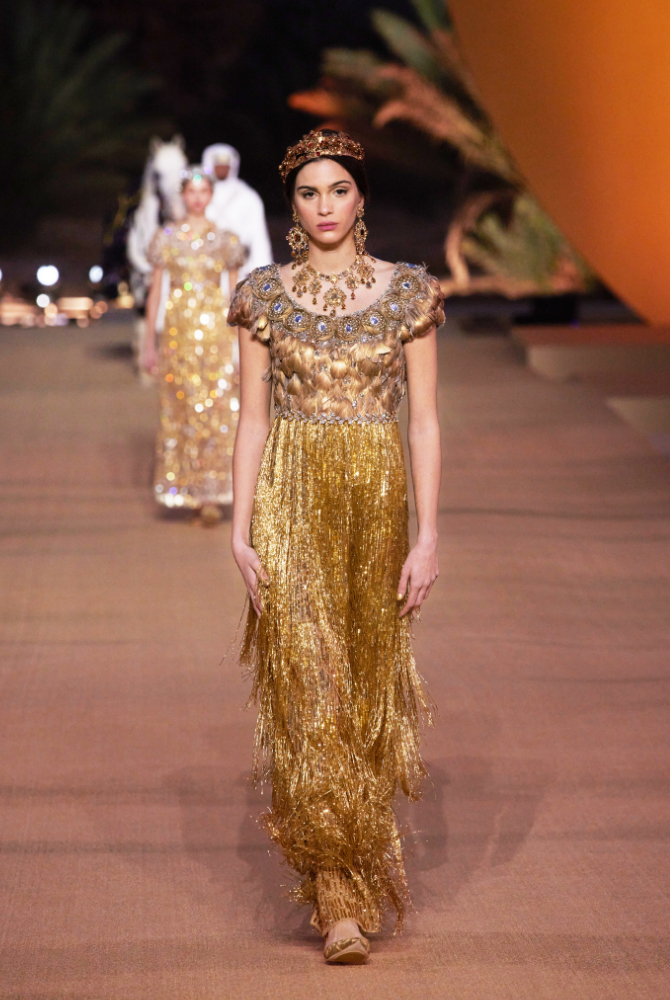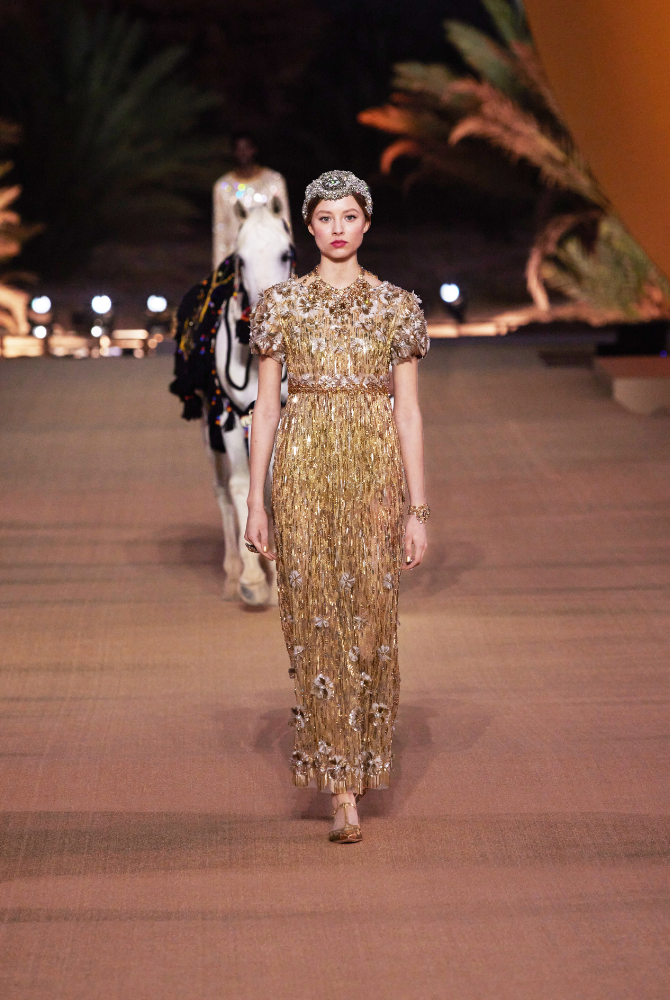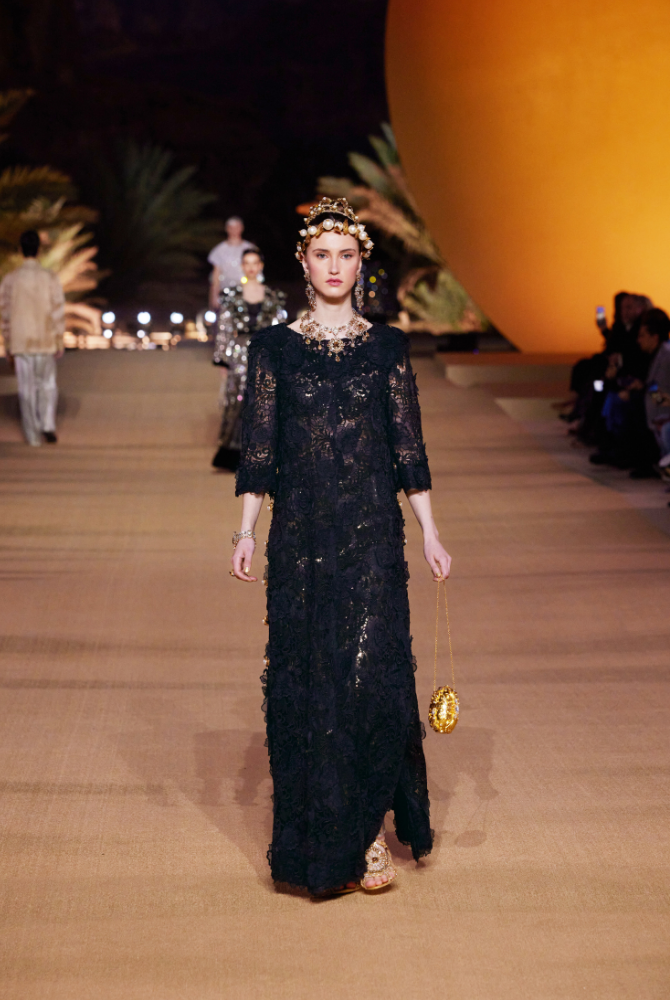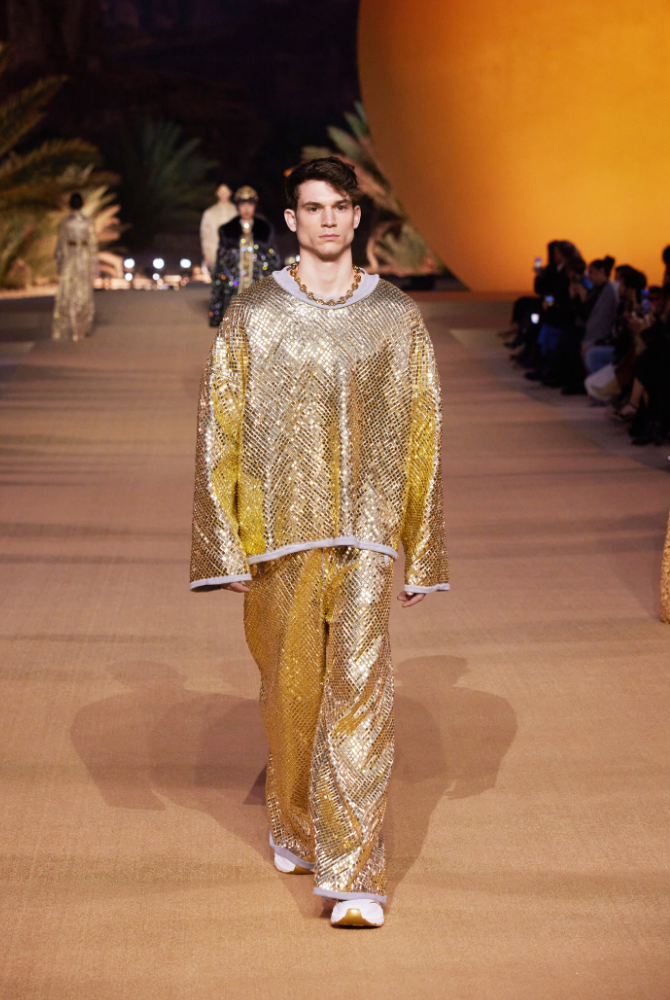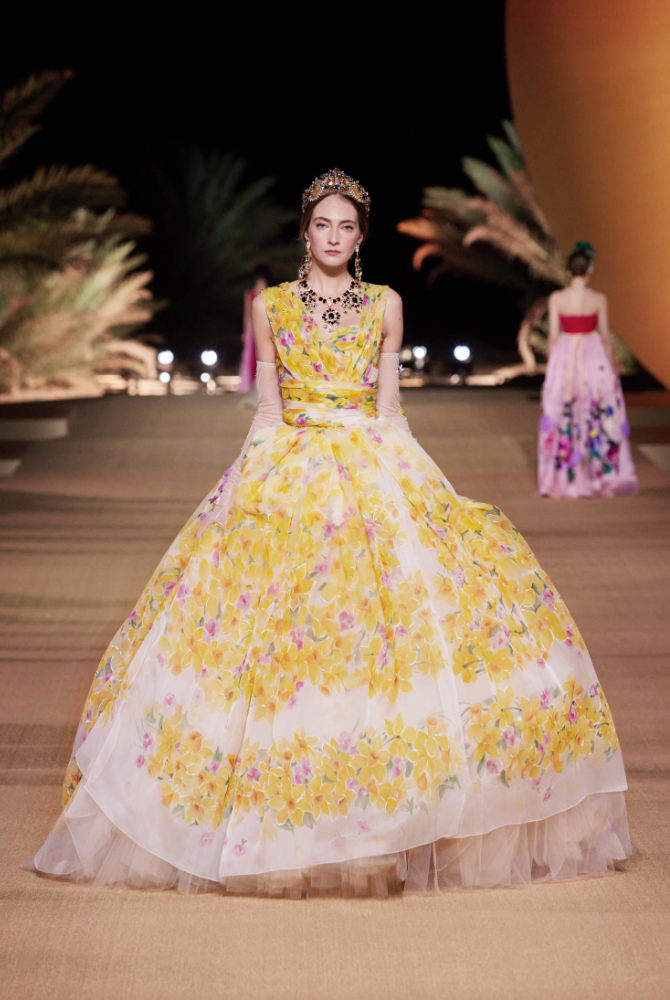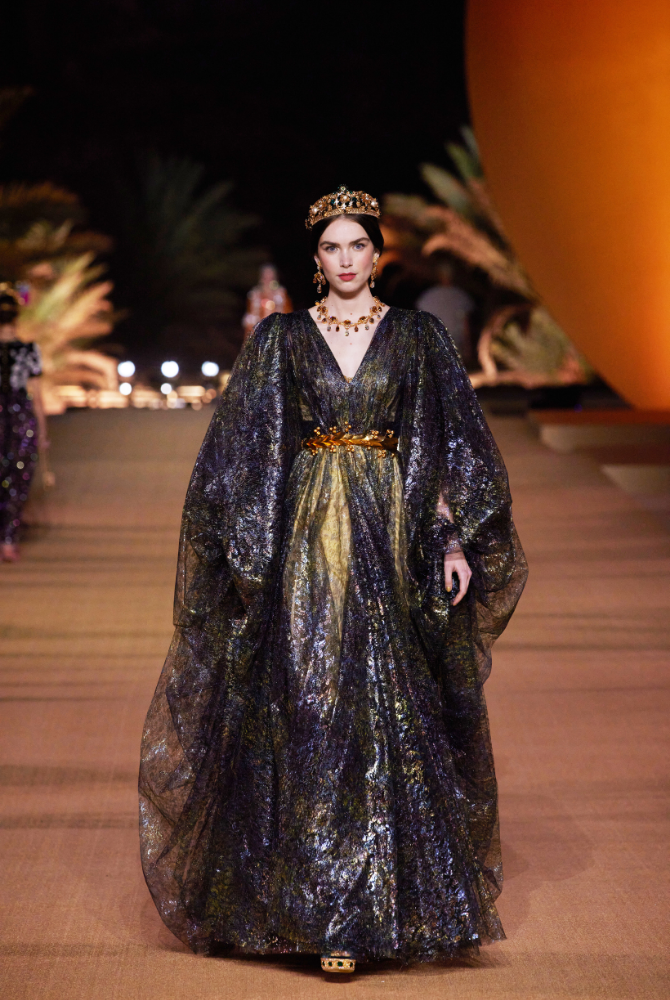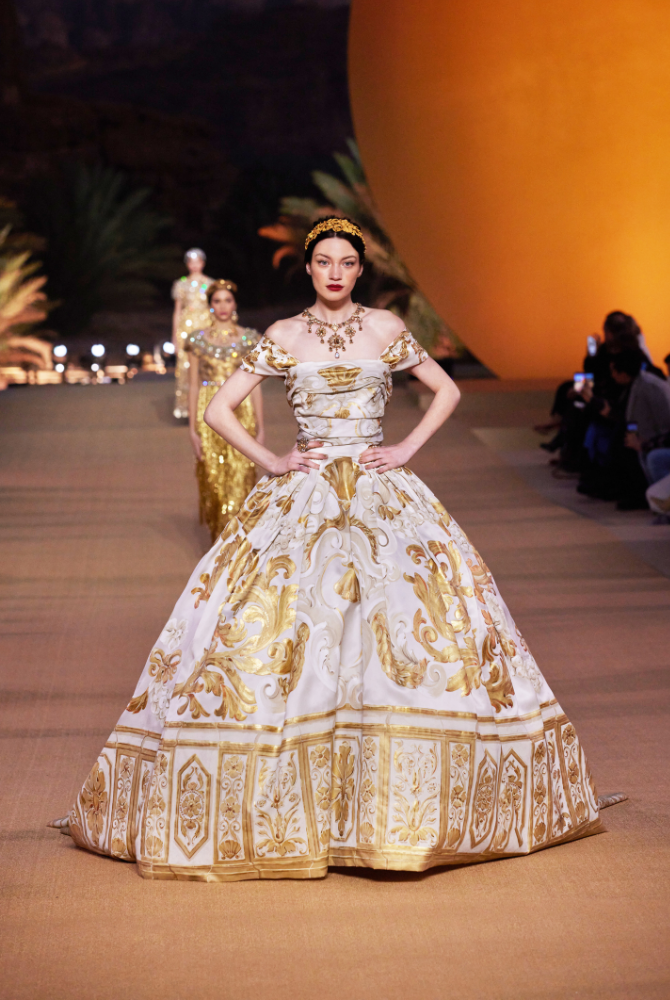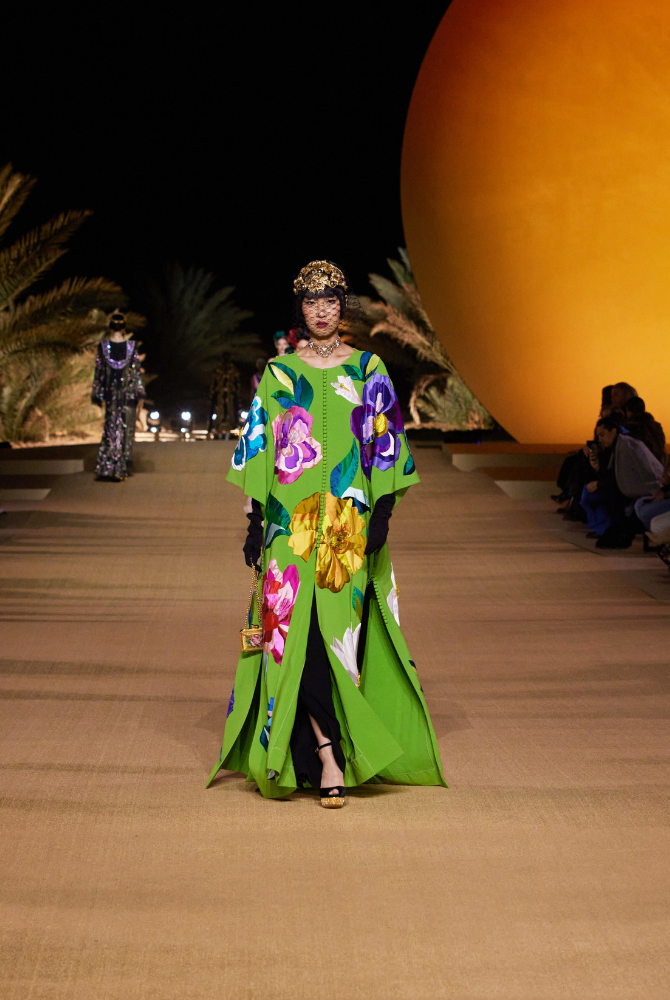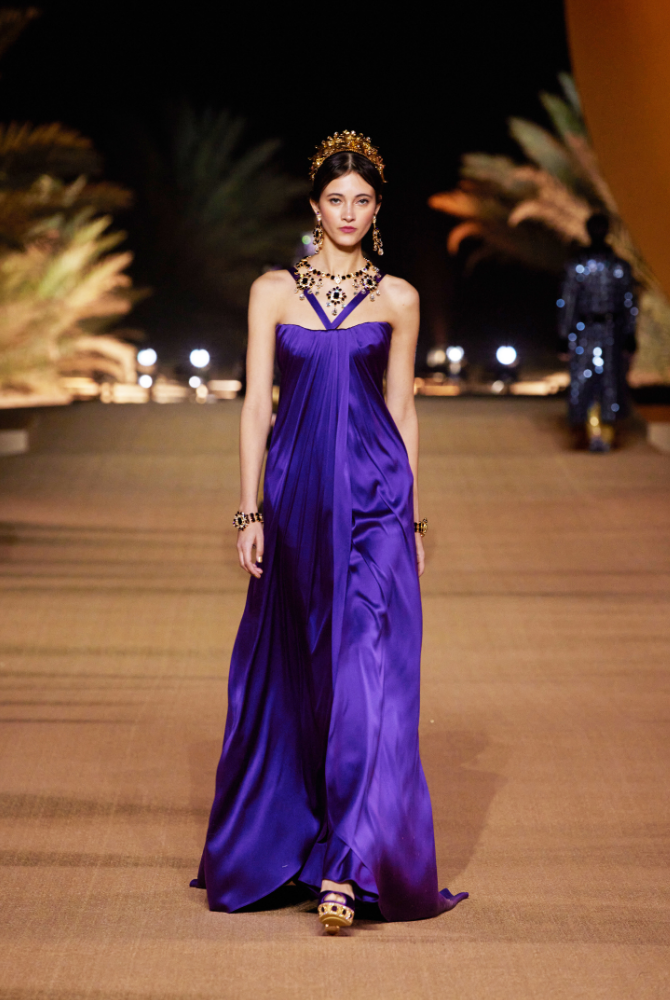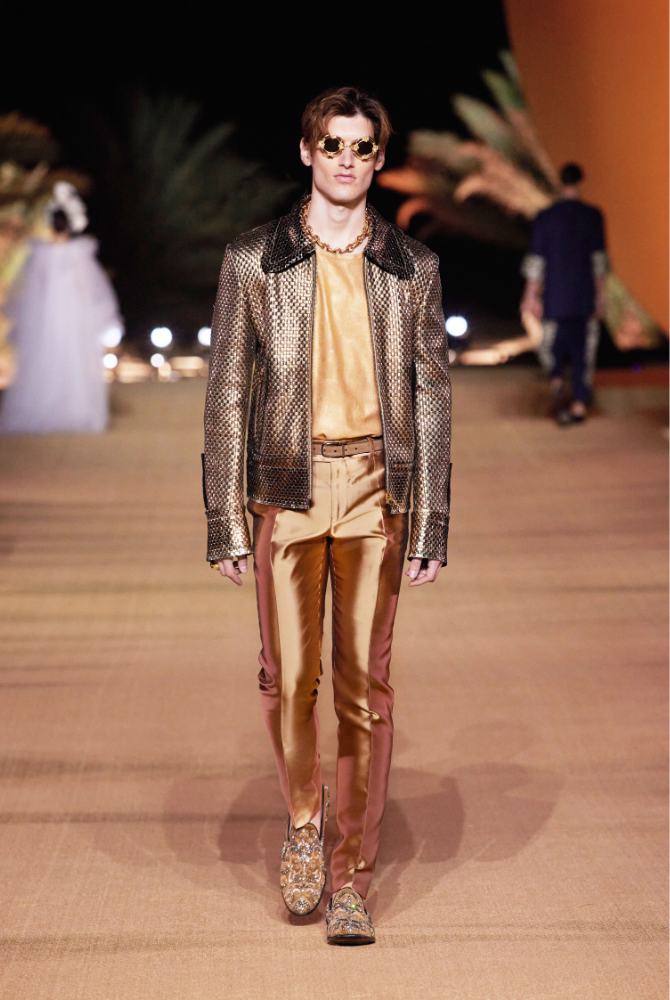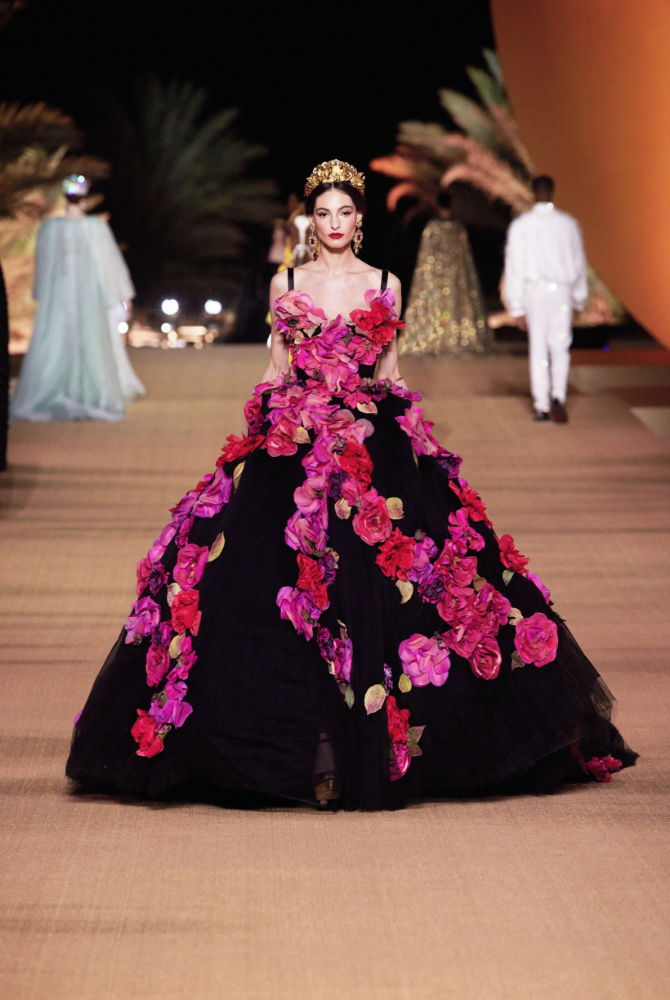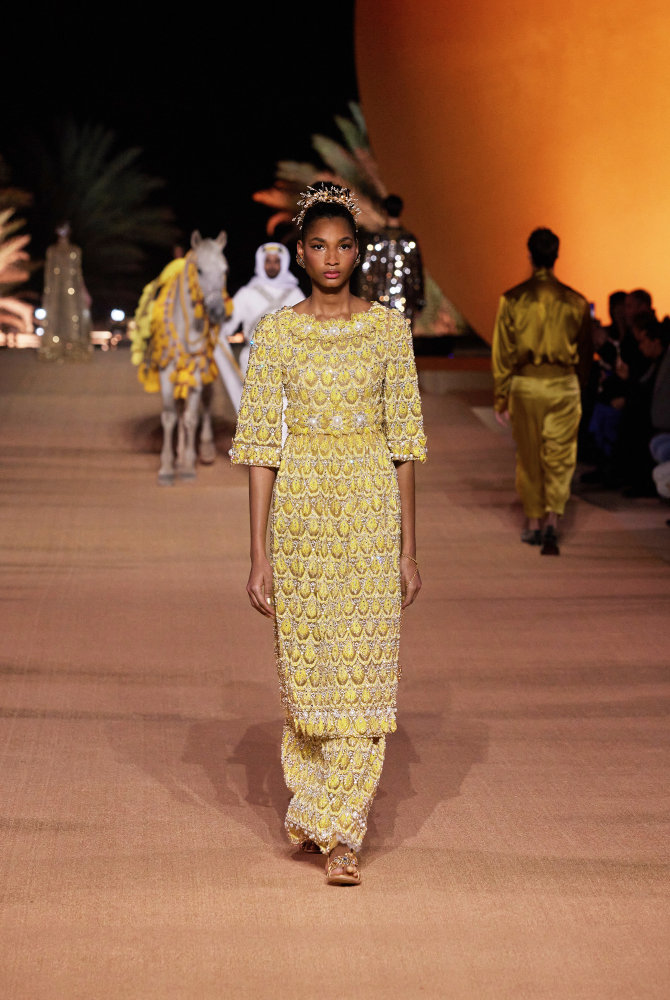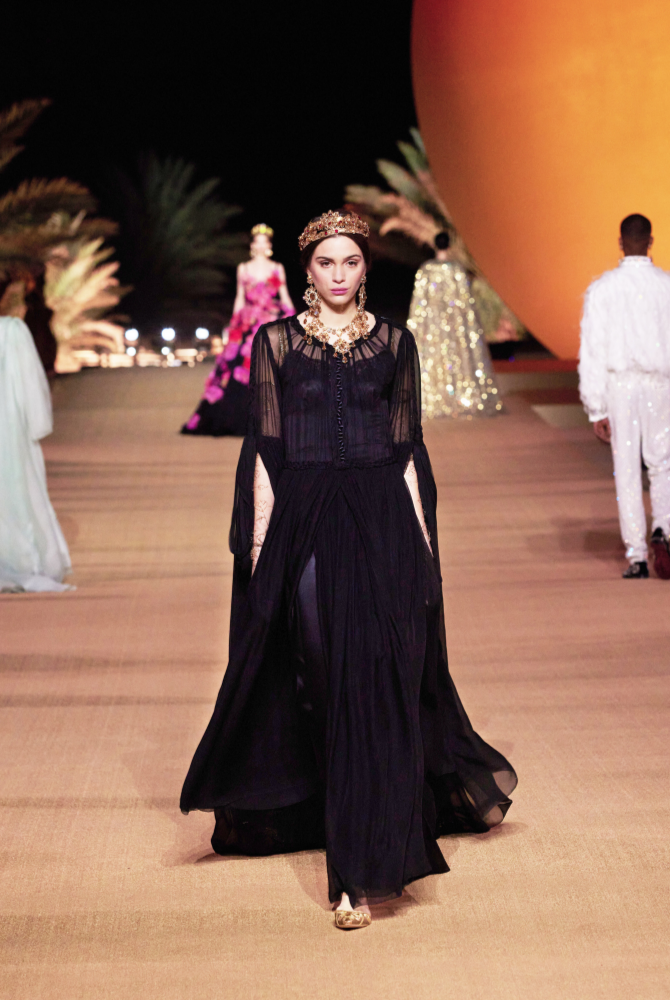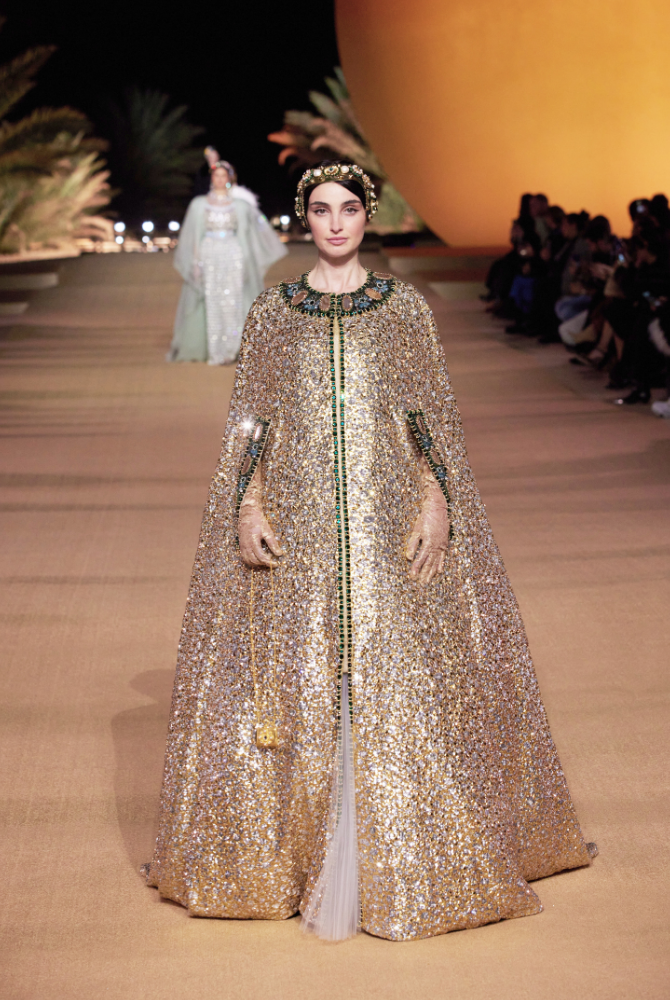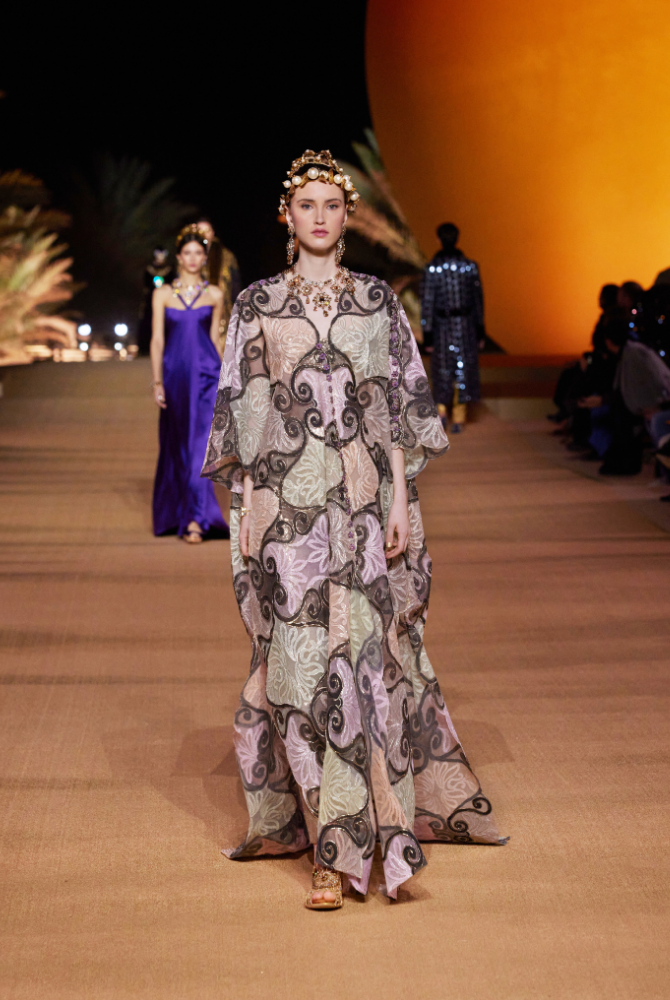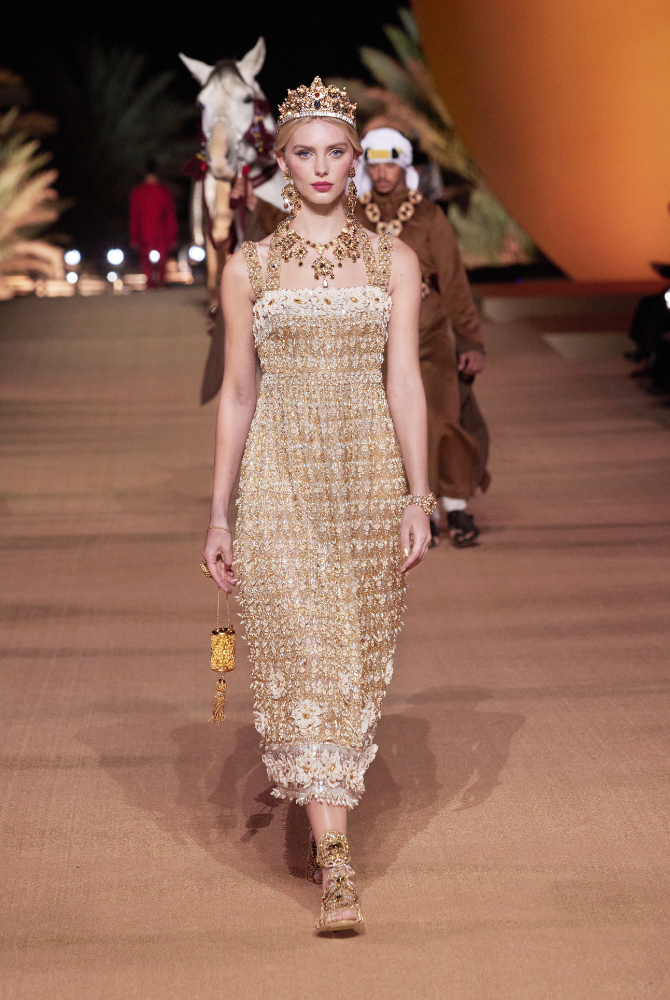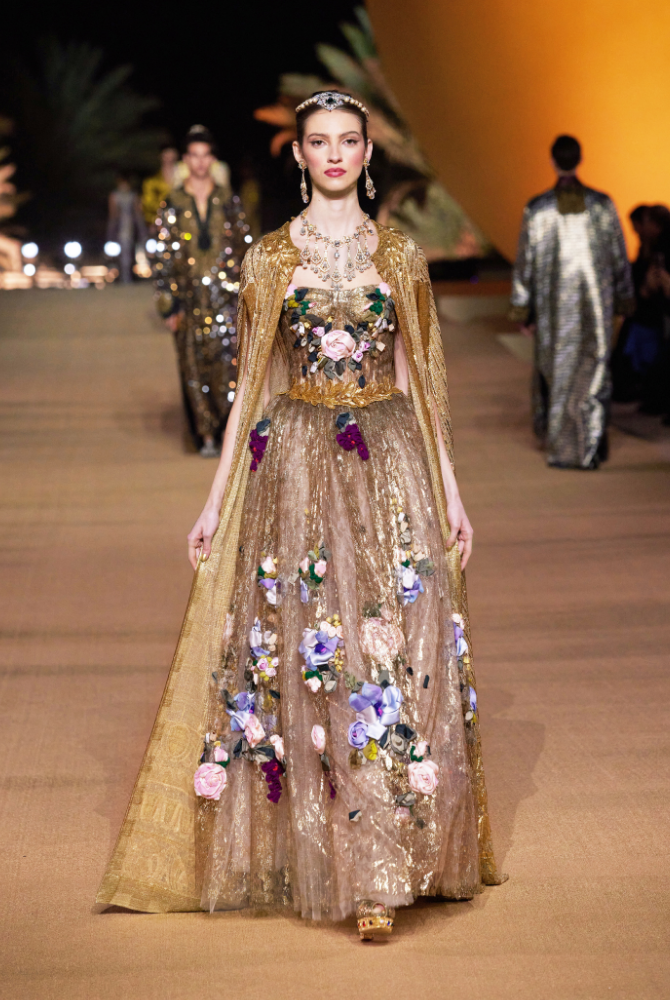 "Our first fashion show in AlUla was the perfect combination of exquisite elegance and nature. With the Ikmah mountain and date palms framing the runway under a perfect starry night, the result was breathtaking. Thanks to Dolce & Gabbana for choosing AlUla to showcase their Alta Moda, Alta Sartoria, Alta Gioielleria collections. AlUla is a cradle of creativity with artistic endeavour stretching back thousands of years – we are now once again, a place to welcome and inspire all areas of arts," explains Phillip Jones, Chief Management and Marketing Officer, Royal Commission for AlUla.
Following the fashion show, guests will have the opportunity to view Dolce & Gabbana's one-of-a-kind collection at Maraya (the now-iconic mirrored structure). Open to the public from January 28 – 31, the exclusive space will also allow guests to get fitted by the label's master tailor and shop pieces from the unique collection – so, have your credit cards at the ready.
It perfectly showcased how the two worlds reflected in each other.