the Prada Galleria handbag stands tall amongst all the Prada symbols, basking in its eternal glory and is today celebrated with the globally renowned Scarlett Johansson, adorned in resplendent, evocative hues meticulously crafted by the ingenious Venezuelan-American artist, Alex Da Corte. Together, they compose a tableau that epitomizes the exquisite fusion of fashion, art, and celebrity.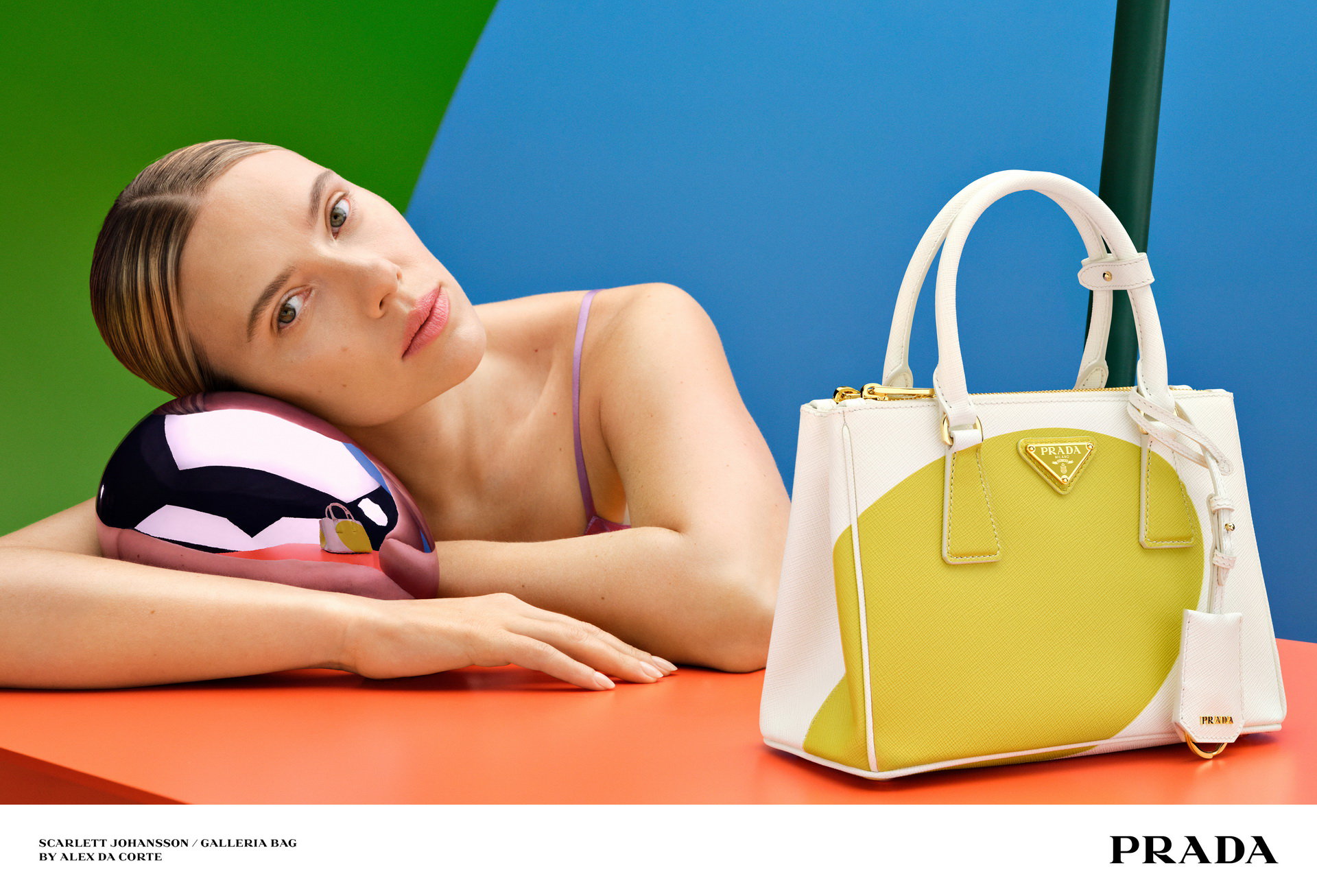 Unfolding an ever-evolving conversation between Prada and the realm of fine art, Scarlett Johansson's iconic visage becomes a playground for the conceptual artist's reimagining prowess. Alex Da Corte, a virtuoso traversing diverse artistic media such as video, performance, installation, painting, and sculpture, unveils his inaugural venture into the tapestry of fashion. Drawing inspiration from the realms of Pop Art and Surrealism, he creates a campaign that harmonizes the heights of high culture with the allure of popular culture.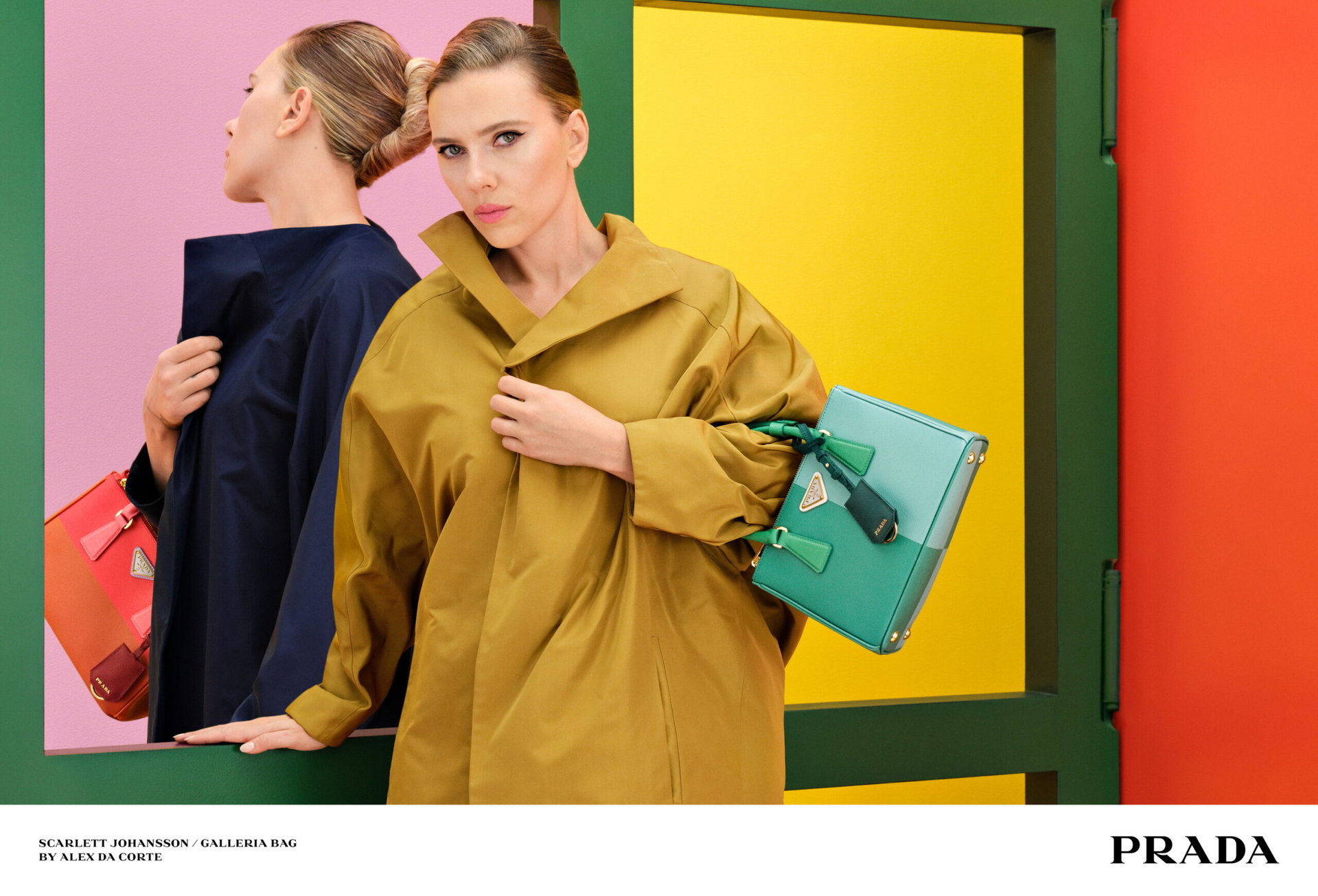 Johansson undergoes a constant metamorphosis, framed and reframed by the sublime transcendence of the mundane. This metamorphosis transcends mere appearance, as each transformation becomes a testament to the power of pure color. Moreover, the kaleidoscopic and colorful compositions serve as poignant reflections of collective experiences and memories, casting evocative shadows of familiar poses, attitudes, and situations. It is within this interplay of recognition and remembrance that Johansson's own global fame finds a shimmering reflection, with each image enhancing her presence, amplifying her resonance, and elevating her to a pinnacle of iconic grandeur.
ALSO READ: AVATARS: NEW DIGITAL HEROES OR NOT?