One of the key topics at this year's SXSW festival was sustainability in fashion. Far more than simply a trend, implementing sustainable practices is now key to a brand's survival in the market according to multiple experts. Harriet Parker, an Investment Manager at Liontrust, explained during the panel titled "Sustainability or bust: The future of brands" that "a sustainable business is a smart business. Those that ignore sustainability do so at their own peril." She added that many "companies have underestimated the profitability of being sustainable."
Given that fashion is the second most polluting industry behind oil, there's a lot to be done to reduce its impact on the environment. Now, more than ever, brands are beginning to shift their priorities — this year alone Versace and Furla each announced they'll go fur-free moving forward. However Amanda Parkes, the Chief Innovation Officer at Future Tech Lab, remarked at her panel that "the pressure to produce doesn't create a culture of innovation" adding that "no large fashion houses develop textiles in house" continuing the cycle of wasteful consumption that's harming the environment.
If you want to love to shop but want to do so with more of a conscious moving forward, there are more and more brands offering eco-friendly fashion that's just as good as other labels. See our edit of some of the best below…
1. Stella McCartney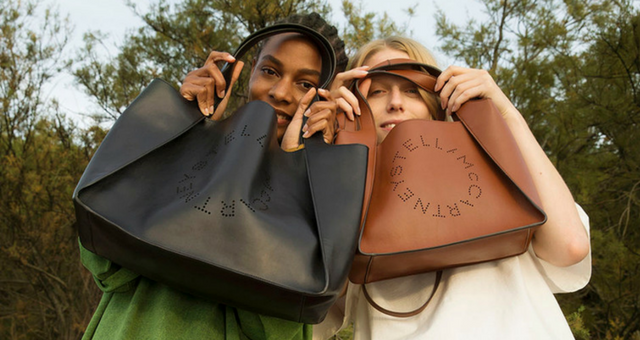 Stella McCartney has been a driving force in the field of sustainability since she first launched her eponymous label (which she has just purchased back from Kering) in 2001. Stella took a strong stance against the use of leather, skins, feathers and fur, dubbing her brand "vegetarian". Instead, she produces luxury-level handbag and shoes using vegetarian leather, known as 'alta-nappa' which is made from polyester and polyurethane and reduces the use of petroleum used to create the products. On her website, she also explains that her company is in the process of developing lab-grown leather.
Find out more here.
2. Reformation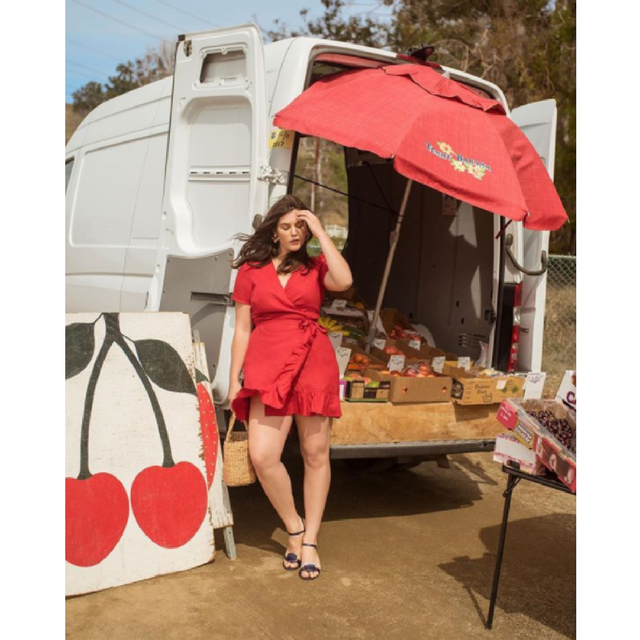 A cult US label, Reformation's pieces have been spotted on some of the world's most stylish women including Karlie Kloss, Rosie Huntington-Whiteley and Jessica Alba. Not only are its pieces exceptionally cool, they're also super environment-friendly. In addition to posting a quarterly sustainability report, alongside its 'size and fit' and 'fabric and care' tabs, the site also features a RefScale tab. This contains a detailed breakdown of the impact that particular items has on the environment. According to the brand, this allows customers "to see the total cost of fashion so you can make empowered choices" and keeps the brand on the hunt for "better solutions for when it comes to making clothes." The company also hosts tours of its LA factory on the first Friday of every month so customers can see the sustainable practices employed by the brand firsthand.
Find out more here.
3. Everlane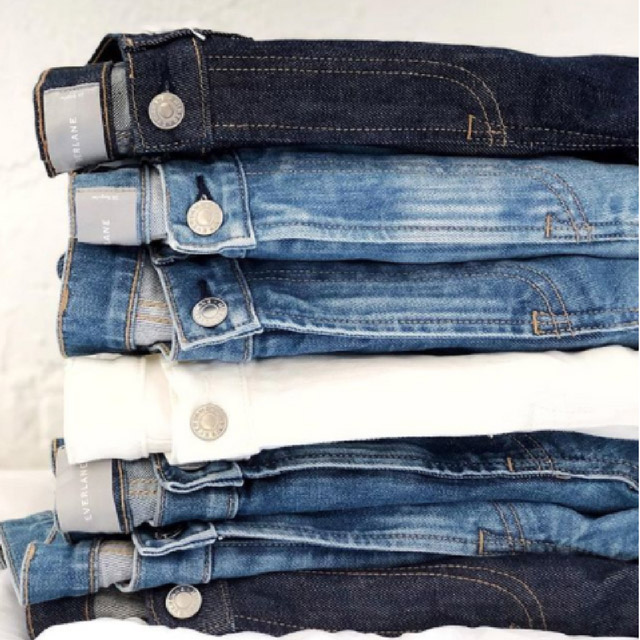 With a tagline that reads "Exceptional quality. Ethical factories. Radical transparency." you know that Everlane isn't messing around. Known for its ultra-durable basics and cool cuts, the brand's website features a detailed breakdown of all of its factories including how they found them, what made them partner with them and the initiatives they runs for their staff. Additionally, the brand gives each of its partner factories a compliance audit to complete that covers working hours, wages and environment with the aim to have every factory score over 90.
The brand also reveals the true cost involved in making each an every garment that appears on site — these calculations include materials, labour, transport, duties and hardware (where applicable) — and a comparison of the retail mark-up between them and other companies. According to the brand, traditional retailers mark up their products by about five to six times, whereas Everlane's mark-ups fall in the two to three times range.
4. Maiyet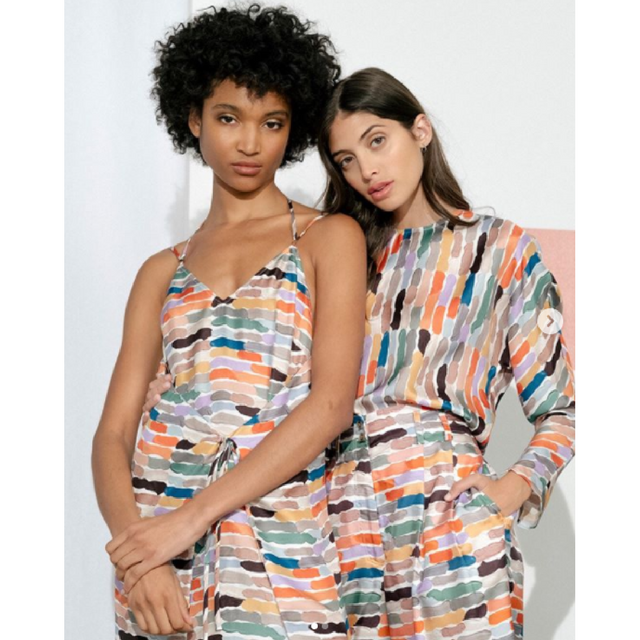 Co-founded by Kristy Caylor in 2010, Maiyet's collections are made in partnership with global artisans around the world including India, Kenya and Bolivia. The brand's aim is to help solidify economies whilst promoting self-sufficiency and entrepreneurship through the creation of open source supply chains. By partnering with Nest, a non-profit organisation dedicated to training and developing artisan businesses, the brand was able to "create FAIR, the world's first ethically sourced and environmentally sustainable cashmere yarn in the world" in partnership with the nomad goat herders of outer Mongolia and Gobi Revival Fund. Working with global artisans provides the brand with the opportunity to preserve traditional techniques from across the globe whilst delivering exceptional pieces to its customers. Speaking at SXSW, Caylor explained, "No-one is going to choose a product because it's sustainable but rather because it does everything you need it to. It needs to be amazing."
Find out more here.
5. Khulood Bint Thani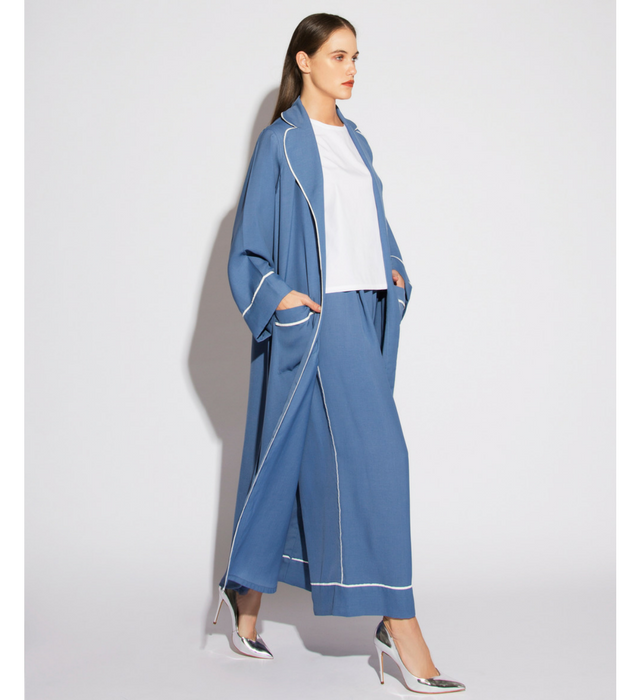 Known for her striking silhouettes and oh-so flattering cuts, Dubai-based designer Khulood Bint Thani crafted her entire BINT THANI F/W '19 collection using a Japanese fabric called OEKO-TEX. The fabric is "tested for harmful substances and produced sustainably in accordance with OEKO-TEX guidelines." Its inclusion marked the first time the brand has used a sustainable fabric in its collections.
Find out more here.
6. Maison de Mode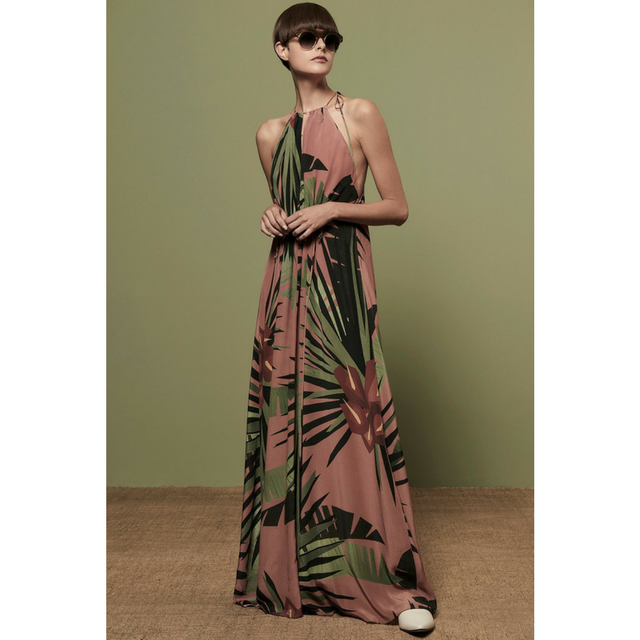 Describing itself as the world's premier online luxury ethical fashion retailer, Maison de Mode is run by Amanda Hearst and Hassan Pierre. It offers high-end brands that comply with the platform's "social and environmental transformation" and it includes indicators on each product to let the consumer know if it's made from recycled or organic material, if it's cruelty-free or falls under the Fair Trade banner amongst other things. According to the brand, these markers "stand as a beacon for evolution in industry practices and a platform where commerce is a catalyst for ethical resolutions." Speaking at SXSW 2018, Hassan explained their "whole mission was to prove that sustainable or ethical fashion was luxury, that sustainability is sexy and worth purchasing" and that their end goal "is to remove the word sustainability and ethical fashion from the front of clothing and have it just be known as fashion because that's the norm."
Find out more here.
Now, discover the new fitness studio opening in Dubai that is focusing, not only on sweat, but sustainability, too.