Since 2009, Kage's Basma Abu Ghazaleh has been delivering some achingly cool collections and statement wardrobe pieces to women in the region, and across the globe, too.
However now, the Dubai-based brand has expanded its range and has introduced a coveted accessories collection in line with its Fall/Winter '19 collection — and we're certain they're going to end up on our jewellery trays this season.
Made up of fashionable jewellery pieces that come in the form of hairpins and earrings, the 10-piece collection embodies architectural similarities to the new autumnal collection — think art deco influences, shell-like motifs and jewel tones.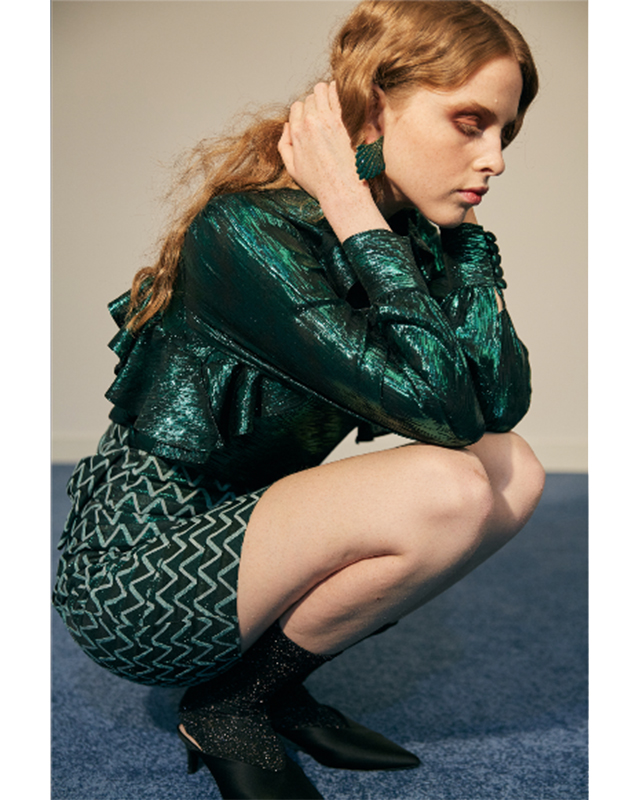 "I love fashion jewellery, so I created pieces that I actually get to wear myself, earrings and hair pins," explains the Founder and Creative Director of Kage. "I've always loved hair accessories and it was definitely something I wanted incorporate into my brand."
The accessories collection is now available on ByKage.com.
Now, discover Dior's new '30 Montaigne' bag in its new Pre-Fall '19 campaign.