Hot off the news that Fashion Forward Dubai (FFWD) will be returning for another season later this year (mark your calendars for October 30), the Middle East's definitive fashion platform will also be heading to Saudi Arabia to strengthen the region's emerging talent. However, it's much sooner than you think.
Tomorrow, FFWD will be returning to the Kingdom to present a special collection by twelve regional designers in one of Jeddah's largest department stores, Rubaiyat.
The impressive line-up of upcoming regional designers include Arwa Al Banawi, Beige, Bint Thani, Bthaina, IAM MAI, Marina Qureshi, Nasiba Hafiz, Noon by Noor, Rami Al Ali, Sara Al Twaim, Zayan The Label and Sarah's Bag. Each brand will be showcasing their RTW and accessories collections for Ramadan and the Spring/Summer '19 season at the Rubaiyat store in Jeddah. Only seven of those designers will also be available in Rubaiyat's newly opened department store in Olaya Riyadh, KSA.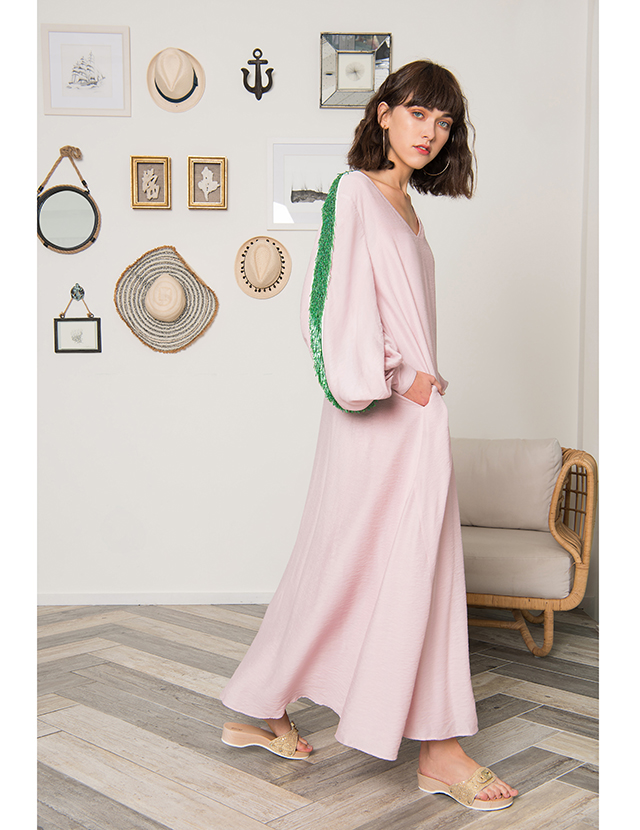 "Fashion Forward Dubai is thrilled to continue expanding our partnership with the prestigious Rubaiyat," said Bong Guerrero, the CEO and Co-Founder of Fashion Forward. "Our first two editions have resulted in several success stories for our designers. We are confident that this momentum will continue as we tap into new talent and markets with our growing roster of fantastic designers."
The pop-up will run from May 17 to June 3, 2019 at Rubaiyat in Jeddah and its newly opened department store in Olaya, Riyadh.
Now, find out which other luxury fashion e-commerce site teamed up with Rubaiyat.