It's been over a decade since Thierry Colson launched his eponymous label and since then, the French fashion designer has garnered plenty of success across the globe. Recognised for his unique designs that have been inspired by men's tailoring and Elizabethan garments, the oversized silhouettes, geometric prints, feminine flair and contemporary edge, have made it to our wishlists countless of times, and continue to do so.
In an exclusive interview with Buro. Middle East, columnist Farouk Chekoufi speaks to the designer about his journey, the business and his thoughts on the Middle East…
When did you realise that you wanted to become a fashion designer?
When I was a kid, I wanted to be a theater/film costume designer. I loved history and the history of costumes, but family wanted me to play a diplomatic career. Life decided another way and I went for fashion studies at Studio Berçot which was — and still is — the best place to study fashion, in Paris.
Who is the Thierry Colson woman?
I tend to just discover them, partly through Instagram. She's someone that can range from the age of 15-80 years old, and even beyond that. She's definitely someone that travels with a sense of chicness and does not follow any fashion trends at all. She loves beautiful fabrics, she can organise a garden party, she can sail around Greece, visit museums in Italy, she reads a lot and oveerall, she's a citizen of the world. She has style.

So how did it all begin? What motivated you to start your own label?
I went through many different positions in the fashion industry. I was once a Fashion Director with a lot of consulting, advertising and commercials to take care of. So, I went to India for holidays and I had the feeling I had been there before, I felt India was the origin of the world. When I was there, I felt that India will change my life, and it did. I took a risk and went back to India to design. I loved their delicate cotton, voiles with tones of different qualities and I felt I had to go back asap.
Where do you get your inspiration from?
One of our important influences comes from the Middle East with their oriental costumes, kaftans and all. Also, one of the ultimate signature styles of the brand the 18th century venetian domino inspiration.
What are your thoughts on the Middle Eastern market?
I love and admire Middle East women! At first, we were lucky to work with Princess Deena in Saudi Arabia. She was always picking the best [clothes] and was so inspiring! We did really well with Boutique one in Dubai for several seasons, too. We also faithfully work with Mahat (the leading contemporary fashion store) in Jeddah. She did a beautiful colour selection for us. I know many Middle East customers who love the brand.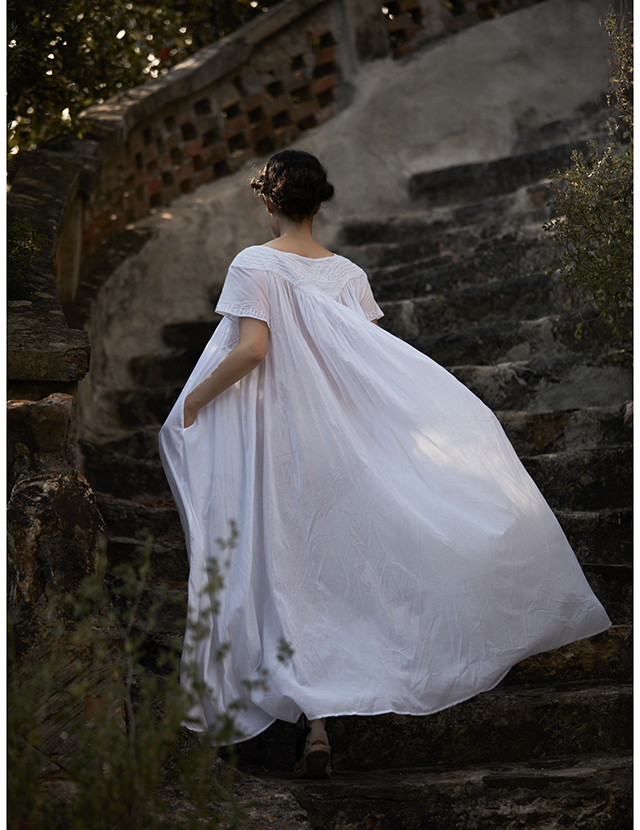 The fashion industry is constantly changing. Not only in terms of trends but the format of fashion shows too. What are your thoughts on how they're changing?
There are too many brands and too many collections. Too many people pretend to be designers and think it's an easy job.
Where do you see Thierry Colson heading?
My dream is to work more, and more in different countries with a rich craftsmanship, rich heritage and eventually develop small editions in a sustainable way.
How would you describe the Thierry Colson style?
Féminine, timeless, romantic, sensual and effortlessly chic.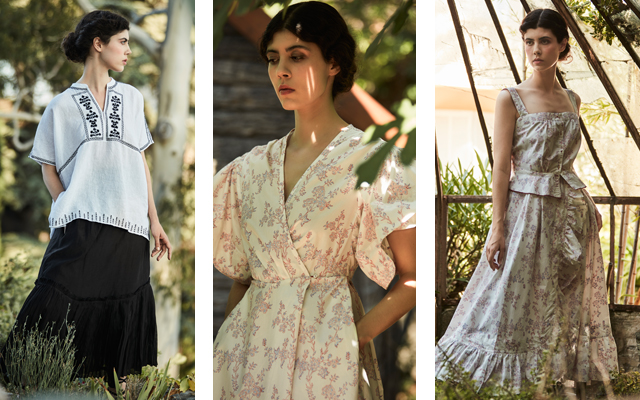 How important is social media for you?
I love Instagram! It's a fantastic way to communicate about the brand and also, it brings me inspirations too.
Who is your ultimate muse?
Some of my friends who have great sense of styles. I'd love to dress up Julianne Moore or the beautifull Golshifteh Farahani.
What are you working on at the moment?
We're currently preparing Pre-Spring '20 line. At the moment, in Paris, we are working on our own online sales and on my shop in Paris. We have men's shirts, bridal (with styles that refernce a wedding on the beach) and many other projects and capsules throughout the year.
What can we expect next?
If we are talking about the next collection in progress, I can't tell you anything. However, it will be shown at the end of June in Paris to buyers and it's in progress. Stay tuned!
Now, read more about our interview with Ermenegildo Zegna's granddaughter, Anna Zegna.