Celebrating the spirit of mobility, it only made sense for two major brands that we tend to look towards for an escape, come together on a collaboration.
Rimowa and Adidas, two iconic brands, have a lot more in common than you think. Sure, both stem from Germany however, they both offer its users a sense of exploration – whether on foot or by air – and it only made sense for the two to join forces. Today, they have launched a cross-category collection that merges the world of Rimowa's craftsmanship with Adidas' technicalities.
The inaugural collection features two contemporary designs including Rimowa's first-ever aluminium backpack and the Adidas NMD_S1 sneaker complete in a colour palette of khaki and a lustrous shade of titanium, complete with orange accents.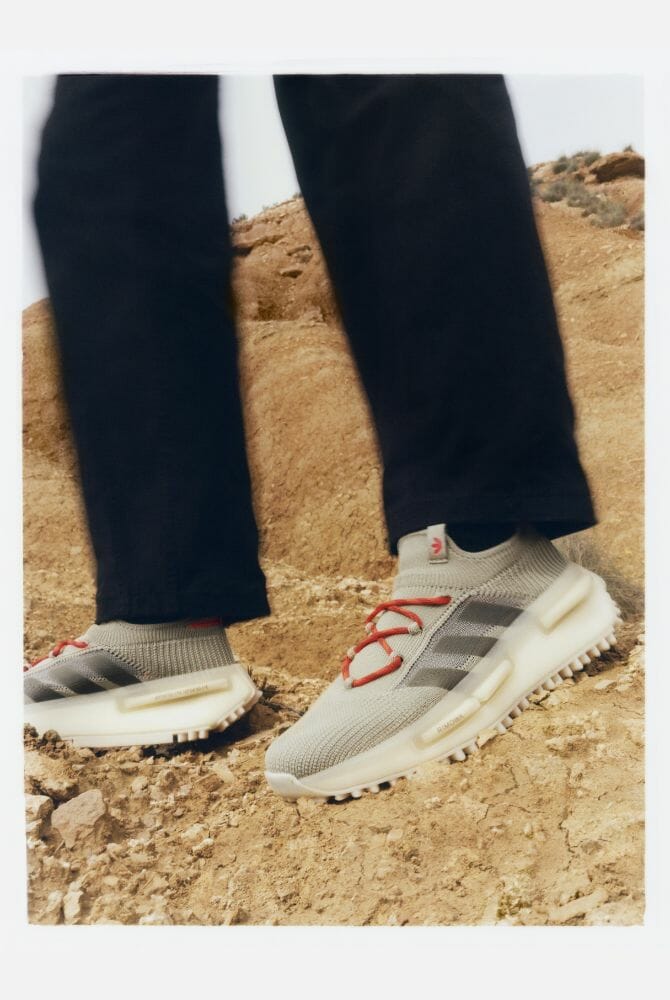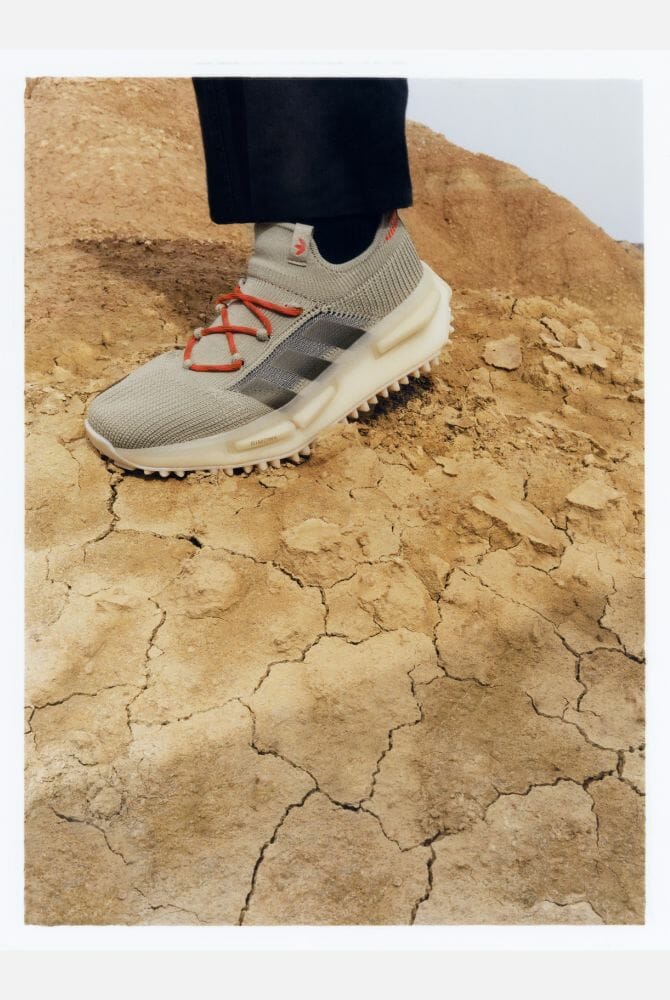 Designed for new adventures, the collection was inspired by a renewed need to look for fulfilment in new places – more specifically, for urban explorers seeking to reconnect with natural landscapes. Take the Adidas NMD_S1 for example. The modern lifestyle shoe is made for movement and features the futuristic sneaker's signature Primeknit uppers in a titanium-inspired colourway, with the flexible ADIDAS Boost midsole in a light, almost translucent base colour.
Then you have the Rimowa X Adidas Backpack, which boasts new technical solutions that make it suitable for outdoor needs and overnight trips. Although the ergonomic aspect and touchpoints are totally different from Rimowa's Classic suitcases, it features several thoughtful functionalities, from padded utility shoulder straps fitted with a carabin and thumb loops to rope weight-bearing straps and grab handle, topped off in Rimowa's signature grooved aluminium.
The piece was inspired by the Adidas Boost by featuring foam ridges and foam overlaying the backpack's grooved surface to ensure comfort, as well as an elasticated webbing running through its middle to secure the backpack onto the suitcase's telescopic tubes.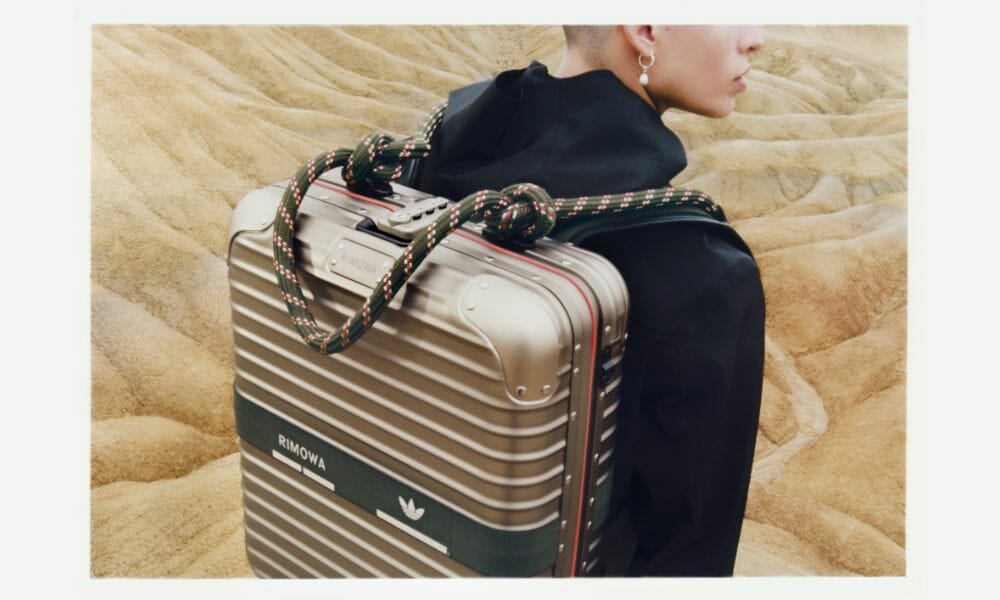 The Rimowa X Adidas sneaker is priced at AED1,199 whilst the backpack is priced at AED6,690, and both will be available from November 17, 2022.
ALSO READ: WITH THE TEMPERATURE DROP, THESE ARE THE TOP DESERT EXPERIENCES IN THE UAE.