Louis Vuitton has introduced a collection that will colourfully take you well into the new season. Blending its fine craftsmanship with artistic elements, the new collection — aptly titled the Crafty collection — features some of the maison's most iconic pieces including Onthego, NéoNoé and Boite Chapeau Souple reimagined in graphics, colours and monogram motifs.
Inspired by two artistic movements from the second half of the 20th century (graffiti art and neo-expressionism), the collection will feature vivid hues and magnified ultra-graphic prints reimagined with the LV Monogram Giant motif.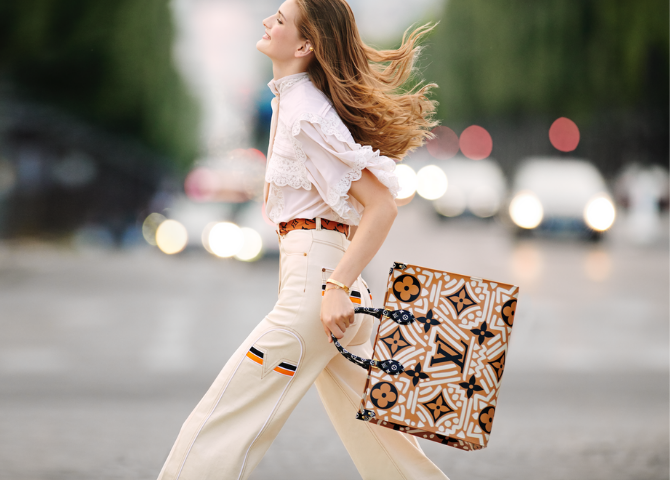 The LV Crafty collection has revisited a print chosen from the house's archives and paired with the Monogram Giant motif in black. The Monogram Empreinte leather also embraces the LV Crafty print, which has been added to the chapes, on the handles and to the accessories, which brighten up and energise the sleek black or white leather.

Ready for the Fall season, the pieces come available in two colour schemes: cream and red or the more autumnal cream and caramel.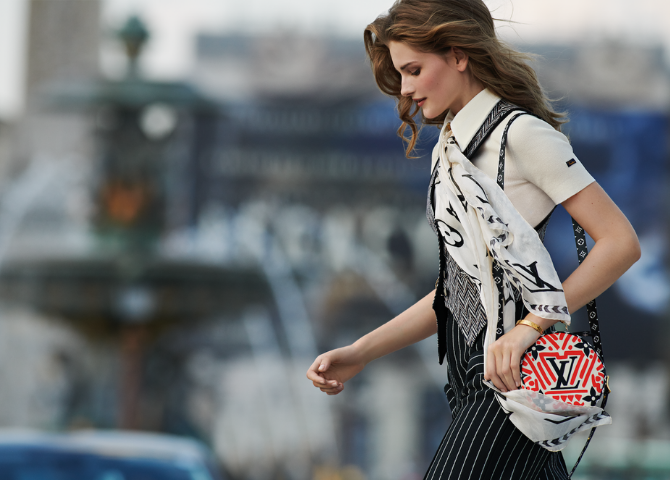 The collection will make its debut in all Louis Vuitton stores at the end of July.

Now, discover Louis Vuitton's Cruise '21 collection.