Whether you're a fan or not, we can all agree that Drake's impact transcends the music industry. From pop culture references and hospitality to fashion, Drake's presence is ubiquitous. Along with the American rapper's meteoric rise as a pop culture icon, his fashion label, October's Very Own, or OVO, has undergone a remarkable evolution. Originally conceived as the unofficial uniform for Drake's inner circle, OVO has grown far beyond its initial roots. Owned by Drake, Oliver El-Khatib, and Noah' 40′ Shebib, OVO has evolved into a luxury streetwear label sitting at the intersection of the music and fashion industries.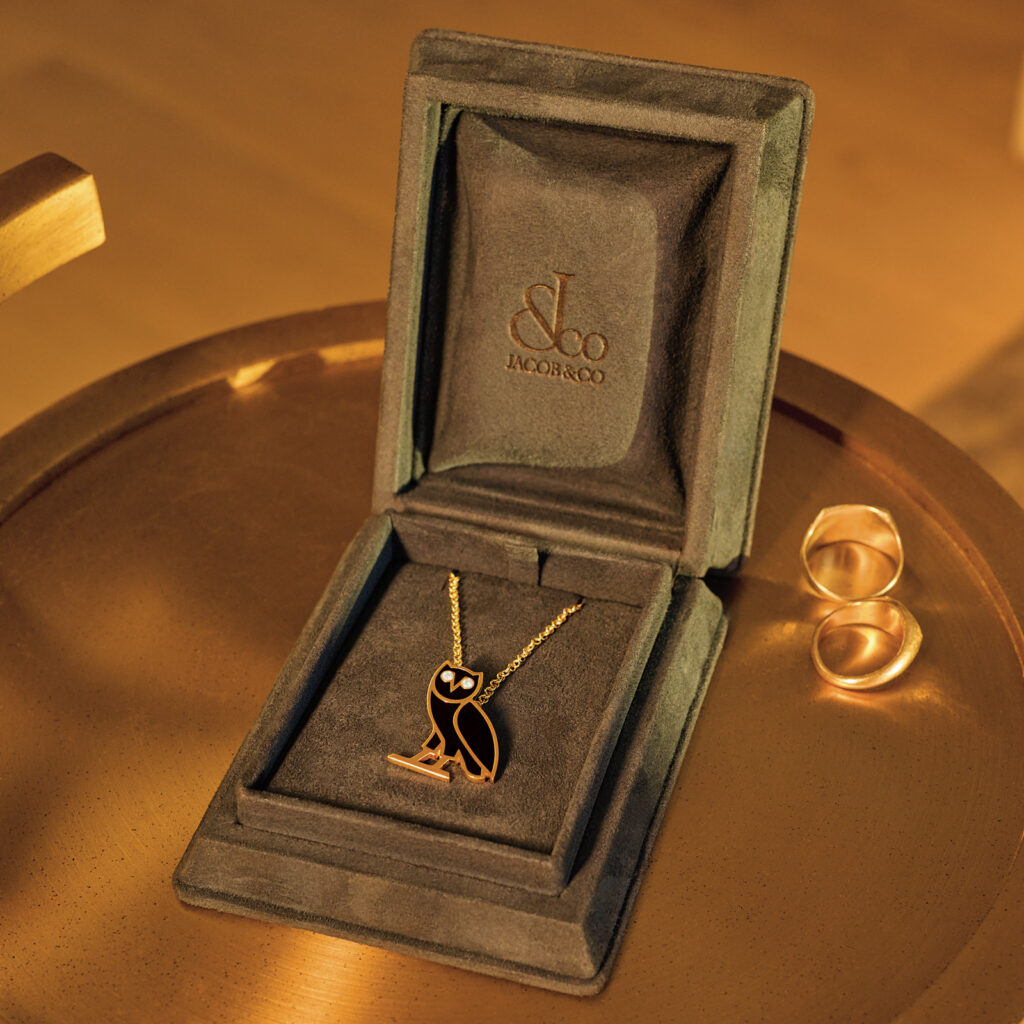 After many successful partnerships–which include NBA, NFL, and NHA, among other–Drake's label is now linking itself with Jacob & Co. As a part of the collaboration, the two brands have introduced a covetable necklace. Stamped with OVO's distinctive owl logo, the necklace is available to shop in two styles – 14k gold and sterling silver. The necklace is meticulously designed by the jewelers at Jacob & Co.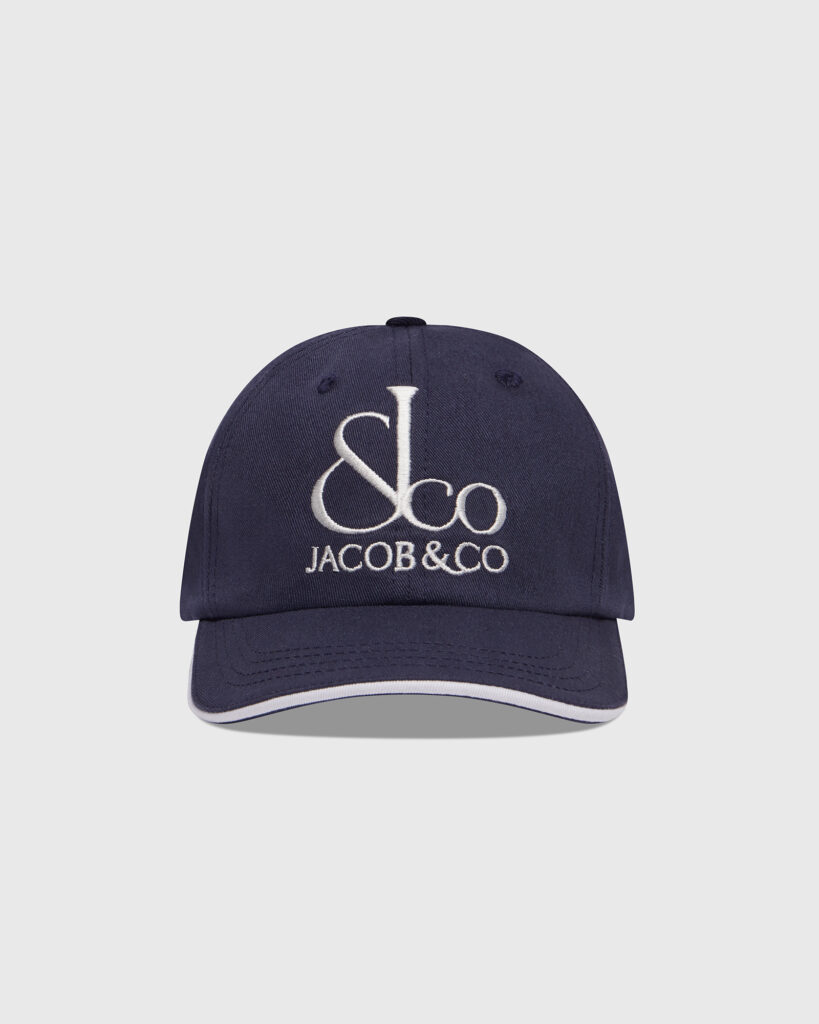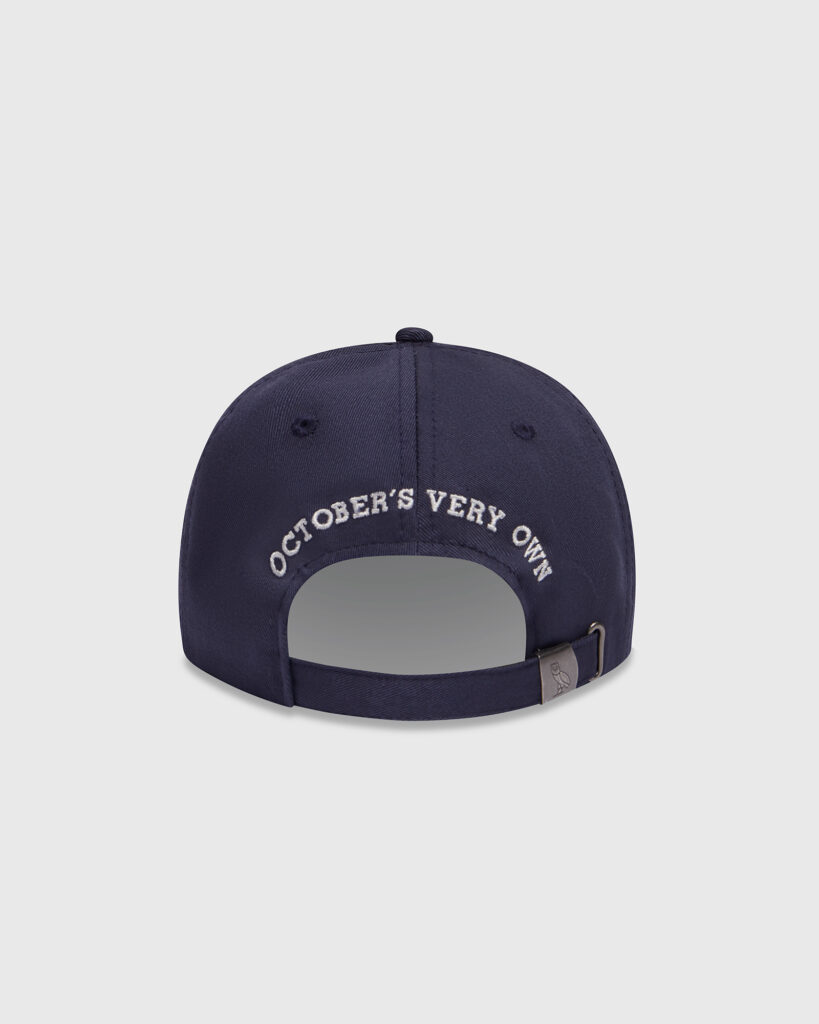 Additionally, the OVO x Jacob & Co. collection will also feature two co-branded caps. The cap is available in two colors: white and navy blue. While the Jacob & Co. logo takes up the front of the hat, the words "October's Very Own," sit proudly on the back.
The OVO x Jacob & Co. collection can be shopped on OVO.com.
ALSO READ: DISCOVER 'ENDLESS': YOUR NEXT GO-TO FASHION AND RESALE HUB.