The first of the launches is from September 1st to 21st, 2019, in a specially designed temporary structure at Level Shoes called Balenciaga Ephemeral Handbag Shop Dubai.
There, new and exclusive bags will be available for personalisation from September 1st to the 7th. The second launch is from September 11th to the 13th, at the new Balenciaga Kuwait flagship, located in The Avenues.
For the first week of the first launch and the duration of the second, a graffiti artist will be on-site to tag a selection of bags with a customer's first name, initials, or birthdate. Bags available for customisation include the new Balenciaga Hourglass, in multiple sizes and materials, plus many styles from the Balenciaga Shopping line. Dubai will offer an Hourglass style in an exclusive pink colour.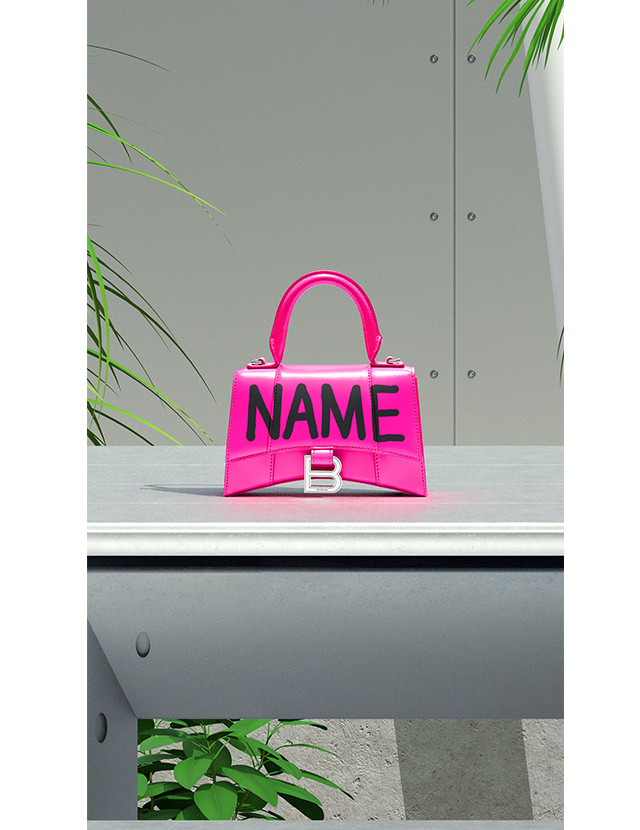 Balenciaga Ephemeral Handbag Shop Dubai, inspired by the customisable aspect of vandalised public spaces like transportation stations, resembles an open area on a busy street, tagged in ways that echo a popular bus stop. Scratches and scrawls overlap or appear buffed-out, personalizing industrial surfaces.
The bags, in bright red, acid fuchsia, pavement black, billboard white, or cement grey leathers, when expertly tagged, evoke familiar tones from an urban landscape marked for anything from construction zoning to artistic expression.
The Balenciaga Ephemeral Handbag Shop in Dubai will be taking place at Level Shoes in The Dubai Mall.
Now, see where Balenciaga ranks on the 'World's Hottest Brands' list.