Overnight, Ellie Goulding officially got hitched as she married art dealer Caspar Jopling in North Yorkshire, England — and a star-studded ceremony it was, indeed (Katy Perry and Orlando Bloom were amongst the celebrities invited).
The bride opted for a classic white bridal gown with a twist, courtesy of Chloé's Natacha Ramsay-Levi.
The singer opted for a bespoke silk double crêpe Chloé gown and the stunning creation took approximately 640 hours to make, what with the hand-embroidery, White Roses of York and glass bead details.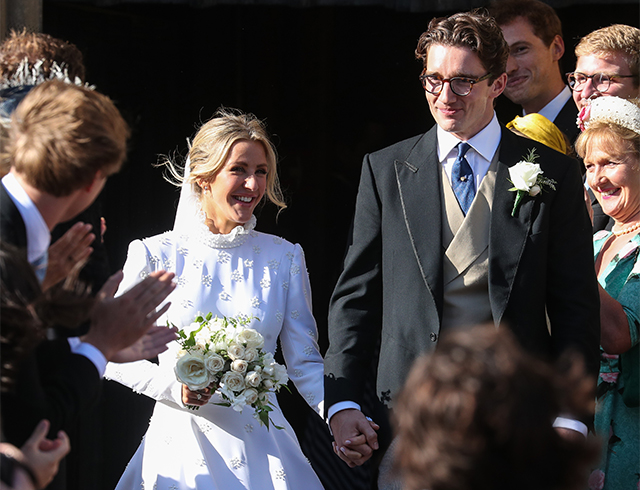 According to People magazine, Natacha Ramsay-Levi said the musician was "very involved in the design."
"We worked on a collage of references from the Victorian era that she wanted to weave into the design, in dialogue with the historical York cathedral where the ceremony was to take place," Ramsay-Levi explained. "Her creative point of view made the process fluid and inspiring, and I feel that the end result really reflects her personal sense of style."
Speaking about her collaboration with Ramsay-Levi, Gooulding said: "I was so thrilled and excited to collaborate with Natacha at Chloé on my wedding dress. I have loved the brand and their incredible team for years, so it only seemed right for Chloé to play a big part of this special day."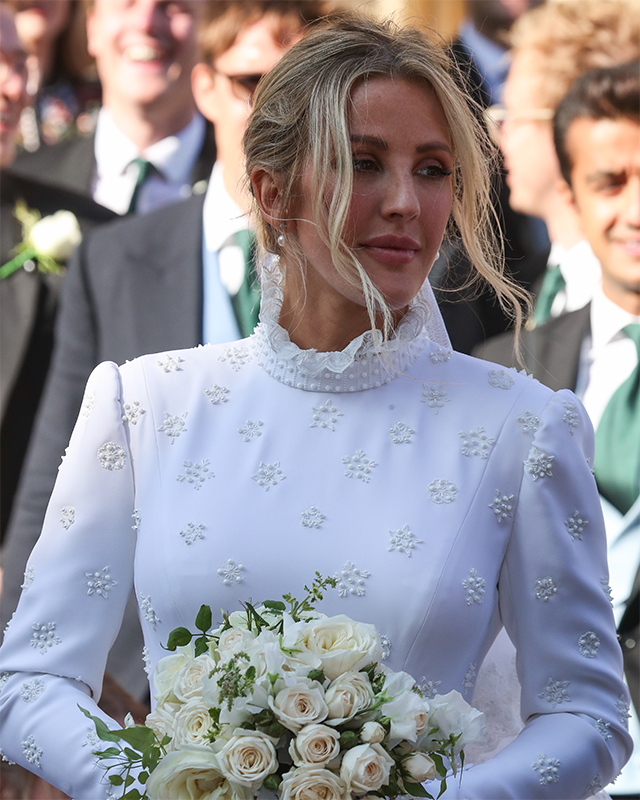 Congratulations to the newlyweds!
Now, discover Shatha Essa's new Noir 2019 collection.