Belgian fashion designer Martin Margiela is ultimately one of the leading names in the fashion industry with his widely recognised Haute Couture-inspired artisanal collections for his eponymous label, Maison Margiela.
Whilst the label was built heavily on achingly cool pieces and a cult following, the designer himself remained behind closed curtains (he famously refused to end his shows with a bow) and until today, remains a mystery to us mere mortals.
However, you'll soon have the chance to get one step closer towards exploring his vision further as about 220 pieces from the label, several dating from when Martin was at the helm himself, are going up for auction.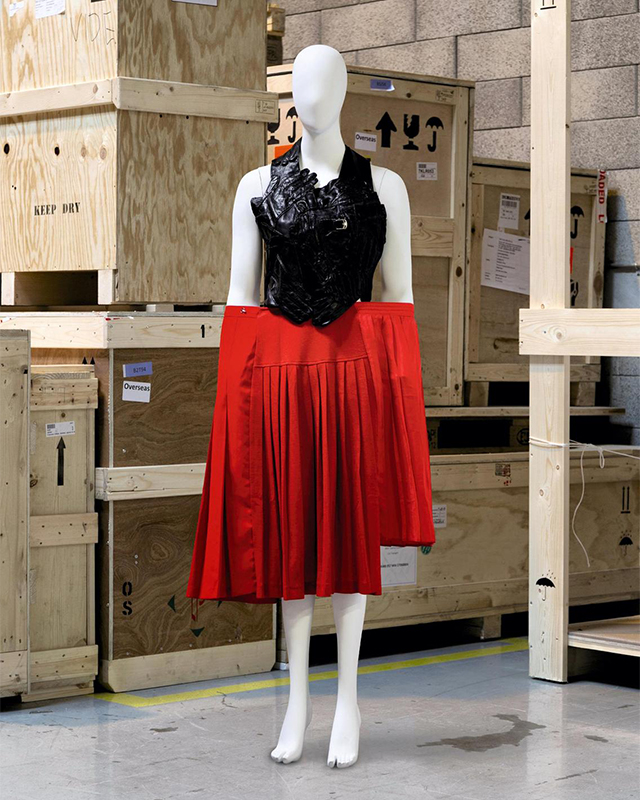 Later this month (on September 19, to be exact), Sotheby's Paris will hold an online auction until October 1st, the pieces are set to go under the hammer and you know that his collections are bound to smash records.
Case in point: earlier this year, a dress from the brand's Autumn/Winter 1992 collection sold for more than 10 times the estimate, according to The National. It sold for approximately Dhs97,000.
It's time to save up.
Until then, find out how you can get your hands on a bespoke Balenciaga handbag.