It's officially been one week since the wedding of the year took place and Prince Harry and Meghan Markle seem to be adjusting to newlywed life very well. The pair made their first official appearance at Prince Charles' 70th birthday celebrations at Buckingham Palace last week and have been confirmed to appear at the upcoming Trooping the Colour parade.
Given her new royal life (she is now known as The Duchess of Sussex) she has been given an official Coat of Arms. It was revealed on Twitter by Kensington Palace who wrote, "Her Royal Highness worked closely with the College of Arms throughout the design process to create a Coat of Arms that was both personal and representative."
They explained the design writing, "The blue background of the shield represents the Pacific Ocean off the California coast, while the two golden rays across the shield are symbolic of the sunshine of The Duchess's home state. The three quills represent communication and the power of words. Beneath the shield on the grass sits a collection of golden poppies, California's state flower, and wintersweet, which grows at Kensington Palace."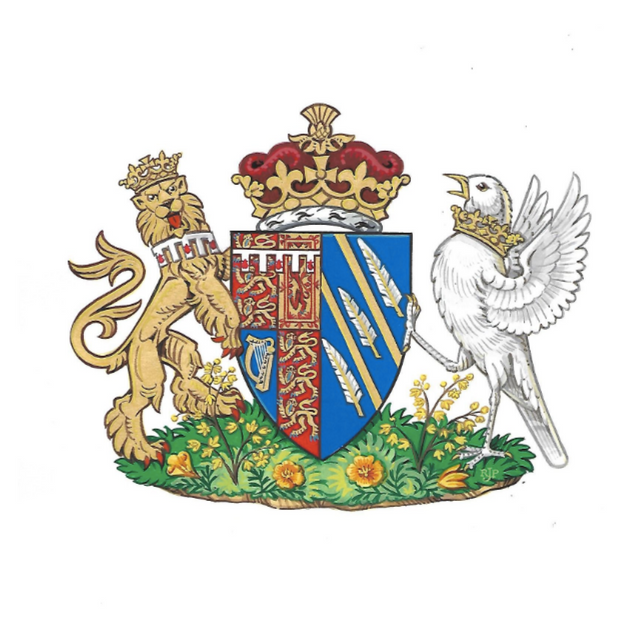 The Coat of Arms also features a 'Supporter' which is assigned to members of the royal family. "The Supporter relating to The Duchess of Sussex is a songbird with wings elevated as if flying and an open beak, which with the quill represents the power of communication." A wife's Arms also features her a Supporter of her husband, which is on the left.