We're well into the new year and if you're looking at keeping those resolutions in place to try something new, we've rounded up three unique experience to get involved in this weekend. Take a look here…
Enjoy a culinary experience with an great view
If you're headed to, or are in Abu Dhabi for the weekend, you need to stop by The St. Regis Abu Dhabi.
On January 11, the luxury hotel will be hosting a unique culinary experience, called Sweet Series, on its Helipad.
With breathtaking views of the city's skyline and seashore, indulge in a slew of pastries and desserts from around the world for 90 minutes whilst watching the sunset. Talk about a sugar high…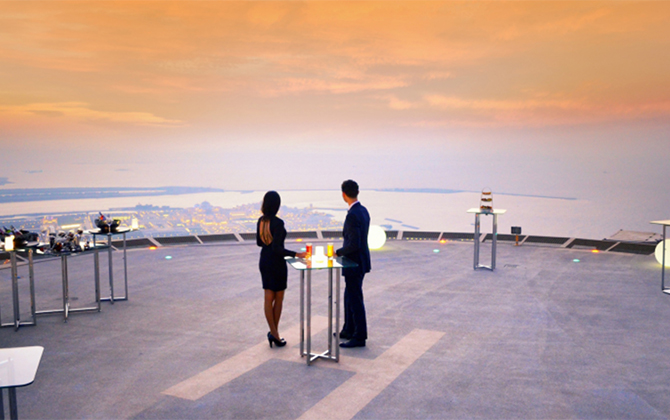 The St. Regis Abu Dhabi hotel is located at Nation Towers, Corniche West. For more information or bookings, call +971 2 694 4553.
Mamma Mia Mania
If you're into fun, films and fabulous tunes, then this one is for you.
Urban Entertainment is launching an exciting new outdoor film series during which it will show award-winning and classic films three times a week. This weekend's screening? Mamma Mia.
All you need to do is grab a beanbag at the Habtoor Grand Resort, Autograph Collection at JBR, and you're good to go (again).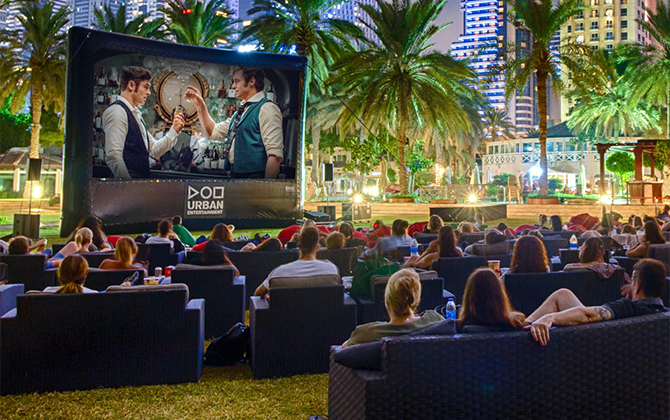 Urban Entertainment's Outdoor Cinema will showcase Mamma Mia on January 12, 2019. For more information and future film screenings, visit urbanoutdoorcinema.com.
Go golfing with a pro
2019 could be the year you perfect a hole-in-one — especially if you're being shown the ropes by professional golfer, Richie Ramsay, at the Abu Dhabi Golf Club.
If you're a member of the Marriott Rewards or SPG Rewards program, the Westin Abu Dhabi is giving you a chance to book your very own masterclass with the Scottish player to work on your game this weekend. Plus, there's no better time to learn than in the UAE's perfect winter weather now is there?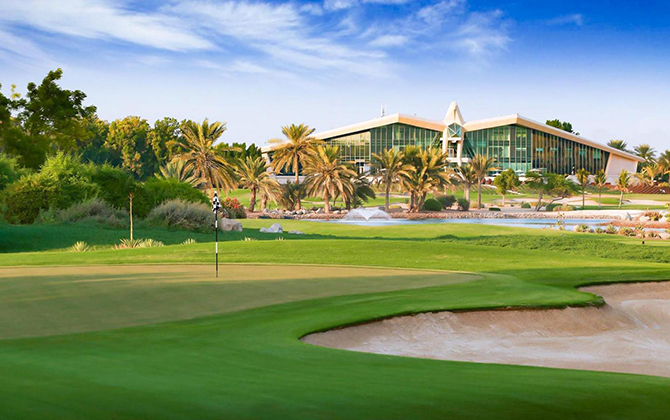 The masterclass with Richie Ramsay is free for members on January 12, 2019, at the Abu Dhabi Golf Club, Khalifa City. For more information, please call +971 2 885 3555.
Now, take a look at Tashkeel's latest exhibition.