When thinking about established Middle Eastern designers, Elie Saab is usually front of mind. Since launching his eponymous label in 1997, the designer has made a name for himself thanks to his stunning collections that brim with red carpet-worthy gowns.
Now, his accomplishments and the success he has garnered over the years are finally being recognised in his hometown as Lebanon's Postal Service will release a series of stamps in honour of the designer.
Complete with an old vintage hue, the postage stamps feature a close image of Elie Saab. Take a look here…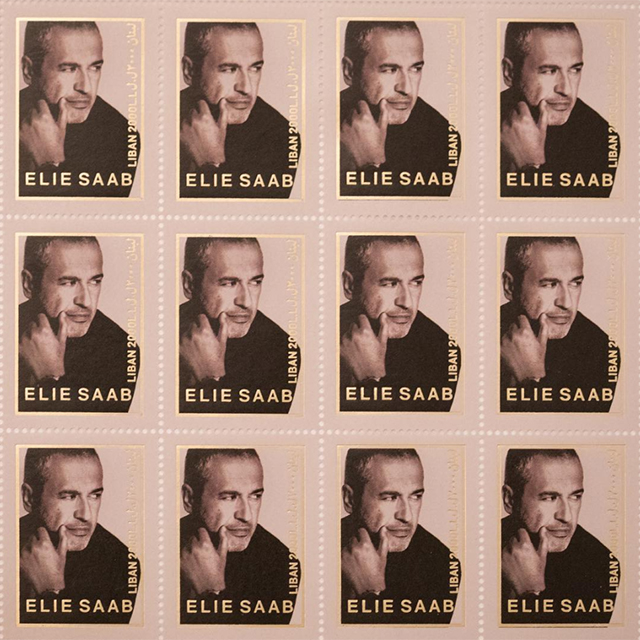 Last week, the Elie Saab Le Timbre stamp was unveiled to the public during an exhibition held at one of the country's most iconic landmarks, the Beit Beirut. Held under the patronage of H.E Lebanon's Prime Minister Saad Hariri, the exhibition was attended by several artists, press, as well as regional and international celebrities and friends of the designer.
Elie Saab isn't the first fashion designer to be honoured with postal stamps. In 2016, it was announced that the late designer, Oscar de la Renta, will continue to be celebrated through a series of new stamps that have been issued by the US Postal Service.