Models are constantly in the spotlight, with everything from their hair to their clothing and body scrutinised on a daily basis. But one top model has had enough.
Gigi Hadid, who is currently in New York for fashion week, took to Twitter today to explain why her body weight has fluctuated over the years. Not that it's anybody's business (basically her entire point), Hadid has faced criticism this week over her thin frame and decided to release her own statement as a result.
The 22-year old explained that when she started out in the fashion industry at just 17 years old, she was (unbeknownst to her at the time) suffering from a condition called Hashimoto's disease whereby the swelling of the thyroid gland causes weight gain via inflammation and water retention. Since learning of her condition, the model says she's sought treatment to help manage it, hitting back at those who said she was "too big for the industry."
The model then went on to deny that any physical changes were the result of illicit substances and asked followers to be more empathetic in their approach towards others on social media, particularly surrounding the issue of beauty standards.
See the tweets in full below…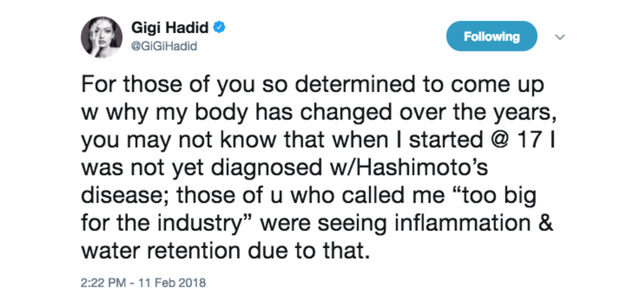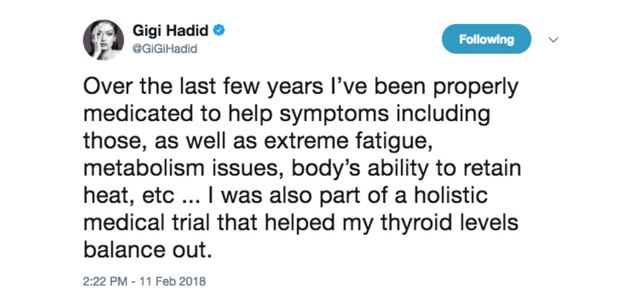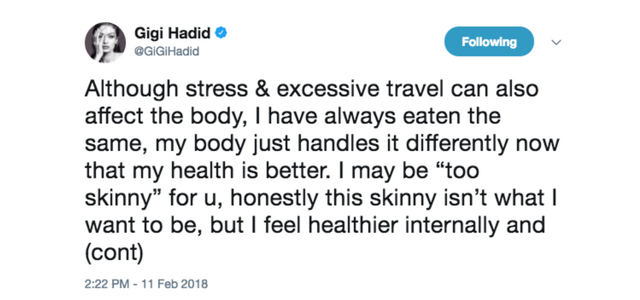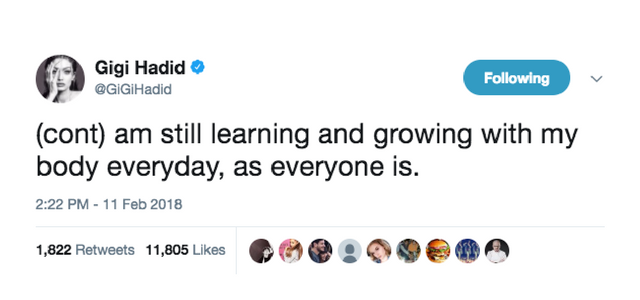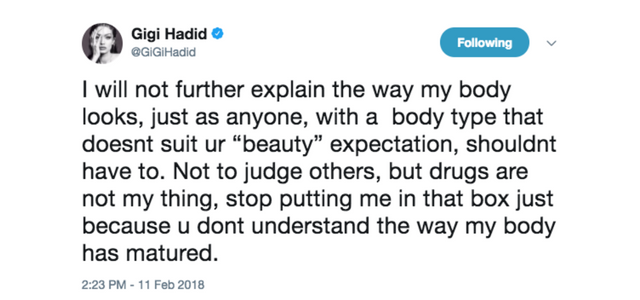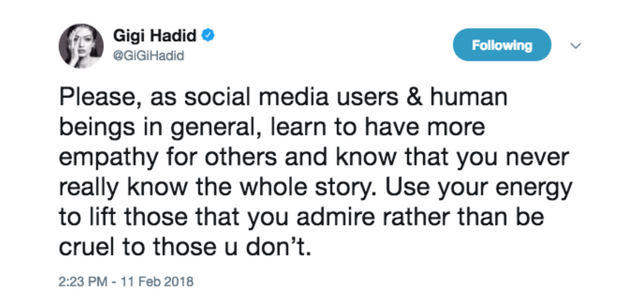 Amen to that. Now, catch up on all the latest action from NYFW in our day four round-up, including Gigi walking in Brandon Maxwell's show celebrating women across the world.