A time for good intentions, determination and reflection, the month of Ramadan kicked off earlier this week and so far, the community have come together to fast and perform simple (yet very effective) acts of kindness.
And if you're still uncertain on how you can do your part this Holy Month, thankfully Al Tayer Insignia's CSR initiative is the perfect way to give a lending hand to those in need.
The Middle Eastern retailer has partnered up with the United Nations High Commissioner for Refugees (UNHCR) on a campaign, titled 'Be The Light This Ramadan', to give the community an opportunity to contribute to making a change to refugees this Ramadan.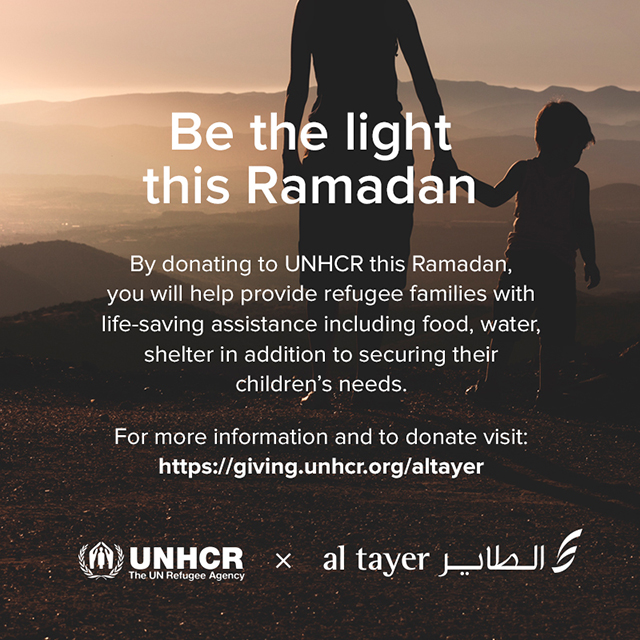 So, how does it work?
If you're shopping at Harvey Nichols – Dubai or Bloomingdale's across the Middle East (in which, we usually are), you'll be able to advocate for the cause by making a donation at checkout – yep, it's that simple.
With your donations (the amount is completely up to you), you'll be able to help provide refugee families with basic necessities during Ramadan, including food and water.
To give you an idea, a donation of Dhs25 will help a family with a meal for either the day or for iftar, Dhs175 for a week and Dhs750 for the month.
Also, if you're part of Al Tayer's loyalty program, Amber, you'll be able to donate using your Amber points. Looks like our shopping efforts are benefitting a cause…
The Be The Light This Ramadan campaign is set to run throughout the month of Ramadan, until June 5, 2019.
Now, discover an edit of freshly curated looks for Ramadan, all available at Harvey Nichols – Dubai.