Today's the day! The 72nd edition of the Cannes Film Festival is kicking off later today and ahead of the overall cinematic celebration, we're taking a look at what to expect from the region this year.
The presence of Middle Eastern talent strengthens every year and it's evidently seen at this year's 11-day celebration. Away from the bigger gala films, there are a handful of regional films set to make its mark to the Cannes' Promenade de la Croisette and only one competing for the event's most prestigious award, the Palme d'Or.
The film, It Must Be Heaven, is the feature film competing for the acclaimed category and it tells the story of Palestinian filmmaker Elia Suleiman (who also directed the documentary) as he travels to different cities across the globe — all whilst looking for unexpected parallels to his homeland.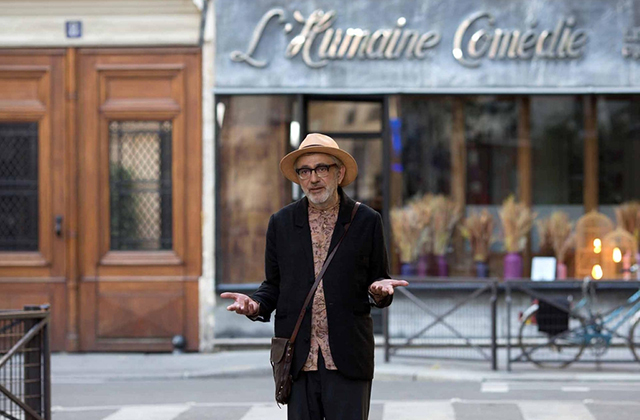 Also on the regional calendar, two films are set to compete in the festival's Un Certain Regard category.
A film by Algerian filmmaker Mounia Meddour, titled Papicha, tells the story of Algeria and how it was in the hands of extremists who wanted to establish an oppressive state in 1997. As the story continues, Nedjma (the film's protagonist) is a young university student and is dedicated to showcasing her talent on campus, which evetually led her to organise a fashion show with young women.
Next up, another film in the same category is a Moroccan movie by Maryan Touzani. Titled Adam, the film follows the story of two women: a widow and mother (Abla), and a woman who is heavily pregnant (Samia). Unfortunately, the latter has to leave the countryside as her baby's father refuses to acknowledge his child and end up seeking shelter at Alba's home. That's where the two women create a life-changing bond between them.
As part of this year's Special Screenings, one of the region's films, For Sama, will be making its debut. The documentary tells the true story of co-­director Waad AlKateab's life in Aleppo during the war. It's both an intimate story and adventurous journey that steps inside the mind and experience of a woman during the war. It sounds so good and we're certain it will be as the film has already picked up both the Grand Jury Award and Audience Award for Best Documentary at the SXSW Festival.
Stay tuned to Buro. Middle East for more coverage on the Cannes Film Festival.
In the meantime, find out why we watched Netflix's Quicksand in one fell swoop.