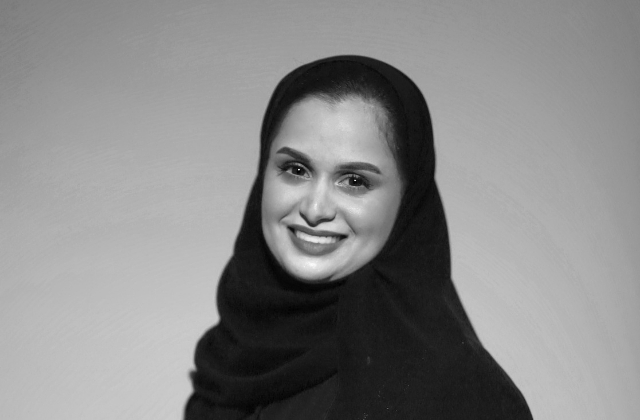 How did you come to be an illustrator?
I've always loved white spaces, colours, pens, and everything that motivates me to create new content. It was my when I first learnt how to hold a pen that I started to draw my favourite characters that I used to see on the TV.

You're self-taught — what drove you to learn this skill?

The internet was a great tool to explore different styles and tutorials to begin with. Also, a great impact was when I started to meet artists in my community or join their workshops which motivated me to improve my skills.

What do you love most about illustrating?

I love that the sky is the limit. The fact that whatever I imagine can be seen in reality, people can actually see what I have in my mind by using illustrating as a medium between me and the audience. I think it's one of the most powerful communication tools.

What tool/s do you use to do your illustrations?

I usually sketch on a piece of paper, scan it, then colour and enhance it using digital tools, like Adobe Photoshop. Recently, I fell in love with watercolours and traditional paints. But my most preferred tool is the iPad Pro and Apple Pen as it perfectly suits a "nomad artist" like myself who works a full time job, and then finally unwinds through creating art on the go and sharing with a simple tap, whether I am relaxing on my bed, in a coffee shop or even during my break at work.

What does your work mainly focus on?

I am known for capturing the Emirati pop culture. I believe that is nothing better than translating what you deal with on daily basis into an art piece. This approach made me stand out and got a good number of people from my society to feel "related" to what I create, or see it as a good "representation" of their life.

Is illustrating your full-time job?
I actually have a full time job, so creating art is something I do on the side but I cannot hide the fact that it came to compliment my professional life as I gained connections to a pool of talents. I'm having the best of both worlds.

What's been the biggest highlight in your illustrating career so far?
I had the honour to illustrate and design the children's storybook written by H. H. Sheikh Mohammed bin Rashid, titled Two Great Leaders. I believe that this is the highlight of my career as an illustrator since it had two of my great passions: Emirati culture and children! Having the opportunity to teach kids about the late founders of our country, where this book is enlisted in the curriculum of government school is beyond me. I still feel like it is a dream.
You recently participated in Apple's Big Draw event — why is it important for you to share your knowledge with others?
It is everything; I mentioned above that one of my ways to boost my skills is by attending activities by artists like myself. So to have the honour to have a talk under the Big Draw Festival in Apple Store in Dubai Mall is one of my highlights of this year.

What projects are you currently working on?
I'm working on improving my "Mnawrah" app where people can generate instant eCards that are targeting the Emirati-specific celebrations. I also work on many freelancing jobs on the side. Some of the projects are still confidential, stay tuned!
What do you want people to get out of the works you create?
I would love to empower people by making art more reachable, customised, relatable and accessible to them.