Abu Dhabi Art Fair will begin its 2018 edition tomorrow, November 14, running until November 17. And this year's event is particularly special given that the Fair is celebrating its 10th birthday. To mark the momentous occasion, Boucheron has signed on as the lead partner for this year's event.
It is the first time the French fine jewellery maison has partnered with the Fair and across the five days it will showcase its innate know-how to visitors with the presentation of three of the nine legendary Fleurs Eternelles rings from the Nature Triomphante High Jewellery collection. There will also be other pieces from the brand's vast high jewellery archive on display during the week.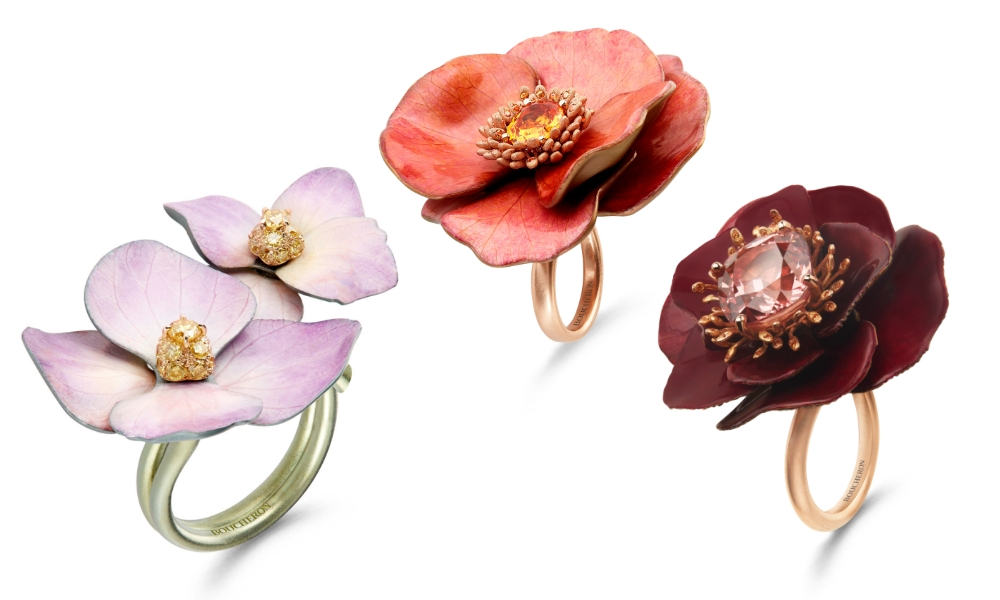 In a release, Hélène Poulit-Duquesne, the CEO of Boucheron, said of the partnership, "Our participation in the Abu Dhabi Art Fair is part of our ambition to grow in this dynamic market. This event is an opportunity for us to showcase the new face of the Maison and the Boucheron style, by offering a unique experience in the heart of a brand new, thriving cultural scene."
The idea behind the partnership is to help foster a cultural dialogue between Abu Dhabi and Paris, and Boucheron describes its role as being "to support creation in all its forms, and to become involved with the exceptional artistic development in this area."
Abu Dhabi Art Fair 2018 will run from November 14-17.
Now, find out which major show is coming to Dubai Opera next year.