We're getting closer to the first-of-its-kind Content Creator Awards, set to take place on May 18, and with leading brands, industry leaders, regional content creators and top talents ready to gather under one roof, the awards have revealed the impressive line-up of panellists set to evaluate each nominated creator across different criteria.
Made up of prominent figures, experts, marketers and industry leaders including those at the helm of Google, Visa, Gucci, Snapchat, PepsiCo, Samsung, Spotify, Bvlgari, Shiseido Group, Media Quest and more, the panel will come together on May 11 for an exclusive judging session to help determine the region's top creators.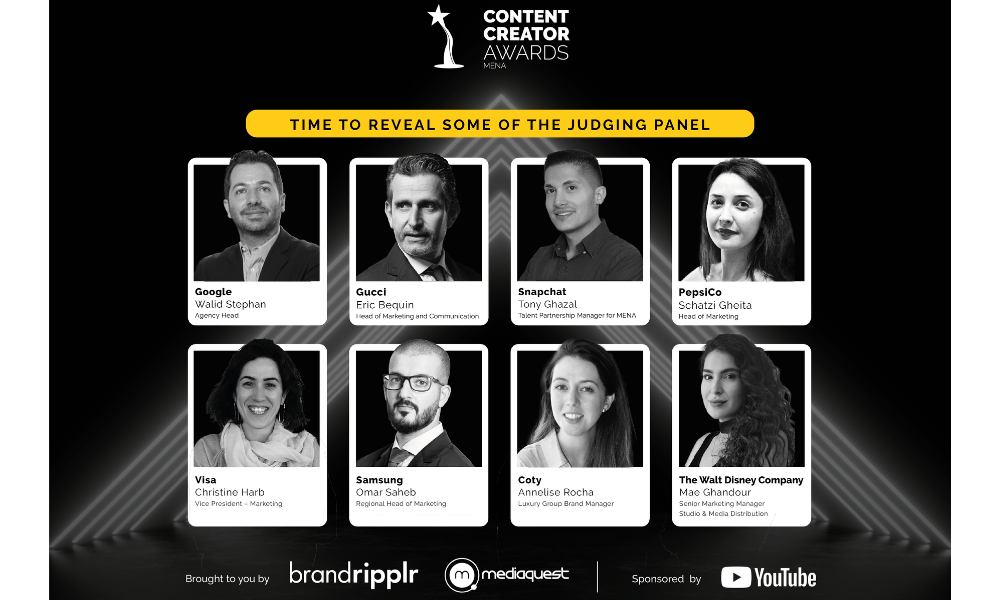 Organised by BrandRipplr, in collaboration with Media Quest, the MENA Content Creator Awards – the region's first of its kind event for brands and content creators – will announce the winners on May 18, held at Black Venue, Soho Garden, Dubai.
For the full list of the jury panel for the MENA Content Creator Awards, please visit menacreatorsawards.com/jury.