In a spectacular celebration of love yesterday, the union of Crown Prince Hussein, a youthful 28, and the visionary architect Rajwa Al Saif, a radiant 29, hosted an illustrious gathering of invitees including Prince William and his captivating consort Kate, captivating the hearts, while the elegance of the occasion was further embellished by the presence of the esteemed US First Lady, Jill Biden. This grand tie serves as a renaissance for the monarchy's image, while also kindling the embers of a strategic alliance between the resource-scarce Jordan and its opulent neighbor, Saudi Arabia.
The bride's dress.
Adorned in an exquisite white ensemble from Elie Saab, the radiant bride gracefully graced Zahran Palace, her arrival was a spectacle orchestrated by a time-honored 1968 Rolls-Royce Phantom V, meticulously crafted to honor the crown prince's revered great-grandmother. In a majestic display, the crown prince himself arrived earlier, bedecked in the resplendent regalia of ceremonial military uniform, a gold-hilted saber glistening at his side, embodying the embodiment of regal splendor.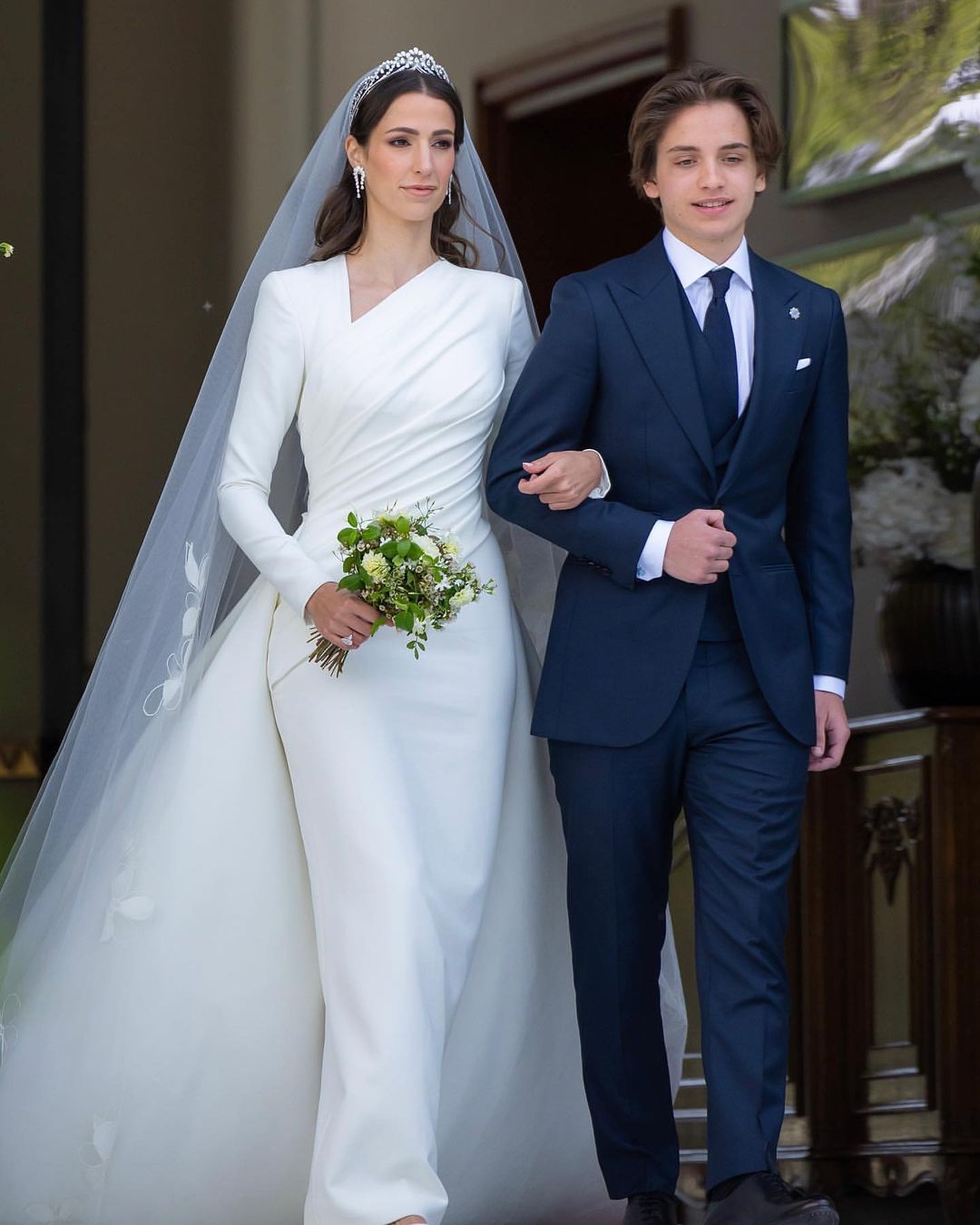 The tiara.
Princess Rajwa wore a new tiara that was created by FRED & has Arabic writing on the side which reads "Rajwatum min Allah" Rajwa means hope and it all translate to "Hope from God / Allah".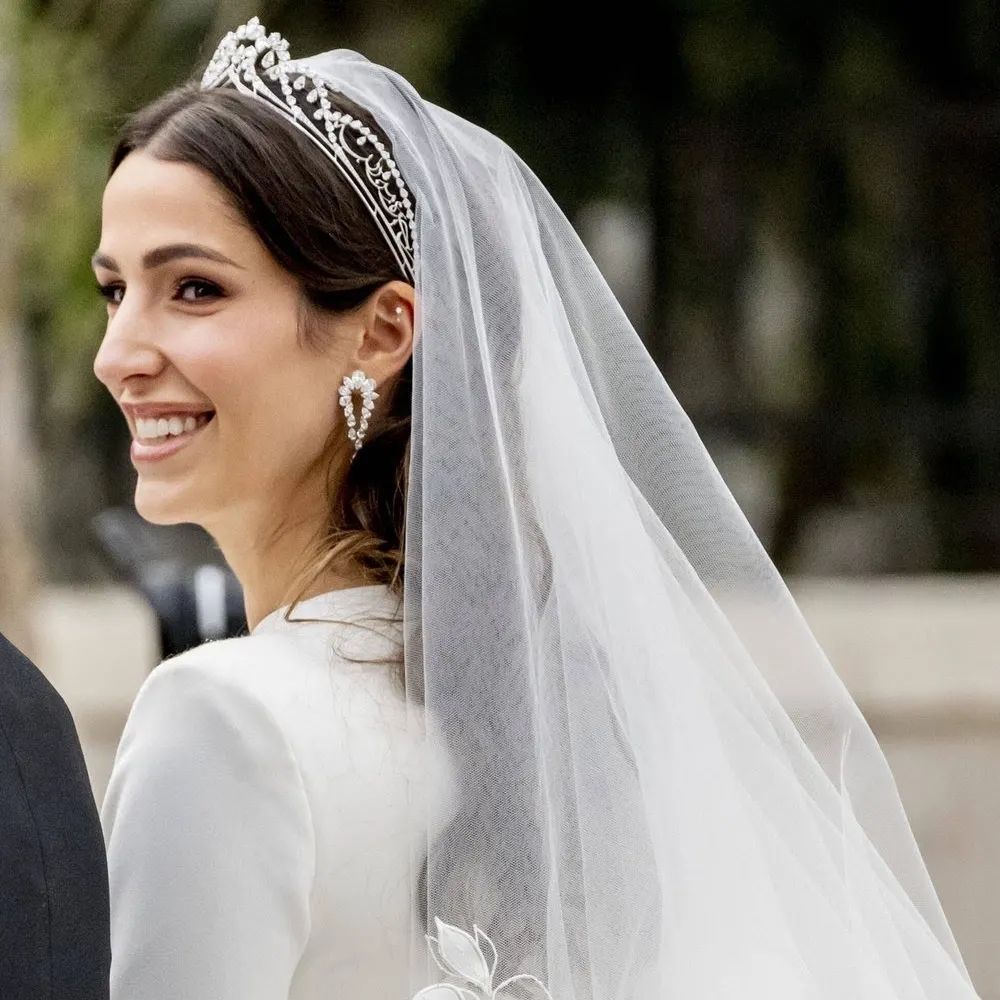 Queen Rania's dress.
Queen Rania graced the occasion with her regal presence, adorned in a captivating high-neck black Dior ensemble. Delicately interwoven with golden-toned embroidery that adorned the back, wrists, and throat, her attire emanated an aura of sophistication and grace.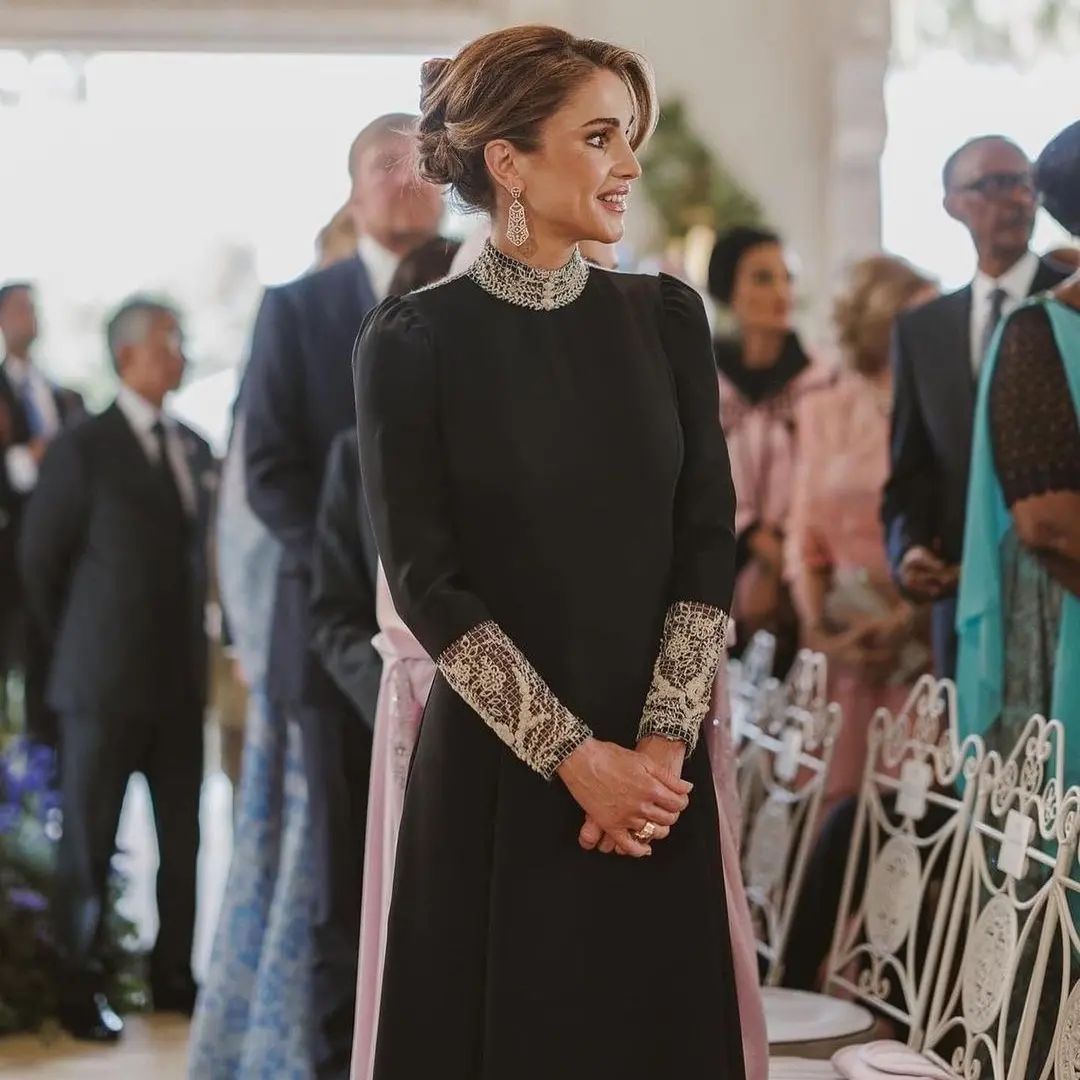 What did the Princess of Wales wear?
Radiant in her choice of attire, Catherine, Princess of Wales, captivated hearts as she entered the scene, accompanied by her dashing consort, Prince William. She donned a resplendent blush pink creation, reminiscent of the queen's exquisite taste. The ethereal gown, meticulously crafted by the renowned Lebanese designer Elie Saab, showcased intricate embroidery at the bodice, enhancing her innate grace and charm.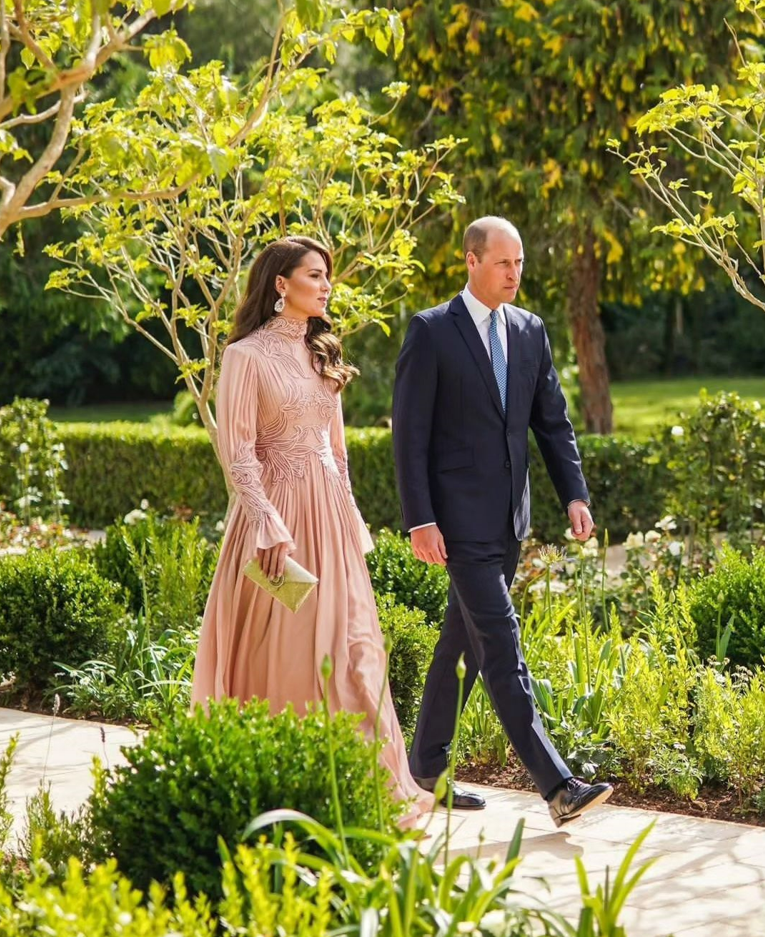 Gorgeous sisters of the Groom, Princess Iman and Princess Salma.
Princess Iman gracefully donned a bespoke creation from the renowned Ashi Atudio, embracing the spirit of individuality and artistry. Meanwhile, Princess Salma exuded timeless elegance in a captivating ensemble by Stella McCartney, reminiscent of the blossoming hues of spring in the enchanting year of 2023.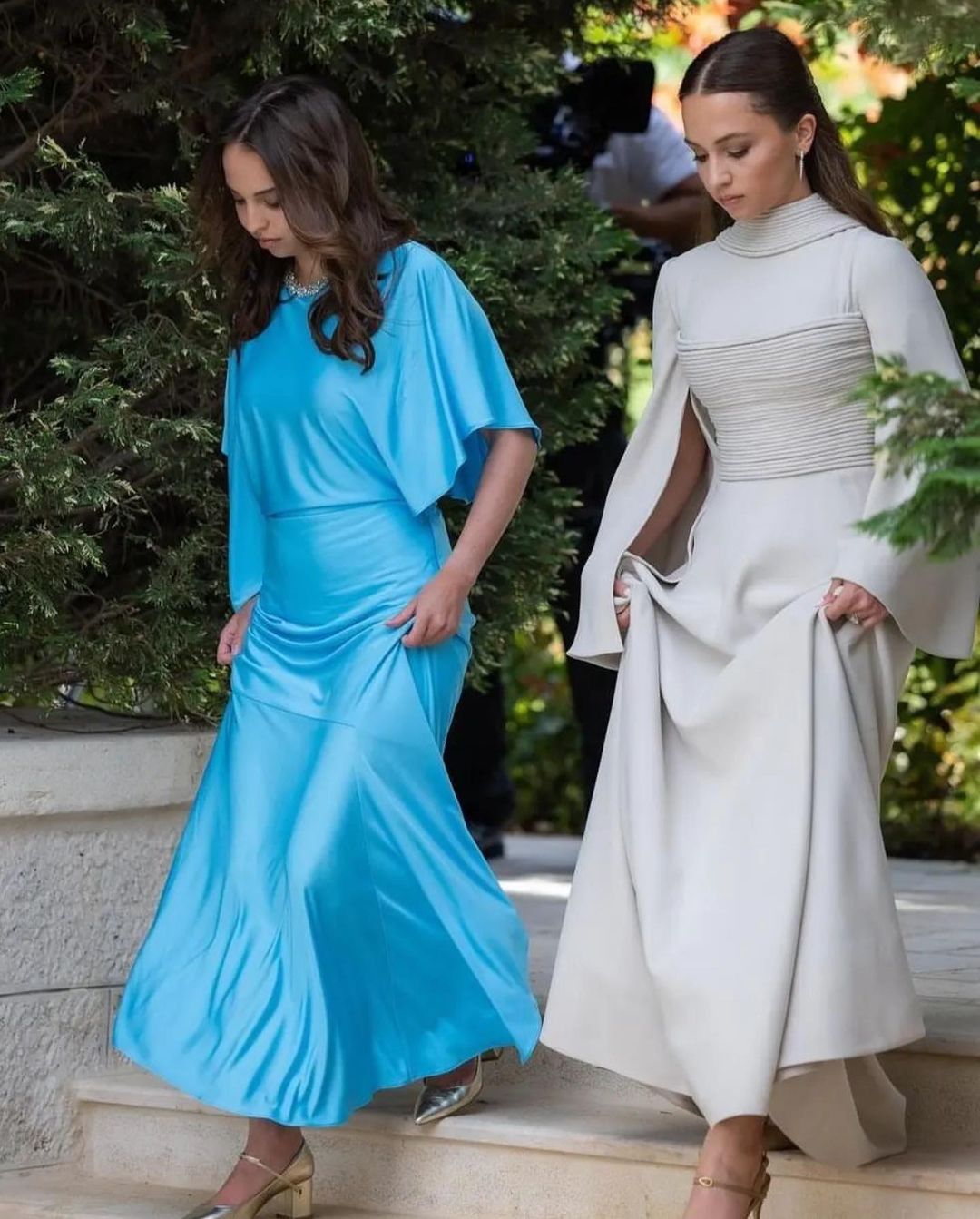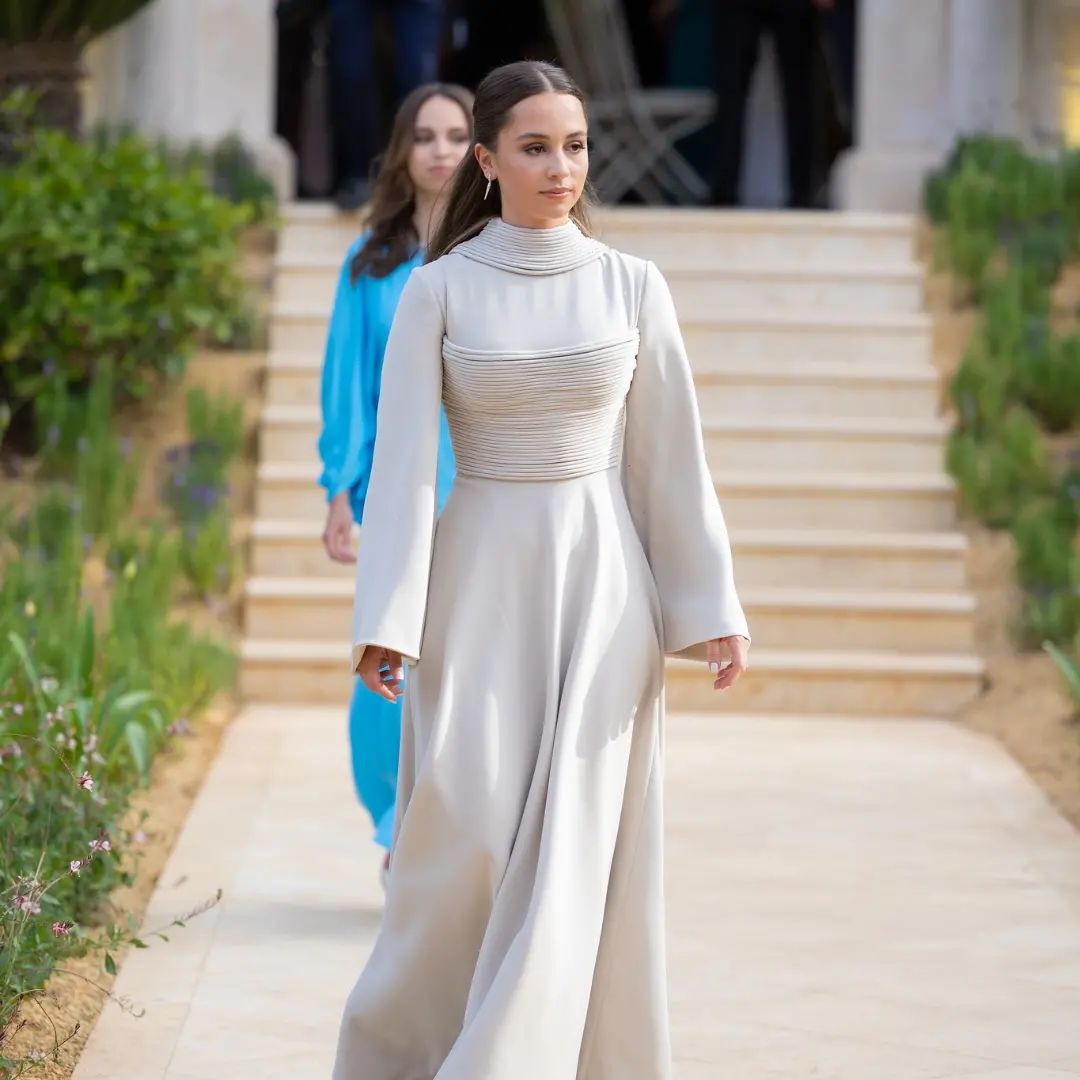 ALSO READ: SACHA JAFRI, CHOSEN BY THE BRITISH EMBASSY IN THE UAE TO CREATE KING CHARLES III CORONATION PAINTING.