The project was ceremoniously unveiled in the presence of His Highness Sheikh Ahmed bin Mohammed bin Rashid Al Maktoum, the visionary Second Deputy Ruler of Dubai and Chairman of the Dubai Media Council. Joining the prestigious event were HE Simon Penney, the esteemed Trade Commissioner for the MENA Region and South East Asia, who serves as the bridge between kingdoms, and the revered British Consul General to Dubai. Gracing the occasion was also the esteemed presence of HE Edward Hobart, The British Ambassador to the United Arab Emirates, infusing the event with diplomatic grandeur. Jafri's sublime creation, a testament to his artistic prowess, shall be presented as a precious gift from the British government to Dubai's ruling family, signifying the deep bond between nations. The awaited gift is set to be presented in the forthcoming month of June, stirring hearts with anticipation.
Unfolding before our eyes on an extraordinary canvas measuring 3 x 3 meters, a masterpiece of profound significance emerges. This artistic portrait serves as a visual testament to King Charles III's unwavering commitment and visionary aspirations for the United Kingdom. Within the strokes and hues, lies his vulnerabilities, his unwavering faith, his steadfast dedication to environmental conservation and transformative change, and his historic role as an unyielding champion of all faiths.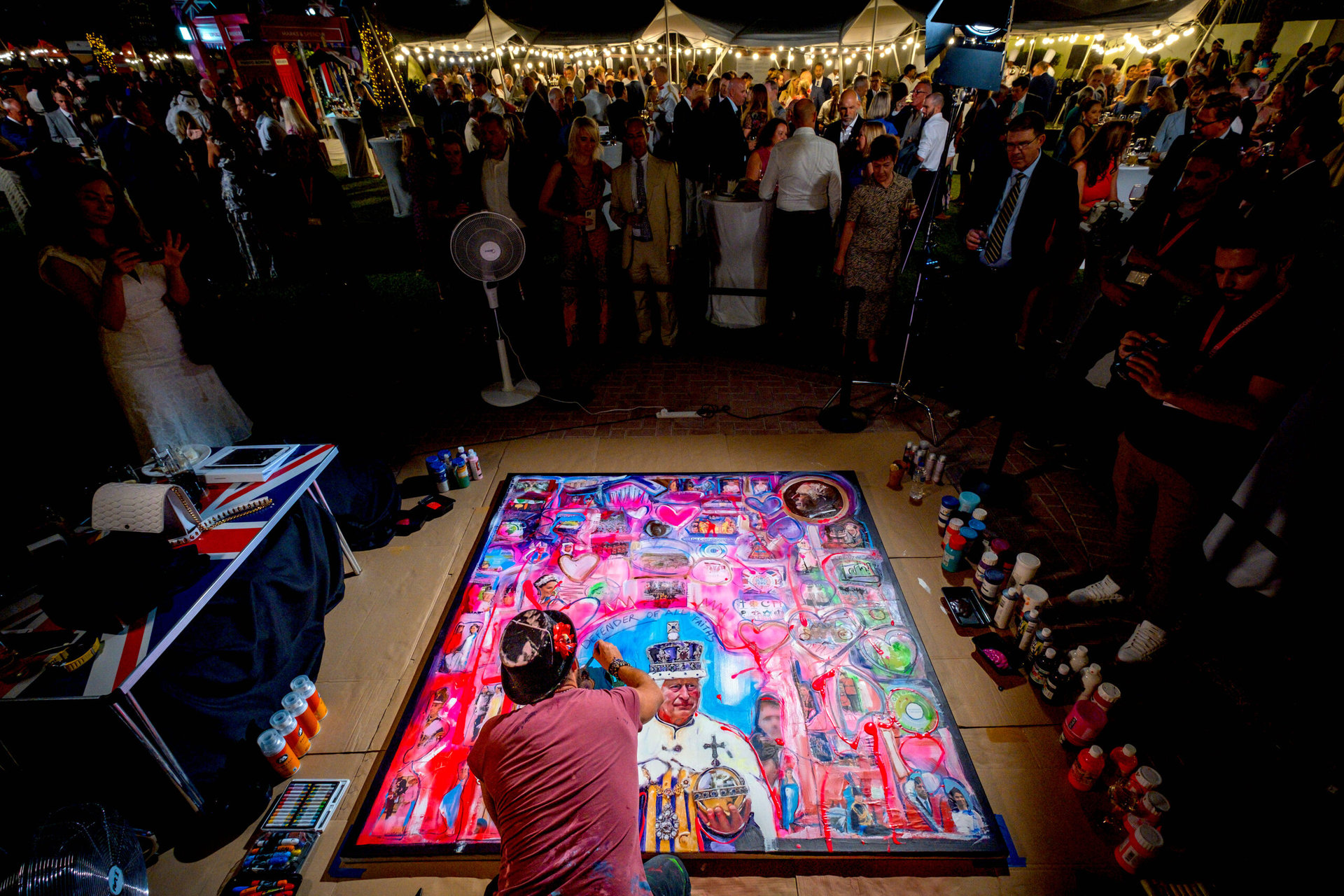 Jafri's awe-inspiring creation ventures further, celebrating the unique bond that King Charles III shares with the United Arab Emirates, where love and admiration intertwine diverse faiths and architectural splendor. Having built an intimately profound connection during numerous visits, King Charles III holds a deep affection for the Muslim faith, its people, and the royal families of the UAE. This profound connection reverberates through the captivating strokes of Jafri's brush, evoking a sense of emotion within the beholder, encapsulating the shared journey of two realms entwined by destiny.
"To be commissioned to create this incredibly important painting is a really special honour for me. I have a particular love and long-term personal relationship with the British Royal family, having worked with both HRH King Charles III and HRH Prince William in a very personal capacity on their various charitable projects, both at home and abroad, for over 15 years now. To be able to capture King Charles III's philosophies, concerns, passions, and personal visions of the past, present, and future, as a gift from the British Crown to the ruling family of Dubai, is very personal to me, and is most certainly a highlight of my career", said Jafri.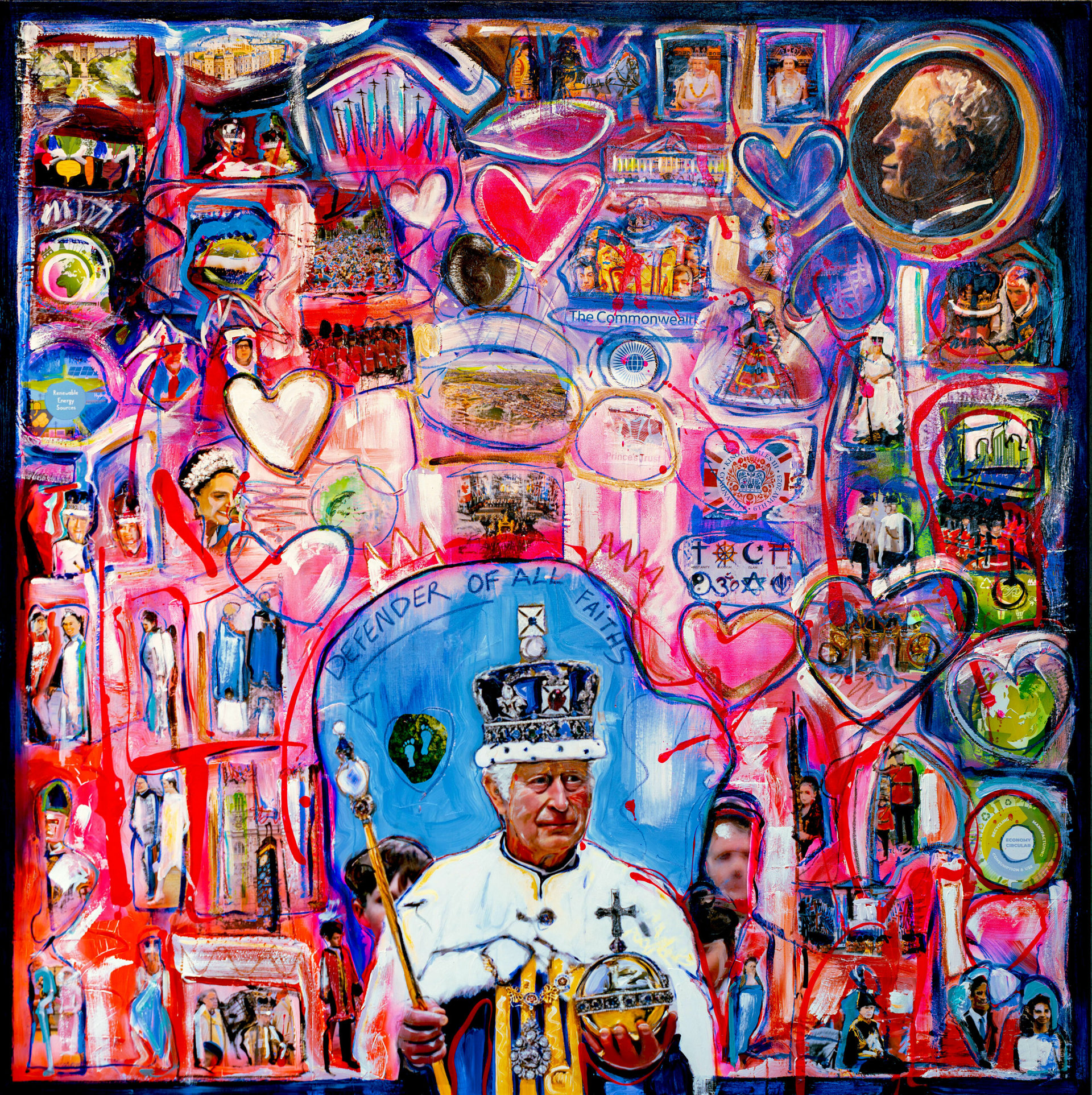 ALSO READ: WE BE SIPPING COFFEE AT THE NEWLY OPENED LOUIS VUITTON LOUNGE AT DOHA'S AIPORT.