With the ongoing humanitarian crisis in Palestine, the digital world is flooded with powerful art, illustrations, and infographics showing solidarity with the Palestinian people. Symbols of Palestinian resistance–like the watermelon, olive trees, and the checkered keffiyeh–have emerged in abundance as a part of these virtual posts. In an attempt to educate ourselves on these recurring symbols, we did some research on the Palestinian keffiyeh to understand its roots and significance.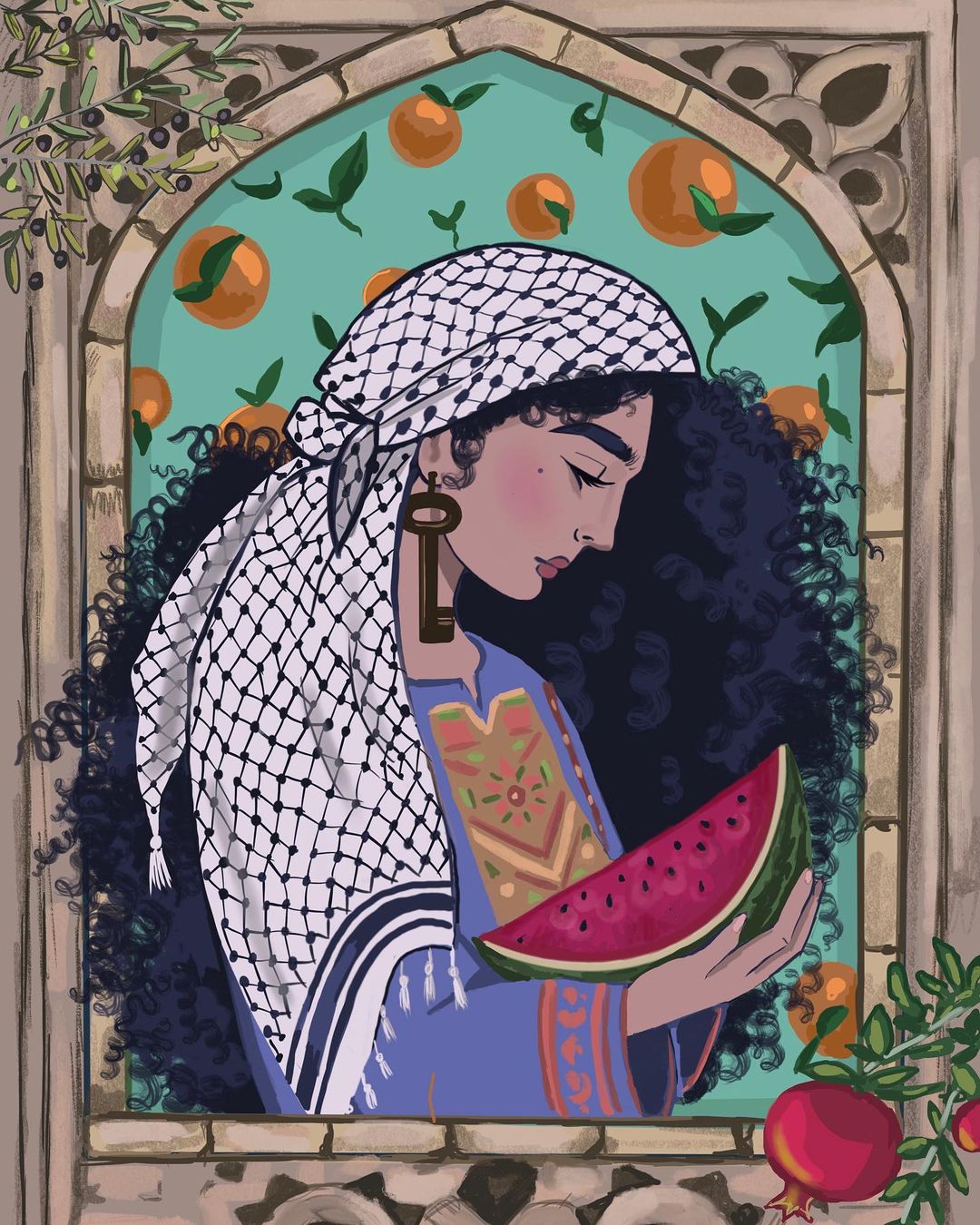 The Palestinian keffiyeh, with its iconic black-and-white checkered pattern, is more than a mere piece of clothing; it is a powerful symbol of Palestinian identity and resistance. The name "keffiyeh" traces its origins to the Iraqi city of Kufa. While the Iraqi version features more black than white, the Palestinian keffiyeh displays more white than black. This distinctive garment is typically worn around the neck or as a headband. It features a square shape and is adorned with fringes. The keffiyeh is crafted from materials such as silk, cotton, or wool and was initially used to protect oneself from the harsh desert climate.
The keffiyeh's unique embroidery carries deep meaning in Palestinian culture. While some interpretations suggest that the embroidery symbolizes a fishing net, others believe that the lines on the keffiyeh represent the olive leaf.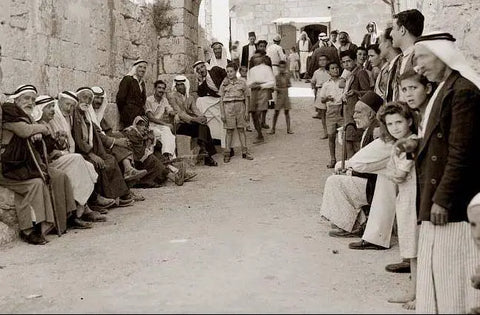 The keffiyeh is believed to have made its way into Palestine during the British mandate when borders were fluid. Its pivotal role in the Palestinian struggle can be traced back to the Arab Revolt in Palestine in 1936. During this time, it served as more than a simple head covering; it played a crucial role in safeguarding the identities of Palestinians, enabling them to evade arrest and protecting the spirit of the revolution.
The keffiyeh gained even more prominence in 1974 when the former President of the Palestinian Authority, Yasser Arafat, addressed the United Nations wearing a keffiyeh. Since then, it has become a symbol of resistance, challenging injustice, oppression, and occupation. Palestinians don it for both social and political reasons, emphasizing their commitment to opposing the occupier.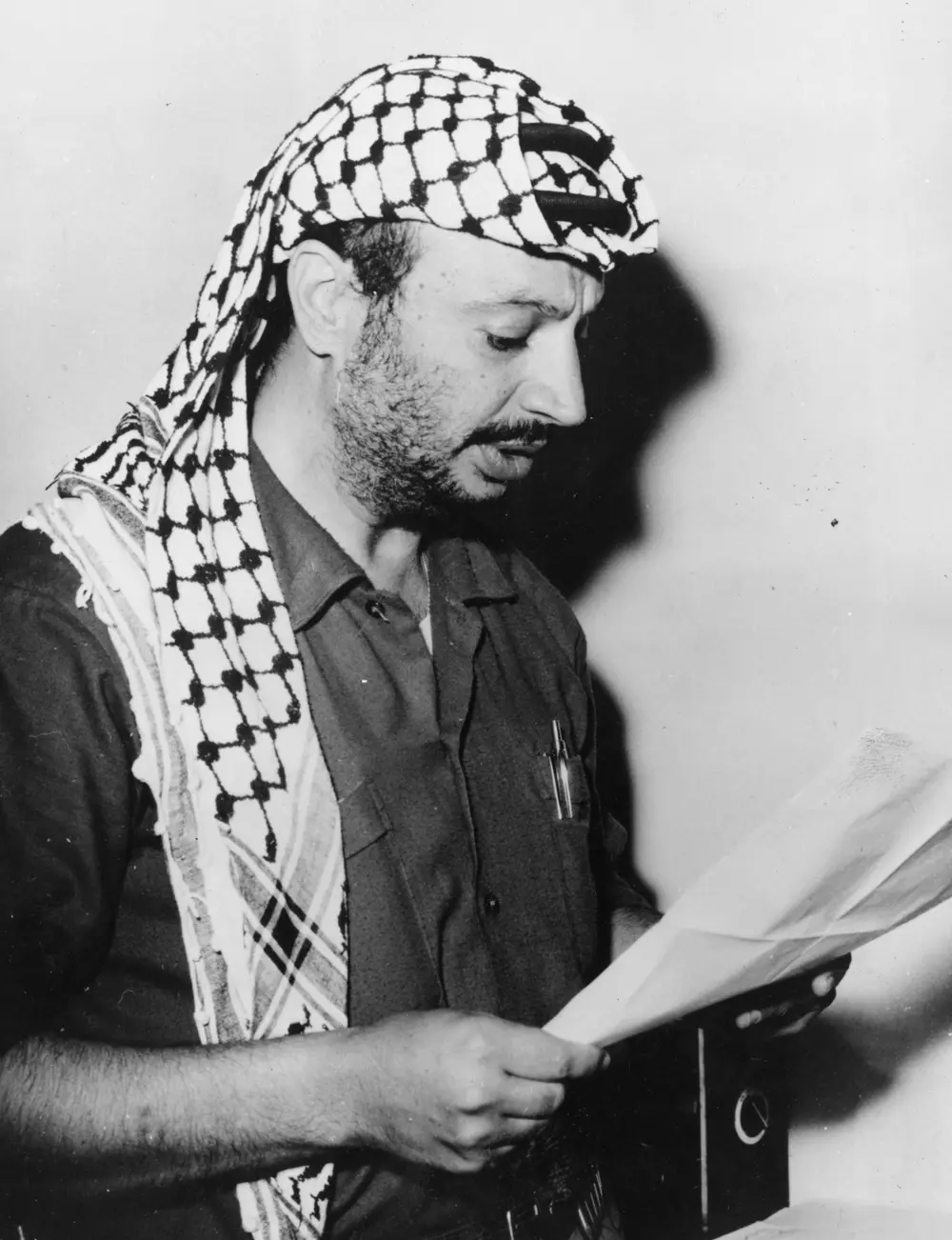 The keffiyeh is not confined to a particular group or gender. It has become widely accepted across Palestinian society, with people wearing it in various ways, whether on their heads, shoulders, chests or around their necks.
This keffiyeh symbol is more than a piece of fabric; it represents sovereignty, identity, existence, and revolution. It is the shared language of the Palestinian people, both at home and abroad, uniting them in their unwavering determination to resist oppression and maintain their distinct identity.
ALSO READ: THE DECADENT HERMÈS 'MUSC PALLIDA CREME DE PARFUM' WILL REVOLUTIONIZE YOUR SKINCARE ROUTINE.