There is something inexplicably magical about fragrances. For they hold the distinct power to evoke our senses, transporting us to particular places and moments in time in an instant. Nobody understands this better than the noses at Hermès, who use innovative techniques to bring forth the most enchanting scents. It was out of this desire to create a unique sensory experience that Hermès' perfumer Christine Nagel composed the 'Musc Pallida Creme de Parfum.'
The Hermès 'Musc Pallida Creme de Parfum' falls under the brand's 'Hermessence' collection, which was launched in 2017. With 'Musc Pallida Creme de Parfum,' Nagel has taken the concept of scent to a new dimension, creating a decadent body cream that's as luxurious to the touch as it is to the nose. Designed to deeply hydrate the skin, the Hermès 'Musc Pallida Creme de Parfum' melts into the skin upon application.
Nagel said about the cream, "After oils, which are extremely tactile, I wanted to give fragrances a different sensory appeal."
The cream captures the warm, sensual alchemy between musks and powdery iris, evoking emotions and memories with every use. But what truly sets the 'Musc Pallida Creme de Parfum' apart is its devotion to nature. Comprising 91% natural ingredients, this formula is a testament to Hermès' commitment to sustainability and quality.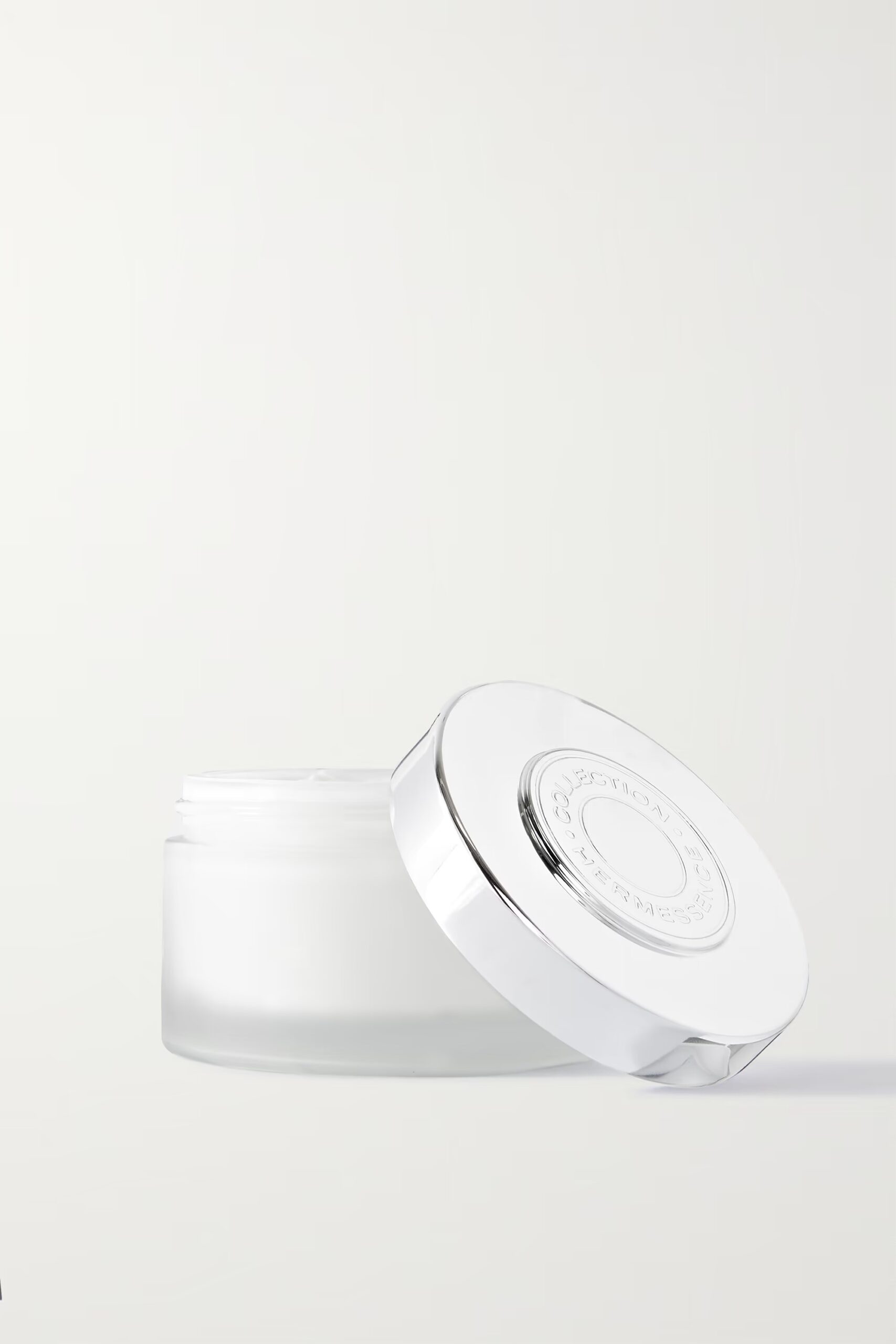 Describing the cream, Nagel said, "A promise of sensuality. The desire to forge a liquid gold that recalls the richness of the unguents of yesteryear. A gentle alchemy of iris and musks."
The cream is a concentrated blend of nourishing, moisturizing, and soothing ingredients, including sweet almonds, macadamia, argan oils, shea butter, and aloe vera extract. With each sumptuous dollop, your skin is lathered in the hydrating blend, leaving it radiant and supple.
ALSO READ: SCORE MAJOR STYLE POINTS WITH PUMA X MCM'S BASKETBALL INSPIRED COLLECTION.