The sixth and final season of the hit Netflix series The Crown will land on the streaming platform this week, and honestly, we can't wait. The sixth season of The Crown will be released in two parts, with the first part coming out on November 16 (episodes 1 to 4), followed by the second part on December 14 (episodes 5-10).
The Crown season six picks up from where the season five finale left off – with Princess Diana heading to the South of France on the invitation of Mohamed al-Fayed. The first part of the upcoming season follows the late Princess (played by Elizabeth Debicki) in the final days leading up to her tragic death on August 31, 1997.
Undoubtedly one of the most influential figures of her time, Princess Diana was famed for her humanitarian work and her style—both of which have been meticulously emulated in previous seasons of The Crown. From her signature collared dresses in the 80s to her magnificent wedding dress to her iconic revenge dress, the Princess Diana fashion moments on the show have been breathtaking.
This season is no different. In true Princess Diana fashion, Elizabeth Debicki seamlessly transitions between tailored pantsuits and beachwear as the show depicts her Royal engagements as well as a vacation in France.
As the royal drama makes one last comeback, we are taking a look at the Princess Diana fashion moments that made it into the final cut.
PRINCESS DIANA'S RED DRESS AT THE NORTH RYDE MEMORIAL HOSPITAL SYDNEY IN 1996.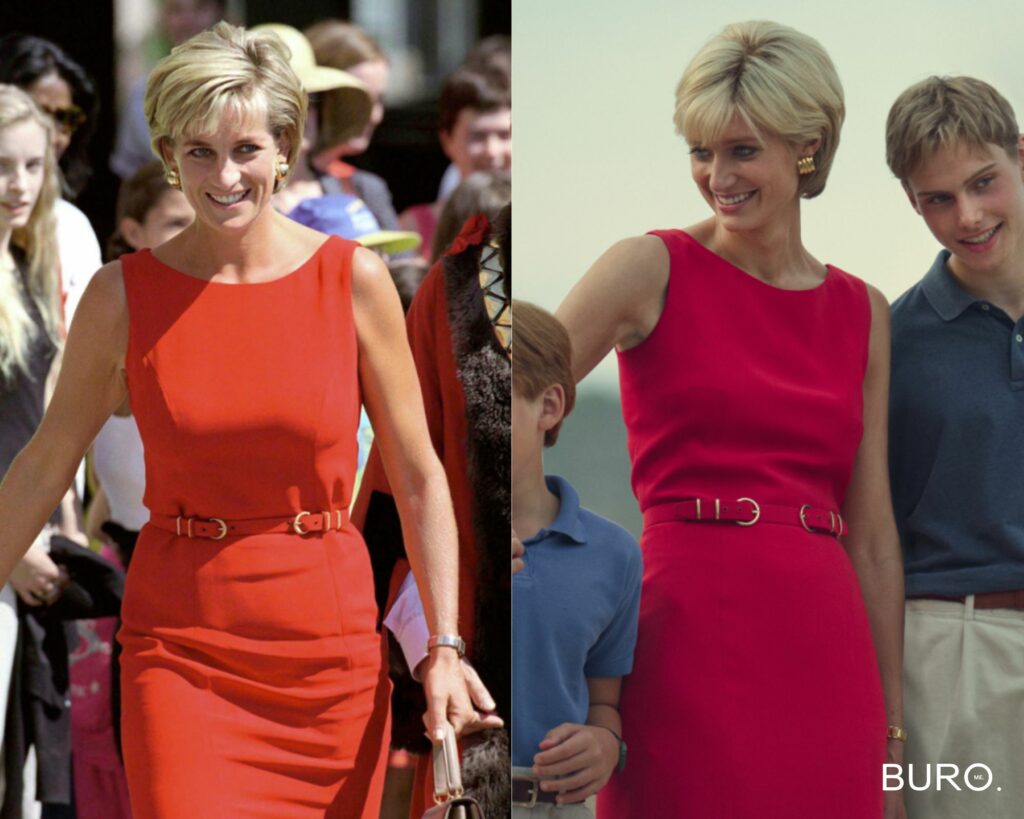 PRINCESS DIANA'S FAMOUS BLUE SWIMSUIT MOMENT IN PORTOFINO.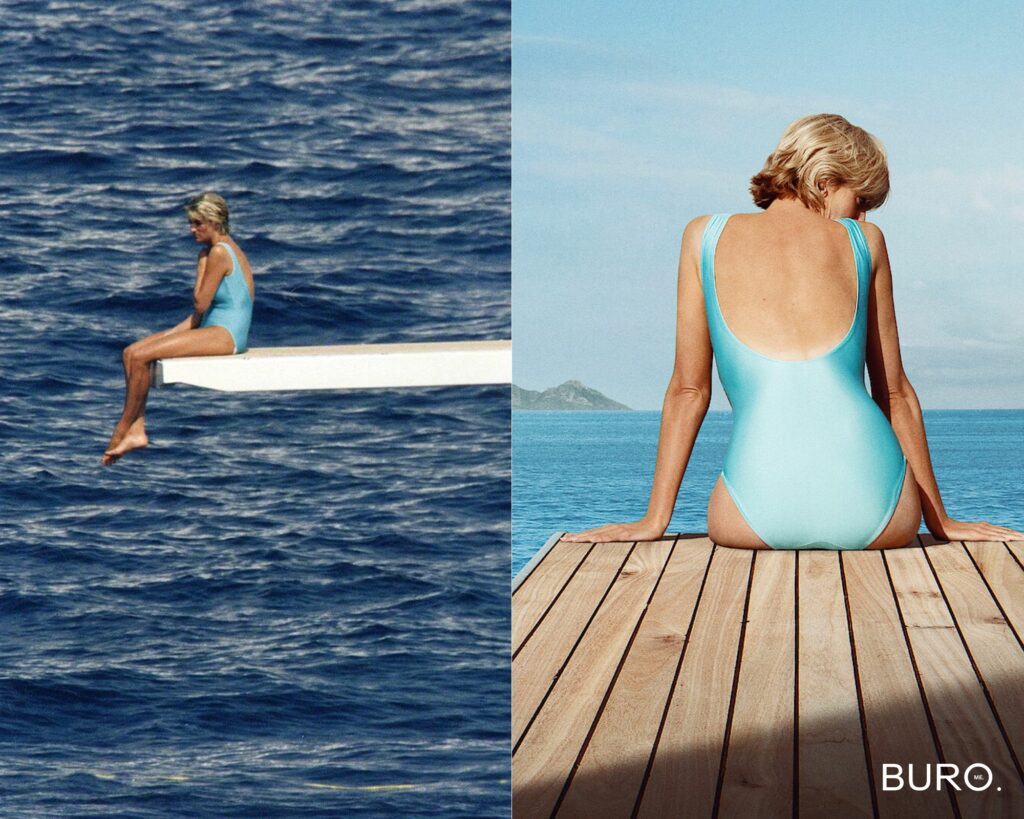 THE OUTFIT SHE WORE WHEN SHE WALKED AN ACTIVE MINEFIELD IN ANGOLA IN 1997.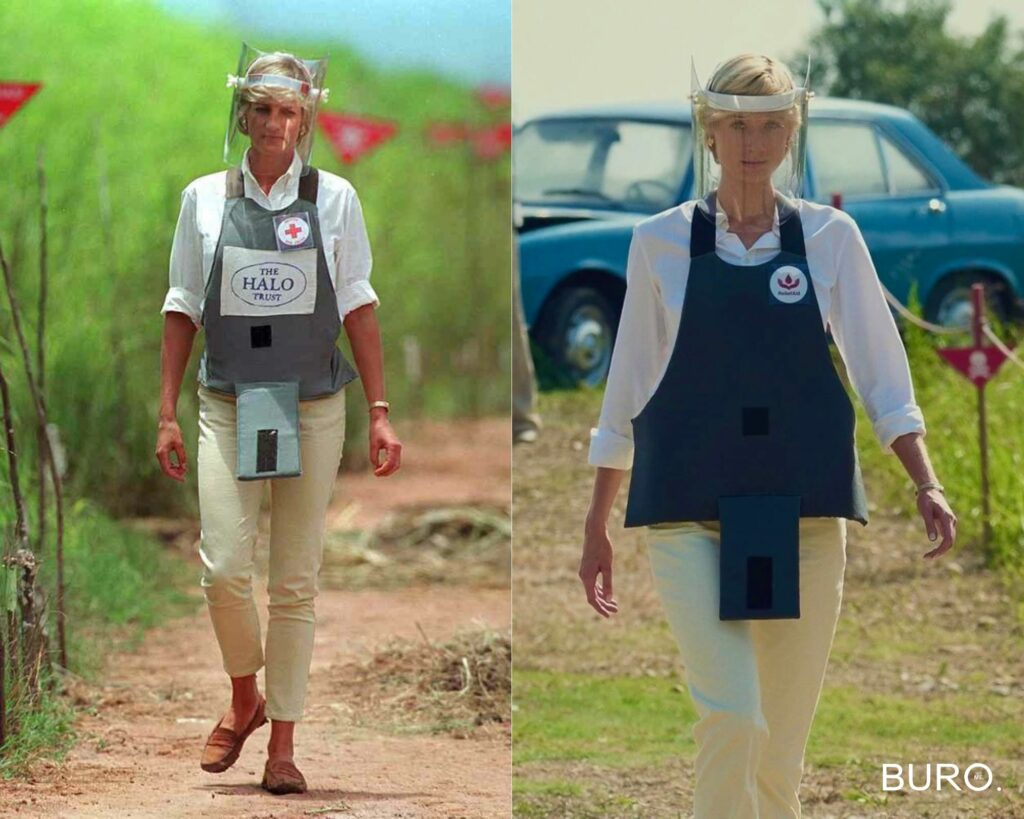 THE LEOPARD PRINT SWIMSUIT SHE WORE IN SAINT TROPEZ.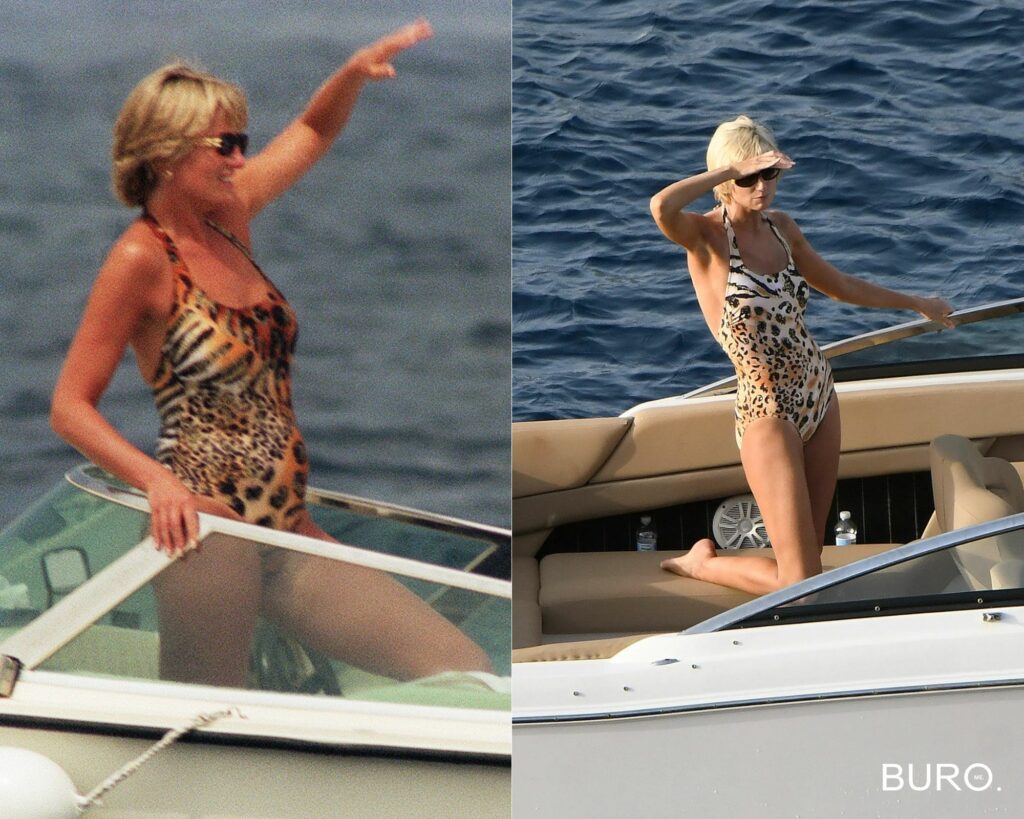 THIS CHIC OUTFIT SHE WORE ON A TRIP TO BOSNIA IN 1997.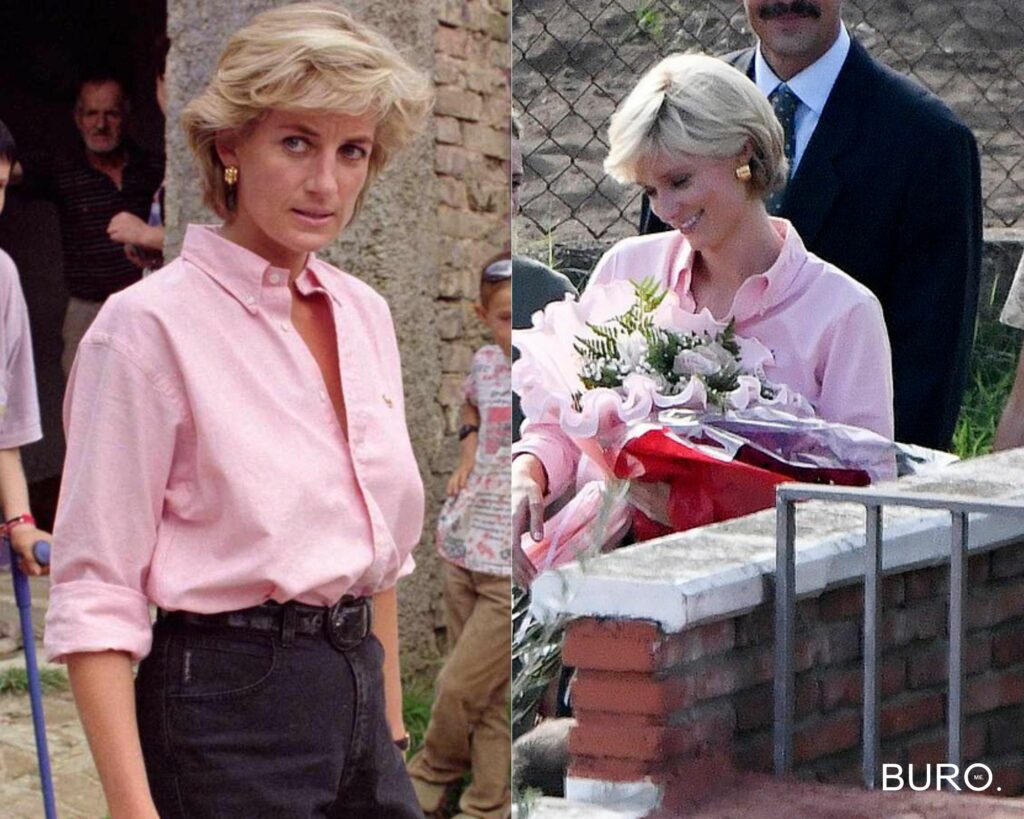 THE GREY SUIT THAT SHE WORE ON HER TRIP TO FRANCE IN 1997.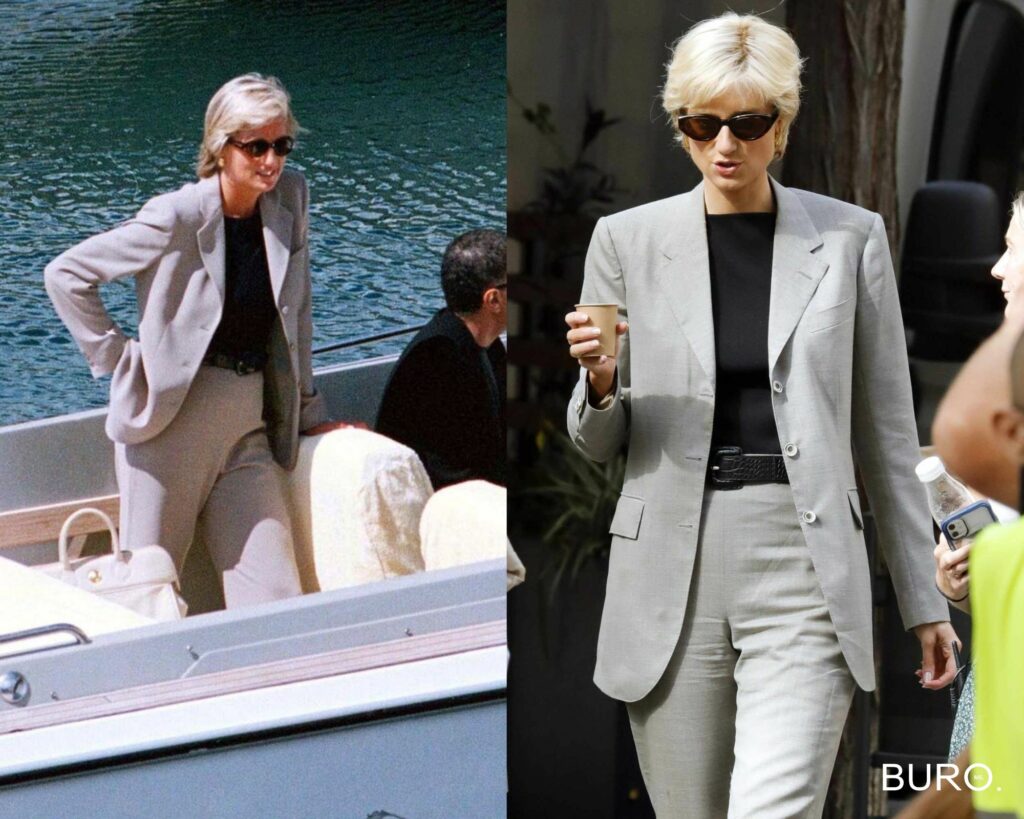 ALSO READ: DAZZLING SIPS AND LUXE VIBES: WE'D BE INDULGING IN ELEGANCE AT TIFFANY & CO.'S DUBAI MALL CAFÈ.