The 41-seat dining space features a distinctive concrete tile floor adorned with playful multicolor accents by Peter Marino. In this area, bespoke furniture, including cast glass tables and Tiffany Blue striped chairs with custom monograms, surrounds a centerpiece reminiscent of a chandelier, suspending Tiffany Blue® boxes. Plate wall art and pieces from Richard Prince's "Tiffany" series are juxtaposed with fabric-clad accent walls in custom-colored Tiffany Blue® hues, enhancing the overall décor.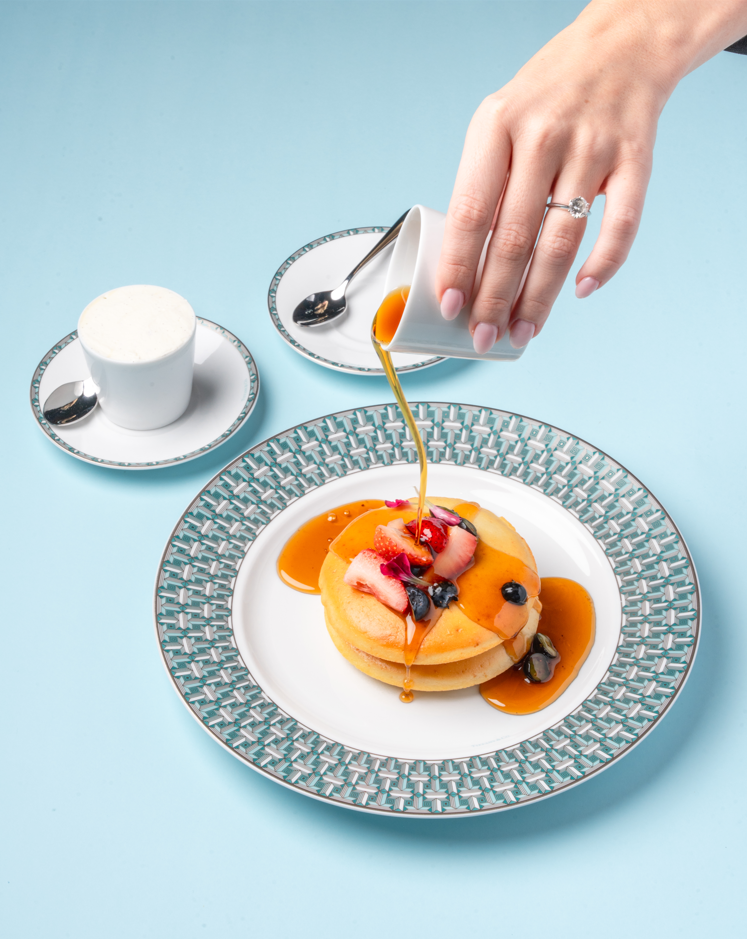 Outside the café, the tradition of crafting enchanting window displays continues, inviting passersby to marvel at the fantastical scenes and exquisite high jewelry creations. This enduring allure is famously depicted in the iconic film Breakfast at Tiffany's, where the lead character, captivated by the flagship store's window display on Fifth Avenue in New York, is beautifully captured.
The Blue Box Café offers seasonal cuisine with a French-inspired twist on New York classics. Created in partnership with RIKAS Hospitality Group and inspired by Tiffany & Co.'s New York heritage, the menu features three signature culinary experiences: the chic Breakfast at Tiffany's, an enchanting Afternoon Tea at Tiffany's, and luxuriously casual all-day dining with a delicate French touch.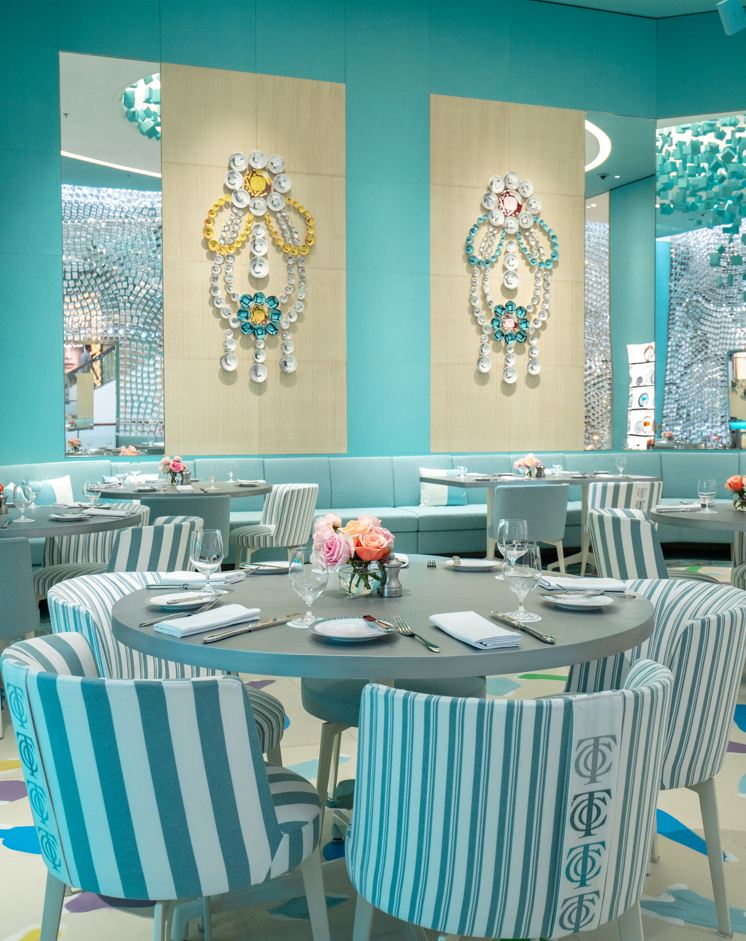 All dishes are presented on Tiffany T True dinnerware in Tiffany Blue®. This collection, inspired by the jewelry line of the same name, features the sleek T motif—a signature House code. Crafted from Limoges porcelain, each piece is adorned with a hand-painted gold geometric interpretation of the Tiffany T True motif on the rims. From freshly baked croissants and viennoiseries to the iconic "Café Tiffany" Black Angus Tenderloin, guests can indulge in a truly unique Tiffany gastronomic experience.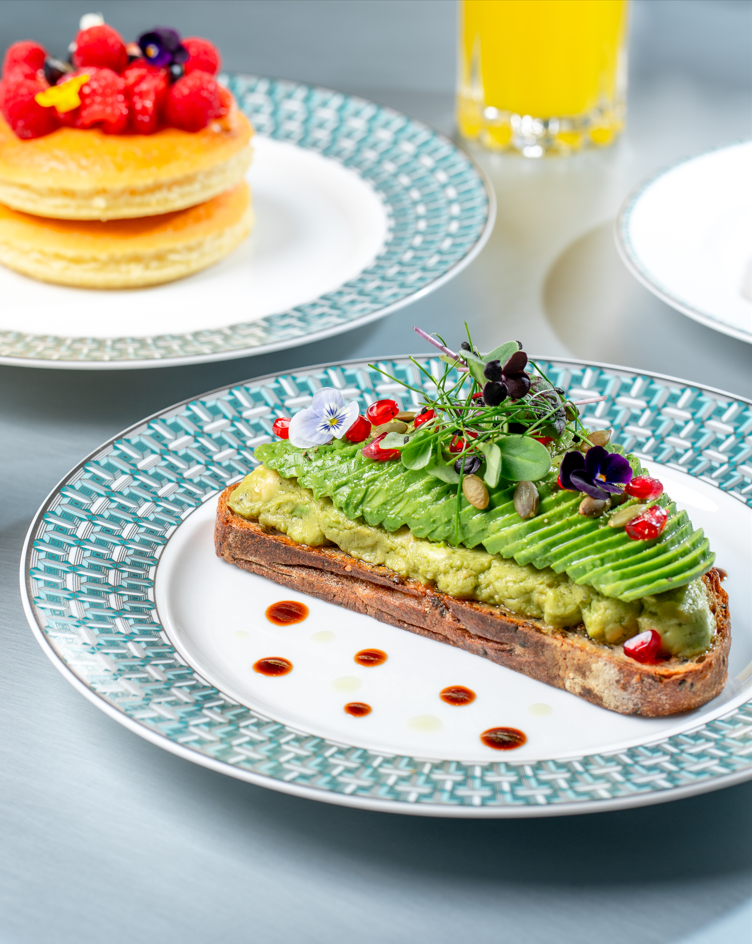 Blue Box Café, the latest culinary venture by RIKAS Hospitality Group, joins a collection of the UAE's most iconic award-winning restaurants and cafes. The group, with a philosophy rooted in creativity and pushing boundaries, continues to foster a culture of culinary innovation, providing guests with an authentic and luxurious hospitality experience through this partnership.
ALSO READ: THE 2024 MET GALA THEME HAS BEEN REVEALED – HERE'S EVERYTHING WE KNOW.