Nestled in the heart of Paris, on the illustrious Avenue Hoche, Le Royal Monceau Raffles Paris is a testament to timeless luxury and artistic sophistication. Originally built in 1928, Le Royal Monceau Raffles Paris underwent a two-year makeover by designer Philippe Starck, reopening its doors in 2010. Awarded the prestigious "Palace" distinction in 2013, the hotel stands as the most exciting luxury destination in Paris, near the Champs-Elysées. This year, as the palatial property celebrates the 13th anniversary of its revival, Le Royal Monceau Raffles Paris invites the world to rediscover the essence of quintessential Parisian art, culture, and hospitality.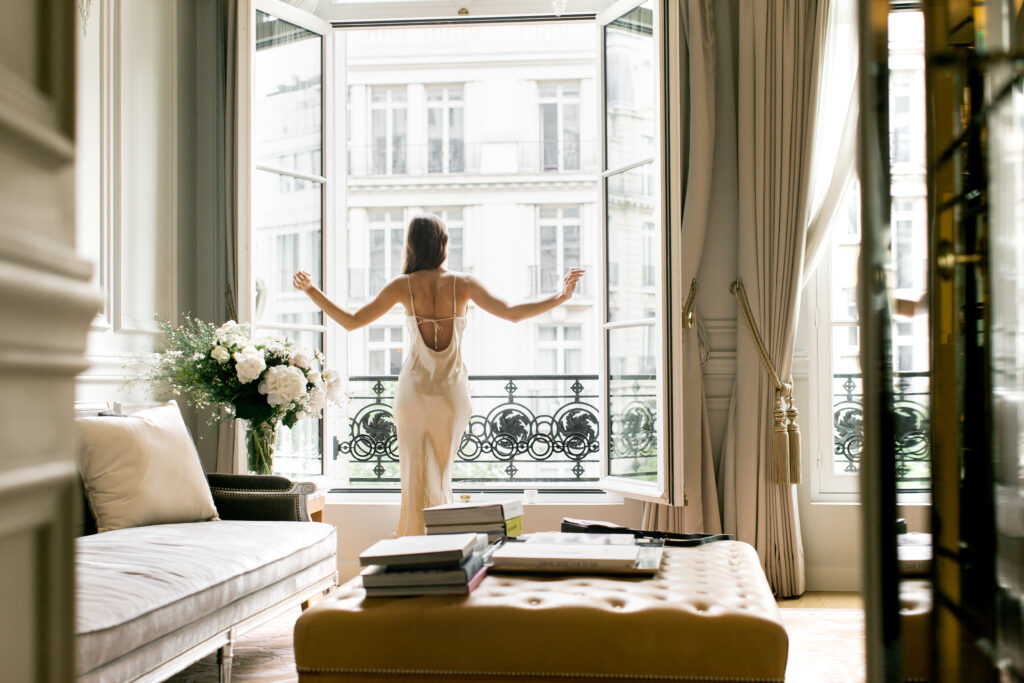 APPRECIATION FOR ART
Le Royal Monceau Raffles Paris has seamlessly retained its distinctive artistic touch, captivating art and culture enthusiasts worldwide. The hotel pays homage to musical legend Ray Charles through the immersive Ray Charles Suite. This suite offers a sensory journey, blending elegant design and a passion for music, featuring a Pleyel piano and intimate photographs taken by Charles' wife, Arlette Kotchounian.
REGAL PRESIDENTIAL SUITES
The prestigious Presidential Suites stand as opulent sanctuaries, each with three bedrooms exuding French glamour at its finest. These spacious suites provide a private and personalized Parisian experience, adorned with meticulously selected works of art and offering breathtaking views of Avenue Hoche and the iconic Arc de Triomphe.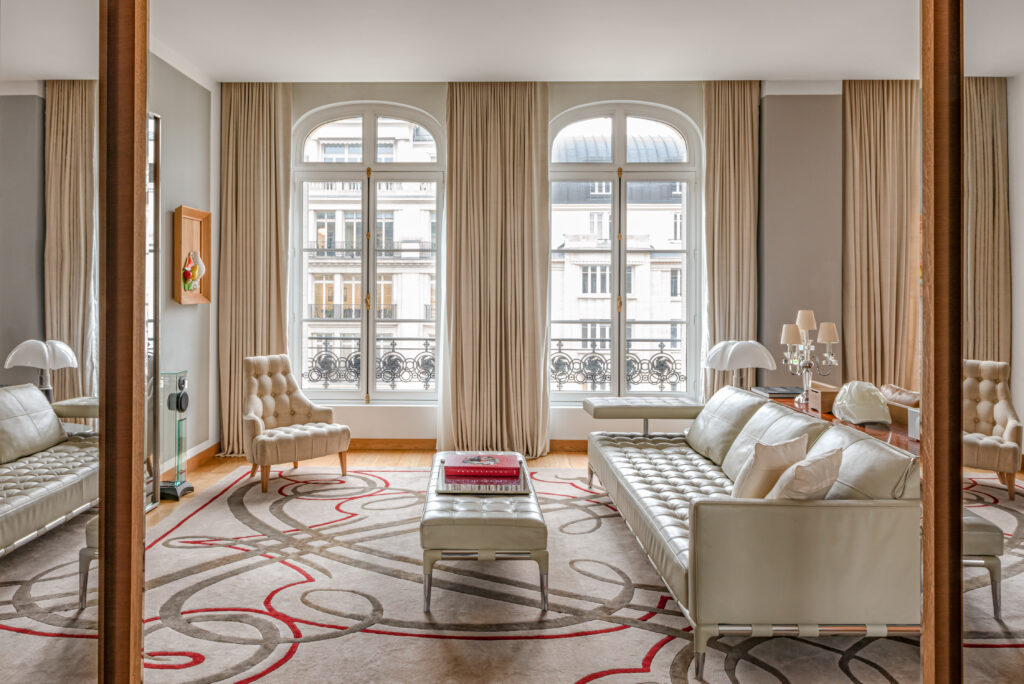 A REJUVENATING SPA
The Clarins & myBlend Spa at Le Royal Monceau Raffles Paris offers a haven of peace. Guests can indulge in personalized treatments with Clarins products and cutting-edge beauty tech by myBlend. The spa features a 23-meter swimming pool, Pilates and fitness rooms, and innovative experiences like the Morning or Evening Routine, providing a unique blend of well-being, technology, and innovation.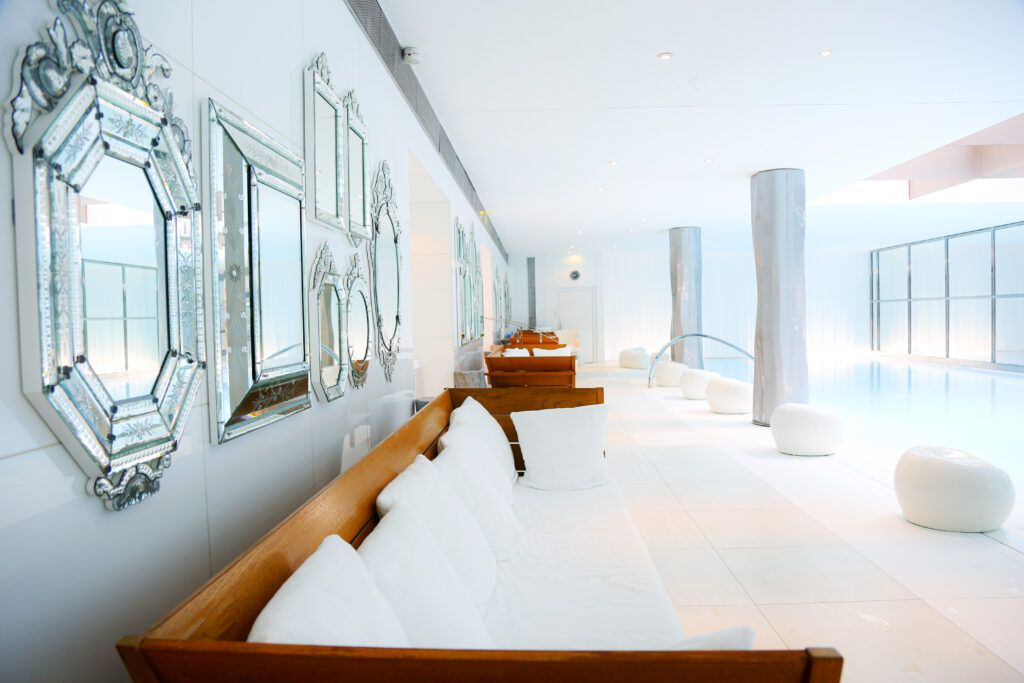 GASTRONOMIC EXCELLENCE
The three restaurants housed in the hotel have become culinary references, delighting both Parisian locals and global guests. Matsuhisa Paris, with its shimmering ceiling, sets a creative atmosphere, while Il Carpaccio takes diners on an unforgettable gourmet journey with decor featuring shells from Italian shores. Le Bar Long, intensified by Starck's iconic red signature, embodies the hotel's passion for aesthetic and culinary creativity.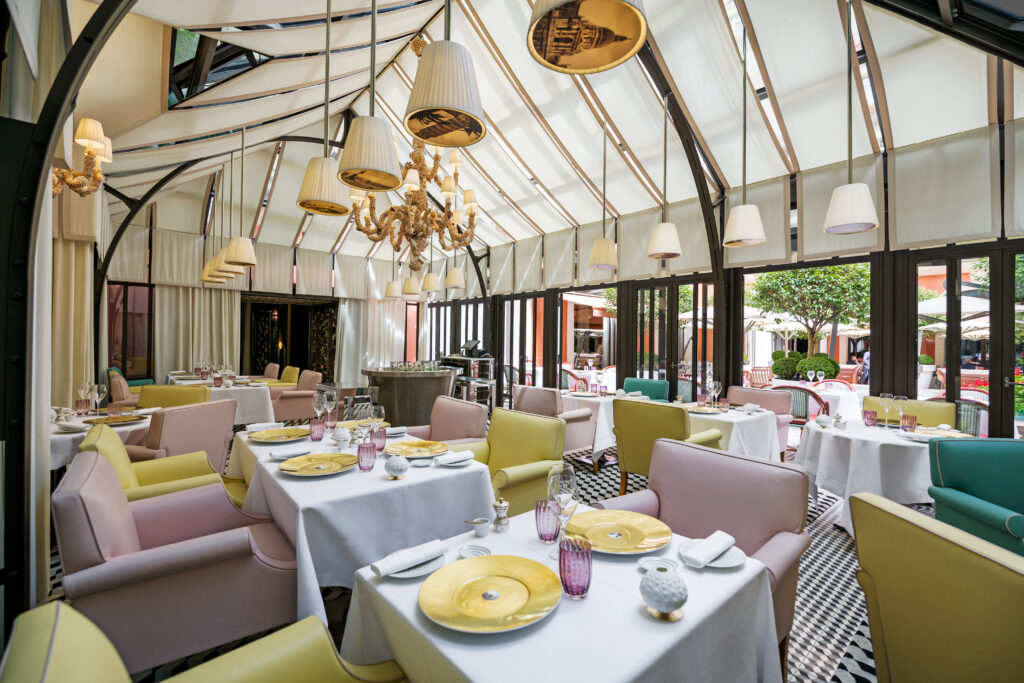 ALSO READ: A FLORAL RENAISSANCE: LOUIS VUITTON UNVEILS A NEW JEWELRY COLLECTION INSPIRED BY THE MONOGRAM'S STAR-SHAPED FLOWER.