This is the final week before the madness of September kicks in and if you're looking for something to break up your humdrum routine, we've got just the thing. Escape into a beautiful, glittering land of all that is glitz and glamour with some of the best fashion-centric films.

With a plethora of fashionable films around, a study has ranked some of the world's all-time favourite fashion movies – analysed by IMDb ratings, audience and critic reviews, box office earnings and Google search data to create the ultimate list of top fashion flicks.

From The Devil Wears Prada to Clueless, these are the films every self-respecting fashion gal should add to their watch list, stat.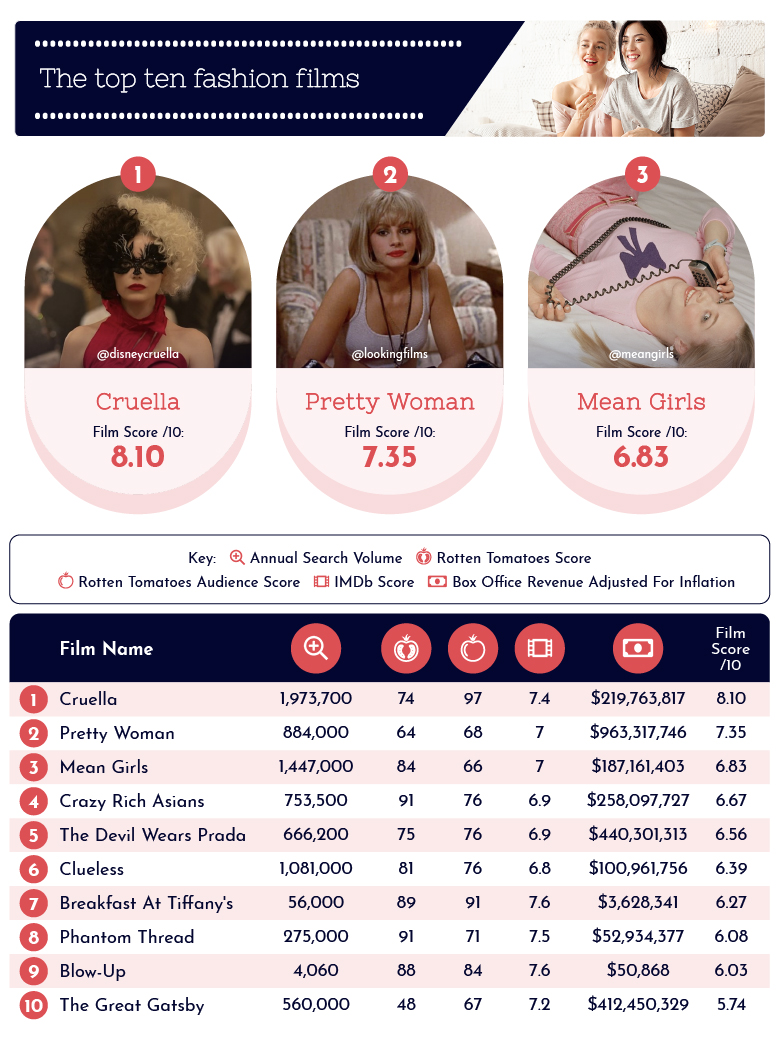 Also, here's your first look at Elizabeth Debicki as The Crown's Princess Diana.