LONDON
'Vision & Virtuosity by Tiffany & Co.'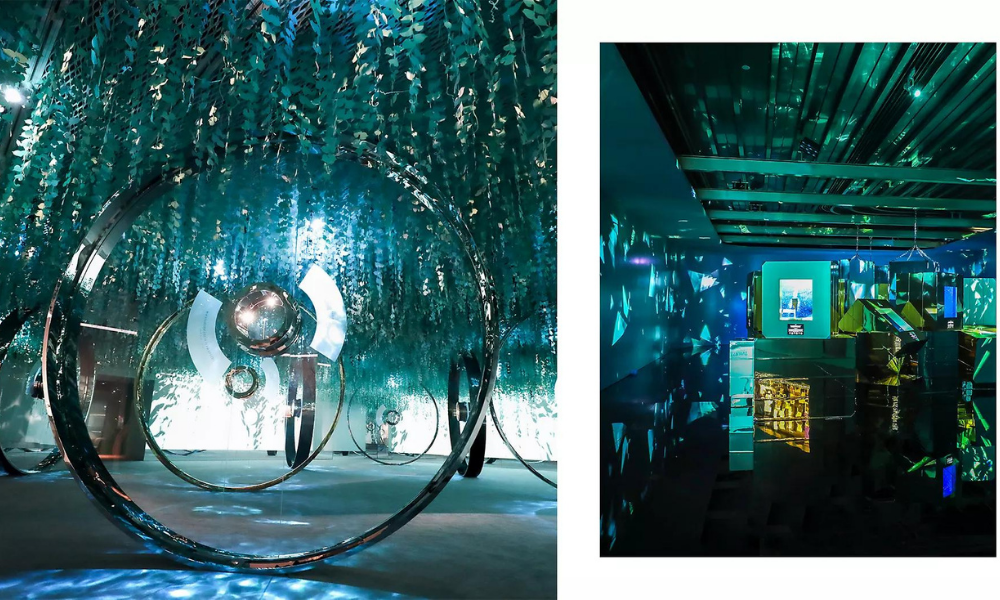 Tiffany & Co. are officially embarking on the next chapter of its 'Vision & Virtuosity' exhibition, this time taking to London's iconic Saatchi Gallery. Arriving in the city with an extraordinary display of jewels in tow, craftsmanship, creativity and a visual chronicle of the jeweller's stories will be at the forefront – all whilst showcasing the House's two core values, vision and virtuosity.
The exhibition will be broken down into seven different chapters, of which will explore separate themes that are central to Tiffany's brand identity and heritage – think a discovery of Founder Charles Lewis Tiffany's legacy, the annual Blue Book High Jewellery collection, Breakfast at Tiffany's and all things diamonds (to name a few).
Marking the jeweller's 150th anniversary in London, the 'Vision & Virtuosity' exhibition will debut at Saatchi Gallery on June 10, 2022 and will run through August 19, 2022. For more information or tickets, please visit Tiffany.com.
'Fashioning Masculinities: The Art of Menswear'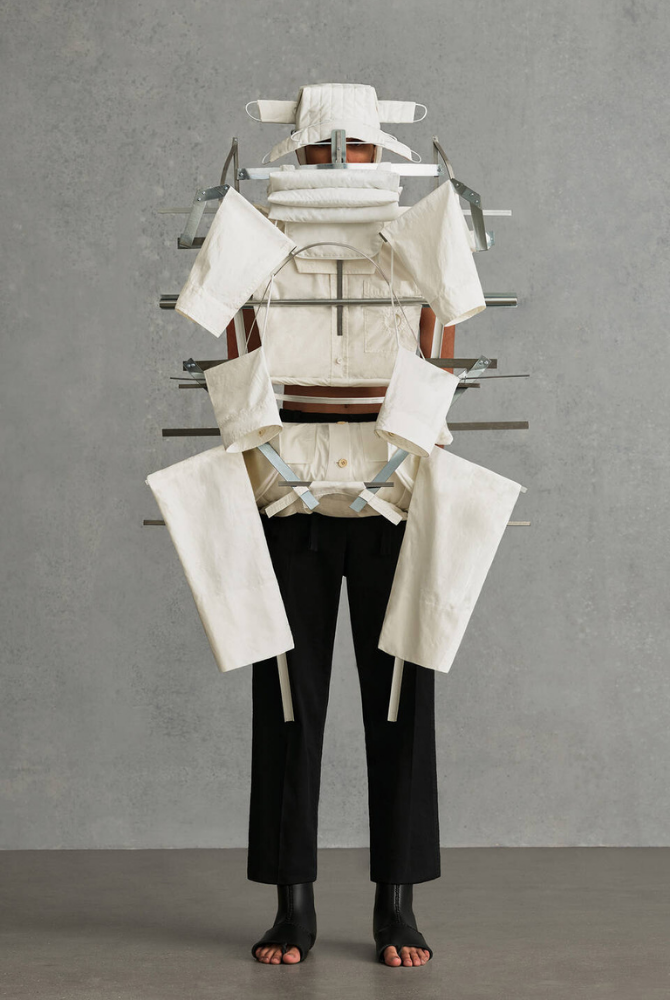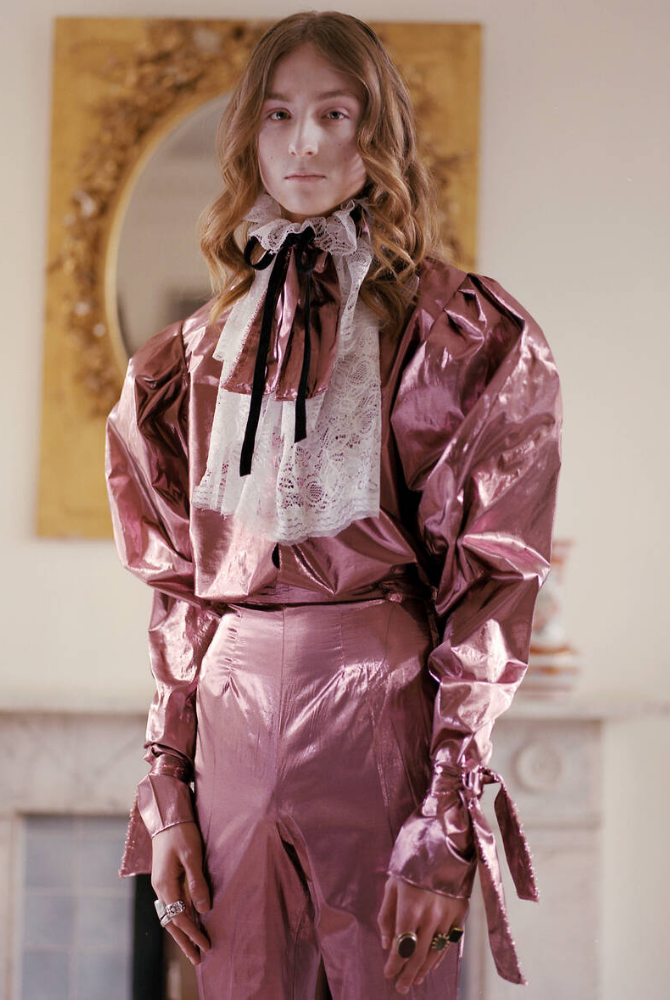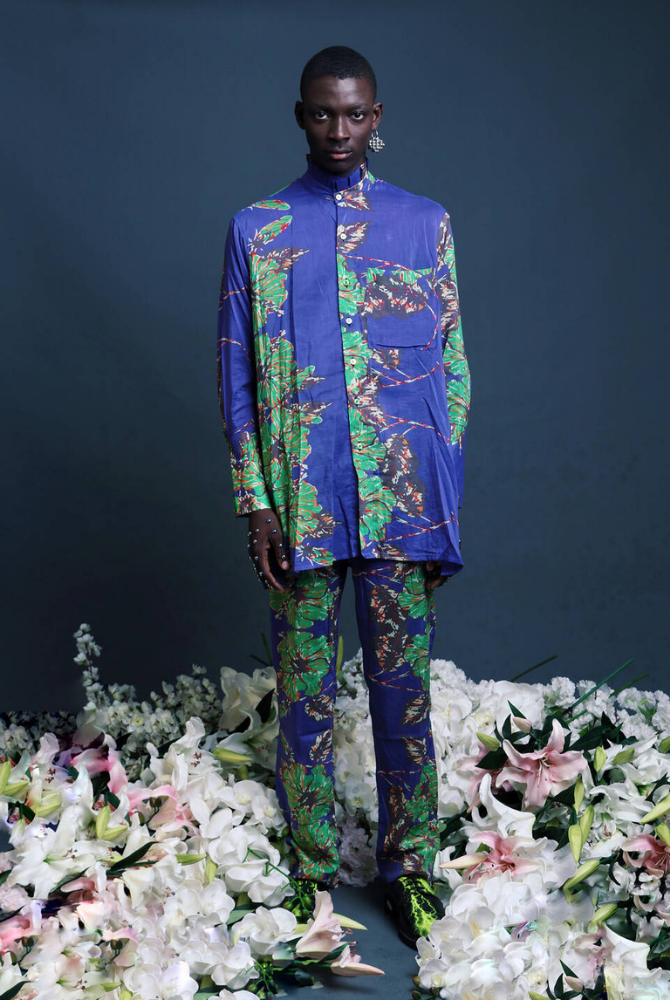 Menswear is getting its very own spotlight at the V&A Museum in London, as they open its first major menswear exhibition titled 'Fashioning Masculinities: The Art of Menswear' – running until November 6, 2022. At a moment of unprecedented creativity in men's fashion and reflection on gender, this exhibition explores how designers, tailors and artists – and their clients and sitters – have constructed and performed masculinity and unpicked it at the seams. Featuring looks by Rick Owens, Gucci, Raf Simons, JW Anderson and more, the exhibition will celebrate the power, artistry and diversity of masculine fashion with around 100 looks from legendary designers and rising stars across three different galleries.
For more information or tickets, please visit vam.ac.uk.
'Platinum Jubilee: The Queen's Accession'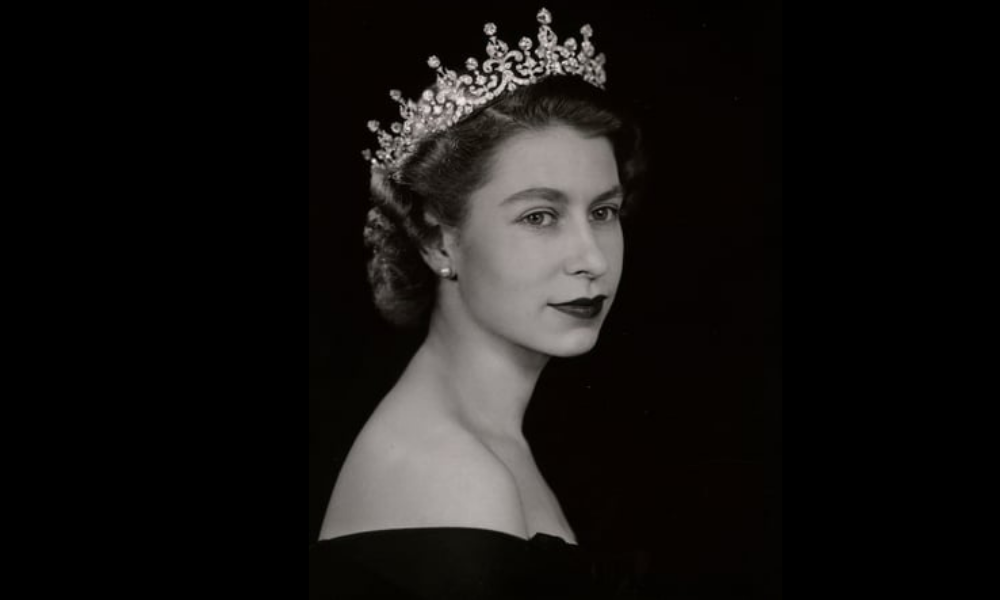 In celebration of The Queen's historic Platinum Jubilee in 2022, The State Rooms at Buckingham Palace will feature a display looking at The Queen's Accession to the throne in February 1952. Furthermore, it will highlight three special displays that will mark significant occasions in Her Majesty's reign including the Accession, the Coronation and Jubilees. Set to take place at the official royal residences in the UK, the exhibitions will display unique portraits, personal jewellery, the British couturier designs worn for her Coronation, and several outfits worn by Her Majesty on occasions to celebrate the Silver, Golden and Diamond Jubilees, and more.
The exhibition will be open to the public from July 22, 2022 to October 2, 2022. For more information or tickets, please visit the Royal Collection Trust.
DOHA
'Once Upon A Bag'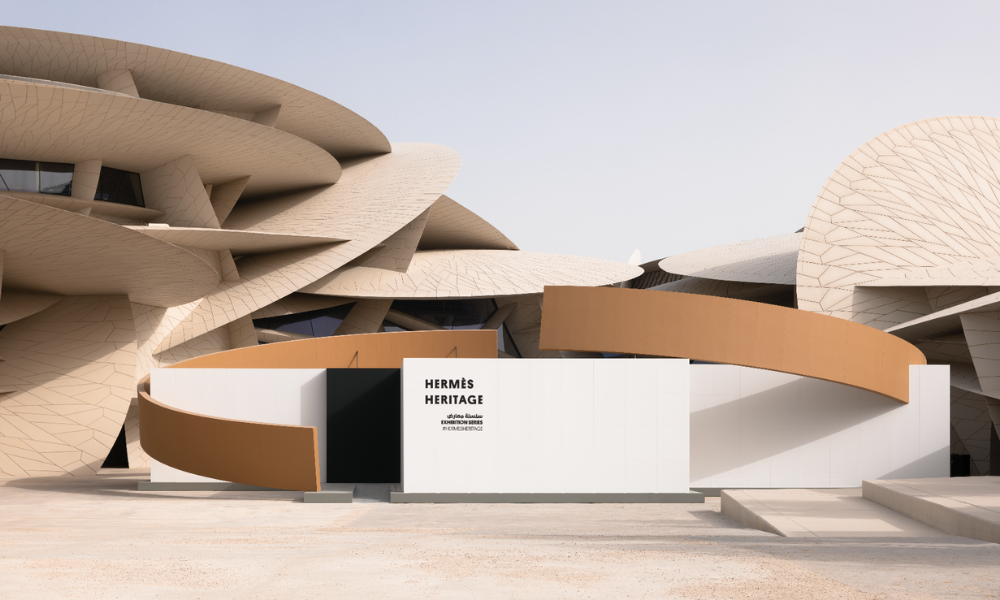 Hermès officially opened the doors to its latest exhibition, 'Once Upon A Bag', at the National Museum of Qatar. Introducing the fourth chapter of the Hermès Heritage cycle of touring exhibitions (which explores the story of Hermès from its origins to the present day), the exhibition will kick off with the history of the Haut à courroies bag and the expansion into leather goods, followed by an area devoted to the different families of bags – the clutch, the ladies' bag (Kelly, Constance, Simone Hermès, etc.), the men's bag (Sac à dépêches, Cityback basketball backpack, etc.), the travel bag (Plume 24h, Herbag, etc.), and the sports bag – presenting the defining stages of their respective stories. Trust us when we say it's an exhibition not to be missed.
Hermès' 'Once Upon A Bag' exhibition will be open to the public until June 11, 2022. For more information, please visit Hermes.com.
NEW YORK
'Louis Vuitton & Nike "Air Force 1" by Virgil Abloh'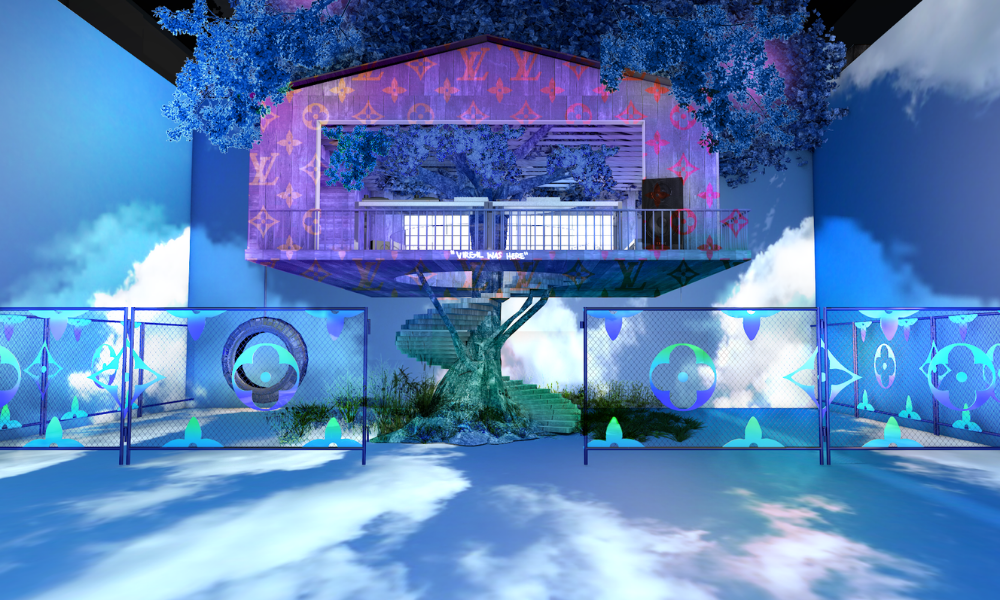 There's plenty to celebrate with this new exhibition. The 'Louis Vuitton & Nike 'Air Force 1′ by Virgil Abloh' exhibition will takes visitors into an alternate universe – one filled with holographic displays, magnetized walls, 3D print statues and plenty of colour to pay homage to the late Virgil Abloh and of course, to celebrate the release of the new Louis Vuitton and Nike Air Force 1.
The French fashion house has planned a series of exciting events, one of which is a one-of-a-kind exhibit in the Big Apple, allowing visitors to get up close and personal with 47 special editions of the much-loved shoe. They will be displayed in physical and virtual form in immersive spaces reflective of the designer's domains of creation and presentation. Coinciding with the exhibition, a number of corresponding installations will take place around New York City and the world.
Virgil Abloh: "Figures of Speech"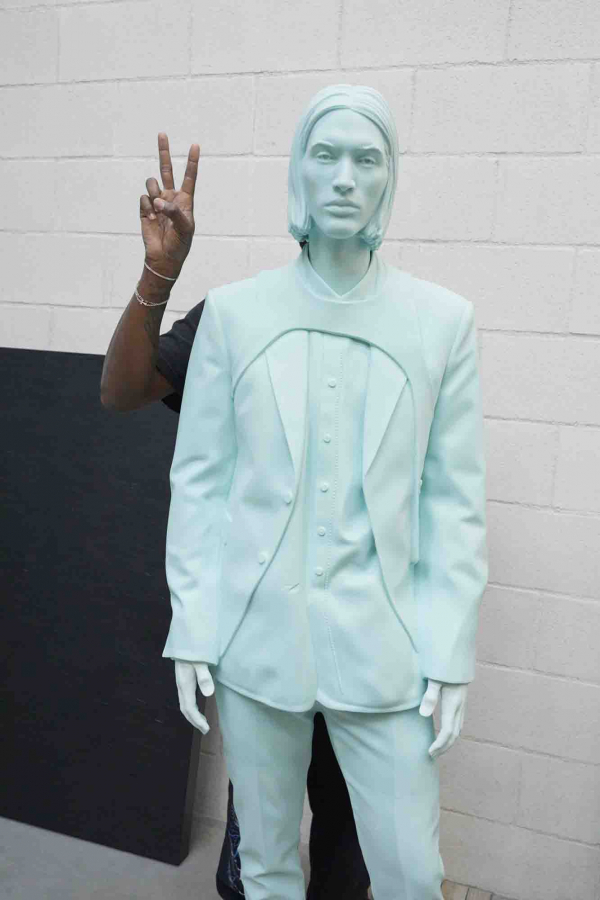 There's no doubt that Virgil Abloh's multidisciplinary work has reshaped how we look at fashion, art, music and culture today. An exhibition, developed by the Museum of Contemporary Art Chicago, is launching this summer to pay tribute to the visionary artist and designer highlighting Abloh's work, spanning across two decades.
Putting the spotlight on the late artist's practice, including collaborations with artist Takashi Murakami, musician Kanye West, and architect Rem Koolhaas, among others; material from his fashion label Off-White; and items from Louis Vuitton, where he served as the first Black menswear artistic director, the 'Figures of Speech' exhibition is one not to be missed. There will also be never-before-seen objects from the artist's archive, as well as a "social sculpture," which draws upon Abloh's background in architecture. The installation offers a space for gathering and performances and is designed to counter the historical lack of space afforded to Black artists and Black people in cultural institutions.
The exhibition will run from July 1, 2022 to January 29, 2023. For more information or tickets, please visit brooklynmuseum.org.
'Jean-Michel Basquiat: King Pleasure'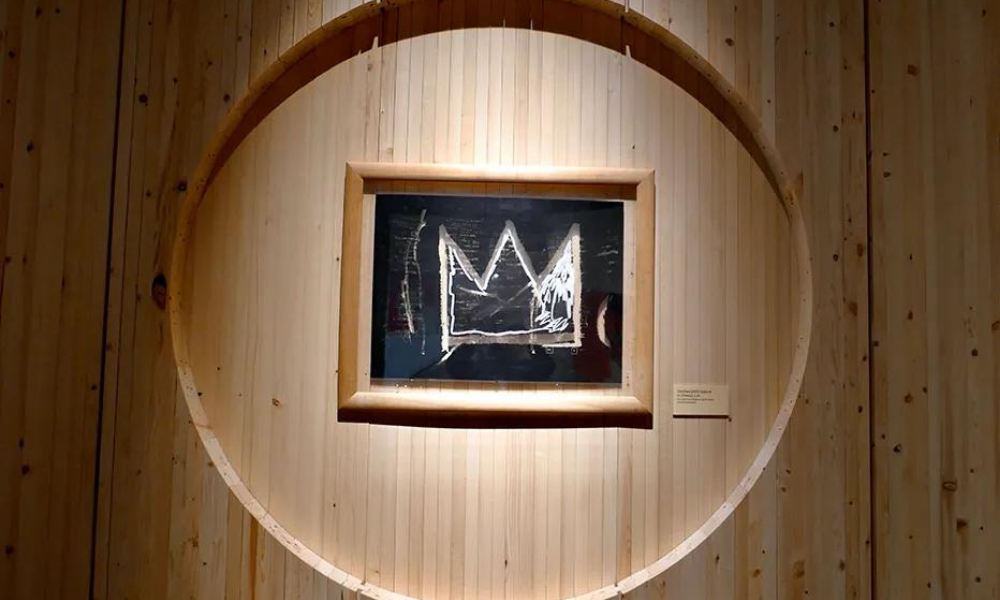 There's a super cool Basquiat show taking place in New York. The exhibition will be curated by his sisters and will offer an intimate look at the artist whilst exhibiting over 200 never-before-seen and rarely shown paintings, drawings, multimedia presentations, ephemera, and artefacts. The exhibition's journey will tell the story of Jean-Michel from an intimate perspective, intertwining his artistic endeavours with his personal life, influences, and the times in which he lived.
For more information and tickets, please visit kingpleasure.basquiat.com.
PARIS
'Love Brings Love'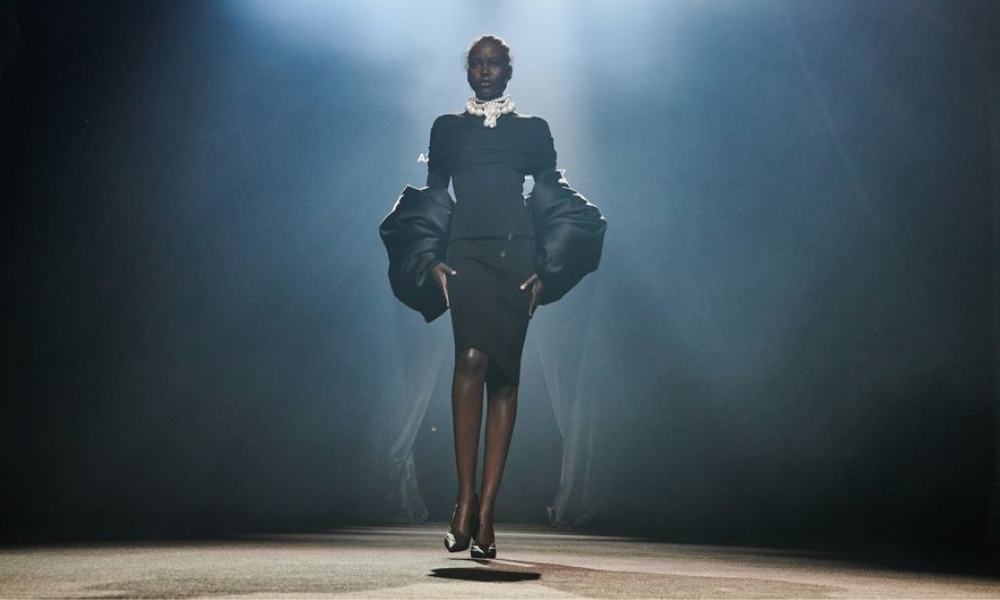 Last season of Paris Fashion Week saw the heartfelt celebration of the late Alber Elbaz as designers and fashion houses paid tribute to his legacy at the AZ Factory 'Love Brings Love' catwalk show. Now, those bespoke creations (a special take on Alber's iconic silhouettes), will be showcased at an exhibition at the Palia's Galliera Fashion Museum in Paris until July 10. The one-of-a-kind exhibition, curated by Alexandre Samson, will immerse its visitors in a months-long exhibition to a single runway collection – enjoy the full catwalk experience.
For more information and tickets, please visit parismusees.paris.
CALIFORNIA
'Lee Alexander McQueen: Mind, Mythos, Muse'
If you're heading West this summer, Alexander McQueen is launching its first-ever exhibition on the West Coast, titled 'Lee Alexander McQueen: Mind, Mythos, Muse'. Perhaps one of the most significant contributors to fashion, McQueen's imaginative work within a canon of artmakers who drew upon analogous themes and visual references will be on display. You'll be able to go in-depth and explore imagination, artistic process, and innovation in fashion and art, all whilst examining the interdisciplinary impulse that defined the designer's career. This exhibition was organized by the Los Angeles County Museum of Art.
The exhibition will run until October 9, 2022. For more information or tickets, please visit lacma.org.
'Guo Pei: Couture Fantasy'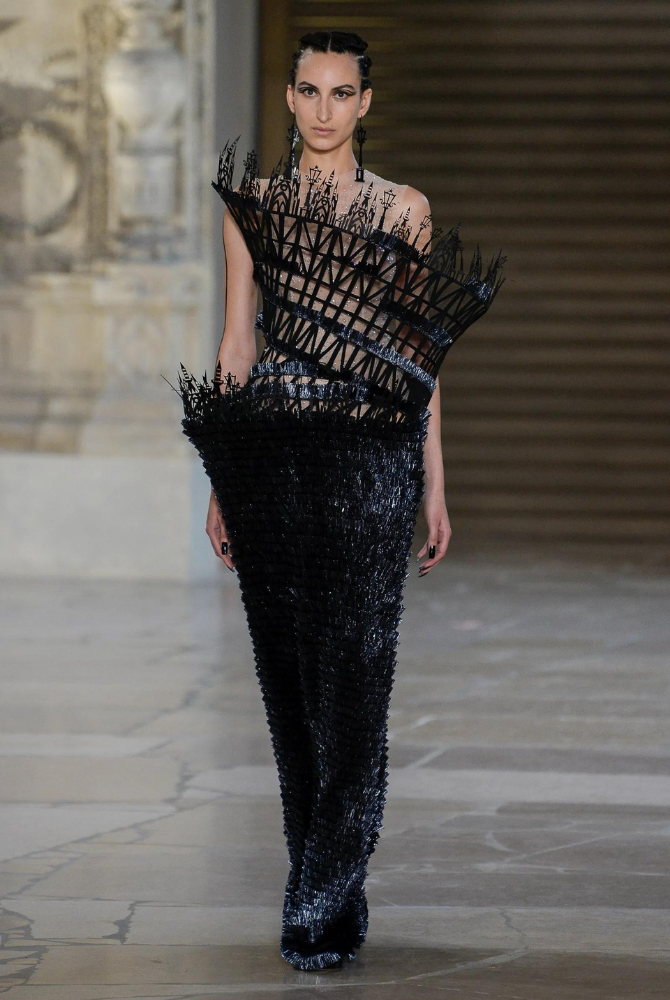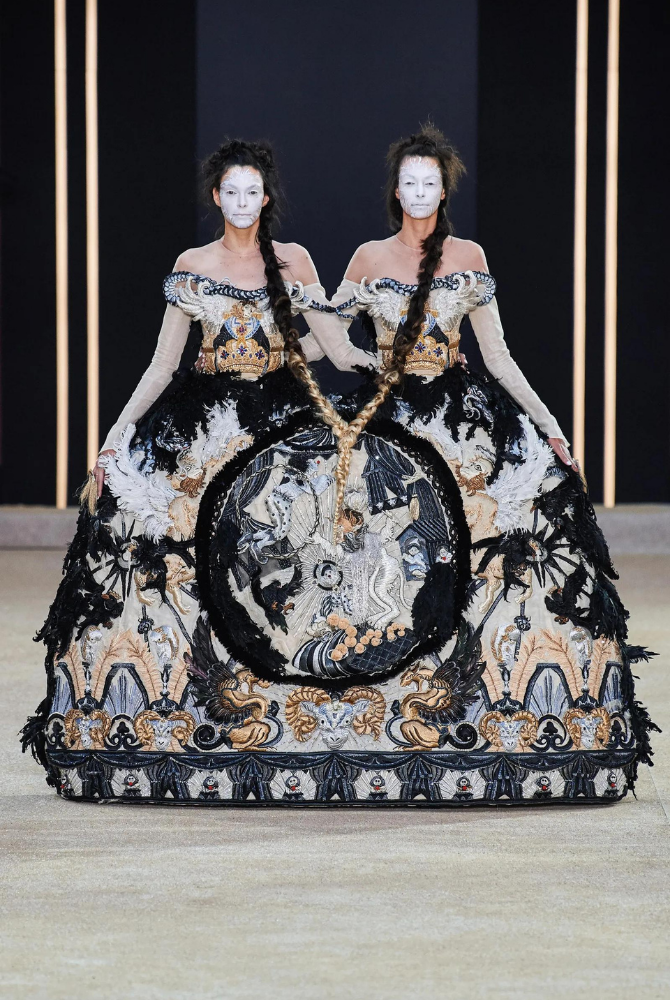 Although she's been working in fashion for decades, you might have recognised Guo Pei when Rihanna wore one of the designer's magnificent creations to the "China: Through the Looking Glass" Met Gala in 2015. Now, the Legion of Honor, one of the Fine Arts Museums of San Francisco, will be highlighting the work of the Chinese designer. Guests will be able to discover her works through a series of rooms, each dedicated to themes that recur in the designer's collections, including costume and theater, floral and botanical motifs, Chinese embroidery techniques, architecture, sovereign fantasy and spirituality.
The exhibition will run until September 5, 2022. For more information or tickets, please visit legionofhonor.org.