Eid Al Adha is right around the corner and as this year, celebrations coincide with the 25th edition of Dubai Summer Surprises, there are festivities to indulge in like never before.
In addition to the family-friendly fun and fantastic shopping deals DSS has to offer, you'll be able to feast out on some delicious meals and incredible staycations citywide. Below, discover our guide to Eid's extraordinary surprises…
WHERE TO EAT
There's nothing we love more than (good) food and Dubai is home to a world of flavours. This DSS, the milestone festival is bringing back the popular 'Big Eid Eat', a celebration that will satisfy any cravings you have. From street food and fine dining to inventive dishes and traditional cuisine, indulge in a lavish banquet of Middle Eastern delicacies at Mezzarie, perfectly cooked striploion alongside aged chimichurri and salsa criolla at La Casa del Tango, and Chebab, a soft Emirati pancake, infused with saffron and cardamom at SIKKA Cafe. You'll find the very best culinary offerings while taking advantage of some great deals.
From July 9–12, 37 restaurants are offering a variety of family brunches, special Eid offers, masterclasses and a lot more this Eid Al Adha.
At Michelin-Guide restaurant Cé La Vi Dubai, one of the city's hottest dining destinations, you'll be able to feast on a set menu exclusive for Eid. Make you sample some of their signature starters such as fried calamari, crispy potato hash or burrata salad; mains including their black truffle risotto and yuzu-marinated chicken; and desserts such as miso caramel vanilla mousse or vegan gluten-free apricot cake. If you're looking for a restaurant that'll serve you and the entire family, Larte at Studio One Hotel features 50% off its food menu whilst kids eat for free.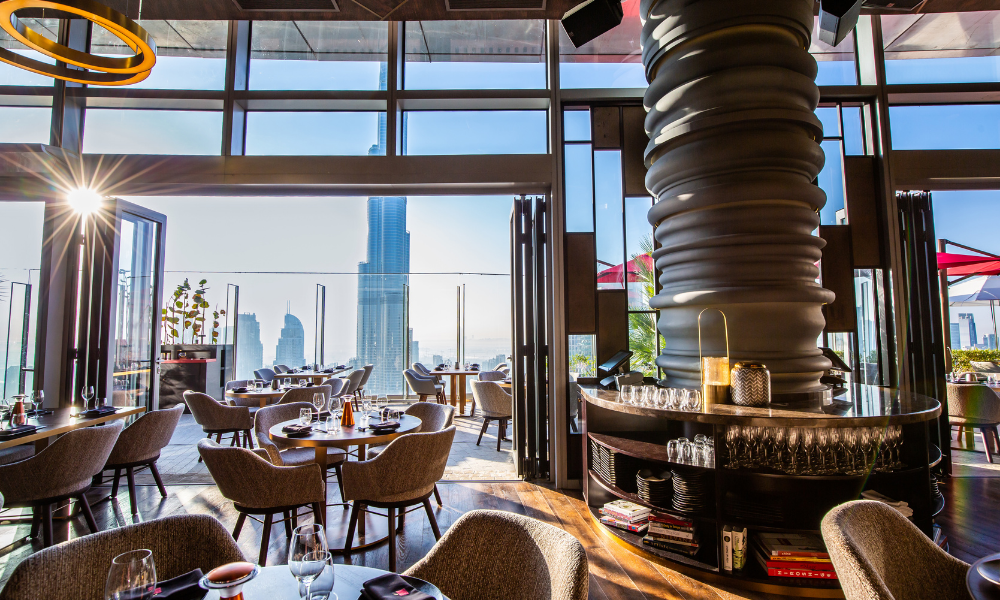 Some of the top offers you simply can't miss out include 3 Fils (a Michelin-selected restaurant), Fi'lia (which scored in the Big Gourmand category) and Armani Ristorante (earning itself a spot on the one-star category).
Participating restaurants in the Big Eid Eat include Arabian Tea House, Bait Al Nakhla, Carna, Kitchen 6, Mamafri, Miss Tess, Pai Thai, Sikka, Society, Yalumba and plenty more.
To know more about the offers on one page, please visit mydss.ae. You can reach out and book directly with the restaurants and hotels.
WHERE TO STAY
Make it a memorable celebration for you and your loved ones when you book a stay at some of the city's world-class hotels. Whether you prefer a prime beach location, wish to remain at the heart of the city or just footsteps away from some of the country's major attractions, there's a hotel for everyone.
Save on your Eid break but still indulge in a luxury getaway when you stay at Park Regis Kris Kin, Crowne Plaza, Ibis One Central, Ibis World Trade Centre, Novotel World Trade Centre, Grand Cosmopolitan, Waldorf Astoria Hotel Palm Jumeirah, Marriott Hotel Al Jaddaf, Habtoor Grand Resort or The H Hotel.
When you book a family getaway at Crowne Plaza located at the heart of the city, feast on a buffet breakfast for free whilst taking advantage of the 20% on all restaurants in the hotel and on Health Club massages.
If you're looking to spend a joyous Eid Al Adha at Park Regis Kris Kin, enjoy splurging on the hotel credit you'll receive equal to your room rate per night. For the first time ever, you'll be able to utilise your hotel credit in all outlets within the hotel except Club 7 and Room Service.* Ensuring your stay is pleasurable, there's a complimentary drop off service to La Mer Beach and The Dubai Mall every day in case you're looking to soak up sunshine and shopping deals.
*Credit is based on room rate only excluding surcharges.
Trust us, each of these luxurious stays come with a bargain deal that you simply can't miss out on.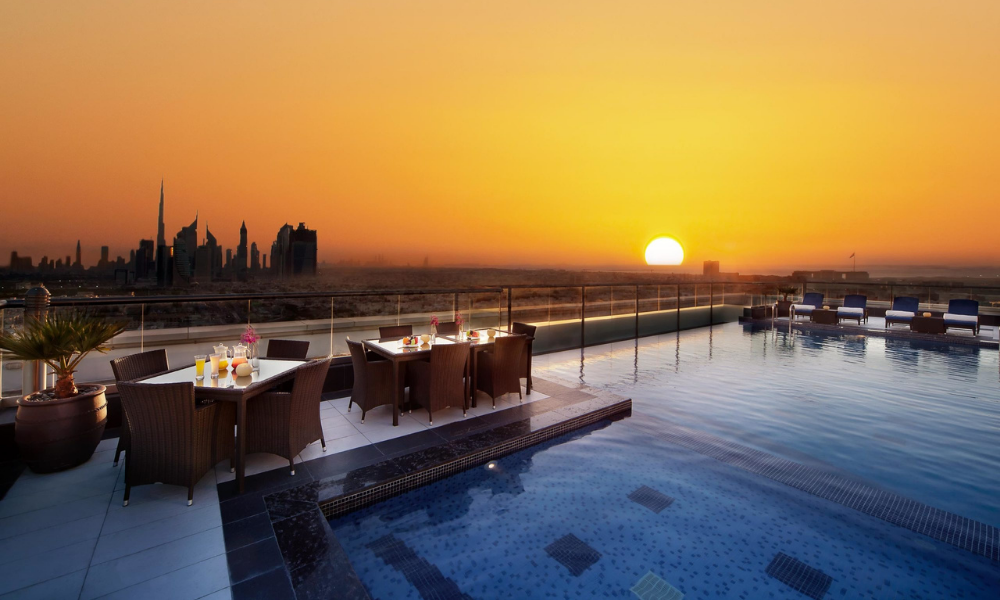 The Eid celebrations will run until July 17, 2022. For more information, please visit mydss.ae.